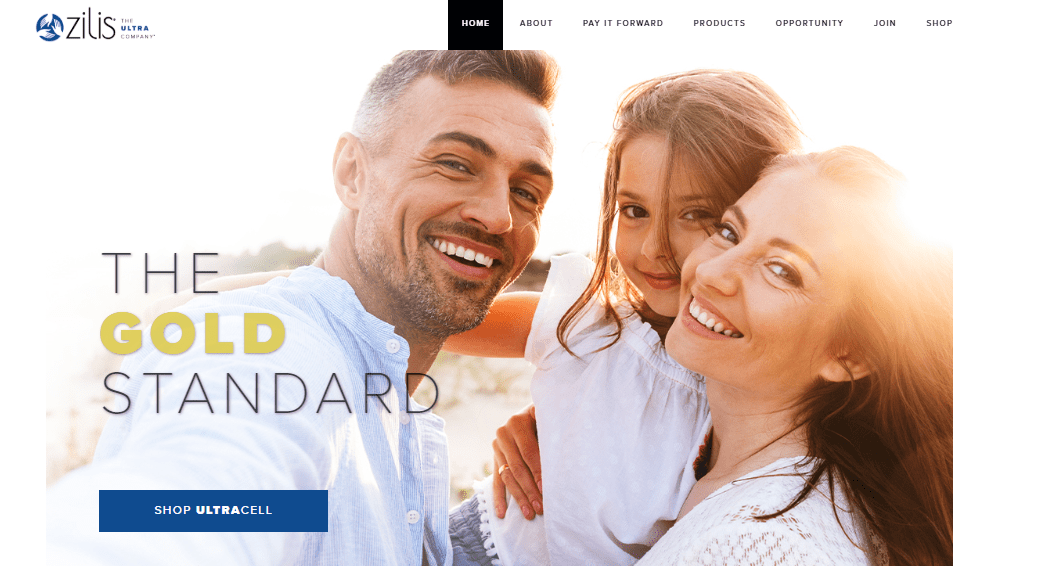 Welcome to My Zilis Review!
You're probably in this site trying to gain insights and information about a business you're trying to pursue. So pat yourselves for trying the extra mile by researching and investigating.
It is better to be meticulous rather than being too risky and careless. That's a great way of avoiding scams. And after all, you will be investing your time, money, effort and energy in whatever business you will opt to try and of course, you won't want to lose it afterwards.
Nowadays, products concerning health and wellness are rampant in the market and Zilis is one of them. This MLM company supplies products with CBD (Cannabidiol) and Hemp oil which is both from Cannabis plants.
Zilis Review Summary
---
Name: Zilis
Website: www.zilis.com
Founders: Steven and Angie Johnson
Product Type: Multi-Level Marketing
Price: $99 to $1299
Quick Summary: Zilis is another E-commerce MLM company that markets and provides products infused with CBD and Hemp oil to buyers and distributors (or whom they call ambassadors). It is a network marketing opportunity that would be risky and difficult in starting a business due to its emphasis on recruitment. And it would probably give an average of $300 profit for an ambassador annually, some even say none! Thus, with low-income potential.
Overall Rating: 2/10
Recommended: No
We know that in some places and cases, it is still not legalized. Yet, this plant is also therapeutic and is used for the treatment of some diseases but would it be safe selling products containing this?
Is it legalized? Is it not a scam? There is also news telling that you would even spend thousands joining this MLM opportunity. Is it true?
Well, all that and some other questions in your mind, we will answer in this ZILIS REVIEW.
Zilis is a multi-level marketing (MLM) company that is in the health and wellness strand since they supply healthy products infused with CBD (Cannabidiol) and Hemp oil, which is all from a Cannabis plant. Hemp oil is from the seed while the CBD is from the parts of the whole plant.
Well, the efficiency of the products depends on the amount of CBD and Hemp in it. The company name Zilis is pronounced as "Za Lease" from the Swahili (a Bantu language) which means "nutrition multiplied".
Zilis was founded in 2015 at Argyle, Texas by the husband and wife team-up of Steven and Angie Thompson. The couple both have comprehensive experiences in both direct selling and network marketing where Steven Thompson had been part of the company LiveSmart60 (also known as Cyberwise) and he even had the rank of a vice President in that Company but in 2015, he left the company and started Zilis. While Angie Thompson was the Chief Operations Officer. For 20 years, she worked alongside her husband. Making them both, really experienced in the Network Marketing industry.
Using MLM, as their business model, Zilis claims that they are the "Amazon of the CBD Focused Health and Wellness industry". It's easy to see why because you can find the best CBD and Hemp oil products on their market. Well, surprisingly, they are not the one manufacturing these products, rather they are supplied with a third party where they choose the best of CBD and Hemp Oil products and sell it on their own platform.
Zilis Product Line
Zilis is an E-commerce MLM company that sells health and wellness products infused with CBD and Hemp Oil which are from a third party or what they call brand partners. Yes, as mentioned above, they are not the ones manufacturing but rather they are supplied. Zilis is like the market place of CBD with an incredible amount of products on their site. But of course only with the best quality of products, all for the benefit of the customer's health and wellness. Here are some of the products on their line.
Best selling Products:
Zen Artosil – said to be essential in cardiovascular health
7 Hemp Oil – (in partnership with Pur Health Rx)
Brand partners include the following:
Vera Life (liquid-based nutrients)
Aleris SkinCare and Cosmetics
Common sense (dietary & nutrient supplements)
Wright Family Organic SkinCare
Elementa Essential Oils
I also found out that they also sell non-CBD based products. Well, there are many products in their market but if you want a detailed view of what they can provide along with other brand partners, you can click this link.
How To Make Money With Zilis?
So how to make money with Zilis? First, you'll start as an Ambassador.
Well, of course by signing up and being a member paying $99 which is already inclusive of their products. You can also upgrade by paying other starter packs costing $199, $599 and $1299. Zilis is your typical MLM company that offers to make money through retail sales, so by buying these starter packs and by selling the products included in the bundle, you'll gain your profit.
Other than retail commissions, here are other ways you'll make money from Zilis:
MLM Commissions – These commissions will be dependent on how much product you purchase.Direct recruitment Commissions- Zilis emphasizes the need for recruitment because it will also give you a base commission depending on the starter pack purchased by the person you have recruited to be also part of the company. You'll gain $20 commission from a Bronze Starter Pack, $60 for a Silver Starter Pack and $130 for a Gold Starter Pack. You won't get something if they would just go for $99 starting so better encourage them buying the $199 and up starter packs.
You'll probably gain more income in this company through the status of your recruits. Your promotion also depends on how well you have recruited people to also join in the company. It's more of building your own team who is also building their own team. Your affiliate status depends on this.
So your question now, is how do you raise your rank?
See more details about Zilis compensation plan in the video below.
Here is the following affiliate with their earning potential. Their ranking will be determined by how much they will gain in their commissions overall.
You'll also gain bonuses, incentives, and perks as a member of this company depending on your rank and standing on the company. Here are the following:
· Blessing Bonus– to City Ambassadors and above, gives them added commissions to donate in a charity
· Jeep Bonus – to Area Ambassadors and above, this offers them to be eligible to get a lease or get a reimbursement for a loan payment for a Jeep Wrangler or Grand Cherokee
· Healthcare Bonus- to Regional Ambassadors and above, they will get the company's health insurance reimbursement for up to $1500/month
· Motor Coach Bonus- to Diamond Executive and above, they will be eligible for a Motor Coach which they can use to travel the country, all lease and loan payments will be reimbursed by the company
Is Their Product With CBD And Hemp Legal?
Yes, Zilis markets products that are with CBD and hemp oil and these are from Cannabis. And as we know, Cannabis is restricted and not legalized in other states and most countries. In CBD, the chemical, THC or tetrahydrocannabinol is removed so that taking products with this won't get you high. As with the Food and Drug Administration, they approved the use of Epidiolex, a drug that contains a purified form of CBD. But, currently, there is no FDA approved products that are with CBD. So if there is a company that sells these products and saying its FDA approved, then that's illegal!
Well, to answer the million-dollar question if it's legal or not? I think it is LEGAL in SOME. I have found that CBD and legal marijuana is legal in 33 states in the US. (As shown in the picture below)
So I guess, in most countries, it is still not legalized. Then, for most market population, it is still ILLEGAL.
Zilis is not a scam. It is a legit MLM company that's been already in the business for almost 4 years. Though they are not a Better Bureau Business (BBB) accredited company due to some rules, procedures, and ways that are not convincing and questioning their credibility (like queries on where CBD could be sold legally or on income disclosure) but they've been already running since 2015. And even if they are not fully BBB accredited, they do hold an A+ rating.
Starting with this MLM opportunity, you have to sign up by paying $99 which comes along with a bundle of products. You'll start as an ambassador which is their lowest rank. You can also upgrade with other starter packs. Each contains different varieties and quantities of products, the more expensive it is, the better the product is and the higher the profit you will get. Here are these starter packs with their corresponding price:
$199 for a Bronze Starter Pack
$599 for a Silver Starter Pack
$1299 for a Gold Starter Pack
Accessing their back office, which they called the Zilis Cloud, you'll also have to pay the monthly fee of $29 which in turn give you access to training tools and resources, your records and status and other stuff that, as they say, will offer the ambassadors the most efficient business system in the industry.
This will help them manage their business and their growing network affiliate under their teams.
Here Is My Top Recommendation to Start Highly Profitable Online Business from Comfort Of Your Home
PROS
Big Bonuses, Incentives, And Perks
As mentioned above, depending on your affiliate rank and if you are good in recruiting and as well as those under your team are productive, you can gain many benefits as well as being eligible for great perks such as the Jeep and Motorcoach.
You could also be entitled to Healthcare benefits and blessed charity and foundations with the Blessing Bonus.
CONS
High Emphasis On Recruitment
Instead of focusing on the progress of sales and customer satisfaction, this MLM company is more focused on recruitment. Your promotion and as well being eligible in gaining big company benefits and bonuses is dependent on how well you've recruited people. In short, you level up with your rank with the team that you build.
Expensive And Overlapping Products
Tagged as the CBD of Amazon, there's a variety of products from third-party companies and that would mean that there would be probably products of different brand names that does the same thing. So ambassadors will pick one to maintain costs and profits. Not only that the products are expensive but also members are forced to choose products based on preference rather than those products that perform well.
Low-Income Potential
Not only that it may cost up to $1299 starting up with this business which is way too much, it doesn't guarantee you a high income. Your profit will come from your sales commissions but is more focused on the recruitment commissions. It will also be a struggle to earn full time, for it will require you more of doing network marketing. The company's income disclosure statement in 2016 stated that the average annual gross income for direct sale distributors is less than $300, that's about $25 a month. Thus, low-income potential!
CBD, Not Legalized In Other States
Due to the fact that CBD is still not legalized in most states and countries, how sure are we that we are legally selling these products? And also, CBD is still not FDA accredited. I'm not against medical cannabis and marijuana but it can still be a threat to abuse. And these substances should be well-regulated and only be used with a doctor's prescription and consent.
They Don't Manufacture Their Own Product
Yes, they don't manufacture their own products and they get it only from a variety of brands. It's the same as others but this e-commerce based platform has different ways of advertising and marketing their products. Yes, they do choose the best quality of the products but in my opinion, how sure are they if what's in it because they don't personally make it?
Tired of Wasting Time on Low Quality Programs?
I'm so grateful that I was able to find THIS PROGRAM which helped me to finally start making money online!
Zilis is a business opportunity for those who are experienced in the direct selling, network marketing, and MLM industry. For a rookie, it will be hard to try your aces in this business since this company emphasizes the need for recruitment and you would also earn from that. That's why it takes not only the guts, effort but also the skills gained from previous MLM experiences. It is for those who are really good at recruiting. It is also for those who are health and wellness enthusiasts and those who are interested in the CBD and Hemp sector.
Signing up as a Zilis ambassador allows you to access business tools and resources. You are then part of a team that encourages you also to build your own team. You also have access to the back office that helps and supports members. You can also participate in Webinars that will help you strategize building your team and your business.
Overall, I would not recommend joining this MLM business venture. Yes, it is a well-established MLM company and it is not a SCAM. But due to the fact that CBD is still not legalized in other states, it would be too risky. And also, the company is more focused on recruitment rather than the sales and satisfaction of customers.
So, it will really require your hard work, great recruitment skills and the guts to progress and be promoted in this business in able to gain bonuses and big incentives. Therefore, for newbies and those who are new in this kind of business, it's of low success guarantee.
It would really be of low-income potential! Their income disclosure statement even said that their distributors have an annual income gross of $300. And one reason that I don't recommend Zilis is that it would cost you up to $1299 starting up this business.
MLM is really a challenging and risky world to venture into starting a business. It would cost you a lot, for you will have to risk not only your time and effort but also your money.
Want a risk-free and safe high-income job? Check out my top-recommended program!
Join now and enjoy the following perks:
Training resources
Webinars to help you start your business online
One-on-one coaching
Comprehensive guide
And many more!
By the way, thank you for taking the time reading this review. I hope this had given you clarity and has answered your questions. I hope this was helpful and informative for you. I hope it had also brought awareness. Thank you!
We Constantly Review Programs in "Make Money Online" Niche,
So That You Don't Have to Waste Countless Hours
Want To See Our
TOP RECOMMENDATION?