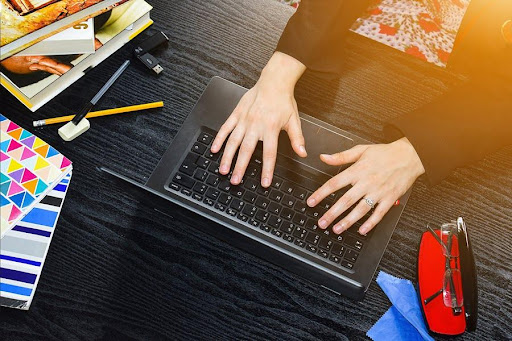 Do you use your computer for business more often or daily but can't perform processes efficiently? Want to know how to use your device to improve your productivity and profitability? Here are some tips you can use to work more effectively using your computer.
Before proceeding with the ways, make sure you use a good computer with updated technology.
Type Fast and Accurate
Increase your typing speed to speed up the workflow and improve your productivity. Using just the middle or index fingers can provide a speed of 35 words per minute. So, try typing with all your 10 fingers. Experienced professionals using 10-ten fingers can type up to 120 words in a minute and use keyboard shortcuts. Time equals money, so type fast.
Install Antivirus Software
Protect your device from malware and viruses using reliable and safe antivirus software. It will help you protect your personal data and keep your system working efficiently. Use only trustworthy antivirus software after checking its reviews and ratings, and keep it updated to get advanced features.
Organize Your Time
Do you have a busier schedule and hardly remember schedules, events, and other important dates? Put a countdown on your computer to get ready for the meeting. Online guides will help you learn how to put a countdown on Mac desktop. No manual effort is required to keep track of important things, dates, and events. Alternatively, use calendar apps.
Use Automation Tools
When it comes to automating tasks and increasing productivity, technology offers a range of tools and apps that can streamline your workflow. One example is IFTTT (If This, Then That), which allows you to create customized automation workflows called "applets" that connect different apps and services. With IFTTT, you can automate tasks such as saving email attachments to Dropbox or sending reminders for upcoming meetings.
Another option is Zapier, which functions similarly to IFTTT. Zapier lets you create "Zaps" that trigger actions in one app based on events in another. For example, you can set up a Zap that adds new email contacts to a CRM system or automatically creates Trello cards from starred emails.
TextExpander is another useful tool that enables create snippets of text, which can be expanded into longer phrases or paragraphs. This is particularly handy for frequently used responses or templates. With TextExpander, you can create a snippet that expands to a pre-written email introduction or a commonly used phrase.
RescueTime is a productivity tool that tracks your computer usage, providing insights into how you spend your time. It helps you identify time-wasting activities and set goals for more productive work. RescueTime also offers features like website blocking and alerts to remind you to take breaks.
LastPass, a password manager, securely stores your login credentials and automatically fills them in for websites and apps. By eliminating the need to remember and manually enter passwords, LastPass saves you valuable time. It also includes features like password generation and secure note storage.
Trello is a popular project management tool that allows you to create boards, lists, and cards to organize tasks and collaborate with others. With automation features like due date reminders, task assignment, and card movement based on triggers, Trello helps optimize your workflow.
Organize Your Files and Folders
Keep your PC storage well-organized to access any file and folder easily and quickly. Create and name folders based on their content. Every time you create any file, save it in the pertinent folder. You can also concisely create sub-folders within the relevant folder. To put folders used more often on hand, add them in the Quick Access Toolbar on your Windows computer.
Utilize Keyboard Shortcuts
A touchpad and mouse can be useful but using them isn't always practical. Instead of depending primarily on a mouse, use essential keyboard shortcuts for software applications you use more often. Within a second or two, you can open apps, type a special character, or do other tasks. So, use them regularly as a time saver.
Use Chrome Extensions
To improve productivity, it is crucial to get more tasks done in less time with enhanced accuracy. To make this possible, add all significant tools to the Chrome browser. It will facilitate quick access to those tools. Add recommended Chrome extensions to save and remember passwords to all websites you used to log into.
Pin Apps and Sites to the Taskbar
Pin your widely used websites and apps to the taskbar permanently to get them easily. Simply right-click on the required app and select Pin to the taskbar to pin them. However, to pin websites on the taskbar, open the Microsoft Edge browser. Once you get the required website open on the screen, tap the three dots and select Pin this page to the taskbar.
Perform Clean Up Work
If you're using an outdated computer, try cleaning up work to let your device perform faster. Clean up your mouse and other hardware to let them run more smoothly. Add a new SSD or more RAM to store more data and make things perform faster. Defragment the hard disk and organize the data effectively. Delete unwanted apps and files to free up space for new data.
Fix Frozen Computer Issue
It is annoying to work on a frozen computer or be stuck looking at the open window for a long time. It could result in missing virtual meetings, losing edits, and delaying other crucial tasks. Reduced system speed or performance could affect productivity. So, troubleshoot the frozen or stuck device by checking for updates, deleting unnecessary apps, or restarting the device.
Consider Your Environment
With regular use, technology affects productivity and computers are not an exception. If possible, replace your computer every 3-5 years or upgrade existing hardware or OS. Make sure you have a better speed internet connection. A faulty internet connection can take longer loading time. Upgrade to a broadband connection if you're still using a dial-up network connection.
Conclusion
To get you working as successfully as possible, you need an updated computer that launches apps and performs operations quickly. By implementing the above mentioned tips, you can prevent interruptions and virus attacks, optimize workflow, and achieve better productivity. Keep practicing these tips to enjoy an effective work-life balance forever.