Name: Vasayo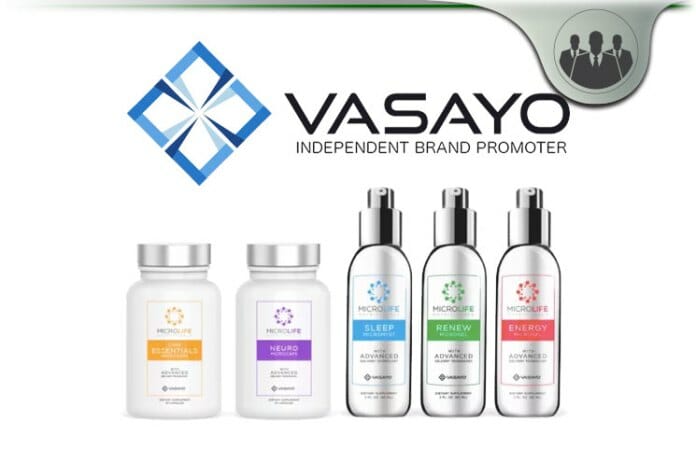 Website: www.vasayo.com
Price: Varies by product pack
Founders: Dallin Larsen & Karree Larsen
Rating: 5/10
Who Is it For: Those interested in health and supplement niche
Summary: Vasayo is an MLM nutrition company that has various vitamins and supplements. Vasayo already built good reputation with it's products, thanks to the owners Dallin Larsen & Karree Larsen.
I was interested to review specifically their business aspect and give an insight whether it's worthy business opportunity for someone who wants to make money with Vasayo or you should simply pass on this.
Want to Know How I Make 4 Figure Monthly Income?

So, What is Vasayo About?
The Vasayo Company is a retail sales company created by Dallin and Karree Larsen towards the end of 2016. Vasayo currently offers five different products:
Vasayo Microlife Nutritionals Essentials

Vasayo Microlife Nutritionals Nuero

Vasayo Microlife Nutritionals Energy

Vasayo Microlife Nutritionals Renew

Vasayo Microlife Nutritionals Sleep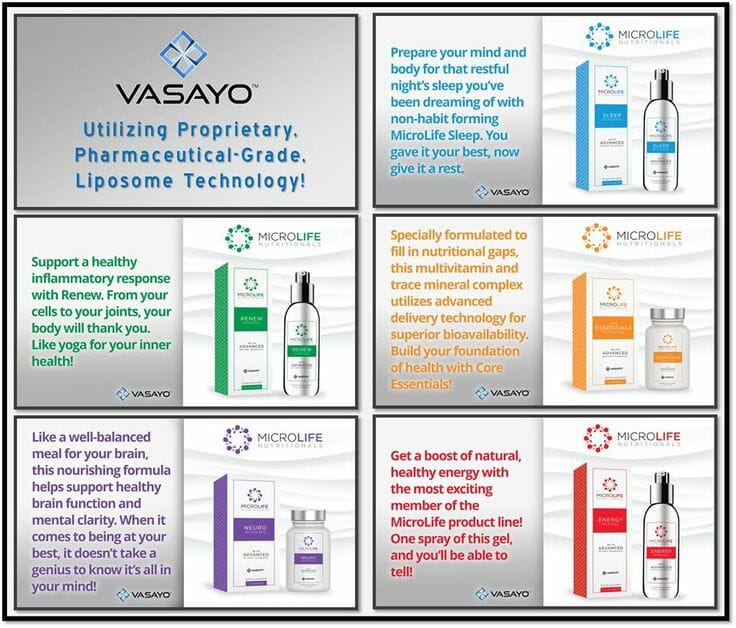 Unlike most vitamins and supplements that the body does not absorb properly, the Vasayo product line is 90% absorbed by the body, making it a superior option.
In my review I will solely focus on the business opportunity that Vasayo offers and uncover if Vasayo offers a viable opportunity to make money. So, how do you make any money off of Vasayo? Well, they offer an MLM opportunity where affiliates can sell their products as well as bring new affiliates into the program. The compensation plan of Vasayo is quite complex with multiple earning avenues, and there is certainly a lot of speculation surrounding the MLM aspect.  
Is Vasayo a Pyramid Scheme?
As with any MLM opportunity, there are going to be some suspicions. Is Vasayo a scam? Are the products legitimate? Can you actually make money? These are all questions that prospective members ask themselves.
To put it simply, no Vasayo is not a scam even though it uses MLM structure "Pyramid Scheme". The health market and supplement niche is poised to grow in the coming months, but the real issue is the prices that Vasayo charges for their products.
For just a month supply of all five of their products, you will be looking at $263.75. That's a lot to ask from people that you will be trying to sell this product too. Premium supplements at a premium price can be a tough sell for the average distributor. Most of the Vasayo complaints that you can find on the internet come on the heels of people who purchased larger product packs and found themselves stuck with inventory that they cannot move.
You can also rest assured that Vasayo is coming from founders with vast experience in this field. Dallin and Karree Larsen created another MLM company named Monavie, which they eventually sold in 2015. They have a formula for success that if done correctly, can be replicated.
Price
The price to join Vasayo varies depending on the product pack that you decide to purchase. When you join as a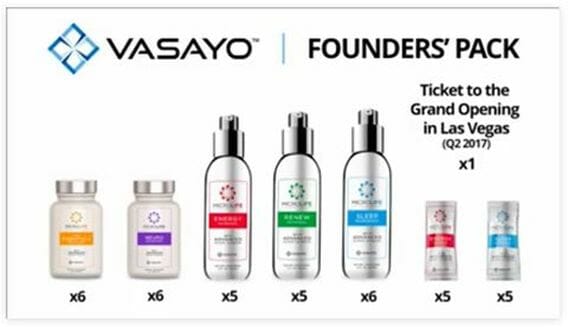 Brand Partner you will have several different packages to choose from. It is important to note that right up front, each product package comes with a $49.95 enrollment fee.
The cheapest option is the Intro Pack will cost you $239 and contains one bottle of each product.
The Founder's Pack costs $329 and you get one bottle of each product, along with 2 energy sample packs and 2 sleep sample packs.
The Platinum Pack is priced at $699, and fives you everything in the Founder's Pack, plus an additional bottle of each product.
The Executive Pack is priced at $949 and contains additional sleep and energy sample packs, as well as 3-5 bottles of each MicroLife product.
Finally, there is the Ambassador Pack that costs $1,399 and contains a variety of product, 6 sleep and energy sample packs and a free ticket to the convention. All in all, these are high prices to be paying and you will definitely feel the pressure to move product quickly to recoup your expenses.
In terms of business opportunity with Vasayo – they are no different than any other MLM company I have reviewed in the past. The product is good but business aspect is very pushy and requires you to hustle your friends and family and break your head on how to build your downline. This might create a lot of tension especially if you are just starting out online.

Vasayo Compensation Plan
Here is a snapshot of Compensation Plan. As in any MLM program it's quite complex: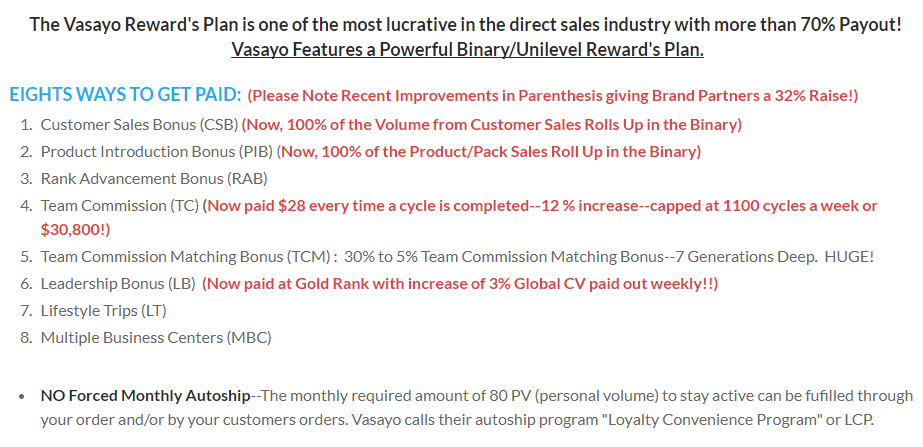 If you really want an in-depth knowledge here is a great Video by Vasayo that explains is really well:
Pros / Cons
Pros:
The founders are reputable

There is a wide variety of products to sell

There are various ways to earn compensation

Products are of a high quality
Cons:
The products are expensive

You must buy large packs of product

There is an "enrollment fee" for packages

The training is limited and dependent on your mentor
With reputable founders, Vasayo already starts off on a good note. They also seem to offer legitimate products with a variety of ways to earn compensation as a Brand Partner.
The issue with Vasayo is really in the cost structure. You will be forced to purchase large packs of the product and are also hit with enrollment fees. The problem with packages is that if you find one product is very popular, but run out of it, you will need to buy at minimum, the $239 Intro Pack to restock the one popular product. This is a major drawback and many people find themselves stuck with certain products that they are unable to move.
Who Is It For
Entering into the Vasayo MLM world is not for everyone. The first step you should make when trying to determine if it's a good fit for you is to try their products for at least a month. You shouldn't be promoting something that you've never even tried or don't believe in. If you scoff at the initial price tag, can you imagine trying to sell that same price tag to family, friends and acquaintances?
If you can't or if you're not a very extroverted and outgoing person, then Vasayo probably is not the right fit for you and there are other much more rewarding alternatives with $0 to start. However, if you find yourself in that niche and have the bankroll to constantly maintain inventory, then you might find Vasayo to be rewarding.
Training Tools / Support
One area that Vasayo lacks is the training. There is no formal training and the support that you are offered is really whatever your individual team provides you. If you join a team where your mentor is simply interested in gaining commission off of you, then you might be disappointed and find yourself struggling.
While Vasayo does have a conference, you will have to buy a ticket, unless you purchase the $1,400 Ambassador Pack and receive a free one. This is a problem that most MLM companies use where you have to literally pay for everything. They make a lot of money on their own brand partners. 
Final Opinion / Verdict
Taking a thorough look at Vasayo, it is clear that this MLM opportunity is not a scam but I am certainly not a fan of any MLM business since it is very hard to succeed using this approach. They offer legitimate products, but you have to have the capital to purchase these products up front and be passionate enough to sell them to family, friends, and acquaintances. Also not to forget that training program is far from being the best in the industry
Selling Vasayo, or any product, isn't for everyone, so keep in mind that you are investing a significant amount of money into the company and must be willing to work hard to generate any real income. If Vasayo isn't for you, don't worry because here is a great solution to start online business in any desire niche. 
I personally make 4 figure monthly income using a program called: Wealthy Affiliate. This is the best product in the industry to kick start online business in 4 simple steps:
Choose a Niche
Create a Website (No coding skills required)
Get Traffic
Earn Revenue
I followed the training Wealthy Affiliate has and applied these 4 steps to finally start making money online. This is by far much easier solution as you don't have to hustle your family and friends, no need to buy any products up front, so there is no pressure to sell anything and you can work at your own pace.
Below is the chart outlining all the features and how Vasayo stacks up against Wealthy Affiliate.
If you have any comments please drop them bellow: