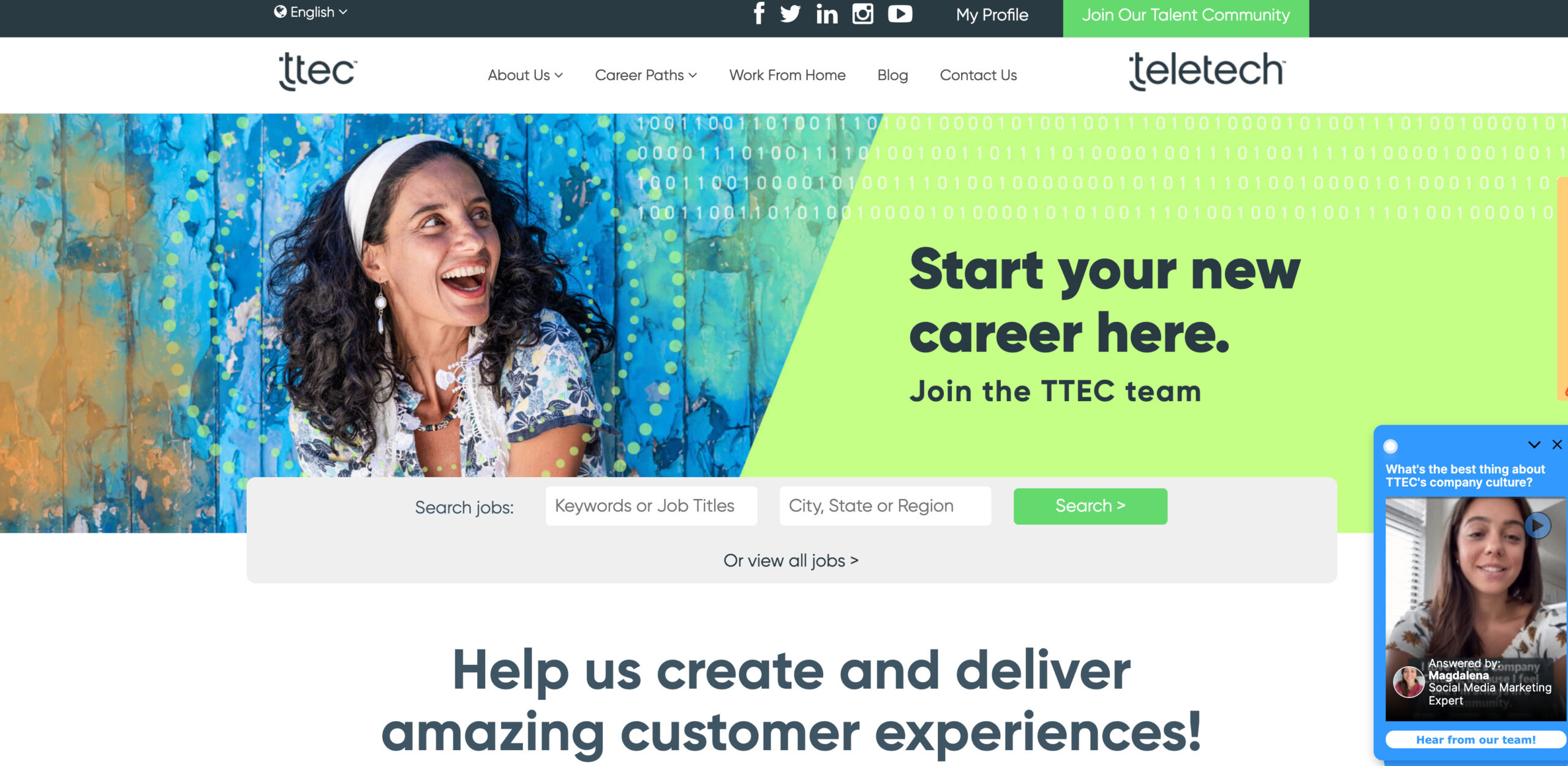 First, Here is the link to their jobs website: https://www.ttecjobs.com/
Ttec is one of the industry leaders with remote work from home jobs. Here is how they describe themselves:
Essentially they are a job listing site that provides the necessary setting to be able to perform customer service jobs from home. They are not an agency but rather a company that works directly with their clients and arrange work from home positions.
In order to find their job listings make sure to click on: "Work from Home" tab at the top and start searching:
Also here is the video where an insider from Ttec is being interviewed on how to apply and what to expect:
And don't forget to explore Ttec FAQ section as it provides a ton of helpful information that I first couldn't find. Let us know in the comments if you are able to find these positions.
We Constantly Review Programs in "Make Money Online" Niche,
So That You Don't Have to Waste Countless Hours
Want To See Our
TOP RECOMMENDATION?