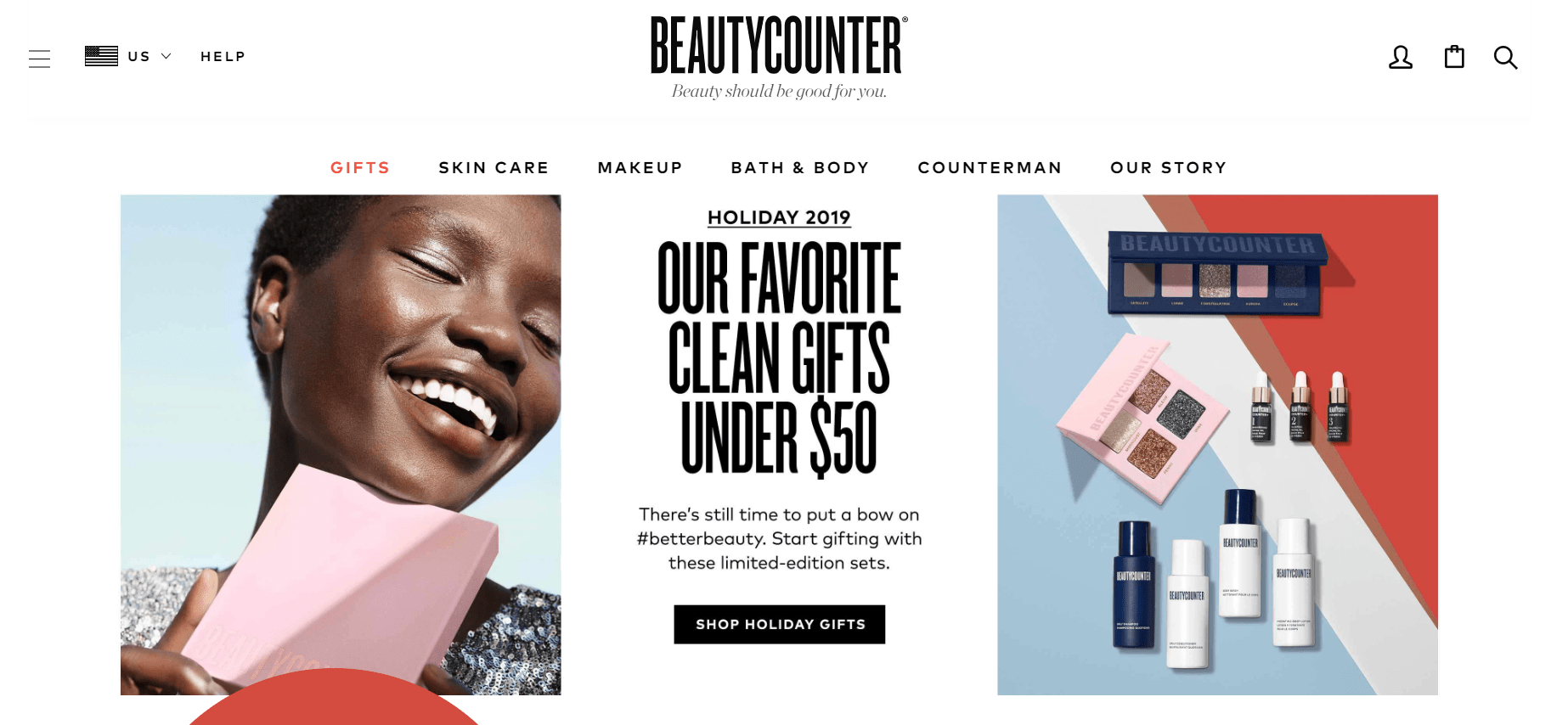 Welcome to My BeautyCorner Review!
You're probably in this BeautyCorner review to gain insights and information about this opportunity you're trying to pursue. So pat yourselves for trying the extra mile by researching and investigating. It is better to be careful than being careless, especially if money and time are involved. There are a lot of scams now and the best way to avoid it is by doing research first.
BeautyCounter Review Summary
---
Name: BeautyCounter
Website: www.beautycounter.com
Founders: Gregg Renfrew
Product Type: Multi-Level Marketing
Price: $98 Initial Fee + Starter Kits Ranging From $285 To $685
Quick Summary: BeautyCounter is a multi-level marketing (MLM) company that sells and markets its own brand of products. Their products include cosmetics, beauty, and personal care products.
Operating on a multi-level marketing (MLM) business model, you can earn in this opportunity through retail sales and recruitment commissions. It's just like other MLMs in the cosmetic niche, nothing new or outstanding in this kind of business. Not even a high-income potential opportunity for newbies in the business!
Overall Rating: 4/10
Recommended: No
So in this post, you'll get to know what BeautyCorner is about. With a lot of competition in the beauty and skincare market, including popular companies such as MaryKay and Avon, will this be a great opportunity to gain lucrative income? Is BeautyCounter a scam?
Find all the answers to your questions in this BeautyCorner review.
P.S.
Making money through network marketing is not like a walk in the park, therefore if you want to make sure that you'll have another source of cash -- in case this MLM opportunity failed, then take my FREE Step-By-Step Guide now!
What Is BeautyCorner About?
BeautyCounter is another multi-level marketing (MLM) opportunity in the cosmetic and beauty niche. This company sells and markets its own brand of cosmetics, beauty and skincare products.
BeautyCounter was founded in 2013 by Gregg Renfrew. Gregg is an American entrepreneur. She established The Wedding List in the United States which was later acquired by Martha Stewart in 2001, making it the first acquisition under the Martha Stewart Living brand.
Then in 2013, she focused on creating safer skincare and cleaner cosmetics products, thus the birth of Beauty Counter!
BeautyCounter empowers consumers by offering them to join as a consultant in the company. But the program is only made available in the US and Canada.

The company's safety promise and mission are to get safer products into the hands of everyone. They are one of the few companies in the world to test their products for safety before they are sold on the market.
BeautyCounter Product Line
Beauty Counter offers a wide variety of cosmetic, beauty and skincare products. Their products are classified into four major categories and these are:

Skincare - Moisturizers, Serums & treatments, Face oils, Cleansers, Masks, Essence, toners & mists, Eye & lip care, Sun protection
Makeup - For face, eyes, and lips; as well as makeup removers
Bath & Body - Moisturizers, Body wash & scrubs, Hand care, Haircare, Sun protection and for baby & kids
Counterman (for guys)
Skincare - Cleanser, toner, and lotion)
Shave & Beard - Shaving creams, cooling aftershave tonic, conditioning beard oil)
Body - Body wash and bars
Well, do their products work? Well, some say Yes, while others have said No. I haven't tried or tested their products but it's yours to judge based on these client reviews.
How To Earn In BeautyCounter?
First things first, you have to begin by registering as a consultant and pay the initial fee of $98 which is already inclusive of business resources such as a personalized website, access to the back office, customized training platform, and two hero products. You will also have to purchase a starter kit which is inclusive of certain products.
Here are the kits and their corresponding price:
Skin Care Basics – $285

Skin Care Best Sellers – $565

Deluxe Skin Care – $760

Complete Counterman Collection (Men Products) – $132

Makeup Master Kit – $685
You will also have to pay for the Business-Builder renewal fee that is automatically charged annually.
Compensation Plan
Just like other MLM companies, you will earn in this company through retail sales and residual income from recruitment commissions.
RETAIL SALES - You will earn from the products you sell that's worth around 25%-35% sales commissions.
Here is the percentage of profits you will gain based on the kits you sell:
Skin-Care Basics – 40% profit

Skin-Care Best Seller – 42% profit

Deluxe Skin-Care – $44% profit

Complete Counterman Collection –40% profit

Makeup Master Kit – 44% profit
RECRUITMENT COMMISSIONS - By recruiting, you will level up your rank and this will also increase your profit and as well as open doors for bonuses to you.
Here are Beauty Counter Consultants ranks:
Consultant

Senior Consultant

Manager

Senior Manager

Director

Senior Director

Executive

Managing Director
Override Commissions
You earn a commission every time a member of your downline makes a sale. Managers earn 9% for every 250 qualifying volume(QV) and 1,250 minimum business volume made by their team members.

Bonuses
Personal Sales Bonus
This is based on personal volume (PV) from your downlines and client sales. These are the following bonus percentage that you will earn with each PV reached:
5% sales bonus- 750 to 1499 total PV

7% sales bonus -1500 to 2999 total PV

10% sales bonus -more than 3000 total PV
Frontline Business Builder Bonus
Gained once consultant reaches 1200 qualifying bonus and maintain that volume every 6 months, maintaining active status.
Learn more about Beauty Counter's compensation plan by watching the video below:
No, it's not a Scam. Beauty Counter is a legitimate MLM company, selling and distributing tangible beauty products. You could hold, touch, use, sell and even earn profit from these cosmetic, beauty and skincare products they supply.
You can also earn these products depending on your sales and recruitment commissions as well as with their bonuses. Though they don't have a Better Business Bureau (BBB) profile they've been running in the business for more than 6 years.
Starting up with Beauty Counter you will have to pay the initial fee of $98 and then purchase the starter kits of choice. You will as well have to pay the yearly renewal fee for the Business-Builder which will cost you $50.
Starter Kits:
Skin Care Basics – $285
Skin Care Best Sellers – $565
Deluxe Skin Care – $760
Complete Counterman Collection (Men Products) – $132
Makeup Master Kit – $685
Here Is My Top Recommendation to Start Highly Profitable Online Business from Comfort Of Your Home
PROS
Beauty Products/ Cosmetics
Aside from the fact that they have a variety of products to choose from (lipsticks to makeups, to skincare and even to guy's care products), they are as well promoting clean and safe beauty and cosmetic products.
Website Transparency
Their website was pretty much informative! They explained thoroughly about their products, compensation plan, income disclosure statement and many more. I believe that it is essential to inform potential members of what they are trying to enter. At Least there is clarity. Their website even looks classy and catchy.
No Autoships, No Product Inventory Requirement
Yes! That's good news! Because unlike other MLM companies, BeautyCounter does not require a monthly product reorder or auto ships. You have the liberty to meet your monthly quota or not; it is up to you. But you would probably opt to sell more to qualify for the bonuses and earn big profits.
CONS
Low Income Potential
For those looking for a full-time job, this could not give much of a living. And as well as for newbies with no experience in the MLM world, this would be a struggle. The income potential is low and that's stipulated and clarified in their income disclosure statement, saying most consultants don't make money. See more about their income disclosure statement on their website
Many Competition In The Market
With a lot of competition in the beauty and skincare niche, it would be quite a challenge to market BeautyCounter products since there are a lot of well-known companies selling the same line of products. Plus their products are also expensive compared to other companies.
Emphasis On Recruitment
Just like any other MLM opportunities, instead of focusing on the progress of sales and customer satisfaction, BeautyCounter is also encouraging a focus on recruitment. Your promotion and as well as being eligible in gaining big company bonuses is dependent on how well you've recruited people. In short, you level up with your rank with the team that you build. With a lot in mind including sales, it would really require your hard work and skills.
Limited Locations
Limited in terms that only US and Canada residents can become a Beauty Counter Consultant. So if you're on a different nation or continent, better not opt to try this business and try to consider other business options.
Tired of Trading Your Precious Time for Money?
Here is a Blueprint to Owing Highly Profitable Online Business Without Any Experience REVEALED!
It is a business opportunity intended for those who have skills in sales and are well-versed in the MLM world. It is also for those who are beauty and cosmetic enthusiasts in which women are the majority.
By registering as a company consultant and paying the initial fee, it is already inclusive of the following business resources:
Personalized Website
Access To The Back Office
Customized Training Platform
Two Hero Products
Overall, I would not recommend joining this MLM business venture. Yes, BeautyCounter is not a scam. It is a well-established MLM company, though relatively new, it's been already running for 6 years.
And just like other MLM opportunities, this company also encourages recruitment which in turn lets you earn big and be eligible for special rewards and bonuses. So, it will really require your hard work, great recruitment and sales skills to level up, succeed and earn big in this business.
Therefore, for newbies and those who are new in this kind of business, it's of low success guarantee. With a lot of competition in the market, it may be even difficult to sell and market their products.
Yes, it can give you income, but not for a living. It's even of low-income potential, even their income disclosure statement proves that! And lastly, BeautyCounter only opens its consultant program in the US and Canada.
So if you are outside those two countries, you should consider taking a look at the businesses in my recommended programs. It can guarantee you a risk-free and safe high-income jobs.
Want to make money but avoid getting it down the drain? Don't worry, I got the best alternative!
Sign up now to my top-recommended platform and earn cash without worrying about the signup fee or monthly purchase. Plus, you get to enjoy the following benefits, such as:
One-on-one coaching
Webinars and training resources
The best business tools and support you need
Comprehensive guide
And many more!
I hope you liked my BeautyCorner review and if you have questions or comments, please feel free to answer.
Thank you!
We Constantly Review Programs in "Make Money Online" Niche,
So That You Don't Have to Waste Countless Hours
Want To See Our
TOP RECOMMENDATION?