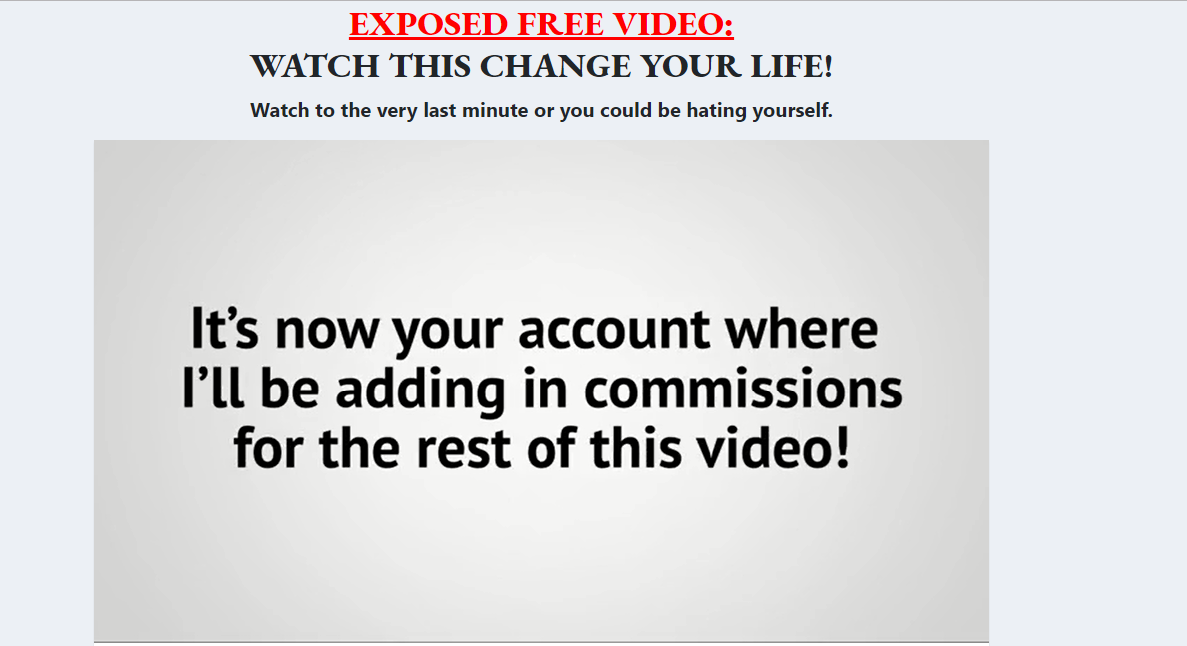 Welcome to My Income League Review!
Typically, anything that claims you can earn an insane amount in one day or without doing anything is a scam because in reality, making a good amount of cash takes time and a lot of effort.
However, not everyone will realize how exaggerated these promises are until they've tried it personally so if you want to avoid any kind of trouble, it's best to check out reviews first before purchasing or signing up with a system, no matter how exciting their offers are.
Income League Review Summary
---
Name: Income League
Website: www.incomeleague.com
Founders: Matthew Neer and Jamie Lewis
Product Type: Affiliate Marketing Training Program
Price: $47 + Upsells
Quick Summary: Another ClickBank product to be hesitant about, Income League is an affiliate marketing program that claims to help you earn $1,000+ a day with little work.
Although it's owned by Matthew Neer, a well-known internet marketer, the product is not as high quality as expected. Nonetheless, it's not a scam but, it may not also be the money-making opportunity you need online.
Overall Rating: 3/10
Recommended: No
In today's post, we will discuss Income League -- a Clickbank product that claims to help you earn $1000+ every single day, without spending a lot of time working online. Despite the BOLD CLAIMS, it's easy to fall for this kind of trap simply because of the sales video.
Unlike other similar products, this one shows the person behind the program. But how true are these claims? Is he even the real owner of the system? Can you really make money with Income League?
What Is Income League About?
Income League is an affiliate marketing training program owned by Matthew Neer and Jamie Lewis. Both of them have made a good reputation in internet marketing and have shared tips, review, and advice in making money online found on their YouTube account.
It is sold on ClickBank and like the other products showcased in this platform, it contains a sales video, exaggerated claims, and several red flags. The only difference of this program, perhaps, is that the spokespersons have not only revealed their real names but also their real faces. As for me, it is important to know the true identity of the founder or the owner before buying or trusting the product because, should there be any problem or concern, you'll know who to reach out. Also, it implies that the business owner is confident and transparent with his works.
While this is a good thing, anyone who has been searching and working online will find it hard to believe that you can make massive amount without doing anything. Apparently, Income League has a done-for-you system which will "create" cash as soon as you started with the program. To make it sound more exciting, one of the spokespersons has shown proofs of his income, telling that anyone can earn the same insane amount by simply posting free ads.
How Income League Works?
Like most get rich quick scheme, Income League uses a "secret" system to create money; however, if you're a marketer online or you've been doing affiliate marketing for quite some time now, you'll figure out that this is no secret at all.
For the benefit of the doubt, affiliate marketing works like this: an affiliate puts a link or ad on their website > customer clicks and/or purchases an item or sign up for a program using the unique link or ad > commission is gained by the affiliate after a successful conversion.
Income League works almost like this; however, instead of putting the links to your website's content, you will first create a landing page where visitors will be asked to put their email address. After doing so, the visitor will be lead to your recommended product where they can click your unique link and after a successful purchase, you will get your reward a.k.a. commission.
Now the purpose of their email addresses is for retargeting. A follow-up email will be conducted and those who haven't purchased the product will be encouraged to buy it.
What About The Free Ads?
Matthew talked about posting free ads to earn cash and by this, he means adding unique links in your Twitter, Facebook, Instagram, and social media posts. Again, successful purchase means commission. This sounds like an easy money considering that you will only pay a small amount to get started; however, I found out several drawbacks that will surely make you hesitant about trying the product which, I will discuss in a bit.
To begin with, Income League is not a scam. It is legitimate and you can earn real money on some conditions, such as having a huge online presence. Also, like other ClickBank products, you will get something you've paid for and no one will take your money and run away. In fact, you can get a refund within 60 days in case you are not satisfied with their program or if you feel like they have not delivered their claims.
However, you have to be careful when signing up. $47 is reasonable enough when you want to earn and learn from their training; however, Income League will hit you with a lot of upsells before you can fully use their system. Some people might miss it but instead of helping you create squeeze pages where you can earn from, they are earning from you.
There are a lot of programs online that offers affiliate marketing training for free, or you can simply browse YouTube to know more about how it works, how to generate good traffic, etc. You can also invest your money when you want a step-by-step guide that will grow your business, just make sure that it's worth your money and time.
If you want a company that will help you create cash (or even a passive income), learn from quality training, and join an active community that will support your growth all the way, then you should not miss my top recommended program. You can start for free, without any upsells, or upgrade your account to enjoy unlimited perks.
Income League costs $47 and it comes with very basic things such as the training. This sounds affordable enough; however, you will not really get anything out of this unless you buy their upsells.
The $47 price does not include the tracking software, Get Response email autoresponder, and paid ads, which roughly costs $500 in total. And, here comes another problem: in case you don't know how to use paid ads, you will only be wasting money targeting the wrong visitors or audience. You can opt for organic traffic; however, it will take time and loads of effort to see results.
To know more about Income League, you can watch the video below:
Here Is My Top Recommendation to Start Highly Profitable Online Business from Comfort Of Your Home
PROS
Basic Training
Infairness with Matthew Neer, he has provided an informative training you can use when you want to learn the basics of affiliate marketing and ClickBank. But then again, it is very limited and it will only lead to a number of upsells.
60-Day Money Back Guarantee
Like other ClickBank products, you can always get a refund within 2 months or 60 days in case you are not happy or contented with the product. But while you can get your payment back, you have already wasted your time on something less valuable.
CONS
Exaggerated Income Claims
If you will only rely on done-for-you systems, and working for only a few hours, you can never get a huge amount. Also, no one can simply get rich overnight unless you joined a lottery and luckily won.
Full Of Upsells
I believe they've never mentioned about their upsells other than the $47 you need to pay to start earning. This is deceiving since most people will think that this is the only thing they have to pay for. Again, to fully enjoy the program, you have to spend at least $500 for the tools and other training.
Misleading Sales Video
The system involved in the sales video did not clarify what it's about, how it works, and all the necessary details. Since there's no free trial, the only way to find out what this is about is to purchase it. Lucky you, you have decided to check a number of Income League reviews first before signing up.
Tired of Wasting Time on Low Quality Programs?
I'm so grateful that I was able to find THIS PROGRAM which helped me to finally start making money online!
If you are interested with ClickBank and affiliate marketing, this may work for you but then again, the basic package is very limited and you have to get ready to burn your $500 to watch more training materials and purchase the necessary tools. Considering this, I don't recommend this program to anyone.
If you believe in affiliate marketing, which is a legal way to earn online by the way, you should rely on programs that have made a good reputation, such as Wealthy Affiliate. I personally like how this platform works. Whether you're a beginner or a veteran, you will surely benefit from this program. The best part is -- you can sign up for free and you can use this chance to learn more about the system and see personally if it will work for you.
Income League provides training in their program which lasts for 90 minutes or about one and a half hour. However, it is very limited to the point where you'll be persuaded to learn more and to do this, you have to purchase additional sets of training which is worth $500.
The basic training includes:
Introduction to ClickBank and how it works
Tracking links
Using their specific software together with Get Response email autoresponder
Generating traffic
Ad placements
On top of this, you will watch YouTube tutorials by Jamie Lewis, the other founder of Income League, which talks about creating another source of income online through affiliate marketing. Although it sounds good and informative, Jamie's tutorial is more of self-marketing rather than teaching the more important things.
Below is a glimpse of Income League's dashboard:
Income League is not a scam, and that's good news since there are a lot of fake programs nowadays. However, in terms of quality training and program, I can't recommend Income League at all. First, the sales video is misleading and overvalued when it's really impossible to earn $1,000 in one day, doing almost nothing. Next, there are a lot of upsells. I believe that if the product's high quality and it has everything you need, there's no need for such upsells.
Starting an affiliate marketing business is not easy but you can have all the guide you need to begin. If you want to use this method as your side hustle or as a regular source of income, you can rely on my #1 recommended program and enjoy the following perks:
Proven strategy to work smart and earn a lot (literally)
Lots of training resources
Best possible support including your own training coach
Step-by-step guidance
My personal help
And so much more!
There are so many things to like about this program but if there's one thing that makes this brand standout, it would be the active community of like-minded members. If that interest you, do not hesitate to check it out and if you have any questions or comments, please feel free to drop it down below.
Thank you!
We Constantly Review Programs in "Make Money Online" Niche,
So That You Don't Have to Waste Countless Hours
Want To See Our
TOP RECOMMENDATION?