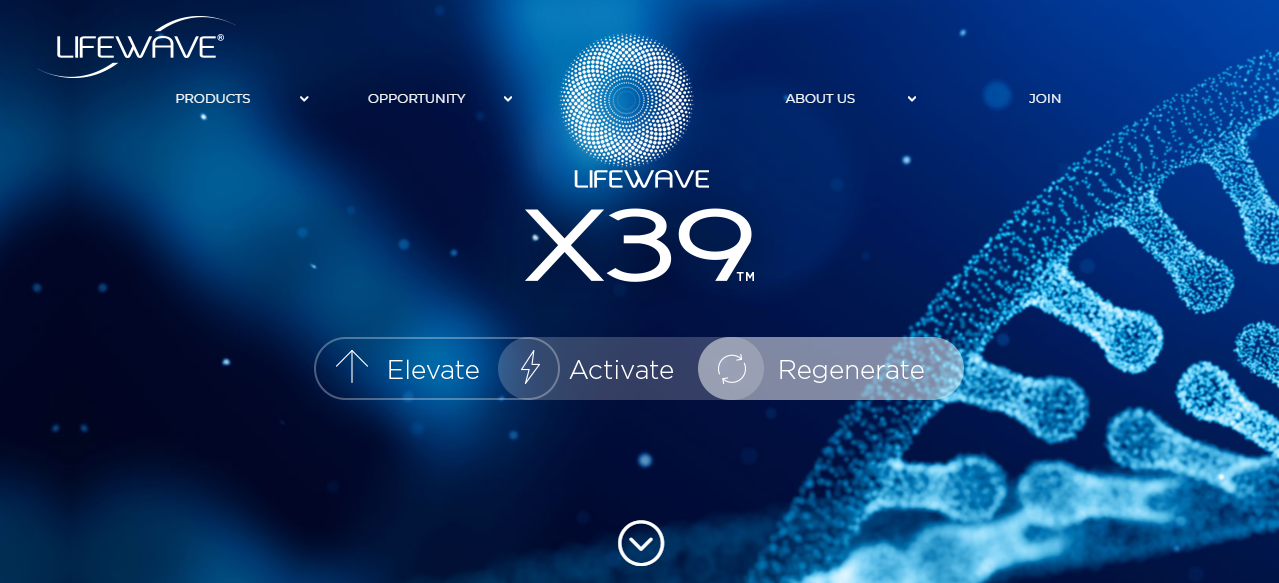 Welcome to my LifeWave Review!
Multi-level marketing (MLM) companies came into existence long time ago but even today only few people can distinguish real MLM companies from a pyramid scheme.
It's no wonder though since both require you to invite people to join the program; however with an MLM, there are real products to be sold. Also, in general, MLM as a business model is legal.
But does that mean that you can really make money out of it?
LifeWave Review Summary
---
Name: LifeWave
Website: lifewave.com
Founders: David Schmidt
Product Type: Multi-Level Marketing
Price: $25 Basic Starter Kit + $ 1,499- Worth Of Startup Packages
Quick Summary: LifeWave is an MLM company known for producing healing patches. They also promote skincare essentials and supplements and of course, a business opportunity to interested individuals. This company has received some recognition; however, there are also complaints against them. I also found out two terrible things about this program that involves their Income Disclosure Statement and startup cost.

Read full LifeWave review below to learn more what are these 2 terrible things in the program and if there is Lifewave scam can be spotted.
Overall Rating: 4/10
Recommended: No
In this review, we will talk about LifeWave -- an MLM company known for their healing patches. What is it all about? Is LifeWave a scam? How much money can you make from joining this program?
Based in San Diego, California, LifeWave is a multi-level marketing company founded by David Schmidt in 2004. He is an entrepreneur and product developer with more than 20 years of solid experience.
He's also known for developing the "amazing oxygen generator" for the US Navy Seals. Considering this, he has an edge when it comes to creating products that are one-of-a-kind and effective.
Now, in his very own company, he has created a unique "patch" that is designed for transmitting an impulse to the human body, resulting to a higher energy level without the use of any stimulant or energy booster.
This LifeWave patch, which has become an instant hit almost worldwide, is a product of nanotechnology and has been widely used as a form of health care. But is this just another form of hype that's proven to waste money and time?
The Healing Patches
LifeWave is known for their flagship product -- the healing patches and this is mainly because it is overhyped. Apparently, it's only made of three things: water, amino acid, and oxygen. The tiny, round patches will be attached to particular body parts to improve its condition and health.
According to LifeWave, their healing patches are known for improving sleep, increasing energy, reducing stress, enhancing mental concentration, burning calories, relieving pain, and detoxification.
I know it sounds unbelievable but apparently, these healing patches can affect the flow of energy effectively when applied to acupuncture points. I did not use it personally but as per most lifewave reviews, the product has shown excellent remarks. You can click this link for more feedback.
LifeWave Product Line
Aside from the healing patches, which costs $90 for 30 patches, by the way, they also promote skincare essentials, composed of anti-aging moisturizers, and nutritional supplements that enhance mood. As expected, these products are extremely expensive, which is normal for all MLM companies. Imagine, one set of Nirvana Mood Enhancer System already costs $179.
The Business Opportunity
A company is not an MLM at all if there's no "business opportunity". On their homepage, you'll find a tab that says "Opportunity" and when you click this, you'll find more details on how to become a LifeWave Distributor.
This allows you to earn cash in two ways:
Buying the products at a discounted rate and selling them at a retail price, thus giving you profit.
Inviting more people to join the program and become your downline so you can earn from incentives and bonuses.


LifeWave Compensation Plan
Basically, there are four ways to earn with LifeWave, including:
Retail Profits
Somehow, this is the easiest options to earn money with LifeWave. All you need to do is purchase LifeWave products on a discounted rate or wholesale price then you will put it in the market. To get your profit, just subtract the retail price from the wholesale price.
You can also earn when your clients make a purchase on the LifeWave website. You will receive your profit every week on your account.
Product Introduction Bonuses
LifeWave offers various packages and each time your referral purchase a certain kit, you will earn a commission -- and its amount depends on the package that they will purchase. For example, you'll get $5 for every Bronze kit sold, $50 for Silver, $100 for Gold, $300 for Platinum, and $500 for Diamond.
Binary Commissions
Binary basically means two things, so in LifeWave commissions, you're allowed to build two teams -- your right and left leg. In able to get the commission, however, your downline needs to make a sale sot he more active downlines you have, the more commissions you can get.
Commission Matching Bonuses
This is basically another bonus you get from your referrals. For more details about this, you can read the LifeWave Compensation Plan by clicking this link oyrby watching the video below:
LifeWave is not a scam and in general, MLM is a legit business model. The only problem with this kind of business, however, is their way of earning money.
Aside from the retail profit, you will be asked to invite more and more people to join the program. In fact, you will be asked to list anyone you know who wants to make money -- as in anyone, including your gym friends.
Does this look like a Lifewave scam to you? That'd be crazy because, for one, most people do not believe in MLM. They even think that it's a downright scam so you may end up rejected even by your closest friend.
Here Is My Top Recommendation to Start Highly Profitable Online Business from Comfort Of Your Home
Second, in case you successfully referred someone, they might expect to earn commissions and incentives that you promised and if they don't, this might put a strain in your relationship.
Trust me on this. I got a lot of friends who have invited me to join various MLM programs and what they have in common are the exaggerated claims. They promised me this and that but man, although it's possible to earn travel incentives and commissions, that means inviting as many people as you can, too.
If you want an online business that won't ask you to recruit people to purchase high-ticket starter kits, I suggest that you follow this step-by-step guide now.
To become a LifeWave Distributor, you need to purchase a Basic Starter Kit that costs $25. It includes access to a back office that contains product and training materials and marketing resources. However, it won't allow you to receive commissions when inviting new people. therefore, they will encourage you to purchase more kits -- which is one of the reasons why I don't like MLM.
Most companies with such business model will make you think that you need to spend more to earn more.
Anyway, here are the other kits to choose from and their prices:
Bronze - $124.95
Silver - $299.95
Gold - $499.95
Platinum - $999.95
Diamond - $1599.95

PROS
Legit Company With Good Reputation
Compared to other MLM companies, LifeWave is still new to the industry; however, it's recognized as one of the Fastest Growing Private Companies from 2009 to 2011 by Inc. 5000. It's also one of the brands that most athletes trust. In fact, the US Olympic team and Stanford swimmers have used their Energy-Enhancing Patches to boost their performance.
CONS
Expensive Startup Cost
With LifeWave, you don't only purchase one Starter Kit, you also have to buy another one so the total cost of your initial fee is almost $150 -- and this is just the lowest price. Considering this, it would be hard to convince people to spend this huge amount since there's really no assurance that they can get it back.
No Income Disclosure Statement
This is important especially for MLM businesses to know how many of their members are actually earning from the program and how much money are they making per month. They've been in the business for more than 10 years so probably, they know about that. Does that mean that they are hiding something?
Expensive -- Extremely Expensive
$25 just for a Starter Kit that won't allow you to earn a commission so you need to do what? Buy another Starter Kit that's over a hundred dollars. WOW. Just wow. But it's not just about the membership, you also need to take note of the prices of their products. One skincare essential costs $79.99 already?
FREE TRAINING
Learn How I Started Highly Profitable Online Business From Comfort of My Home Following This Blueprint
LifeWave's Starter Kits are extremely expensive so if you want to become their distributor, you should know how to get your investment back, and that means learning how to sell high-ticket supplements, skincare essentials, and of course, their healing patches.
You should also be a pro when it comes to inviting people, which is the challenging part of all. Unless you're not confident about these challenges, I suggest you try other legit money-making alternatives now.
Like other MLM products, the uplines normally provide training for their downlines. After all, they will be the one who will mostly benefit from this so if you want to join LifeWave, it's best to look for an effective upline who will train you.
LifeWave is legit, to begin with, and it has proven its reliability and uniqueness. The founder himself is known for many good things; however, I'm not really a fan of MLM programs mainly because I don't like the idea that you are required to recruit people to join the platform for the sake of commissions.
If I were you, I'd rather spend my time and effort on a legitimate money-making opportunity that will give me the freedom to earn and do what I want, without bothering other people.
Don't like MLM programs? Me, too! Don't worry, there are a lot of opportunities online but if you want something that's proven and tested by many individuals (and well-known marketers), I'd like to invite you to check out my top recommended program and enjoy the following perks:
Step by Step training
Live And Active Community
Top Notch Support
And A Lot More!


Thank you for taking time to read my honest LifeWave review and if you have any questions, comments, or you'd like to share your experience with this platform, please feel free to drop it down below.
We Constantly Review Programs in "Make Money Online" Niche,
So That You Don't Have to Waste Countless Hours
Want To See Our
TOP RECOMMENDATION?