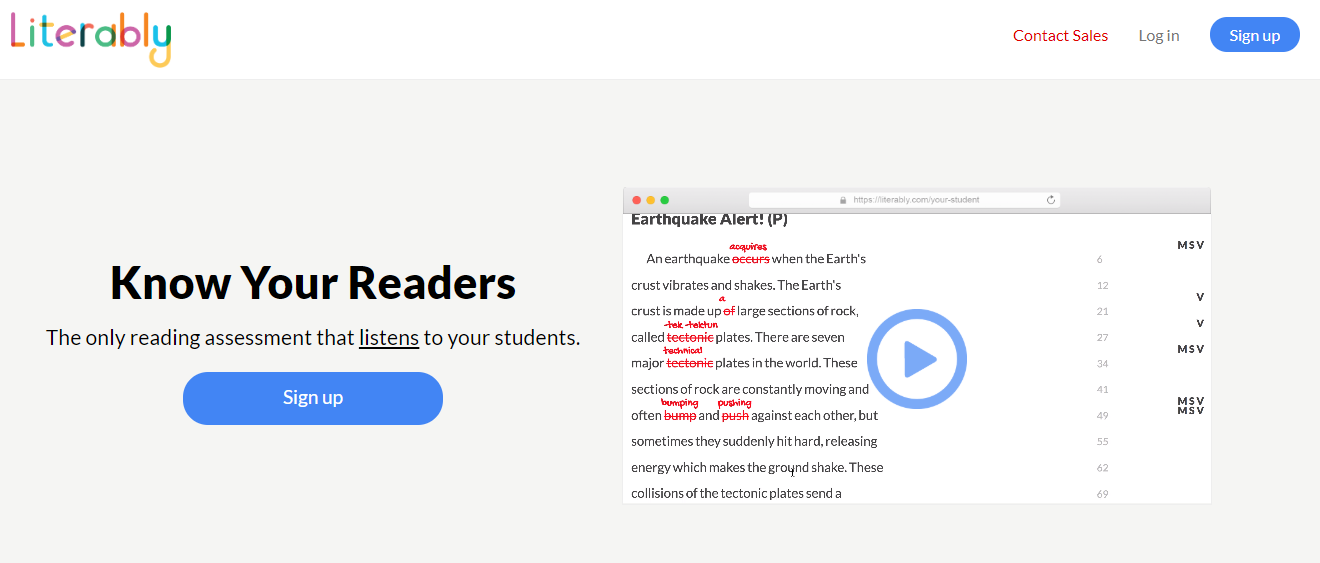 Welcome to my Literably Review!
Nowadays, making money with the help of technology is easy. Of course, you still have to put effort to gain results but unlike before, there's no need to go out, endure traffic, or suffer from face-to-face interaction.
With a stable internet connection and a device (laptop, tablet, or smartphone), you can earn cash without a hassle. Thanks to the companies that offer an opportunity to individuals, they can make money online from doing simple tasks, such as transcription.
Literably Review Summary
---
Name: Literably
Website: literably.com
Founders: Tyler Borek
Product Type: Work-At-Home Opportunity
Price: Free For Aspiring Transcriptionist
Quick Summary: Literably is an online platform that offers transcription jobs for anyone who wants to make money online. No experience is required but to be qualified, you need to meet their requirements, such as having the necessary tools. You also need to pass the training and test for a chance to become a Literably scorer.
Overall Rating: 8/10
Recommended: Yes
One of the most popular companies that offers such an opportunity is Literably and in this review, we will find out just why. Is it known for providing transcription jobs or is Literably a scam? How much money can you make from it?
BONUS: Want to know how to launch thriving online business from comfort of your home? Check out my step-by-step guide and how you can start highly profitable business today.
Literably is a website that serves three types of clientele. The students, teachers, and transcriptionist.
For one, it evaluates the reading skills of a student while giving the teacher an easier way to evaluate the student.
It also offers an opportunity to make money online. It was founded by Tyler Borek, and was supported by reputable education-tech investors like Alan Louie, Imagine K-12, Circle Of Moms, Rewire Capital, Miles Lasater Of Higher One, and Brian Marks Of WebAssign.
First, let's talk about how it works.
Literably is an online platform for students who want to improve their reading skills. They can use any device, such as an iPad, mobile phone, or a laptop to record their voice when reading. This allows the teachers to determine their reading level of the use, find out if there are any mispronounced words, assess their comprehension, fluency, and accuracy.
Once the recording session is done, it will be sent to the "Literably scorer", who will act as the transcriptionist. The scorer is responsible for listening to the audio recording and typing it into a word document.
After transcribing the audio file into a word document, it will be sent to the teacher so they can evaluate it.
Sounds interesting, right? Especially the opportunity to make money as a transcriptionist.
Imagine, all you need to do is listen and type it.
But before you sign up, it's worth knowing what you should expect, including the requirements and the pay.
How To Become A Literably Scorer (Requirements)
According to them, the experience is not required; however, you need to have the basic tools for you to perform your job efficiently. This includes:
A stable internet connection A desktop Quality headphones
While Literably is based in the United States, it accepts scorers from other parts of the world.
How To Apply As A Literably Scorer?
To sign up as a transcriptionist to Literably, you have to provide your name, email address, a username, and password. You also need to have a PayPal account to withdraw your earnings. If you don't have one, you can create a FREE ACCOUNT using the same email address you have given when you signed up.
The next step involves training and you have to complete watching the videos so you can move forward as a contractor. I'll discuss more of this in a bit; for now, let's talk about the roles of a Literably scorer.
Job Responsibilities Of A Literably Scorer
Being a transcriptionist is more than just the ability to type words; first, you have to be accurate and when you're working for Literably, you also need to be able to point out mistakes, like phonetic errors and mispronounced words. As your title suggests, you also need to provide a score for the student to determine their capability in reading.
Below is a quick transcription demo that you can watch when you want to work as a Literably Subscriber:
How Much Money Can You Make With Literably
Literably pays $15 to $20 and this can increase depending on the quality of your work. You will receive your pay every week via PayPal, which, as of this writing, is the only available mode of payment.
This platform offers a good opportunity but if you're a beginner, it's not as easy as it sounds. You have to improve your listening skills and you have to expect that other than the voice of the student, you can hear other sounds that might distract you. That being said, there will be times when you will be working for one project for more than 30 minutes or more and this can affect your earnings.
If you want to earn continue your job as a transcriptionist but you want to earn extra income online, you can consider my top recommended platform, too! It's free and you have access to everything you need to get started, such as training and an online community.
Literably is not a scam. It's a legit platform that offers money-making opportunities if you want to work as a transcriptionist. So far, I did not see any negative review other than the lack of jobs during summer or holidays. Also, there are no alarming red flags, such as the undisclosed name of founders or high-ticket upsells.
Aside from being a transcriptionist, it's also a good platform if you want your kids to improve their pronunciation and reading. Most teachers even recommend that program for easy assessment.
Here Is My Top Recommendation to Start Highly Profitable Online Business from Comfort Of Your Home
For transcriptionist or Literably scorers, you can sign up for free. Aside from the earnings, you have free access to their training videos.
Meanwhile, if you're a student, Literably advises that you request a quote from them directly.
PROS
Flexible Schedule
Like most online jobs, you can freely choose your own working hours, therefore, if you only want this as a side hustle, you can squeeze it anytime you want.
Available To U.S. And Non-U.S. Residents
Some online platforms that offer opportunities to make money online are only available to those living in the United States. Lucky you, you can create an account and earn as a transcriptionist even if you're not a U.S. resident.
Pays Via PayPal
PayPal is one of the most trusted platforms, especially by those who have business online. It's easy to use and anyone can create an account for free. When you want to withdraw your earnings, you can simply link it to your debit or credit card account without a hassle.
Weekly Pay
Unlike other platforms, there's no need to wait for a couple of weeks or months just to get the payment. With Literably, you can receive your earnings every week.
CONS
Approval Process Takes Time
If you applied as a transcriptionist, do not expect to receive feedback asap. According to some users, it takes about a couple of weeks to hear from them so you must be patient enough.
Few Jobs During Summer
According to one review, there's only a few transcription jobs available during holidays or summer. Therefore, it's not advisable to make it as your only source of income. You can check out my step-by-step guide on how to make extra cash or even full time income online by clicking this link.
FREE TRAINING
Learn How I Started Highly Profitable Online Business From Comfort of My Home Following This Blueprint
As mentioned, it serves three types of people -- students, teachers, and transcriptionist.
Literably is a good platform if you want your kids to improve not only how they enunciate words; it also helps them with comprehension.
For teachers, the platform made it easier for them to analyze their student's reading capabilities.
Meanwhile, for individuals seeking a legit way to make money online, they can consider this program. It's free and it offers training on how you will get started. Plus, it pays every week!
There are 6 training resources inside the platform and it won't consume more than an hour to take all these. One of their training includes the right way on how to score an audio recording. You will also be tested if you can transcribe a file correctly.
You need to take the test seriously if you want to earn money online as a transcriptionist. The test that will be provided has been taken by other people before and you will take it again so they'll know if you fit the job position.
If you have a lot of inaccuracies, you're less likely to be accepted; however, if you have done it properly and you've seen errors, you have a higher chance to get the job.
Overall, Literably is a good platform if you want to make money online. It's ideal for anyone who can type quickly and accurately. It's also a good opportunity for individuals who can comprehend and listen and spot mistakes easily. Being a transcriptionist is not easy but as long as you work hard for it and you provide yourself with training, it will be a piece of cake!
However, if you think that this job is not for you and you want to start your own business online instead, what you can do is sign up with my top recommended program.
In this platform, you can have all the training you need to make money online, access to a live community where you can ask questions and build a connection with like minded entrepreneurs.
Let me know if you have any questions or comments below:
We Constantly Review Programs in "Make Money Online" Niche,
So That You Don't Have to Waste Countless Hours
Want To See Our
TOP RECOMMENDATION?