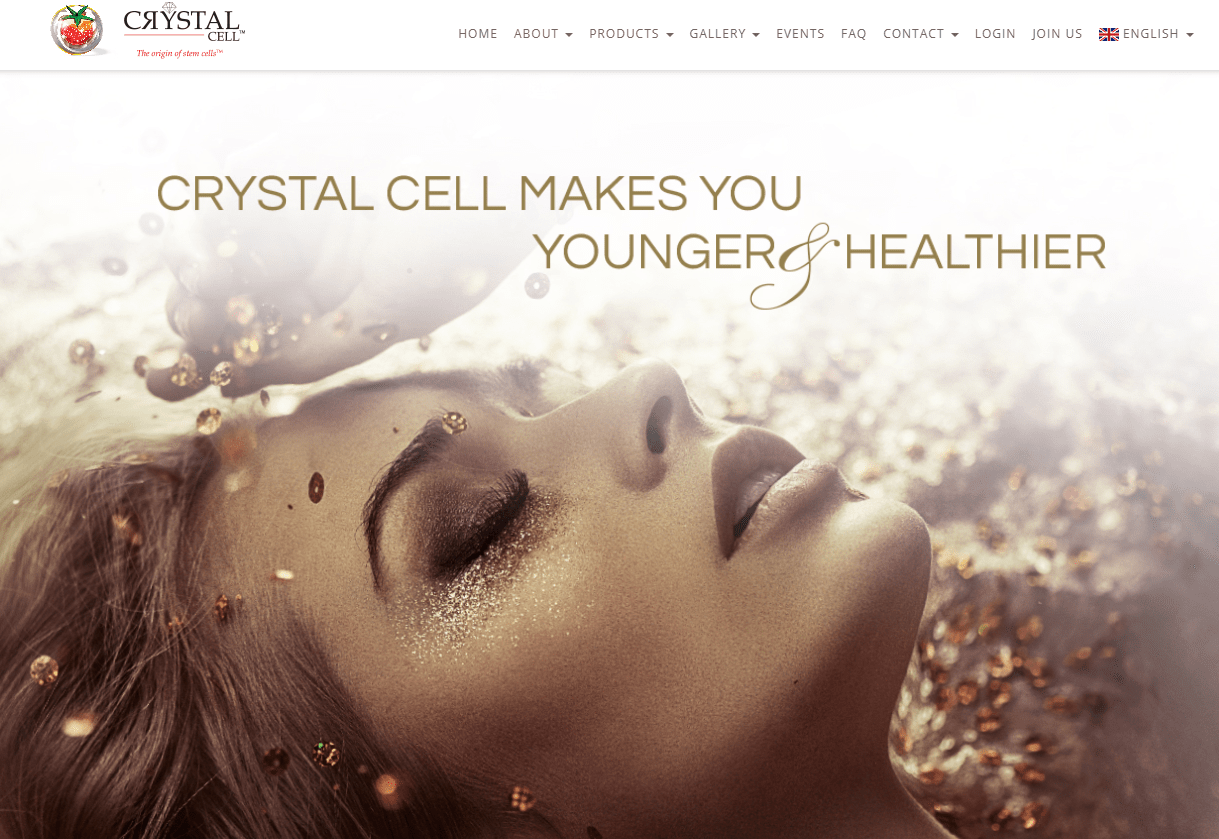 Welcome to My PhytoScience Review!
Perhaps a friend tried to sell a stem cell-based drink to you or you've been invited to join a program called PhytoScience and you want to know if this program is legit or not.
If yes, then you're in the right place!
PhytoScience Review Summary
---
Name: PhytoScience
Website: www.iphyto.com/en/
Founders: Tan Sri Dato' Sri Lai Teck Peng
Product Type: Multi-Level Marketing
Price: $116 – $2512 Worth Of Affiliate Packages
Quick Summary: Phyto Science is a multi-level marketing (MLM) company in the health and wellness niche. Their products are stem cell-based and are composed of moisturizers, sunscreen, perfume, and chocolate drinks.

According to the owners, PhytoScience is making around RM 40miillion in monthly sales, which is quite a big sum of money!

Well, how true is that? See more in this review!
Overall Rating: 3/10
Recommended: No
In this post, you'll find out everything you need to know, such as what it is about, is PhytoScience a scam, how it works, its pros and cons, and many more.
P.S.
Being a network marketing company, you're required to not only sell products but also recruit people so if you're not comfortable with this, you can skip this platform and check out my top-recommended opportunity instead.
What Is PhytoScience About?
"Phyto Science Sdn Bhd, is a global health & wellness company stands at the forefront of product innovation and committed to helping people take control of their health, both physical and financial well-being." as stated in their website.
It's a multi-level marketing (MLM) opportunity that offers a variety of health and wellness stem-cell based products.
The company was founded in 2012 by Tan Sri Dato' Sri Lai Teck Peng and is based in Kuala Lumpur.
PhytoScience is now a multi-million dollar company, or so they say. It started based on the integrated and advanced e-commerce platform and vision to penetrate into global markets. In just a short span of 18 months after its inception, PhytoScience's monthly sales have surged to RM40 million, making it one of the TOP MLM companies in Malaysia.
The founder, Tan Sri Dato' Sri Lai Teck Peng was a Malacca boy who ventured into the MLM industry by chance. He,together with his wife Puan Sri Ela Tan, later decided to establish their own company.
PhytoScience Product Line
Phyto Science, as mentioned above is a multi-level marketing (MLM) company in the health and wellness niche. Basically, their products are stem cell-based. They also offer weight loss products, moisturizers, sunscreen, perfume, chocolate drinks and other stuff like bag sealers and tumblers.
Key products that provide specific health benefits and the major ingredients are PhytoCellTec Malus Domestica (Apple stem cells) and PhytoCellTec Solar Vitis (Grape stem cells) enriched with the nutrient-rich acai berry and blueberry. These products are said to nourish the skin from inside out and firm deep within, giving one significant result, rejuvenating and activating body cells to raise skin energy and vitality.
Here is a list of PhytoScience products
Crystal Cell (The Origin of Stem Cells) - A new product, as said, is tested vigorously for its potency and purity to produce a balanced formula. Phytoene & Phytofluene extracted from tomatoes has the unique ability to block harmful free radicals from UV rays. As a result, the skin will be supple and radiant while the body's health improves continuously.
Double Stemcell – One of the best products they have. It is a proprietary mix of stem cells extracts.
2 Slim – For weight loss which is a blend of best natural ingredients.
Snowphyll – Hemoglobin supplement mix of Snow Algae Pure and Mulberry Leaf Extract.
H2O Moisturizer – For skin treatment. It nourishes the cell and hydrates the skin.
Miracle Intense Essence – Maintain a cellular balance that gives your skin an ageless glow.
Shine Stem – An anti-aging product that is filled with Sun Acting ingredients.
Parfum Elixir – Kind of perfume oil with great benefits.
Double Snow Chocolate – Chocolate drink with calcium and vitamins.
Others- Any lock (bag Sealers) and Water Tumbler (650 ml water bottle)
Prices would range from $50-$100.
Does It Work?
PhytoScience is not Better Bureau Business (BBB) accredited. However, the products sold by the company are certified and recognized for their strict and precise quality control.
The company has also insured the products with Product Liability Insurance for USD1million. This goes to show Phyto Science's commitment to quality assurance.
PhytoScience products are quite popular and people like them. See some of the product reviews below:
How To Make Money With PhytoScience?
So basically, a PhytoScience Affiliate's commission would depend upon two factors:
How much a new recruit spends when he or she joins the program under you.
How much you paid for membership when you joined the program at the very beginning.
Here is the brief commission structure.
Silver and Silver Mix Affiliates
Recruit a Silver or Silver Mix and make = $30
Recruit a Gold or Gold Mix and Make = $88
Recruit a Mobile or Mobile Mix and Make = $176
Gold and Gold Mix Affiliates
Recruit a Silver or Silver Mix and make = $30
Recruit a Gold or Gold Mix and Make = $176
Recruit a Mobile or Mobile Mix and Make = $294
Mobile and Mobile Mix Affiliates
Recruit a Silver or Silver Mix and make = $30
Recruit a Gold or Gold Mix and Make = $176
Recruit a Mobile or Mobile Mix and Make = $588
Key in Bonus
Recruit a Silver = $3.65
Recruit a Gold = $22
Recruit a Mobile = $73
Phytoscience uses the binary compensation plan and just so you know, The Phyto Science compensation plan is not even stipulated on their company website. As such the following analysis has been put together from a Phyto Science affiliate marketing presentation, published on May 12, 2015. Note that affiliates are only paid 80% of all commissions earned, with 20% withheld into a "redemption points ' balance.
To sum up, you'll earn in this MLM opportunity through:
Recruitment Commissions
Key-In Recruitment Bonus- an additional recruitment-based commission paid to Mobile and Mobile Mix affiliates only.
Residual Commissions (binary and unilevel)
Matching Bonus (unilevel)- is determined by how many affiliates they've personally recruited
See more of their compensation plan in this video:
I can say it's not a scam and to what I've dug, it's somehow a legit business opportunity for the following reasons: firstly, it is said to be the number 1 MLM company in Malaysia. It has also been said that it had over 1 million memberships at the end of 2015.
Also, they make over $10 Million in sales every month, which is quite good for an MLM company. But then, it's quite too good to be true.
But then again, despite not being accredited with BBB, they have a Direct Sales License that proves their legitimacy.
To start making money with PhytoScience you begin by signing up as a member and choose and purchase from the following affiliate packages:
Silver – $116
Silver Mix – $128
Gold – $688
Gold Mix – $755
Mobile – $2290
Mobile Mix – $2512
The primary difference between these affiliate memberships is the products bundled with the packages and income potential through the PhytoScience compensation plan.
FYI: Your commission would depend upon the package you choose, the more expensive the package is, the better the commission.
Here Is My Top Recommendation to Start Highly Profitable Online Business from Comfort Of Your Home
PROS
Unique Products
Yes. PhytoScience sells health and wellness products reverse aging using stem cells extracted from a rare apple tree by Swiss scientists and that's something new and enticing! Something, buyers would probably try! As the company's slogan says that they are a trend maker, well they're probably making a buzz in the business scene. And that's quite a good thing!
CONS
Expensive
Though their products are unique, it is quite expensive. Products would range estimated from $50-$100. The idea of stem cell treatment is not for all since not all people could afford it. The MLM opportunity offered by PhytoScience is also not for all, some even coined it as a business for the elite. Though there is a physical product, investing in this business would first require your money to start, costing you from $116 and would even go as high to $2512.
Transparency Issues
They do have some transparency issues, especially when it comes to their compensation plan. They don't have any details about it on their landing page. With that, it'd be hard to be aware especially for those who are opting to join their business. And with regards to their business opportunity on their website, I hope they have placed a lot more details and facts- numbers or quantities to be specific. For me, there are just lacking important details.
High Risk
It's not to disdain opportunities like this but you need to keep in mind that companies running on an MLM platform could shut down anytime. There is no guarantee that they are going to stay for the years to come. Malaysia is not even known for regulatory intervention and since PhytoScience is Malaysia-based, the company could collapse before it shuts down.
And also, with this kind of business, people at the top of the pyramid tend to earn more. So if you're in the bottom, you'd probably double-time recruiting and building more downline.
Tired of Trading Your Precious Time for Money?
Here is a Blueprint to Owing Highly Profitable Online Business Without Any Experience REVEALED!
It is a business opportunity intended for those who have skills in sales and are consummate in the MLM world. It is also for those who are health and wellness enthusiasts. It is also for those who are hardworking and competitive since it places quite a focus on recruitment and for those who are quite financially well-off.
Though there is a physical product, investing in this business would first require your money to start, costing you from $116 and would even go as high to $2512.
Just like most MLM affiliate programs, being a member of Phyto Science will probably allow them access to the company's back office. They will as well receive tools and resources that will help them in their business. And they do have programs and training intended for members to empower them to succeed in their PhytoScience business.
Overall, I would not recommend you joining PhytoScience's MLM business opportunity. Yes, it is an established MLM company and it is not a SCAM for it's been running since 2012. The idea of stem-cell technology is even enticing and all the health claims are even too good to be true.

However, they have some transparency issues, for they don't even have details about their compensation plan on their website. And also, this opportunity is not for all since it's even coined as a business opportunity for the elite.

Though there is a physical product, investing in this business would first require your money to start, costing you from $116 and would even go as high to $2512. So if I were you, better skip this platform.
Want to make money without worrying about your inventory or recruiting?
Don't worry, I got the perfect alternative!
Sign up with my #1 recommended program now and enjoy the following benefits:
Free Business Websites
Free Training Resources
Free Coaching And Webinars
24/7 Customer Support
And Many More!
Thank you for spending time reading my PhytoScience review! If you have any questions, comments or a personal testimony to share, please feel free to do so in the comment box below.
We Constantly Review Programs in "Make Money Online" Niche,
So That You Don't Have to Waste Countless Hours
Want To See Our
TOP RECOMMENDATION?