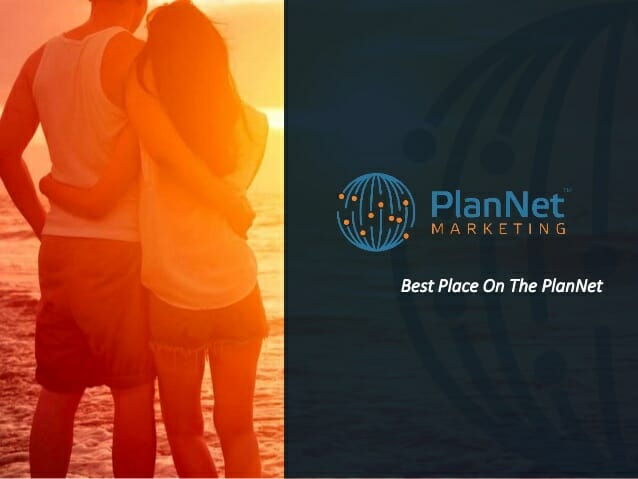 Welcome to my PlanNet Marketing Review!
All over the business world, business opportunities are sprouting from different niches. Now, we will be discussing this travel MLM, PlanNet Marketing. We know that most people enjoy traveling but with today's COVID-19 crisis, that almost all of the nations in the world are having a lock-down, would it be a good decision to buy into this MLM opportunity?
PlanNet Marketing Review Summary
---
Name: PlanNet Marketing
Website: www.plannetmarketing.com
Founders: Donald Bradley and Andy Cauthen
Product Type: Multi-Level Marketing
Price: $19.95 Monthly Fee + $179.95 ITA One-Time fee + $39.95 For The Admin Fee
Quick Summary: PlanNet Marketing is a multi-level marketing (MLM) Company that offers this so-called "InteleTravel home-based Independent Travel Agency" (ITA) business to those who would join into their affiliate program and they refer to them as a PlanNet Marketing Rep.
They then sell this ITA business and earn commissions. It may seem a legit MLM opportunity. However, their income disclosure statement states that a lot of reps aren't earning enough money.
Overall Rating: 3/10
Recommended: No
Nevertheless, we will give you a thorough discussion with this company, its processes, and other details to fulfill the purpose of this review. Is PlanNet marketing a scam? Is it a legitimate company? Would it be beneficial or would it be a burden? That and more in this PlanNet Marketing Review!
What Is PlanNet Marketing About?
PlanNet Marketing is an MLM company in the travel niche. It is based in Atlanta, Georgia USA.
It was founded in 2015 by Donald Bradley, who is the current Chairman along with Andy Cauthen who is the current CEO and President.
Also part of the corporate leadership is Leann Troeckler who is the COO of PlanNet Marketing.
Both Bradley and Cauthen are both experienced entrepreneurs and are both adept in the MLM world. Bradley has over 20 years of experience in marketing, sales, and product distribution. He's been recognized as one of the most successful marketers and has been also top-ranked in the MLM industry.
Before PlanNet Marketing, Bradley was the top-earner and the Vice President of Marketing of another MLM company, Paycation (same niche as PlanNet Marketing). While Cauthen's experience was in 2004, where he joined YTB International and was designated as President and COO after 2 years.
In 2012, he was reappointed as President and CEO of YTB (same niche as PlanNet Marketing).
PlanNet Marketing Product Line
Being an MLM company in the travel niche, PlanNet Marketing offers different services for booking and traveling through a third-party company (InteleTravel). However, their main agenda is to sell the ITA business or the "InteleTravel home-based Independent Travel Agency" business to potential affiliates.
PlanNet Marketing doesn't appear to have any quotas or minimum requirements to join and maintain membership. The company also claims that you can have this as a part-time or full-time job.
PlanNet Marketing has a business partnership with another MLM company, InteleTravel and uses this company's portal. As mentioned above, they have a third-party partnership. So, this InteleTravel is also a travel-based MLM that operates in the USA.
InteleTravel packages are related to travel deals, flights, hotel bookings, and cruises.
So basically, PlanNet Marketing does not have actual travel products but you could avail of these services through their partnered MLM, InteleTravel.
Does it work?
Their platform does appear to work as purposed and can somehow give an income opportunity to people. They have a record with the Better Bureau Business (BBB) accredited since 2019 and they do hold an A+ rating that depicts their legitimacy and that people are satisfied with what they can give.
How To Make Money With PlanNet Marketing?
As an MLM, they offer an affiliate program and call their members as a PlanNet Marketing Rep. As a PlanNet Marketing Rep, you're given access to their booking platform in the form of a custom website where your customers can book tickets and accommodations.
When your customers book through your portal, you earn a commission. And as the main intention of their business, you'll have to recruit others as well to join and purchase their ITA.
PlanNet Marketing offers income opportunities through selling the InteleTravel home-based Independent Travel Agency ("ITA") business and earn a direct sales commission.
You can also make money by building a PlanNet Rep organization. This allows you to earn override commission and other bonuses.
Here's a quick outline of their compensation plan.
Direct Sales Commission to the Selling Rep - Your base commission for selling travel-related products through ITA averages at 70-80%.
Direct Sales 50% Match to the Sponsor -You earn $50 for every time someone joins ITA through you. If your recruit signs up as another member, you earn $25, which is the 50% matching bonus.
Gold Builder Bonus - You also earn bonuses every time you get promoted. As you make it to the rank called Gold Builder, you enjoy a $10 bonus for every ITA sale that you make in your downline and as long as there are other Gold Builders beneath you.
Monthly Matrix Payout to Selling Rep - You get this bonus paid out per month amounting to $4 based on the monthly membership fees that your recruits and everyone have to pay to stay active. This bonus is 9 levels deep and you earn these bonuses from people you recruit in level 1, and from their recruits (level 2), and their recruits' recruits (level 3) and so on.
Director Bonuses - Making money through their program is based solely on your rank. The higher your rank is, the more you'll earn money. Moving up through the ranks provides you with a lot of bonuses and benefits.
Here are the Ranks in PlanNet Marketing:
Rep
Gold Builder
Director – One Star
Director – Two Stars
Director – Three Stars
Director – Four Stars
The bread and butter of this opportunity are more on your ranking. But the basis of your promotion is on how good you are in recruitment and building your own team of Reps.
See more about their compensation plan in the video below
Is PlanNet Marketing A Scam?
No. PlanNet Marketing is not a scam. They are even in business for 5 years. They also provide a 30-day money-back guarantee. They are also BBB accredited and are rated A+. However, we still not recommending you this MLM opportunity for a couple of reasons, see in the Pros and Cons corner below.
To start with their affiliate program, you'll have to pay $19.95 monthly (as a rep). And if you want to gain bigger money and commissions, you'll have to purchase an ITA and pay the fee of $179.95 plus the administration fee of $39.95.
Here Is My Top Recommendation to Start Highly Profitable Online Business from Comfort Of Your Home
PROS
Legit MLM Company
Maybe one thing that's good about them is that they are A+ BBB accredited company. It only means that the business is legit.
Also, they offer a 30-Day Money-Back Guarantee Policy so probably, they are confident with the product and service they offer.
CONS
No Actual Travel Products
As mentioned above, PlanNet Marketing does not have actual travel products. You could only avail of these services through their partnered MLM, InteleTravel.
This can get confusing for others because you don't know if you're making money from PlanNet Marketing or from InteleTravel which is also an MLM opportunity. And why do they have to have products from another company? These premises made me quite suspicious of their opportunity and got me thinking... "why would anyone join PlanNet Marketing, when they can directly join InteleTravel?"
Low Income Potential
For those looking for a full-time job, this could not give much of a living. Their income disclosure statement states that a lot of members aren't earning enough money. We mean, a hundred dollars a year? That's not a lot, is it? Your profit would really not outweigh what you've invested monetarily.
With such records, how sure are you that the money you would invest in this business will return to you big?
Travelling Is Not A Good Idea Right Now
In the midst of a pandemic, this is not a great time to market a travel MLM, since most people are confined to their homes and in quarantine. So, it would be a challenge to get people to join in this opportunity.
High Maintenance
This is in terms of monetary cost because it will be a challenge and it's expensive to maintain and join this MLM opportunity. Take into consideration all the fees you'll have to pay monthly and with the fact that you'll most likely not be able to equal your investment with your profit.
Typical MLM
Just like most MLMs, PlanNet Marketing is pretty much hyped with its recruitment bandwagon. It's not that we put down MLM opportunities, it's just that sales on its own are already a pressure, you'll also have to recruit and recruit which is also quite of an inconvenience especially for people who are not used to it. But on this platform, you'll be compelled to recruit more people to make more money.
Tired of Wasting Time on Low Quality Programs?
I'm so grateful that I was able to find THIS PROGRAM which helped me to finally start making money online!
It is intended for those who are adept in the MLM world. It is also for those who are good at recruitment and selling travel packages.
Being an affiliate in PlanNet Marketing, you will be given a replicated website that gives you access to business tools, materials, and resources you'll need in your business.
PlanNet Marketing is not a SCAM. It is a well-established travel MLM. However, I'm still not recommending you to this opportunity, taking into consideration that the situation currently is not favorable for travel worldwide because of a pandemic, so it would be most likely that people won't purchase such travel services.
Being an MLM, one of the reasons I would not recommend you to this is that you have to recruit and recruit. And lastly, its income potential is low- as to what is stated in their income disclosure statement, members are not earning enough. So how sure are you that you will succeed in this opportunity? If we were you, better skip this platform!
MLMs may entice you with promising benefits and outcomes but only a few of them can really guarantee you with such. The truth of the matter is that it would really be a challenge and a risk. It would even cost you financially and as well physically.
Want an online business without big investment and even ensure a lucrative income?
If yes, you can join my #1 recommended program:
One-on-one coaching
Comprehensive guide
The best business tools and support you need
Webinars and training resources
And many more!
We hope my PlanNet Marketing has enlightened you. We'd as well appreciate your comments and suggestions so feel free to place it below.
Thank you!
We Constantly Review Programs in "Make Money Online" Niche,
So That You Don't Have to Waste Countless Hours
Want To See Our
TOP RECOMMENDATION?