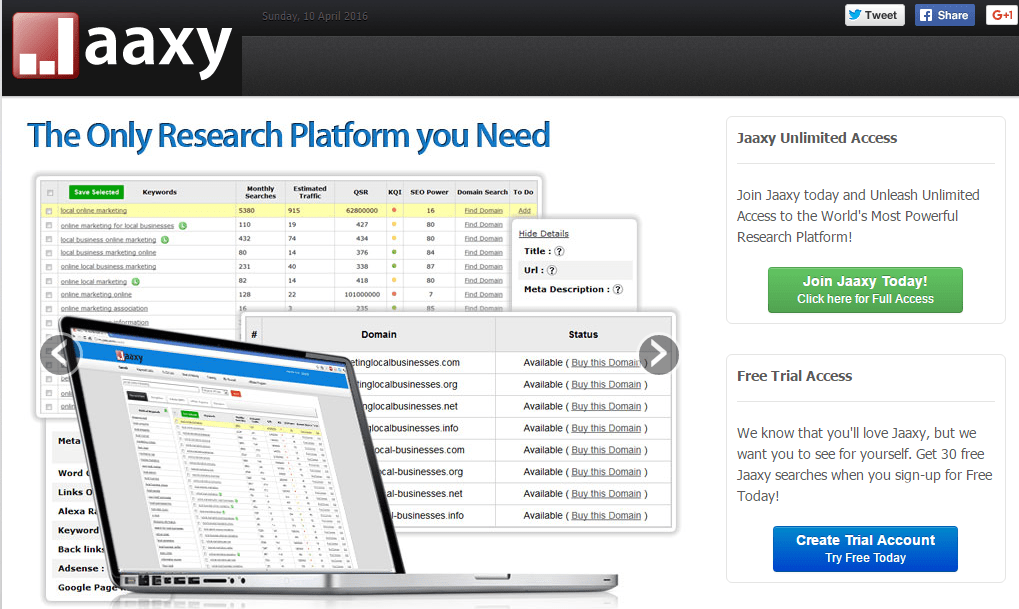 When you write a content for your posts it is very important to understand what people are searching for online and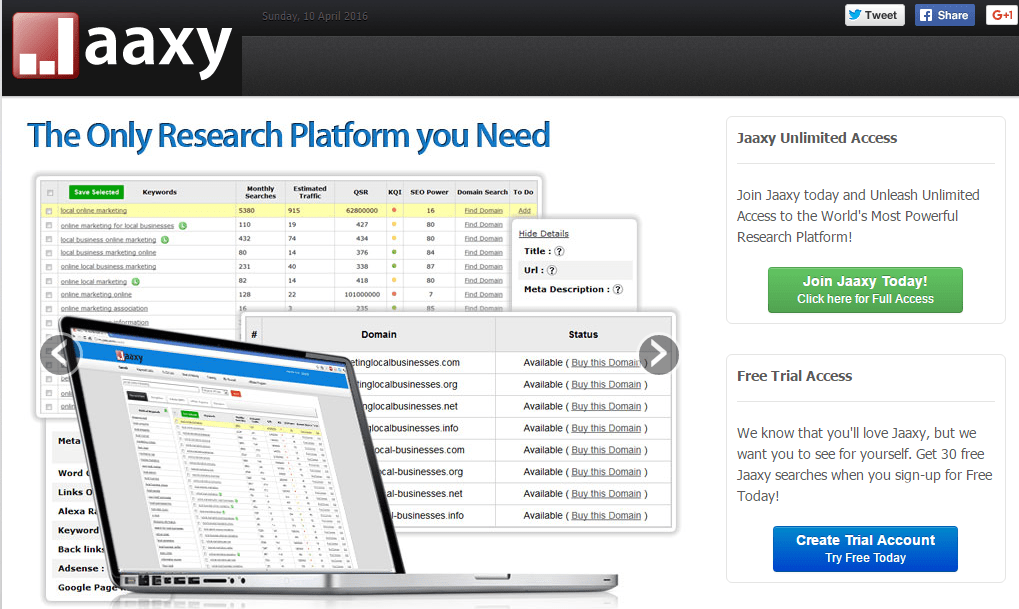 what are some of the most popular keywords are being keyed in to the search engine. Targeting keywords in your posts helps directly SEO optimization which essentially leads to top rankings in Google and gets you Free traffic.
Many people do not understand the power of keywords and simply write good content which doesn't earn top spots in Google rankings. Another problem people have is which keywords to target and how to address competition especially when you have brand new website.
Here is the Solution
---
In order to research keywords and analyze their popularity you would need to use a keyword research tool. There are many keyword research tools online but the one that really stands out is Jaaxy.
Jaaxy is one of the top keyword research tools. First thing comes in mind when describing Jaaxy is – simplicity and accuracy. Jaaxy is your guide on which keywords to use in your blogs and it's also a good tool to always monitor how your website ranks for any given keyword.
How Does Jaaxy Work?
---
When you run a full analysis on any keyword Jaaxy will show you all the details:
Average monthly searches
How much traffic you will get if you are on the 1st page of Google
How many competing sites targeting same keywords
What SEO score Jaaxy gives – is it worth using this keyword or not
All other relevant popular keywords
What domains are available in case you want to register a website
To give you a better example I will show you the post I wrote for Uber and Lyft. The keyword I targeted was Uber vs Lyft. Here is what Jaaxy showed:

There are 2 most important elements you should focus on:
Avg – Average traffic per month in search engine. The rule of thumb is:
The higher the number the better
Minimum 50 searches not less
QSR – Quoted Search Results. This shows you how many competing websites there are. The rule of thumb in this case is:
300 or less is good. 200 or less is most ideal
Other tabs are less significant but I will cover them here:
Traffic – How many visits per month you will get when your website will be on the first page of Search Engine like Google
KQI – Key Quality Index
RED – Not worth it
YELLOW – Medium worth
GREEN – Great worth
SEO – A score based on traffic and competition. The higher the number the more likely you will rank for this keyword on the 1st page
Based on this you can see if I use keyword: Uber vs Lyft – there are too many competing sites. However if I use keyword: driving uber vs lyft – there are on average 157 searches per month, however only 1 competing site.
This what you should be targeting to rank your newly built website in search engines. Don't immediately try to pick keywords with high competition, it will take very long time for organic searches to move your website to the top.
Here is a Video You Want to Watch About Jaaxy
Keywords Position in Site Rank
---
Jaaxy gives you an option to always monitor where does your website stand in Google for any particular keyword. You can run a search on various keywords and see if your position in search engine improved or not.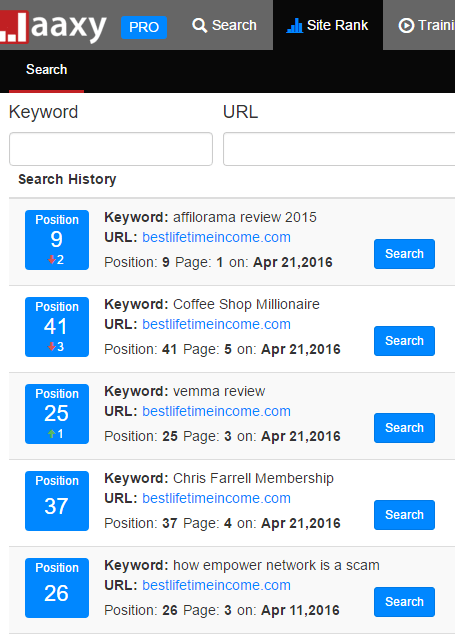 As you can see Jaaxy is a very handy tool which is crucial to have when you want to write powerful content which converts and helps you gain organic traffic. Not only you get more ideas as to what people are searching online for but also how to position yourself against all other competing sites.
Quick tip: Keep on writing and updating your content to always make it better and better. Your website should be always up to date in order to build credibility in the search engines. You should also engage with an audience on your website and use social media for interaction. You can read more on: How to Earn Top Ranking in Google
Jaaxy is Free to Start
---
Jaaxy comes with a FREE account which gives you 30 Free searches to really see it in action. You will absolutely fall in love with it as this is what you need to write strong powerful articles. Don't get me wrong you simply can't be successful without knowing what people are searching for online. Jaaxy is your eyes and ears to tell you where the traffic is.
The next plan is Pro which has unlimited searches. I currently use this plan and it works very well for me. There is also Enterprise level for more experienced professional bloggers who need to perform concurrent searches and need even deeper analysis of keywords.
You can click on the image below to start your Free account and see how it really works:
If you have any experience with Jaaxy or have any comments please leave them bellow: