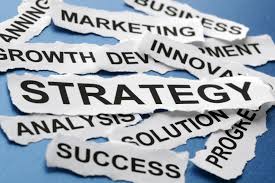 Most of us have tried selling something online through popular platforms like eBay or Amazon. As you may have noticed, the whole process is very straight forward from posting your items online to shipping them to buyers and transferring money to your bank account.
Especially these days it's very popular to buy something from China on Alibaba.com or Aliexpress.com and re-sell it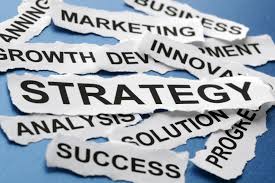 on Ebay, Amazon or new mobile apps, like Poshmark.
Just to give an example, you can buy cell phone cases for 70 cents a piece and re-sell them on Ebay at $6.00 a piece and even offer free shipping. After shipping cost and all Ebay/Pay Pal fees you will still make $3.00. If you do the math that is approximately 400% profit. Sounds like very profitable way to do this.
You can easily find close to 10 different platforms online and sell cell phone cases. You can even build your own website to help drive traffic from other selling platforms to your own site. This will help you build online store and hopefully when your website matures you will be able to have somewhat consistent traffic.
I know people who resell not just cell phone cases but many other things on eBay and they make money, but here is the problem –  You always have to work on your sales numbers every single month to make a stable income.
There are thousands of people just like you who can do the same thing and keep on offering lower prices, therefore it is very hard to be consistent with your earnings. Most Ebay sellers diversify their products and try to buy items even cheaper in china at wholesale prices, but the truth is it will always keep you in real tension to make sure your items are selling and you always stay competitive.
So let's take a look at some pros and cons of becoming a seller online:
Pros:
Easy to start, no real setup is required
No need to build a website
Ebay, Amazon etc.. already have traffic
No website is required to start selling online
No special skills are required to sell online
Cons:
Pressure of selling to meet monthly goals
Strong competiition since anyone can do this
Logistics: – packaging, shipping, driving to post office etc..
Processing returns, providing constant customer service
Non-Stop operational work to keep your business going
Let's say you tried selling on Ebay and found it very hectic to make a living out of it and you want something that has less pressure and feels more rewarding.
How about a subscription model where you earn money when your customers make monthly recurring payments. Wouldn't that be great if you only needed about 1000 customers to reach your desired monthly income.
This totally feels like something you would be excited about. But to make it even better we will look in to affiliate marketing when you don't really have initial capital to start.
As a great example I will use Wealthy Affiliate as an affiliate program. Here is what you would need to do:
Build a WordPress site with easy to follow steps. This only takes a few minutes
Develop good readable content for your visitors which compares Wealthy Affiliate to other online programs
Make your website search engine friendly and active on social networks
Drive traffic to your website and earn commission
When someone joins, you earn 48% of recurring commission. For example someone signs up for a monthly subscription of $47.00 – you get to keep $22.50 every single month as long as that subscription is active. The benefit is that you can set your goal to hit 1000 subscribers in order to make $22,500 a month. Also, keep in mind subscription based sales are much longer lived and accumulative versus flat sales on Ebay which focus on attracting many new buyers.
Subscription based model keeps you more relaxed and helps you really focus on the growth of your business. And with a company like Wealthy Affiliate you don't need to build your business from ground up since they have already thought out of every single step. All you need to do is put hard work in developing your content and properly marketing it.
To learn more about subscription model, you can watch the video below:
Now, let's take a look at pros and cons of subscription based business model:
Pros:
Less sales pressure since earnings are recurring
Much more rewarding in the long run
Business still runs even if you are taking vacation
More ways to address competition
Ownership of your own authority website
Cons:
Takes more time to setup and start seeing results
Requires writing skills to be able to develop content
There is a learning curve in order to build healthy business
Both approaches have cons and pros and which one to chose depends also on your personality. Some people are seeking for immediate gratification and are more comfortable when they constantly sell online. They like this drive to see results immediately.
However many people including me find it very hectic and feel pressured when they have to sell all the time in order to meet monthly goals. This is where subscription based approach makes your life easier and more rewarding.
Let me know what you think about this I would love to read your comments.
Thank you!
We Constantly Review Programs in "Make Money Online" Niche,
So That You Don't Have to Waste Countless Hours
Want To See Our
TOP RECOMMENDATION?