Name: Inbox Blueprint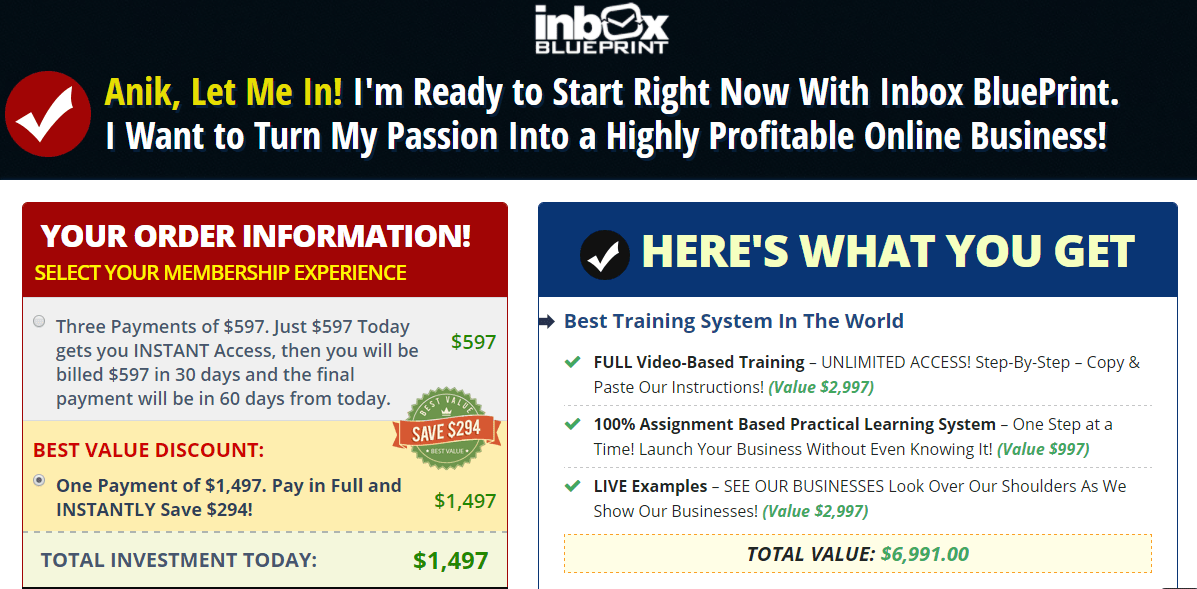 Website: http://inboxblueprint.com
Price: $1,497
Founders: Anik Singal
Rating: 7/10
Who Is it For: Anyone
Summary: Inbox Blueprint is one of the most comprehensive courses designed by Anik Singal on Email Marketing. Anik says every email that you collect is worth $1, so if you learn how to collect 5,000 emails you pretty much made $5k.  Find out if this product really lives up to the promise.
Want to know how I make $4 figure monthly income?

What is Inbox Blueprint About?
Inbox Blueprint is a product created by Anik Singal. So, what is Inbox Blueprint 2.0? It is a system that teaches you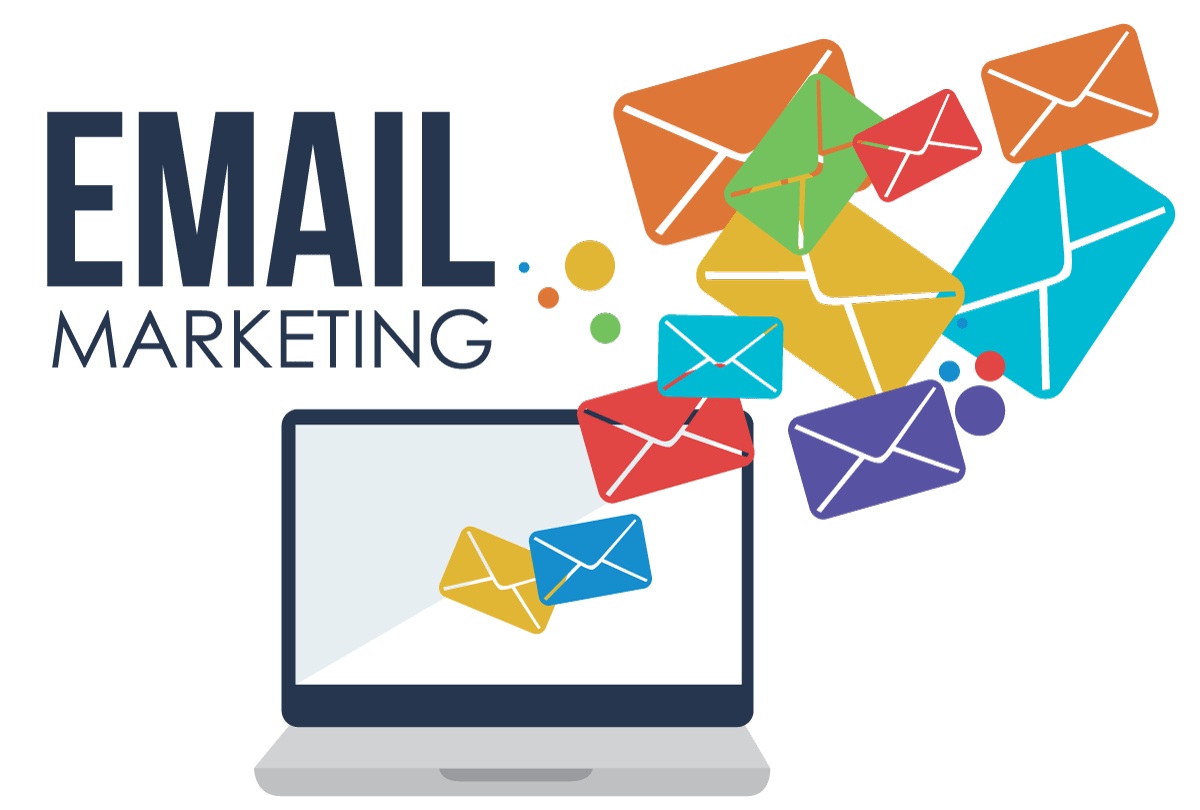 how to create an online business using Email Marketing. Through Inbox Blueprint, you market to select niches by referring your email list to services or products that they may be interested in.
Anik gives an example in his program that every email address you collect will potentially convert in to $1. So if you collect 5,000 emails – this will make you $5,000. Anik also claims that if you didn't make $5,000 within your first 60 days – he gets personal with you, another words he will be reviewing what you are doing wrong.
A big part of this review will focus on the training program. You will see how much is offered in Inbox Blueprint 2.0 and if you can really trust this product.
What is new for Inbox Blueprint 2.0
First and most important is the price increase from $241 to $1,497. Yes that sounds like a big increase
No more up-sells within the program keeping only one price of $1,497
More value in the program. More enhanced training
Is Inbox Blueprint Legit? What are the Negatives?
With different Inbox Blueprint complaints floating around on the web, you might be wondering if the program is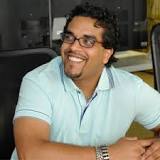 actually legitimate, or if Anik Singal is scamming you.
When you search the web you won't really find Inbox Blueprint Negative Reviews because this product has the actual value behind it which is a full course on Email marketing. So this product is definitely not a scam. 
The biggest thing with Anik Singal, is that he habitually releases a new product or program every few months claiming that it is the best. What that really means is that you are getting dated information when you purchase one of the old programs that he has featured before. This doesn't mean that his products are not legitimate, it's just when you see a new product come out you will be willing to get the most updated course.
And considering the fact that his programs are not cheap it doesn't feel good to pay a premium price and realize soon enough that a new product is around the corner for another premium price tag. That is really the only negative I found reviewing this product.
I personally liked another program called Wealthy Affiliate. It is simply more complete, way cheaper and offers a lot more than just Email marketing. The reality is that Email marketing is just one element of online marketing. You can't ignore SEO. SEO is a free traffic that you want to have and get free sales.
How Much is Inbox Blueprint
Inbox Blueprint will cost you $1,497, if you pay for it all upfront. There is also an option to pay 3 monthly installments of $597, which means the program will end up costing $1,791. This can be a significant investment. Anik also includes a ton of bonuses with his product to make it look like you are getting products worth of $30K. 
Other costs include purchasing domain and hosting. This can cost you anywhere from $10 to $50 a year. If you're serious about using email marketing to generate income, you will also want to get an autoresponder, which can cost an additional $20 to $100 although Anik will show you how to use a Free one.
And when you are ready to advertise in order to get your leads there are many free ways to do it however more effective ones are paid ads through various campaigns like PPC and Facebook. Get ready to spend a lot more money there as well. 
Pros / Cons
Pros:
The information in the training videos is easy to follow

You can learn some tips and techniques if you're new to email marketing

There is a guarantee that you will make money after 60 days

Course is legitimate and Scam-Free
Cons:
The price is on the higher side, especially for newbies

May not be suitable for beginners

Can get much more expensive due to various advertising costs
No Free Trial
Anik Singal put up pretty good course combining many things which were part of up-sells before in the earlier version of Inbox Blueprint. His method of using email marking to build your business does work, especially due to the fact that he actually teaches you which niches to focus on. You don't want to promote just about any niche – you want to focus on popular high margin niches like: weight loss which are much easier to target and make a ton of money from. 
The best part of Email Marking is that you own your email list. Nobody can take it away from you. If you learn all the methods taught by Inbox Blueprint on how to promote to your list and how to build new ones – you can build pretty sustainable income.
Based on what I learned and what is taught in Wealthy Affiliate it's much easier to implement Email Marketing when you already have your website generating revenue from SEO and Social Media (Free traffic sources) and you have knowledge and experience in writing content and creating ads.
Email marketing requires constant advertising to get email addresses in order to build your list. And imagine that you have to constantly build your email list and spend money to do so. It's a working business model, however without SEO it's just one element of online marketing. When you have a website generating traffic from SEO your costs to build an email list are minimized and you get quality leads that will convert much higher.

 Who Is It For
Inbox Blueprint 2.0 is a product that is designed for and marketed to beginners that have never made a dollar through internet marketing. It promises a great reward for little effort, which experienced internet marketers will see right through. There is some information that can be gleaned from Inbox Blueprint 2.0, but the techniques are generally basic and those with more experience will already know them. There is no real secret in Email Marking and in fact you can even learn it for Free. 
I personally think Inbox Blueprint 2.0 is for people who already have some experience with Internet Marketing and want to learn how to implement Email Marking for their business. For that matter it's a great course if you have $1,497 to spend. Even though it's a great course imagine spending a hefty fee on this program plus all the expenses on advertising. It will simply be overwhelming especially when you are just starting out in online domain.
Training Tools
Inbox Blueprint 2 offers superior training with lots of bonuses. It is a lot to cover, so I will only mention the basis for the training:
Step 1. Addiction Meter
Here you will learn how to select the right niche for your business. Here is what's covered:
How to choose a niche
Which niches will make you money
Research niches on Clickbank, YouTube, Amazon and other places
Finalize on your niche for Email Marketing
Activate Launch Pad (optional)
Step 2 – The Bait
Once you decided on your niche – you will then learn on how to create your Opt-In page which is crucial for collecting email addresses. This is what you will learn:
What is an Opt-In Page and how to design it
What language to use on your Opt-in Page
What type of data to collect
How to offer Free PDF gift or any type of gift to invite to Opt-In
Practice creating Opt-In pages
Step 3 – The TYP (Thank You Page) Method
Learn how to create TYP page, best way to design it
If you have Launch Pad how to create it
Best method to deliver Free gift
Practice creating TYP page
Activate your TYP page
Step 4 – Email Machine Overview
Introduction to Autoresponders
How to get one for Free
Automated Messages vs Broadcasting
Introduction to Click tracker
Setup your Click Tracker and Autoresponder
Step 5 – Emails and List Relationship
How to write powerful Emails and Best way to send them
3 Important rules of Email Marketing
Email Lifeline – Limit on how many products to promote per month
Email Subject Line – important part of email
Content Emails – How to promote products through good content
Testing your emails before sending
Setting up Autoresponder
Setup automated messages if you have Launchpad
Step 6 – Payday Secrets
This is a great module that teaches you how by building good relationships with your email list you can increase making money.
Tactics on how to increase your earnings
Promoting product launches
Using webinars to sell different products
Using Affiliate programs to make money
Creating bonuses for your promotions
Create your own product and promote it
Step 7 – Easy Traffic
All about traffic. The most vital part of any business. Here you learn various Free and Paid ways to create traffic to your landing pages
Everything About Traffic
How to use guest blogging
How to participate in forums
How to create solo ads
How to use PPC
How to use Facebook Ads
Step 8 – Unlimited Success
This modules covers everything that will lead you to success. Here is what included:
What metrics to focus on
How to improve conversions
What action to take when nothing seem to work
Besides all the main training modules there are many bonuses included with Inbox Blueprint 2.0. Here are some to mention:  Full list can be found at: http://inboxblueprint.com/yes/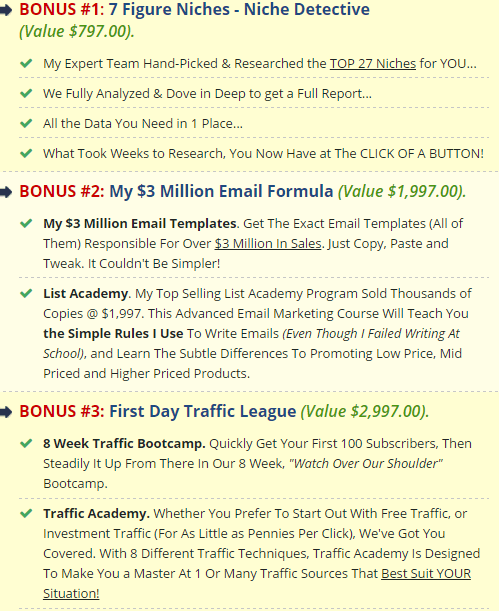 Final Opinion / Verdict
Simply put, Inbox Blueprint 2.0 is a great program that is designed specially for Email marketing. Anik Singal is a strong believer that Email Marketing is a way to go in terms of building your solid business. The main reason is because you own your Email lists and you can always promote to them. 
I recommend this course to anyone who wants to get in to Email Marketing and learn everything about it. I will be hesitant to recommend this course to the beginners for these 2 reasons:
Reason 1.  Starting cost is a little too high $1497, although it's not a recurring cost and this course has a great value. But in case if you realized you don't want to continue with Email Marketing – you already spent your money. Plus all the additional costs needed for advertising purposes. It can get super expensive. Building an email list is not Free.
If you want to start your business from the ground – here is the best course I recommend to anyone – whether you are a beginner or already have experience in online marketing. You can create a Free account and get started working on your website immediately.
Reason 2. You are only learning Email Marketing and touch a little on social media, PPC and some SEO. Many online marketers including myself think that Email Marketing is a great add-on to already established business with great source of traffic. You can learn Email Marketing for Free and don't have to spend $$$ to learn how to write effective emails, setup an autoresponder and gain trust with your email lists… But nevertheless Inbox Blueprint 2.0 is a great course for the money on Email Marketing and I really enjoyed learning about this program.
Here is the comparison chart on how Inbox Blueprint 2.0 stacks up against Wealthy Affiliate:
Let me know below in the comments section if you have any thoughts on Inbox Blueprint 2.0 to share: