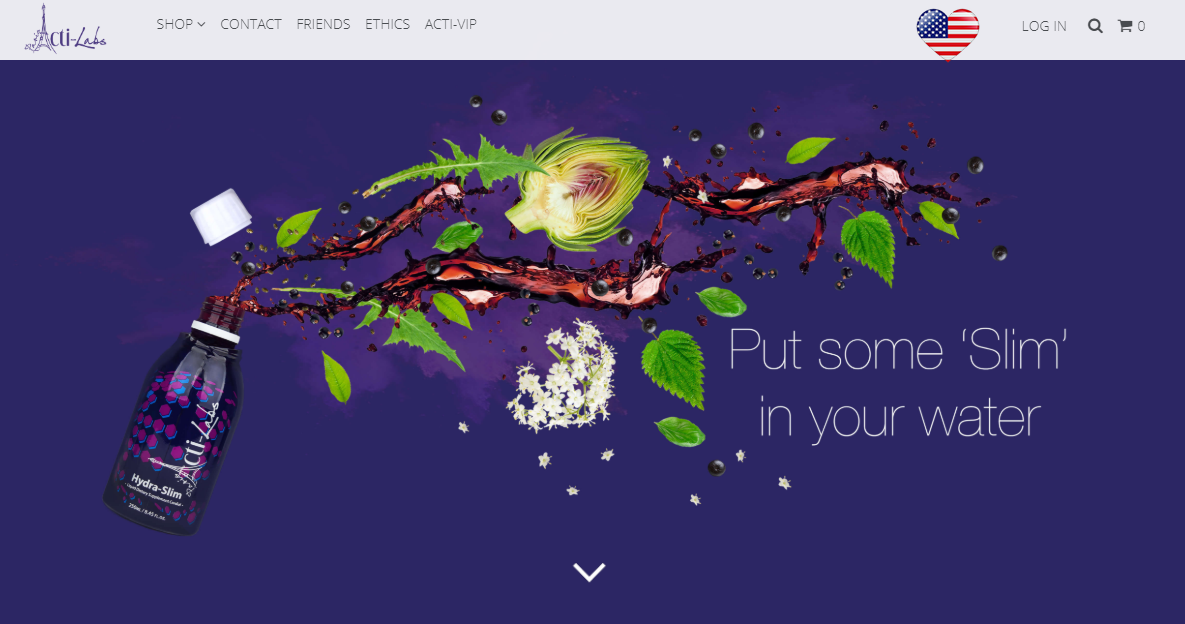 Welcome to My Acti Labs Review!
For most people, "skincare is life" that's why it's not surprising to see individuals, both men and women, splurging on these essentials. I can't blame them though because looking good is feeling good.
That being said, having a skincare business is a good idea but it takes a lot of money to start and promote your own line. One of the feasible ways, however, is to join a skincare brand and become their ambassador/distributor.
Acti Labs Review Summary
---
Name: Acti Labs
Website: actilabs.com
Founders: John and Yelena Miller
Product Type: Multi-Level Marketing (MLM)
Price: Starting From $15
Quick Summary: Acti Labs is a French MLM company that promotes skincare essentials and cosmetics. Aside from selling their products, such as the Acti Labs Hydra Slim, they also offer a business opportunity for those who are interested.
But like usual multi-level marketing organizations, their main goal is to grow the number of their distributors -- or ambassadors as they call it, thus you need to recruit more people to join the group.
Overall Rating: 5/10
Recommended: No
In this review, we'll discuss Acti Labs, a French brand that focuses on promoting skincare essentials and cosmetics, and the opportunity it offers.
Can you make money with this brand? Is Acti Labs a scam? Is this pure MLM or another pyramid scheme in disguise?
Acti Labs is a multi-level marketing company that was founded in France by John and Yelena Miller. It started in 2011 and it promotes skincare essentials, weight loss products, haircare, and cosmetics.
Starting as a new brand, they've managed to create a number of products in just a short span plus, they've successfully made a hype when they released their flagship product, Acti Labs Hydra Slim. They are also known for producing mineral-based, paraben-free, and all-natural cosmetics.
All their products are still developed and produced in France but it is widely available in the USA, UK, and Canada.
Acti Labs Product Line
As mentioned, Acti Labs produces and markets beauty essentials that are aimed not only for female but male, too. It's cruelty-free, meaning they don't test on animals. It is all-natural; however, it is not vegan-friendly and gluten-free, although they claim that most of their products are free from gluten.
Their product line includes skincare essentials, such as lotion and cleansing milk, body care, such as toothpaste, mouthwash, and deodorant, slimming and weight loss products, such as teas and shakes.
How To Make Money With Acti Labs?
Like usual MLM companies, Acti Labs offer various ways to earn cash. The first one is through personal sales; you'll get up to 20% commission for having less than $500 worth of sales; 25% commission for less than $1,000 worth of sales; 30% commission for sales worth more than $1,000.
The ambassador (distributor) can also get $20 in Acti-Cash when they make at least $200 sale from the 1st up to the 14th day of the month. "Acti-cash" can be used when you want to purchase additional products from the brand.
Then, of course, there's a 3% to 10% commission you can get when your team creates a sale. This depends on your level; the higher your rank is, the bigger the commission you can get.
To understand their compensation plan further, you can watch the video below:
I can't say that Acti Labs is a scam. It's been in the industry for almost 10 years and most of the feedback they get from their customers are positive. On top of this, it is accredited by the Better Business Bureau (BBB) and has received an A+ rating.
But of course, like other legit money-making opportunities, there are complaints that aspiring distributors should take note of.
First is the sales quota. Although some of their ambassadors claim that there is no sales quota to make, the company will persuade you to reach a certain amount of sales so you can earn more commissions or incentives.
Second is the need to recruit people to earn more commissions. This is a norm for MLM companies and if you're not familiar with how it works, you might think of it as a pyramid scheme. If you don't know the difference between a multi-level marketing company and a pyramid, here's a quick explanation.
An MLM is a legit business model. It has tangible products to offer and it will only compensate you for the sales that your downline makes. A pyramid scheme, on the other hand, has no real products to promote. It will give you a commission for every successful referral you give. That being said, there's no assurance that a pyramid scheme will last as it has no other source of income other than recruiting members.
Nonetheless, joining an MLM or network marketing is daunting. You should divide your attention on a lot of things -- selling products, recruiting people, and training your downline just to earn a commission. Also, since most people have a hard time to distinguish it from a scam, inviting new members is challenging.
Don't worry, I have a better alternative! Join my top recommended platform for free and have all the things you need to get started. From training to 24/7 chat support, this program has it all covered.
At the time of this writing, you need to pay $15 to become an Acti Labs ambassador. You also need to pay for the shipping costs, starting from $4.45 depending on the weight of your purchases. However, if it's over $175, the shipping cost is free.
The good news is that unlike other MLM companies, you are not required to purchase starter kits. There's also no monthly fees and no auto-ship.
Here Is My Top Recommendation to Start Highly Profitable Online Business from Comfort Of Your Home
PROS
Low Upfront Cost
Compared to other MLM companies that have $100 worth of membership fee, Acti Labs is cheaper. You're not also required to reach a sales quota or purchase a specific amount every month to keep your membership active.
A+ Rating On BBB
Most MLM companies that I've reviewed were not accredited by the Better Business Bureau while some received an "F" rating because of too many complaints. With Acti Labs, you're almost guaranteed that this company is less likely to scam you because it's not only accredited, it also received an A+ rating from BBB.
No Bold Claims
Many MLM companies will show off flashy things and massive income claims to make you think that making money with them is easy but that's not the case with Acti Labs. On their website, you will not see any of these.
CONS
Low Income Potential
For one, you'll be selling luxury products, therefore the prices of each essential are steep. Unless you're an experienced marketer, promoting these products to the market can be a challenge. Second, you need to recruit new members to earn more commissions. Again, if you're new to this, convincing people to join such a program is difficult.
Meeting Sales Quota
While it's not necessary to keep your account active, you need to reach a certain amount of personal and team sales to receive commissions and incentives -- and this still depends on your rank.
I know this sounds very stressful so if I were you, I'd skip this offer and go for a legit alternative instead. An opportunity that won't force you to bombard your loved ones with calls just to force them to join. An opportunity that won't ask you any fee just to become a member. And an opportunity that would give you the freedom to promote any products you want, rather than get stuck with cosmetics and weight loss essentials.
Excited? I know you are! Click this link to know more about what I offer.
Tired of Trading Your Precious Time for Money?
Here is a Blueprint to Owing Highly Profitable Online Business Without Any Experience REVEALED!
Acti Labs is good for two people: beauty enthusiasts and experienced marketer.
If you're passionate about skincare, weight loss, and beauty, you might consider this opportunity. But of course, you have to believe in their products as well so you can market it effectively.
It's also good for those who have been a network marketer for some time. This will make it easier for you to grow your business. If you're a newbie, it might take a while for you to see results so it's best to choose other legit money-making programs instead.
Acti Labs is a legit MLM company that you can consider if you're a seasoned network marketer or a skincare enthusiast. They have a wide array of products that you can promote and it won't cost a lot to get started.
Unlike other MLM companies, you are not pressured to purchase a specific amount just to keep your account active. In addition, the membership fee is surprisingly cheaper. But then again, earning from this kind of business is challenging as you need to be a very good marketer. Otherwise, you won't be able to get your investment back in the soonest possible time.
I know how frustrating and exhausting it is to join MLM companies, trust me! I've seen a lot of it and other programs claiming to help you make money but sadly, those are just claims.
If you really want to make money -- or even score a passive source of income -- I suggest you sign up with my Number 1 Recommendation and enjoy the following benefits:
Training resources
One-on-one coaching
Webinars to help you start your business online
Comprehensive guide
And many more!
As always, I hope I have helped you decide whether Acti Labs is good for you or not. If you have any questions or comments or you want to share your experience with this company, please feel free to drop it down below. Thank you!
We Constantly Review Programs in "Make Money Online" Niche,
So That You Don't Have to Waste Countless Hours
Want To See Our
TOP RECOMMENDATION?