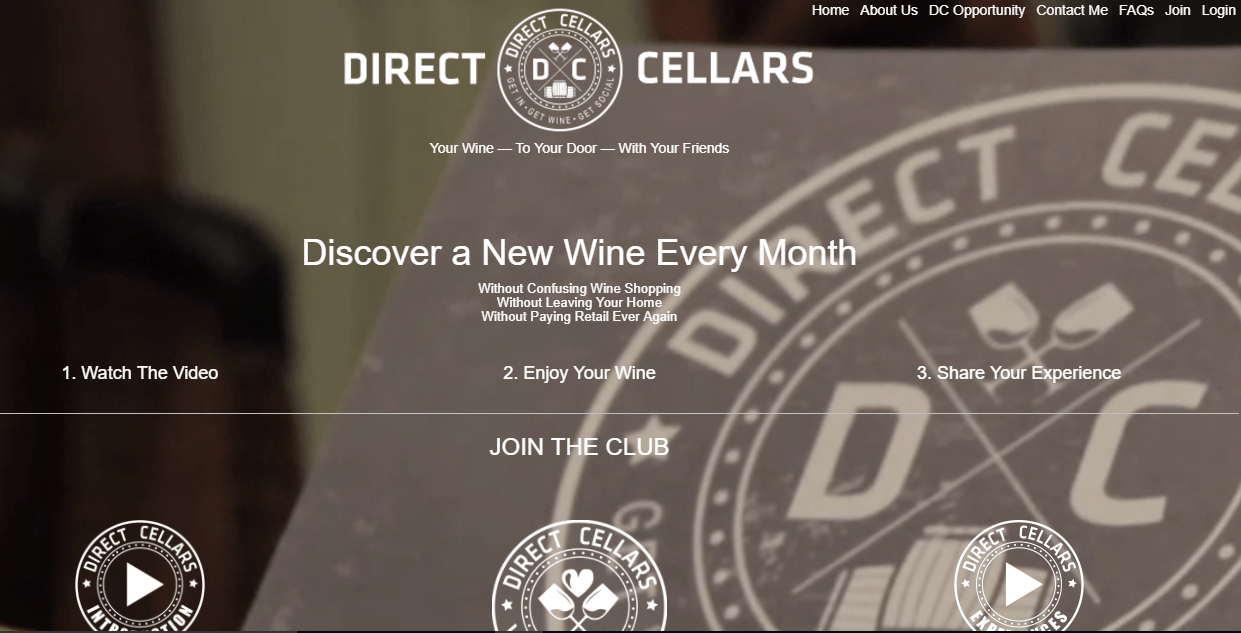 Name: Direct Cellars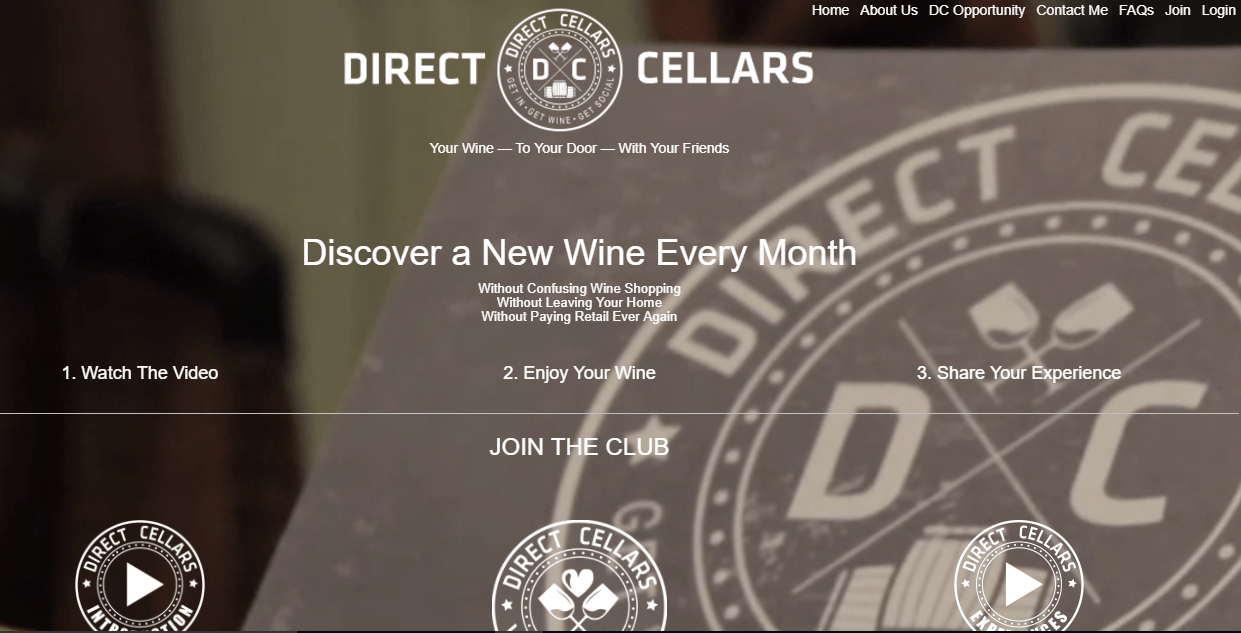 Website:
 https://www.directcellars.com/NOID
Price:
$249.95 or $499.95 to join, plus monthly subscription
Founders:
David DiStefano
Overall Ranking:
 6 / 10
Who's it For:
Wine Lovers
Summary: Direct Cellars is quite a unique MLM opportunity for those who love to drink wine and also would like to make some money doing this. In this review you will learn how much does it cost to join their affiliate program, compensation plan, training and whether I think it's a worthy program to make money with.
Want to Know How I Make 4 Figure Monthly Income?

What is Direct Cellars Wine Club About?
Founded by David DiStefano, Direct Cellars Wine Club is a company that sells wine to consumers. The trick with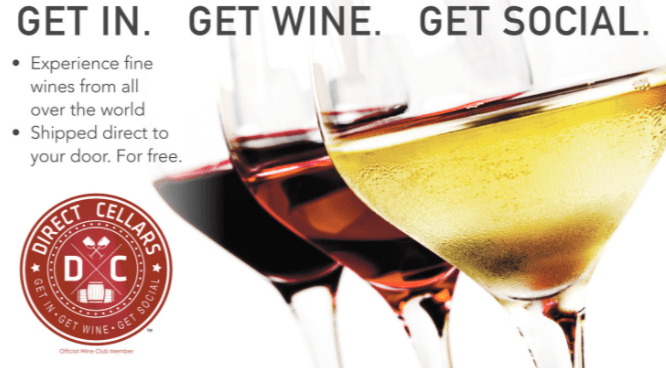 Direct Cellars is that customers do not get to choose what type of wine they are getting, the company sends out a different collection every month.
Supposedly, the Direct Cellars "wine experts" personally taste each of the wines and hand pick selections for you based on your taste preference.
It costs $69.95 for two bottles of wine or $99.95 for four bottles, but if you sign up for their auto-ship program, those costs come down to $49.95 for two bottles and $79.95 for four bottles. However, you will also have to pay a $20 activation fee the first month. Still, with the auto-ship, this puts them right on par with a $20 to $25 bottle of wine.
Business Opportunity with Direct Cellars?
While Direct Cellars is an option for those looking to try different wines from around the world, it is also marketed as a business opportunity. If you become a Direct Cellars affiliate, you can sell their wine and gain commission and other perks.
You might be wondering, is Direct Cellars legit? Can you actually make money selling wine to your family and friends who drink wine all the time? Let's take a look!
Is Direct Cellars a Scam?
If you are reading online Direct Cellars Wine Club reviews, you might find some negatives, but overall, it is legitimate company that sells a legitimate product. Even the affiliate program is legitimate, although it can be difficult to figure out their overly complicated compensation plan (watch for video below).
If you look for customer reviews then Better Business Bureau (BBB) has some real customer reviews and it carries "B" rating.
The biggest drawbacks to the program are that if you don't sign up for the auto-ship, the price can be higher than you would see in a normal store. Additionally, some people don't like that they are unable to select the type of wine they want. With a no-questions-ask return policy, Direct Cellars tries to combat this complaint head on, which is a good sign.
Direct Cellars Affiliate Program
The cost to join Direct Cellars as an affiliate is quite high. If you join at the Premium Wine Lover level, you will pay $249.95 for four bottles of their "hand selected" wine. The Premium Wine Lover Elite package costs $499.95 for twelve bottles of wine. Additionally, to maintain your status as an affiliate, you must keep up a $79.95 monthly auto-ship package. That brings your total cost for the first year to at least $1,209 if you choose the lesser package to start.
Every year after that will still cost you almost $1,000 to maintain your affiliate status. That's pretty costly, especially when you are working to sell their wine for them. This is one of the main drawbacks with Direct Cellars, and a reason that many people don't sign up for the program.

 Pros / Cons
Pros:
You are selling legitimate wine, which is something that most people buy on a regular basis

Product packages are easy to understand

The company offers a replacement guarantee if someone doesn't like the wine provided to them

They offer various bonuses
Cons:
The compensation plan is a bit difficult to follow at first

There is little information provided about the wines and you are only able to specify what color you would like

You must pay much more for your first package as an affiliate for no additional benefit
Overall, selling wine to friends and family can be easier than trying to pitch an online business training course or energy drinks. The product packages and costs are also easy to understand and you can reassure customers that if they don't like any of the wine, Direct Cellars will replace it at no cost. They also offer a variety of bonuses that can increase your take home pay.
The drawbacks are that the compensation plan is a bit hard to follow. It's also an MLM business, so a lot of your success relies on your team and whether or not you can recruit people to sell wine, not just finding people to buy it. The other off-putting aspect is that it costs much more for your original package than it would if you were just a customer and there is no real additional benefit received.
Here is a brief overview of Direct Cellars Compensation Plan that helps to break it down:

Who Is It For
This is a MLM business opportunity for those who love wine and find themselves in a circle of people with similar interests.
Direct Cellars offers a variety of wines that come from vineyards all over the world and that's definitely a nice selling feature. All in all, the prices of the wines aren't too far off from what you would normally expect to pay and this allows you to experience new wines without constant trips to the local liquor store. For those who want to get started with Direct Cellars, it is important is to feel confident approaching family and friends about the product and affiliate program.
The higher tiers of the compensation plan are only achieved when you have built a strong team. That's where the MLM aspect comes into play, and is why this isn't a good fit for everyone. In order to really make money, you will need a solid team to grow with.
Training Tools / Support
In terms of training and support, a lot of this is dependent on the team that you join. If you join a team that offers a solid marketing and business plan, you might find better success.
However, Direct Cellars does offer some training and support to keep you up to date on what is happening. There are some training videos to get you started, which can help cut down on the confusion as you start selling. Additionally, they also offer conference calls every Monday at 9 pm to inform affiliates about what is going on in the company.
Here is the Best Video you can find on YouTube where Brian Bellville – one of the top recruiters within the company gives in-depth overview of entire business model and the training aspect within the program:

Final Opinion / Verdict
Is Direct Cellars Legit? Yes, Direct Cellars is a legitimate business opportunity for those who don't mind the MLM aspect. You are selling legitimate, quality products and will be backed by Direct Cellar's return policy. If you can build a solid team of wine aficionados, with the compensation structure and bonuses, you can make some money as a Direct Cellars affiliate. 
The one thing to remember is that it is quite costly to get into the program, and if you aren't able to refer at least 3 people to the program every month, you will be forced to pay the $79.95 monthly maintenance fee yourself. That's just something to keep in mind if you do decide to join. 
Obviously if you not a wine drinker then it will be much harder to promote selling wines. Like me personally I love beer and I have no idea how I would be able to pitch wine to any of my family members and friends. But companies like Direct Cellars are successful because there are so many wine drinkers and many people will find it exciting to both: drinking wine and making money at the same time.