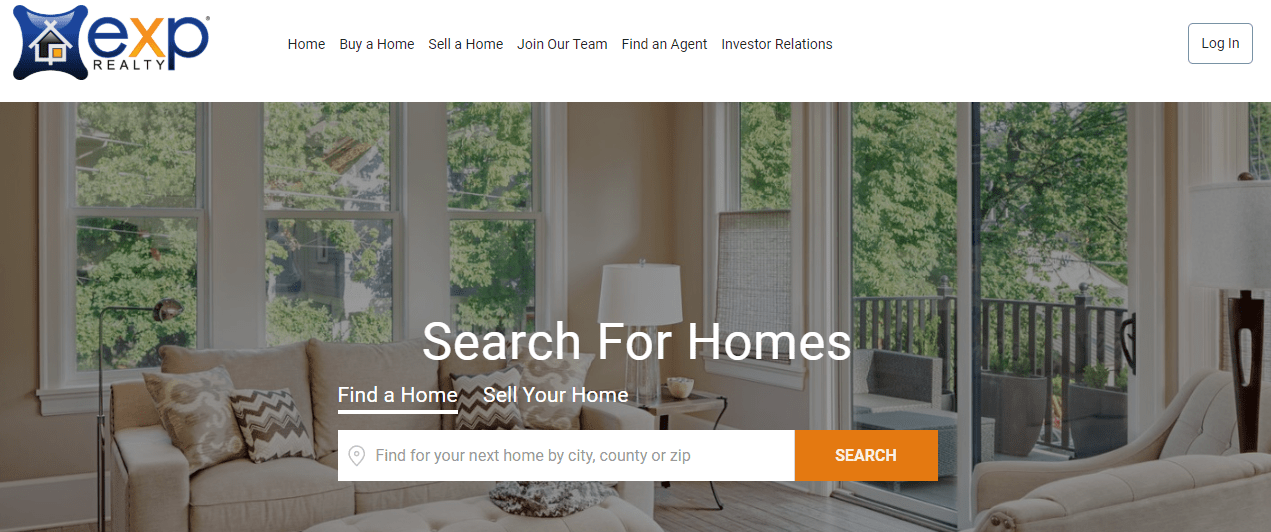 Welcome to My eXp Realty Review!
You're probably in this site trying to gain insights and information about a business you're trying to pursue. So pat yourselves for trying the extra mile by researching and investigating.
eXp Realty Review Summary
---
Name: eXp Realty
Website: www.exprealty.com
Founders: Undisclosed
Product Type: Multi-Level Marketing
Price: $149 + Other Fees
Quick Summary: eXp Realty is a real estate Multi-level Marketing (MLM) company. This MLM company provides real-estate related services through a cloud-based application where agents virtually transact and connect with potential buyers. It's like a virtual brokerage. To begin in this MLM opportunity, you register as a real estate agent and you get your residual income through commissions gained from properties sold and agents recruited.
Overall Rating: 4/10
Recommended: No
It is better to be meticulous rather than being too risky and careless. That's a great way avoiding scams. And after all you will be investing your time, money, effort and energy in whatever business you will opt to try and of course you won't want to lose it afterwards.
Nowadays, multi-level marketing opportunities are ubiquitous. Most of the time they market products, from beauty to the health and wellness niche, name it, they have a lot right? But now, we will be discussing a service providing MLM and this one's in the real estate industry. It's an MLM company, eXp.
Before we move any further here is a great Real Estate Reference Guide you want to read about for any Real Estate scams or any misleading tactics that you definitely want to be aware of, well heck even if you are just a renter it will be very helpful.
Now back to eXP. Well, is this a legitimate MLM company? Is it not a scam? As a real estate agent, would it benefit you to work on a virtual office rather than a physical office? Would it really require you to do a lot of work? What are the boons and banes of this real estate MLM Company?
All this and other queries in mind, we will answer and clarify in this eXp review!
What Is eXp Realty About?
eXp Realty is an MLM company that offers services on the real estate niche. It's like a virtual real estate brokerage. Transactions are done online. Rather than the traditional way of talking to potential clients face-to-face or through calls, they operate in a virtual office.
Yes, they are using the cloud-based application and as they stated, they are the first ones in the real estate industry to be utilizing this system.
Established in 2009, this MLM company has been already in the run for a decade now. Information with regards to the founder and how the company started was not disclosed. Though they are online and cloud-based, eXp operates the same as most real estate companies, the goal is to help clients find properties for residential and commercial use.
Products Offered
eXp Realty is on the real estate niche, so it offers realty-related services rather than products.
How Does It Work?
When you log into a virtual world they call eXp world (that somehow looks like the computer games The Sims), as a buyer, you are then assisted by a real estate agent from eXp Realty who will provide you with real estate services such as assisting you to find a property for residential or commercial purposes. And yes, all is done virtually!
Take a tour and have a glimpse of their virtual world with this video.
How To Make Money With eXp Realty?
If you are well versed in the real estate world and trying to venture on this MLM opportunity, you start by registering as a real estate agent in eXp Realty and you will have to pay the one-time starting fee of $149 with other recurring fees. This will then give you access to their system and programs that provide training and resources that will further enhance your real estate skills.
As mentioned above, you will earn your residual income by commissions through the properties you have sold and through recruiting other agents to join in the company. There's also an 80/20 commission split, the 20% goes to eXp Realty that will be used to pay agents with their residual income, based on revenue sharing and others would be for company expenses and operations.
With regards to the commissions from the recruiting, they have this Cascading revenue program that allows an agent to earn on two tiers which simply means that the agent will earn from agents that are their direct recruits. This goes up to seven tier levels.
See more about this compensation plan in this link.
Being on the real-estate MLM for a decade, definitely makes them legit. eXp Realty is not a scam.
Though they are not a Better Bureau Business (BBB) accredited company due to some rules, procedures, and ways that are not convincing and questioning their credibility but they've been already running since 2009. And even if they are not fully BBB accredited, they do hold an 'A+' rating.
You have to pay the $149 one time starting fee to join this real-estate MLM opportunity plus the other additional fees including the $25 broker, the $40 risk management fee as well as other recurring fees such as the $50 per month tech fee and $35 per month eXp University fee.
It's a lot, especially if you're just beginning to make money. If you don't want to spend cash, I suggest you take my on how you can earn at home even with a full-time job.
Here Is My Top Recommendation to Start Highly Profitable Online Business from Comfort Of Your Home
PROS
Unique MLM
It's something new in the real estate industry. Yes, it's different from the traditional way real estate business operates because as they say they are the first cloud-based real-estate company which makes them a virtual brokerage. Now, that's something catchy and interesting! And you won't find quite a lot of real-estate MLM companies these days. Thus, with less competition and rivals for them.
Convenience For Users
Being a 24/7 virtual brokerage makes it also convenient for the agents and buyers to transact anywhere as long as they are online.
Continuing Education Perks For Agents
Though the agents will have to pay for quite a sum of money for recurring fees, it is not a waste because the company provides various training and tools that will surely boost their realty knowledge and skills, building as well their credibility as one of their realtors. But in the event that you will not push through with this business, you can surely use what you have gained in all of those training and learnings that you've been through. And that for me is a big WIN.
CONS
80/20 Commission Splits
Yes, as mentioned above, you will not get 100% of the commission from your sales. You'll get 80% and 20% will be allotted for the company. So, in order to have optimum residual income, you'd opt to recruit more agents to make up for the lack of sales.
So Many Things To Do
Since eXp Realty is a network marketing company, a real estate agent should achieve at least 10-12 sales minimums to ensure that the aimed target income can be attained. As a realtor, you have to work double-time to find clients, understanding that the need for more clients in this industry is important.
Indeed there is no easy business but this MLM company is requiring much of each agent. Not only the pressure in sales and recruitments but also they have to undergo various training and workshops. Being in this business may put you into a lot of stress.
The Need Of Recruitment
More than just focusing on your real-estate sales, you also have to bother the need to recruit in order to earn extra residual income. eXp Realty may have been sometimes mistaken as a Ponzi scheme because there's recruitment but one good thing is that they have a service in place, that would clear all assumptions that they are not a Ponzi scheme. And besides, recruitment is only a secondary means of earning.
Tired of Wasting Time on Low Quality Programs?
I'm so grateful that I was able to find THIS PROGRAM which helped me to finally start making money online!
It is best for those who are already skilled and experienced in the real estate industry. It's also intended for those who want to work as a real estate agent and still stay at home since you don't have to go to a physical office but instead can work 24/7 in a virtual environment.
Paying the starting fee and other recurring fees will enable you to access eXp Realty training tools and resources such as 20-25 hours of live training per week, training from guest speakers, workshops, mastermind sessions, access to a large library of on-demand training videos and lead generation & management tools.
Indeed paying for quite an amount of money for these continuing education perks is surely worth it.
As a thriving professional, I could say that the learning and skills gained in the training and workshops while joining this real-estate MLM business is a great benefit and could be useful even in your future real-estate ventures.
But, overall, I would not recommend you joining this real-estate MLM business venture that provides real-estate related services. Yes, eXp Realty is a well-established MLM company and it is not a SCAM. But due to the notion that it requires so much from an agent, it could not just be a part-time job but rather it might consume your whole life and draining the most of you.
With so much to think and do, with the sales, the recruitment, training and all the stuff. It might burn you out. There are even no company benefits stated.
MLM is really a challenging and risky world to venture into starting a business. It would cost you a lot, for you will have to risk not only your time and effort but also your money.
Want a risk-free and safe high-income opportunity you can do at home? Check out my #1 recommended program now!
Signing up is easy and you don't need to provide any credit card details to get started. Plus, you can enjoy the following perks:
Free Websites
Access To A Huge, Supportive Community
Free Training Videos And Other Resources
Free Webinars
And Many More!
Thank you for taking the time to read my unbiased eXp Realty review. I hope this has given you clarity and had answered your queries.
If you have any comments or you want to share your personal experience with this brand, please feel free to drop it in the comment box below.
Cheers!
We Constantly Review Programs in "Make Money Online" Niche,
So That You Don't Have to Waste Countless Hours
Want To See Our
TOP RECOMMENDATION?