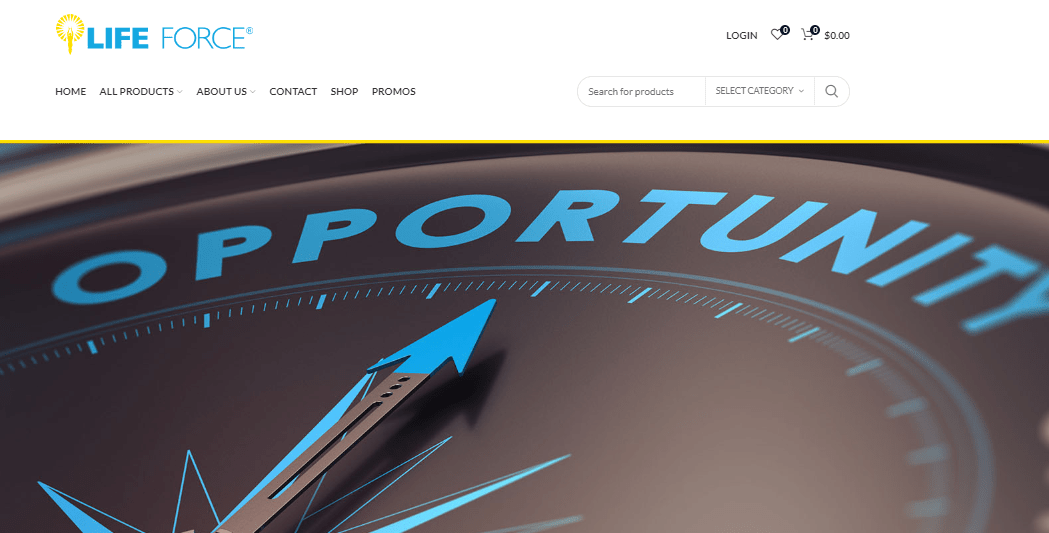 Welcome to My Life Force International Review!
If there's one thing that Life Force International is popular about, it's the steep prices of their products. While most multi-level marketing companies normally sell their goods at a higher rate, this brand seemed to be overdoing it.
But is there anything else alarming about this company?
Life Force International Review Summary
---
Name: Life Force International
Website: www.lifeforce.net
Founders: Wayne and Gerri Hillman
Product Type: Wayne and Gerri Hillman
Price: Undisclosed
Quick Summary: Life Force International is a legitimate multi-level marketing company that sells a wide variety of health and wellness products. The company has received complaints about being a pyramid scheme and in fact, the compensation plan was flagged by FTC to be a pyramid scheme.
Overall Rating: 3/10
Recommended: No
Is it really free to join or is this just another scam?
Is this the best opportunity to make money online or not?
All your questions answered in this honest Life Force International review!
What Is Life Force International About?
Did you know that this company has an interesting startup story? Life Force International began when Wayne Hillman got hooked with different natural products to help his wife, Gerri, relieve headaches. He combined ingredients, including sea vegetables and aloe vera, forming it into a nutritious drink. That's how the company was born.
Life Force International (LFI) is a multi-level marketing (MLM) company that offers health and wellness products. The company started in 1984 and has been in the business for over three decades.
Originally, the couple restricted the product selling and business opportunity within the United States only. But as business booms, they globally expanded. They now operate in Australia, New Zealand, and Singapore. It also has members all over Asia and the Middle East. Life Force International is now recognized by over 6,000 healthcare professionals.
Life Force International Products
Life Force International offers health and wellness products, addressing your body's different needs. The company has a variety of products such as daily supplements, immune booster, weight loss, body cleansing, and even herbal beauty wraps. Their product belong to the categories and under each category is a number of products. See categories below:
Daily Wellness
Body Balance®Re-Balance Recharge and Recover
Benew Weight Loss
Bone And Joint Health
Athletic Nutrition
Healthy Immune Support
Energy And Relaxation
Cleanse and Beautify
The company is best known for its flagship product called Body Balance. It is a daily nutritional drink packed full of vitamins, nutrients and a select and unique blend of nine sea vegetables.
How To Earn With Life Force International?
If you're interested in exploring business opportunities with Life Force International, you should never forget that this is an MLM company. In this kind of business approach, there are two main ways: direct product selling and recruiting and building sales teams
To be honest, you can only get little earnings with selling to customers because Life Force International products are quite expensive. The core component to get you ahead of the commission curve is to recruit members below you. And I mean recruiting really hard.
To earn more commissions, you have to level up the company ranking system. You earn commissions from the members of your team that is under you. I've listed down the options on how to earn money with Life Force International:
Retail Sales - Members can buy their products from their factory at a wholesale price and sell them at a retail price. The profits depend on how Life Force International marks the products.
First start bonus - Members receive a 55% bonus on every individual that you recruit into the company. This shows that recruiting people is the best way to make money from them.
Residual Commissions - Members receive these recurring commissions from the individuals that you convince to buy their products.
Achievers Club - The 15% of the company's First Time Order (FTO) Book Value is shared among the members who recruited individuals with a total BV of more than 750.
Generational Power Bonus - 12 of the company's BV is put into a monthly payout pool depending on the volume that each leg contributes.
For more detailed information, check out the official Life Force International compensation plan PDF here.
You can also watch the video below to learn more about Life Force International's compensation plan.
Is Life Force International A Scam?
Life Force International is not a scam because they are real business with real, tangible products that people actually purchase, use and consume.
However, just like any other MLM out there in the market, the problems begin on the business approach or method. Same as others, Life Force International operates on unilevel or binary business plan. You have to recruit team members under you, go up the ranking system and rip off earnings from other people's hard work. Now that sounds like a scam, but still, it isn't. It looks like it is a pyramid scheme because the more people you recruit, the more you make with Life Force International.
Another important thing to consider is that Life Force International was flagged as a pyramid scheme by the Federal Trade Commission (FTC). After investigating all the company documents, FTC created what they called 5 Red Flags that show that the company operates on a pyramid scheme. The company's compensation plan and business plan were reviewed and a warning was issued to consumers and proponents of MLM.
The cost of joining Life Force International is not disclosed. You may have to visit their website and inquire further on the amount of investment you need to disburse before you can join.
Here Is My Top Recommendation to Start Highly Profitable Online Business from Comfort Of Your Home
PROS
Established Company
Life Force International is an established company with products evolving as time passed by. The company has been going strong since way back in 1984. They have weathered almost three decades of business ups and downs.
Varieties Of Products To Choose From
The wide variety of products to choose from doesn't stick to the distributors and sellers in one niche market. They can explore a wide range of potential customers based on demographics, preferences, health lifestyle and concerns. The company offers lots of products and this is a plus sign to buy and sell.
Quality Products
Life Force International garners high-rating and positive feedback from its customers. If you go to product reviews, it is arguable that effectiveness varies with the people who use it. And there are still some negative backlashes.
Money-Back Guarantee
The company offers a 90-day money-back guarantee on product purchases.
CONS
Overpriced Products
Expensive products are what you will usually hear upon the mention of Life Force International. The products the company sells are more expensive than commercial brands on the market and this is a crucial pain point for the distributors.
Low Income Potential
Selling products in an oversaturated and super competitive market in the MLM industry. Distributors will have to double time and really use the power of persuasion to generate sales. Add the fact that customers may want to do a comparison check as to what and where they could get more.
In addition, distributors work had to recruit team members and grown them to earn higher commissions. This leaves the bottom members to work, while those seated at the top of the ranks rip them off of earning and time and efforts. Not really good business ethics to practice.
Monthly Purchase Is Required
To stay within the business, a distributor needs to reach the required sales, inventory purchases in a month. He/she needs to go up the ranking ladder. For example, a level one associate is required to purchase 25 BV units while a level three associate needs a 104 BV unit purchase.
Also, auto shipment is a deal-breaker because the distributor has no control over the number of products he/she only needs. This forces the distributor to just take them, regardless if they're sold or not. This makes it troubling for the new members because inventory will just keep on piling without any means to get rid of them as fast as they can.
FREE TRAINING
Learn How I Started Highly Profitable Online Business From Comfort of My Home Following This Blueprint
Life Force International is fir for people who advocates healthy living and have tried the products themselves. In my opinion, selling products related to health and wellness should be advocated by the distributor, trying and testing it. This guarantee a truthful recommendation and indeed plus a bonus when pitching your unique selling proposition.
To be able to sell these types of products, you should first believe in its value and capabilities rather than creating make-believe principles. After all, bad side effects resulting in negative feedback is a no-no on the company's brand and reputation.
Life Force International is your classic MLM with lots of red flags to consider. People who want to join this business opportunity are definitely on the road for failure. I really don't recommend joining this company.
Adding to the fact that their products are expensive, they are operating in a highly saturated market and super competitive market. This makes distributors not only work double-time but triple times hard to penetrate the market and sell products.
Flagged by the FTC, doing a quick glance at their compensation and business model clearly demonstrate that before your reach success level, you'll have to work hard by selling their products and recruiting people - most common requirements of joining an MLM company.
I recommend missing out on this business opportunity. It is hard to earn money with a company that is flagged as a pyramid scheme. It will be difficult to recruit people and get them to trust you.
Joining an MLM program is challenging so if you don't want to put yourself in too much risk, I suggest you skip this platform and join my top-recommended program instead.
Sign up now and you can enjoy the benefits, such as:
Comprehensive guide
One-on-one coaching
Training resources
Webinars to help you start your business online
And many more!
I hope you like my Life Force International review and if you have any questions or you want to share your personal experience with this platform, please feel free to comment down below.
Thank you!
We Constantly Review Programs in "Make Money Online" Niche,
So That You Don't Have to Waste Countless Hours
Want To See Our
TOP RECOMMENDATION?