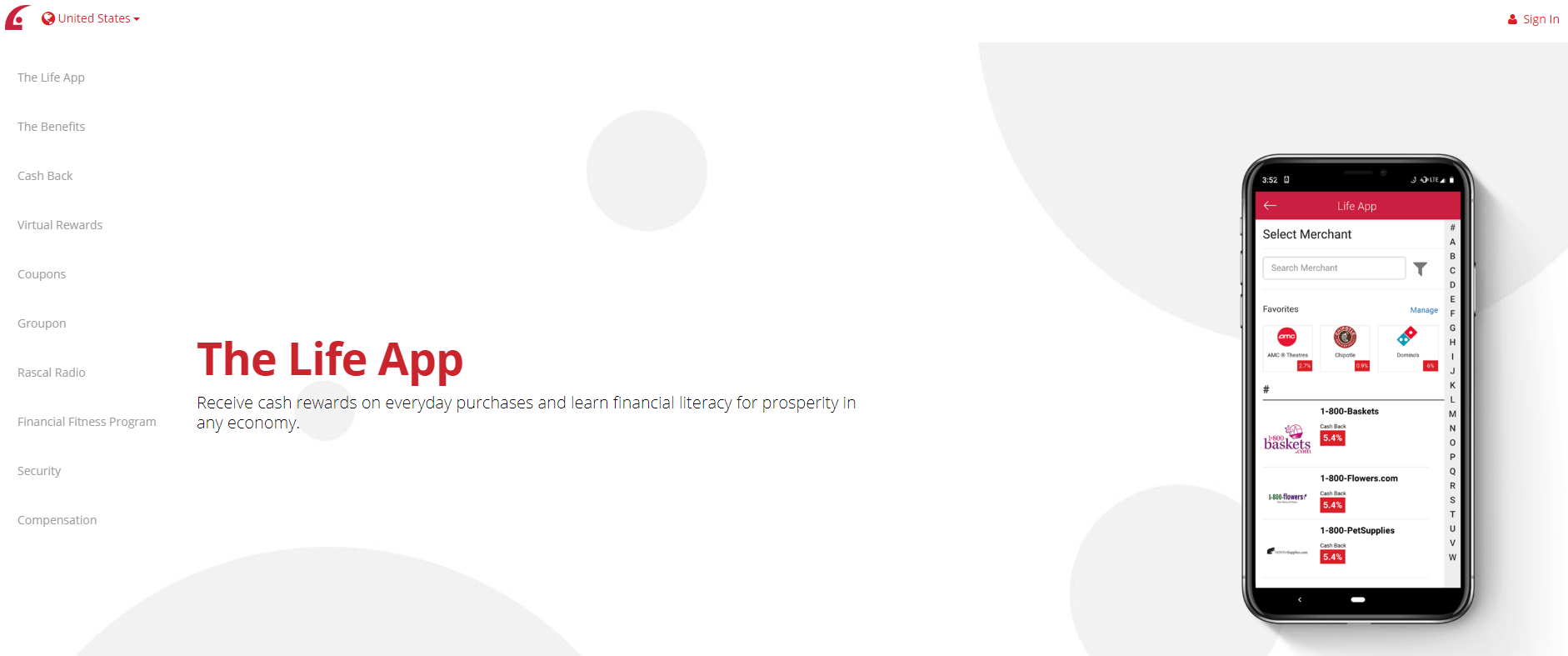 Welcome to My Life Leadership Review!
Nowadays, almost everything is possible. For instance, when you get invited to an MLM company called Life Leadership, you can learn about personal development and make money out of it at the same time.
Life Leadership Review Summary
---
Name: Life Leadership
Website: www.lifeleadership.com
Founders: Orrin Woodward and Chris Brady
Product Type: Multi-Level Marketing
Price: $99 One-Time Fee + $50 To $100 Monthly Subscriptions + $121.49 Marketing System (Optional) + $19 Annual Fee
Quick Summary: Life Leadership is an MLM platform that focuses on personal, financial, and professional development. It offers coaching and an opportunity to make money using the usual MLM ways: recruitment and selling. It's legit but is it worth your time?
Overall Rating: 4/10
Recommended: No
But is this a legit opportunity or just another scam?
What is Life Leadership about?
How much money can you make from joining this program?
In this unbiased Life Leadership review, we'll reveal everything you need to know so be sure to read the entire post before you sign up.
P.S.
Whether this platform turned out good to you or not, I suggest you take my FREE Step-By-Step Guide on how to make money online even with a day job.
What Is Life Leadership About?
Life Leadership is a network marketing company that's somehow unique. I mean, most multi-level marketing programs have tangible products to promote; however, with this platform, what they offer is personal and professional coaching.
The company was founded in 2011 by two of the most notable speakers as of today, Chris Brady and Orrin Woodward.
About The Founder Of Life Leadership
Chris Brady is a businessman, New York Times' bestselling author, and speaker. He has received various recognitions and awards, such as a Top Business Expert, Top 200 Most Influential Authors, and Top 100 Authors To Follow on Twitter. You can learn more about him by clicking this link.
Meanwhile, Orrin Woodward is also a well-known author himself. In fact, he was a Guinness World Record Holder for having the largest book signing. He's also received a number of recognitions and awards, such as Top 20 Inc. Magazine Leadership and National Technical Benchmarking Award. You can check more details about him here.
Considering these things, it sounds like Life Leadership is a good company since it's headed by two reputable men. However, it's too early to assume now. Let's move on to the things they offer.
Life Leadership Products
As mentioned, the brand does not offer any tangible products; they provide coaching for the following instead:
Financial Development (Around $90 For Monthly Subscriptions Or $360 For The Programs)
Financial Fitness Services ($60 per month)
Wealthy Habit Series ($33 for the first pay + $12 for the coming months)
The Financial Fitness Program ($180 for the physical and digital copies or $120 for the digital copy)
The Financial Fitness Master Class ($180 for the physical and digital copies or $120 for the digital copy)
Beyond Financial Fitness ($180 for the physical and digital copies or $120 for the digital copy)
Personal Development (Around $96 Per Month)
Life Leadership ($22 per month)
The Edge Series ($11 per month)
Rascal Radio ($22 per month)
The Freedom Series ($11 per month)
All Grace Outreach ($30 per month)
Professional Development (Starting From $64.95 Per Subscription)
These are not the typical products you find in an MLM platform and as for me, I have nothing against it. In fact, I believe anyone can benefit from this program as it will help them become better people and working professionals.
However, looking at the prices, I don't think it's a reasonable amount since most of them are in audio format. There's this thing called Podcast nowadays and you can find a channel that can talk about similar topics for FREE. You may also consider YouTube for free coaching.
How To Make Money With Life Leadership
Life Leadership offers two ways to make money: first is by directing people to their app and earning commissions from it and second is through bonuses and incentives.
When it comes to the compensation plan, there's not much difference with it compared to other MLM programs. Your bonuses and incentives lie on the sales volume you get so it's crucial for you and your downline to promote their products.
On top of this, you need to improve your expertise and skills when it comes to recruitment. Like typical network marketing companies, inviting new people to join the platform can help you acquire extra commissions and often, the compensation for this is big.
Overall, to become successful in this journey, you have to focus on your personal and team sales and make sure that your downline will do the same, too.
I won't go much into detail of their compensation plan because it might bore you but I'll give you a video to watch should you wish to learn more about it.
Is Life Leadership A Scam?
Life Leadership is not a scam. It's a legitimate MLM program that promotes coaching and a business opportunity.
If you rely on the Better Business Bureau, you'll be happy to know that it's accredited and it has an A+ rating. But like other programs, it has its fair share of positive and negative reviews and I'll share some of it below:
To start earning with Life Leadership, you have to pay for the following fees:
Business Starter Kit -- $99 One-time fee
Monthly Product Subscriptions -- Starting from $50 up to $100
Life Training Marketing System -- $121.49 One-time fee (Optional)
Annual Membership Fee $19
In total, you have to spend around $300 first before you can make money with them. Is this a good investment? I don't think so and I'll share more about this below.
Here Is My Top Recommendation to Start Highly Profitable Online Business from Comfort Of Your Home
PROS
Unique MLM Platform
Normally, MLM programs offer products related to health, beauty, and wellness. As for Life Leadership, they offer a unique service in this niche. That's one advantage of this program.
Next, some people may not realize it yet but coachings and seminars are good investments, especially when you want to grow your career. It can also help you with your goals financially, personally, and professionally.
But then again, the costs you have to shoulder are too expensive considering that you can get most of it for free. And, speaking of the free guide, you can check my FREE TRAINING on how to make money online by clicking this link.
Mobile Application
Nowadays, people are using their mobiles most of the time compared to laptop/desktop, and I like how Life Leadership has taken advantage of that. They have their own mobile applications when you want to learn and earn with them.
CONS
High-Upfront Costs
As mentioned, you need to spend around $300 first if you want to make money with Life Leadership. This is a huge amount and if you're a beginner, it might take a lot of time before you can even get the investment back.
Low-Income Potential
I checked their Income Disclosure Statement and I found out that the average monthly earnings of a student (lowest membership rank) are around $25.82. That's barely enough to survive the daily expenses so for me, the huge startup cost is not worth it.
Not Worth It
When it comes to personal, professional, or even financial development, there are too many FREE resources online. There are also books from online shops, such as Amazon and eBay, that you can purchase for a smaller amount compared to what Life Leadership offers.
Also, I can use it anytime I want and I don't even have to pay for a monthly subscription fee.
That being said, subscribing to Life Leadership is not worth it no matter how reputable the founder is.
Tired of Wasting Time on Low Quality Programs?
I'm so grateful that I was able to find THIS PROGRAM which helped me to finally start making money online!
The fact that Life Leadership is not a scam is good enough to consider when you want to make money with this platform. It can be an option for anyone planning to become a coach, too or who needs improvement personally, financially, or professionally.
Also, since recruitment is required, I think this can work for those who have been doing network marketing for quite some time. If you're a newbie, I can't recommend this to you at all.
Life Leadership is a unique MLM platform that aims to help interested individuals earn cash and grow with them. The intention of their service is good as it helps develop individuals in several aspects.
However, while their products are unique in the MLM industry, there are too many competitors online so if you're planning to become their affiliate, you need to spend extra time and effort to make it work.
Again, I can't recommend this platform even to those who have experience in network marketing because of the big upfront cost plus low-income potential. If you want to become a coach, I suggest you check out other platforms, such as SkillShare or Udemy. You can even check my #1 recommend program below if you want to make money and start your own business online.
Did you know that you can build your own business online without capital?
If not, then you can sign up for my top-recommended platform to know how. Don't worry, there's no need to pay for anything and the best part is, you can take advantage of these perks for FREE:
Training Resources, Webinars, And Coaching
Membership
Websites
Customer Support
And More!
I hope I've enlightened you with my Life Leadership review and if you have any questions or comments, please feel free to drop it down below.
Thank you!
We Constantly Review Programs in "Make Money Online" Niche,
So That You Don't Have to Waste Countless Hours
Want To See Our
TOP RECOMMENDATION?