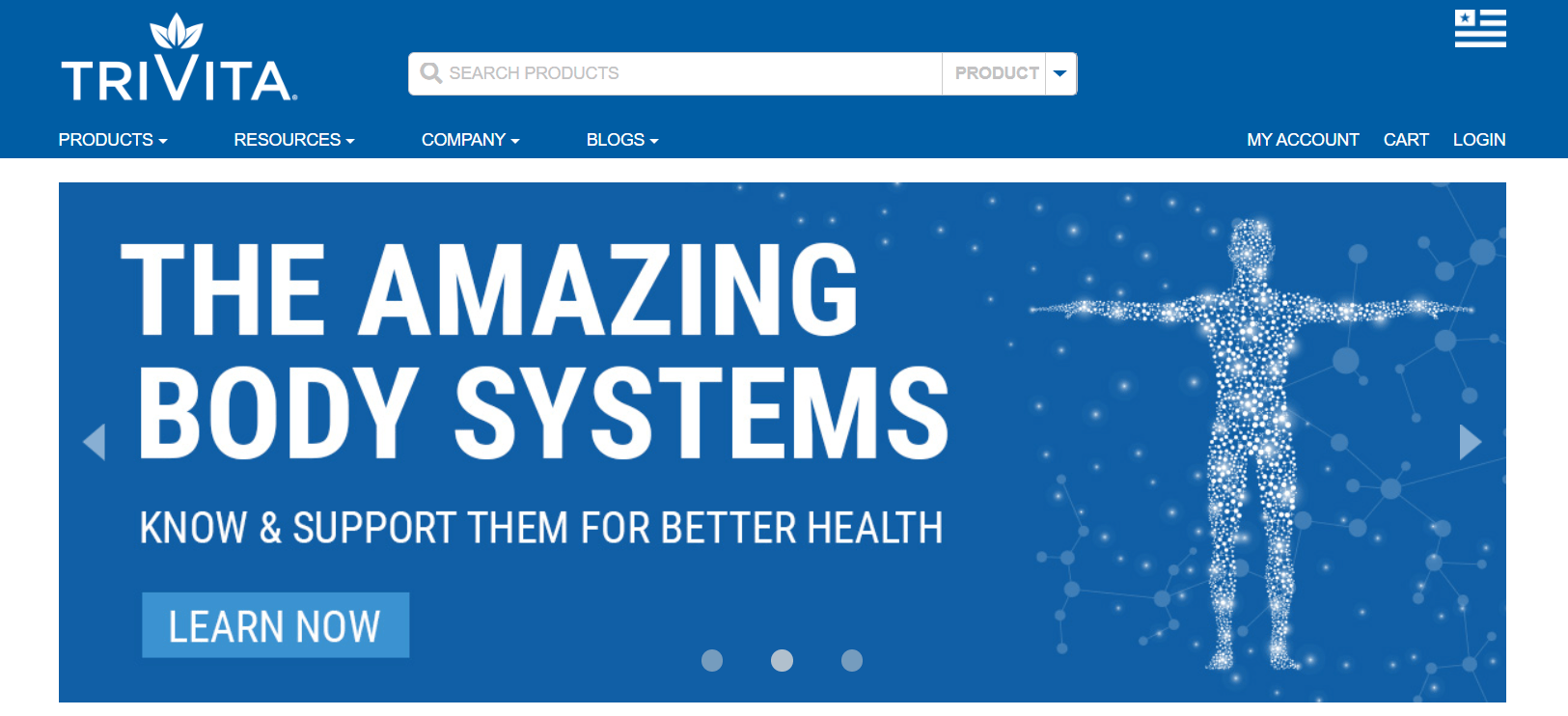 Welcome to My TriVita Review!
You're probably in this site trying to gain insights and information about a business you're trying to pursue. So pat yourselves for trying the extra mile by researching and investigating. It is better to be meticulous rather than being too risky and careless. That's a great way to avert scams.
TriVita Review Summary
---
Name: TriVita
Website: www.trivita.com
Founders: Michael R. Ellison
Product Type: Multi-Level Marketing
Price: $20/Month + $50/Monthly Personal Volume
Quick Summary: TriVita is a multi-level marketing (MLM) company that sells and markets various products in the health and wellness niche. This company provides medical content as well through their podcasts, online web series and quarterly magazine which makes them a unique MLM company.

But just like other MLM opportunities, you can earn in this company through retail sales and through recruitment commissions. With no income disclosure, we can't be sure if you're gonna gain lucrative income with this company.
Overall Rating: 4/10
Recommended: No
And after all, you will be investing your time, money, effort and energy in whatever business you will opt to try and of course, you won't want to lose it afterward.
Nowadays, MLM opportunities are anywhere. And now we will be discussing a health and wellness distributing MLM company- TriVita.
With a lot of competition in this kind of niche, including popular companies such as USANA, will this be a great opportunity to try your aces as a rookie in this kind of business? Is TriVita a legit MLM company? Is TriVita a scam? How about the profit that you'll get?
Let's talk about this MLM Opportunity -- TrVita in this review!
TriVita is another MLM company in the health and wellness niche. This company sells and markets "science-based nutritional supplements" products such as health drinks, capsules, tea and many more in the following categories: healthy aging, nutrition, performance, and herbal supplements.
TriVita was founded by Michael R. Ellison in 1999. This company is based in Scottsdale, Arizona, USA. Michael Ellison is the company's CEO up to the present while Marcus Ellison, his son served as the Chief Marketing Officer. Michael Ellison is also founder, President, Chief Executive Officer, and a director of Ellison Media.
They are as well founder and CEO of Global Duplication & Fulfillment- a company that offers audio cassette manufacturing that is also located in Scottsdale Arizona.
Michael R. Ellison started with the idea to provide people with the resources and inspiration needed to create lasting wellness. TriVita comes from the fusion of the words Tri (three) and Vita (life) serves to remind us that we are Physically, Emotionally and Spiritually connected which makes this company the enthusiasts in upholding holistic care.
This company provides as well medical content through their podcasts, online web series, and quarterly magazine. They even have a company clinic where their own physicians use a holistic approach in the intervention of patient illnesses.
They call this TriVita Clinic of Integrated Medicine. All these features and services make them over the edge among other health and wellness MLMs, making them a very unique MLM.
TriVita Product Line
TriVita has a variety of health and wellness products which are categorized in these:
Healthy Aging - includes Nopalea (their flagship product) which is a fruit drink packed with the nutrient Betalain extracted from Nopal (a prickly pear). Other products also include the best sellers TriVita Slow Dissolve B-12 and TriVita Dissolve Super B-12 tablets, Omega 3 Prime and many more.
Targeted Nutrition - includes Adaptuit, a nutritional supplement said to combat illnesses such as heart disease and diabetes. They also have Adaptuit Sleep used for sleep-related concerns and Joint Complex a medicine for the joint. Other products are Nerve Formula. Vision Guard, Promeric 95, Neuroshine and many more.
Performance - products made to help build lean muscle faster, includes MyoHealth™ Essential Amino Acid Complex Berry Crush, MyoHealth™ Vegan Capsules, and MyoHealth Lemonade 2 Pack.
Herbal Supplements- supplements made from herbs found in the Amazon Forest, products that are included are Fiberzon capsules, prodigest, Zamu protect, Rainforest treasure tea, aqua algae and many more.
And they have as well packages, in the Savings Pack.
Their best selling products are:
Nopalea
Slow Dissolve Super B-12 & Slow Dissolve B-12
Omega 3 Prime
MYOHealth Powder
Do their products work? Well, according to some reviews, it's effective and great but there are as well comments saying that TriVita Products doesn't work on them. And what I have researched, their products are pretty expensive.
The cheapest product is $10 which is a bottle of "Clean & Green multi-purpose cleaner", whereas the most expensive is a "Lluvia Complete Skin Care System" that costs at $265.
How To Make Money With TriVita?
First things first, you have to begin by signing up for free but you will have to avail their autoships which is $20/month plus the additional cost of $50/month for a monthly personal volume of products, purchasing a bottle of Nopalea on autoship.
So how will you earn in TriVita? Just like other MLM companies, you will earn in this company through retail sales and through passive residual income from recruitment commissions.
Retail Sales - You will earn from each product you sell, you'll earn 40% commission off your customers first product order (paid weekly)
Recruitment Commissions And Bonuses - You'll earn 20% residual commission off every additional product order your customer places (paid monthly)
Income Accelerator Weekly Bonus - When you recruit someone to join TriVita , you can be eligible to earn TriVita's Income Accelerator Weekly Bonus and that affiliate should place an order of a product within the first 60 days of joining the company. And the amount of money you'll gain in this will be dependant on your rank.
Unilevel Commissions - Through building your downline, your unilevel team, you can gain money. The company compensates you on a 60-day order bonus and even just on the first 7 levels, you can have your residual commission. But again, the amount that you'll receive will be affected by your rank.
Affiliate membership Rank - Like other MLM companies, TriVita offers various ranks for its members. You'll rise up your rank by increasing both the PV (personal volume) of your products and GV (group volume) - the sum of all your distributor and customer purchases.
To know more about their compensation plan, you can watch the video below.
No, it's not a Scam. TriVita is a legit MLM company, selling and distributing tangible health and wellness products. You could hold, touch, use and sell these products they supply. You can also earn these products depending on your sales and recruitment commissions.
Though they don't have a Better Business Bureau (BBB) profile, they do hold a lot of good ratings and reviews from buyers. They've been as well running in the business for 2 decades.
Now, that's a long time to consider it a scam.
To begin, you have to register and avail their autoships for $20 a month and purchase $50/month for a personal volume of products. You'll then have your own replicated website and access to back-office access with no additional charge which in turn provides commission details, business tools, and other resources.
Here Is My Top Recommendation to Start Highly Profitable Online Business from Comfort Of Your Home
PROS
Bonuses
As you can see in their compensation plan, if you are eligible, they will compensate you with cash bonuses!
Company Perks And Benefits
To what I can see on their website, all their full-time and eligible part-time are rewarded with perks and benefits. Including all of these:
Medical – 100% company paid for the employee
Dental – 100% company paid for the employee
Vision – 100% company paid for the employee
Life/AD&D – 100% company paid for the employee
Paid Time-Off
401(k)
Product Discount
Company Campaign For Holistic Health Care
I like the fact that their company provides health information through their podcasts, online web series, and quarterly magazine. They even have a clinic to achieve optimal holistic health care.
As mentioned above, the company name TriVita even came from the fusion of the words Tri (three) and Vita (life) serves to remind us that we are Physically, Emotionally and Spiritually connected.
Thereby, making the company enthusiasts in HOLISTIC care, not just focusing on one aspect but curing and making a person healthy in all of those aspects, as in seeing the whole and totality of a person.
CONS
Costly Start-Up
The start-up fee is still quite expensive for you to have to pay monthly autoships of $20 ($240 annually), not to mention the required $50 monthly purchase of personal volume of products.
Expensive Products
Their products are not much on the top but compared to other companies in the same niche, TriVita products are pretty expensive.
No Income Disclosure
If would be nice if they would provide information with regards to how are company members doing in the business. At least, potential joiners will be aware and informed.
Many Competition In The Market
With a lot of competition in the health and wellness niche, it would be quite a challenge to market TriVita products since there are a lot of well-known companies selling the same line of products and are cheaper compared to their products.
Record Of Deceiving Health Claims
TriVita was involved in a lawsuit back in 2014 for violations of the FTC act, which basically prohibits unfair or deceptive acts affecting commerce with regards to their flagship product, Napolea stating false claims and advertisements. It cost them to pay a fine of 3.5 million dollars.
Tired of Trading Your Precious Time for Money?
Here is a Blueprint to Owing Highly Profitable Online Business Without Any Experience REVEALED!
It is a business opportunity intended for those who have skills in sales and are consummate in the MLM world. It is also for those who are health and beauty enthusiasts especially in upholding holistic care.
Accessing their back office which is included in the autoships, gives them access to training tools and resources, commissions and other materials that would help them expand and advertise their business.
Running already for two decades in the business, it is definitely NOT a SCAM. It is a well-established MLM company selling tangible health and wellness products.
TriVita products are pretty much pricey in comparison with other products in the same niche, which in turn put you (if you would be an affiliate) in a position where it would be hard selling these products since cheaper products are available in other companies.
So in my opinion, I would not recommend joining this MLM company. Just like other MLM opportunities, you will opt to recruit more in order to gain more profits and bonuses. So it will definitely require you not only the guts but as well the skills in sales to succeed in this business.
So for newbies and those who are new in this kind of business, it's of low success guarantee and of low-income potential.
If you're looking for a legit opportunity to make money online without selling and recruitment involved, I suggest you take my #1 Recommended Program now.
There's no credit card involved and you get to enjoy the following benefits, such as:
Step-by-step guidance
Proven strategy to work smart and earn a lot (literally)
Best possible support including your own training coach
Lots of training resources
My personal help
And so much more!
Thanks for reading my honest TriVita review and if you have any questions, please feel free to drop it down below.
We Constantly Review Programs in "Make Money Online" Niche,
So That You Don't Have to Waste Countless Hours
Want To See Our
TOP RECOMMENDATION?