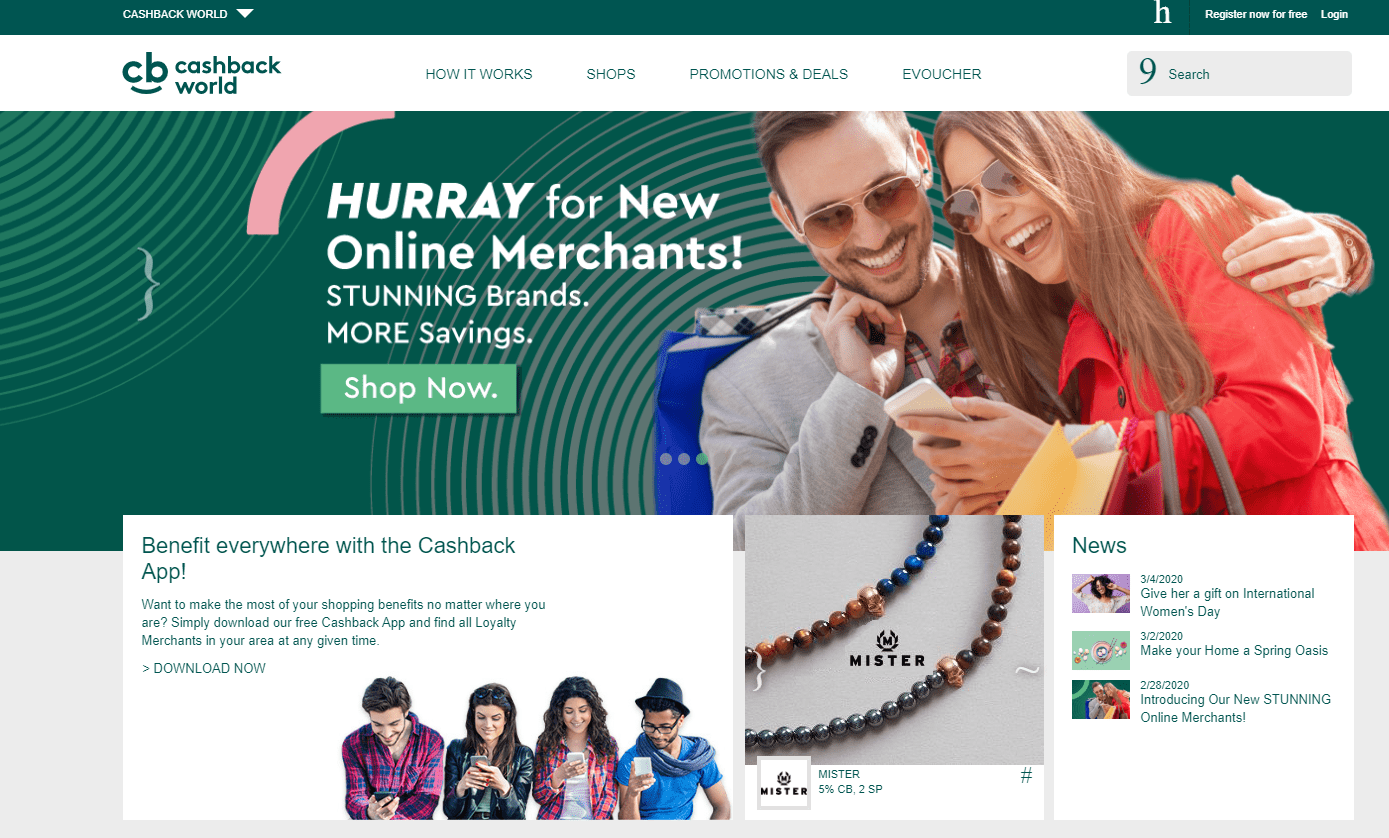 Welcome to My Lyoness Review!
Websites or companies that offer cash back are becoming popular nowadays. It's no wonder though because who doesn't want to get a small percentage back when you shop?
Lyoness Review Summary
---
Name: Lyoness
Website: www.cashbackworld.com (formerly www.lyoness.net)
Founders: Hubert Freidl, Uwe Proch, Max Meienberg, and Iwan J. Ackermann
Product Type: Multi-Level Marketing
Price: Free
Quick Summary: Lyoness is a legit multi-level marketing program that offers a cashback opportunity. It's available in many countries, however, it's been suspected as a scam or pyramid scheme.
Overall Rating: 1/10
Recommended: No
If you're not familiar with how cashback works, you can watch the video below to learn more:
Sounds exciting, right?
Perhaps this is one reason why it's become favored by many people, and maybe this is also the reason why a network marketing program called Lyoness is making a buzz online.
Basically, this company offers a cashback opportunity and a chance to make money by sharing this platform. But before you jump into the program, be sure to know the important details first to help you decide whether it's the right program for you or not.
Lyoness offers a cashback program and an opportunity to make money online. It follows multi-level marketing (MLM) structure meaning, you are required to sell or promote the opportunity and recruit people to join the platform.
It was founded by Hubert Freidl, Uwe Proch, Max Meienberg, and Iwan J. Ackermann in 2003.
When you search Lyoness online, you'll find several brands attached to it, such as Cashback World, Cashback Solutions, and Lyconet. This is because it's a registered trademark name for various companies.
Cashback World is their official platform that offers cashback. It links shoppers to merchants and vice versa. Cashback solutions, on the other hand, is where the merchants can register to join Lyoness. Meanwhile, Lyconet is a place where all network marketing-related activities are managed.
To further understand how this MLM company works, here's a brief explanation:
There are three types of individuals/groups involved in this business: the consumers, merchants, and entrepreneurs.
Consumers are the ones who avail their cashback opportunity; meaning, they are the ones who earn a small percentage (around 1 to 5% cashback reward) when they shop from their partner merchants. They can also obtain shopping points for every activity and exchange these points into discounts or cash bonuses.
Merchants, on the other hand, are the ones who sell their products and at the same time benefit from their international loyalty program. According to their website, there are around 90 merchants available.
On the other hand, entrepreneurs are the members -- or distributors in MLM term -- who want to earn money from their multi-level marketing opportunity.
Here's a quick video to explain what Lyoness is about and how it works:
Lyoness Product Line
Unlike typical MLM programs, Lyoness has no consumable products to distribute other than their Cashback Card.
It is used to collect shopping points and cashback from your shopping activities.
While it sounds like an amazing perk, it's good if you would check their partner merchants first to know if these are the brands you normally use or consume; otherwise, it would be useless and a waste of money if you will sign up and shop from these brands only to get a small percentage back.
How To Make Money With Lyoness?
As mentioned, there are no tangible products to sell and the only way for you to earn a commission is by recruiting your friends and families to join the platform.
When it comes to the commission, you will only get 0.5% for every referral that your downline makes and for the purchases of your own downline. They refer to this commission as a "friendship bonus."
Because of their structure, most people think of this program as a scam or a pyramid scheme rather than a legit multi-level marketing program. After all, there's almost no benefit in joining this platform other than the small percentage you get back from shopping, referral's referral, and your referral's purchase.
But is it really a scam?
Let's find out more about this below but for now, you can watch the video of Lyoness' compensation plan:
Lyoness is far from how a typical network marketing programs work wherein you purchase MLM products and sell them to earn retail profits and recruit people and earn bonuses, commissions, and incentives from it.
However, this doesn't mean that Lyoness is a scam. It's a legit MLM program that implements a legit cashback system. While there's no income opportunity here, it does help people save money through discounts.
Other than these, there are several red flags to watch out for, such as:
Too Much Focus On Recruitment
Since there are no tangible products or services to sell, there's literally no other way to make money than to recruit people.
I know recruitment is normal on MLM companies but if the attire attention is on this aspect alone, it might give distributors the wrong impression, such as tagging it as a scam.
Unfortunately with Lyoness, the brand's main goal is to recruit people; they've even provided a "guide" that will ask members to take note of the first 150 people they can think of that they can invite to join the platform. It can be anyone -- from friends to families, to the people who sold you anything.
Sounds crazy, right?
No wonder many MLM participants who are aggressive enough with recruitment end up putting a strain in their relationship.
Here's a screenshot of Lyoness' Income Disclosure Statement:
Otherwise, you can check my on how to earn an income online.
Based on the photo above, it shows how most, if not all of their participants are not receiving any income from their program at all. 43% is a big amount and although you will not bring out a huge amount to join this platform (it's free actually), you are wasting your time, effort and money if you're shopping for points for nothing.
If I were you and you want to make money by promoting products without actually buying them, I suggest that you try affiliate marketing instead.
Affiliate marketing is a legit business model that lets you earn online by marketing products and services. It works by adding links to your content or social media posts and sharing it online; once a visitor clicks on your unique link and completes an action (like purchase a product or sign up for a newsletter), you will receive a commission.
Take note: the commission is not just points or a discount but real cash. Another advantage is that you can use this as a source of passive income.
However, not all affiliate marketing programs you see online are created equal and if you want the top-recommended by both new and seasoned marketers, I suggest that you join Wealthy Affiliate now.
Tagged As A "Pyramid Scheme" In Many Countries
Lyoness is available in 47 countries and most of it, it's perceived as a scam.
In Austria where it's founded, four independent civil courts declared it as a scam. In Norway, it's considered a pyramid scheme already that's why it's been banned.
Other includes that suspect Lyoness as a pyramid scheme includes Greece, Poland, France, Lithuania, Hungary, and Sweden.
While the Federal Court has confirmed that it's a legit business and not a scam, I would not hesitate NOT to join this program, especially if I'm considering a stable income. If you want to join an MLM company, there are other legit options to choose from -- the one that offers real products to sell and the opportunity to make money from.
Here Is My Top Recommendation to Start Highly Profitable Online Business from Comfort Of Your Home
Joining Lyoness is free.
All you have to do is register and provide basic details, such as your name, contact number, and email address. However, you need a referrer's name and email address to proceed with the registration.
Tired of Trading Your Precious Time for Money?
Here is a Blueprint to Owing Highly Profitable Online Business Without Any Experience REVEALED!
Honestly, I can't recommend Lyoness to anyone. Even if the Federal Court did not find the company a scam, I would not hesitate to skip this program because of the red flags involved.
If you want to make money online, it's possible and there are many legit opportunities out there. Let's say you want to join a network marketing company, then you can surely find one that would help you obtain a good income.
You can also apply for online jobs and earn a more stable source of cash or like what I've mentioned, create a business through affiliate marketing.
Lyoness is a legit MLM company with a lot of controversies so I can't recommend it to anyone.
The income potential is too low, I don't think it's even worth your time even if you're looking for a side hustle. It's banned and illegal in many countries because they see it as a pyramid scheme and that alone is more than enough to tell me that this doesn't deserve my time.
As mentioned, there are many legit opportunities online and although you won't really make money in an instant, you can earn a decent income if you find the right program, such as the one below.
When it comes to the most trusted money-making opportunities online, we know the right choice. It's the #1 platform been recommended by many marketers, both new and seasoned.
The best part is that even if you're new to affiliate marketing, you can get the business tools and support you need, such as:
Proven strategy to work smart and earn a lot (literally)
Step-by-step guidance
Best possible support including your own training coach
Lots of training resources
My personal help
And so much more!
Thank you for reading my Lyoness review.
If you have any questions or comments, please feel free to share it in the comment box below.
We Constantly Review Programs in "Make Money Online" Niche,
So That You Don't Have to Waste Countless Hours
Want To See Our
TOP RECOMMENDATION?