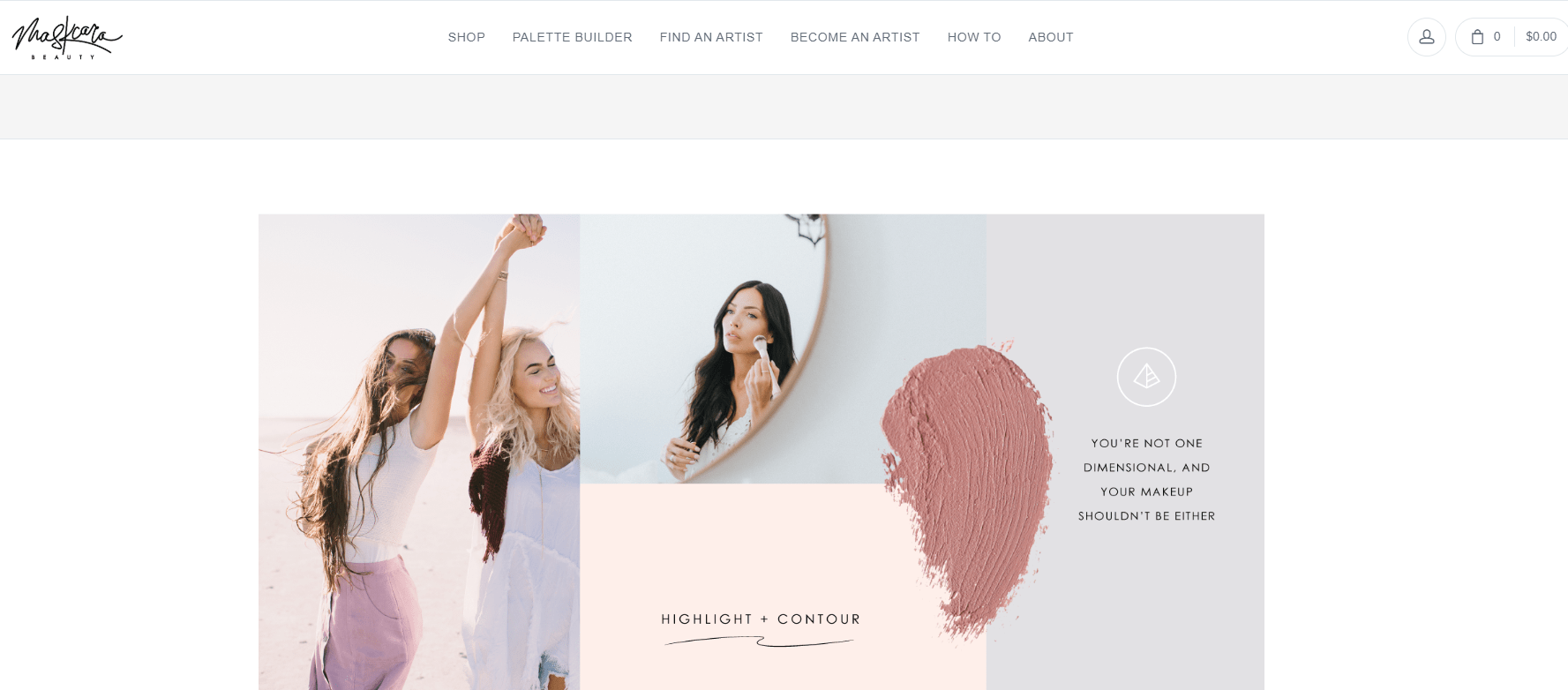 Welcome to My Maskcara Beauty Review!
You're probably in this site trying to gain insights and information about a business you're trying to pursue. So pat yourselves for trying the extra mile by researching and investigating. It is better to be meticulous rather than being too risky and careless.
That's a great way to avoid scams. And after all, you will be investing your time, money, effort and energy in whatever business you will opt to try and of course, you won't want to lose it afterwards.
Nowadays, MLM opportunities are anywhere. Most of the time they market products, from beauty to the health and wellness niche, name it, they have a lot right? And now, we will be discussing a cosmetics distributing MLM company- Maskcara Beauty.
Maskcara Beauty Review Summary
---
Name: Maskcara Beauty
Website: www.maskcarabeauty.com
Founders: Cara Brook
Product Type: Multi-Level Marketing
Price: $199-$399 +Additional $9.95 Monthly Back Office Fee
Quick Summary: Maskcara beauty is a multi-level marketing (MLM) company that sells and markets cosmetics or beauty products from eye shadows to foundations to brush tools, etc.
They call their members "artists". Just like other typical MLM opportunities, you can earn in this company through retail sales and recruitment commissions. But you could only avail of the recruitment commissions once you have passed through their so-called "training period" in which you have to gain $800 sales.
They don't put that much emphasis on recruitment but they do require each member of a sales quota. Probably not a high-income potential opportunity for newbies in the business!
Overall Rating: 5/10
Recommended: No
With a lot of competition in the beauty and skincare market, including popular companies such as MaryKay and Avon, will this be a great opportunity to try your aces as a rookie in this kind of business?
Is Maskcara beauty legit MLM company? Is it not a scam? How about the profit that you'll get? What are the pros and cons of joining this company? Yes, we will tackle all of that here and we will try to answer all of your queries in mind.
Let's talk about this MLM Opportunity- Maskcara beauty in this review!
P.S.
Whether you want to join an MLM company or not, having another source of income helps you grow your finances. Check out my FREE Step-By-Step Guide on how to make money online.
What Is Maskcara Beauty About?
Maskcara Beauty is another E-commerce multi-level marketing company in the beauty and skincare niche. This company sells and markets cosmetics and even included tools such as makeup brushes. Maskcara Beauty was founded by Cara Brook in 2013.
She is a make-up artist and a beauty blogger. With her idea that make-up should be used to enhance the true beauty in a woman's face, rather than covering it up, thus Maskcara Beauty was established. This company is based on St. George, Utah, USA.
Maskcara Beauty Product Line
As their name implies, they sell and market beauty products, especially make-up including eyeshadows, foundations, mascaras, blush-on, contours and many more. See more of their products on the link below.
Here are some of their products
I'd like to commend the packaging of the products, with its aesthetic and minimalistic style of packaging, it can really draw buyers. Would you agree? And also there are a lot of good reviews with regards to their products.
How To Earn With Maskcara Beauty?
First things first, you have to begin by registering as a member whom they refer to as an "artist". Then you have to purchase a starter kit that is inclusive of products and business resources. You can choose between a Basic Artist Kit or Pro Artist Kit.
Here are the kits and their corresponding price and inclusions:
BASIC ARTIST KIT ($199)
25 Catalogs
25 Host Brochures
25 Opportunity Brochures
25 Post Cards
18 IIID Foundation Singles
1 Powder Single2 Brushes / 1 Perfector
3 Compacts
PRO ARTIST KIT ($399)
25 Catalogs
25 Host Brochures
25 Opportunity Brochures
25 Post Cards
21 IIID Foundation Singles
12 Eyeshadow Singles2 Powder Singles
6 Brushes / 1 Perfector
4 Compacts
20 Temporary Tattoos
Milk Moisturizer
The kits are only purchased on a one-time basis and you can't upgrade to a PRO kit once you purchased the BASIC. So better take the PRO KIT.
You will as well have to pay a $9.95 monthly fee for the back office. And also members are required with a minimum sales or quota.
So how will you earn in Maskcara beauty? Just like other MLM companies, you will earn in this company through retail sales and passive residual income from recruitment commissions.
Retail Sales - You will earn 20% from each product you sell and it will not rise even if you ranked leveled up (now that's quite a disappointment).
Recruitment Commissions And Bonuses - Though they do not put a lot of emphasis on recruitment but recruiting will still level up your rank and will also increase your profit and as well open doors for bonuses to you.
This commission can only be availed by members who have already surpassed the so-called "training" period. For aside the quota, each member has to go through probation where they refer to as the "training period" if you have not yet reached the $800 sales. Reach first the $800 sales, so you can earn more than 20% of your retail sales.
Anyway, these are lists of ranks and the percentage of commission value (CV) that can be earned through the team's sales:
Elite HAC-ER: 3% CV
Top HAC-ER: 6% CV
Artist Ambassador: 10% CV
Elite Ambassador: 13% CV
Top Ambassador: 19% CV
Influencer: 21% CV
Elite Influencer: 24% CV
Top Influencer: 27% CV
Executive Director: 31% CV
To know more about their compensation plan, click this link or you can watch this video below.
Is Maskcara Beauty A Scam?
No, it's not a scam. Maskcara Beauty is a legit MLM company, selling and distributing tangible beauty products. You could hold, touch, use and sell these beauty and cosmetic products they supply.
You can also earn these products depending on your sales and recruitment commissions. Though they don't have a Better Business Bureau (BBB) profile, they do hold a lot of good ratings and reviews from buyers. They've been as well running in the business for more or less 6 years.
To register, you have to purchase one of the starter kits which you can choose between a Basic Artist Kit which is for $199 and a Pro Artist Kit which costs $399. Each kit is already inclusive of products and as well as business tools and resources as mentioned above. You will also have to pay $9.95/monthly to access the back office
Here Is My Top Recommendation to Start Highly Profitable Online Business from Comfort Of Your Home
PROS
Quality Of Beauty Products/ Cosmetics
Their products don't only look good from the outside packing but it also great to use. With a lot of great reviews, I can probably say it's worth its expensive price.
Minimalistic Aesthetic Packaging
As I said, their product packaging looks good and catchy. With its minimalistic aesthetic feels, it can draw people to purchase the product. Even their website looks fab! Now, that's a great strategy to market products especially nowadays people are drawn superficially and tend to buy products that capture their eyes.
Bonuses
As you can see in their compensation plan video, by training and supporting your downlines, they will compensate you with a lot of bonuses!
Website Is Informative
On their website, they explained thoroughly about their products, compensation plans, make-up video tutorials and many more. I believe that it is essential to inform potential members of what they are trying to enter. At least there is clarity. But one thing lacking is that they don't have income disclosure.
Fair Emphasis On Recruitment
They don't put so much emphasis on recruitment with compares to sales and that would free them of the notion that they are a "pyramid scheme" MLM. But still, just like any other MLM company, in Maskcara beauty, leveling up your rank will give you higher profits and that would be through recruitments.
CONS
Low-income Potential
For those looking for a full-time job, this could not give much of a living. And as well as for rookies with no experience in the MLM world, this would be a struggle. It could be really of low-income potential.
Costly Start-up
Though they have good quality products, start-up fee is still quite expensive, not to mention the $9.95 monthly payment for the back office.
No Income Disclosure
Yes their website was informative but they lack to state with regards to income disclosure. If would be nice if they would divulge information with regards to how are company members doing in the business, are they earning money or losing it?
Payout Option Is Limited
Maskcara only pays out through Paylution. This would be inconvenient if you want to go for direct deposits or PayPal. And if you want to cash out on your commissions, you'll have to sign up for a Maskcara debit card.
Have To Go Through Training Period
As mentioned above, you can't fully gain your recruitment commissions if you're still in the training period. And surpassing that training period would require you to gain $800, now that would be a lot of work!
Sales Quota Required
Yes, they do require a sales quota for each "artist" and that's not good news, putting quite a pressure on the members to do more and sell more.
Many Competition In The Market
With a lot of competition in the beauty and skincare niche, it would be quite a challenge to market Maskcara products since there are a lot of well-known companies selling the same line of products and are cheaper compared to Maskcara products.
Tired of Wasting Time on Low Quality Programs?
I'm so grateful that I was able to find THIS PROGRAM which helped me to finally start making money online!
It is a business opportunity intended for those who have skills in sales and our well-verses in the MLM world. It is also for those who are beauty and cosmetic enthusiasts in which women are the majority. It is also for those who are hardworking and competitive for there is a sales quota required.
Accessing their back office, in which members are paying $9.95 a month, gives them access to training tools and resources, commissions and other materials that would help them keep going with the business. They will have as well teams that would help them grow their business.
Working already for 6 years in the business, it is definitely not a SCAM. It is a well-established MLM company selling tangible beauty, cosmetics, and skincare products that are of great quality and I would commend them with that, especially the packaging that is enticing.
As a buyer, I might as well recommend buying it but as someone that would recommend you to a job opportunity, in my deliberate honest opinion, I would not recommend you joining this MLM company. Though the company doesn't put much emphasis on recruitment, you still will opt to recruit more in order to gain more profits and bonuses and there is also a required quota for each artist.
So it will definitely require you not only the guts but as well the skills in sales to succeed in this business. So for newbies and those who are new in this kind of business, it's of low success guarantee and low-income potential.
MLM is really a challenging and risky world to venture within starting a business. It would cost you a lot, for you will have to risk not only your time and effort but also your money.
Being a part of an MLM program can be exhausting. I've heard a lot of horror stories from previous MLM participants but like other businesses, the success depends mostly on you. However, if you're not comfortable with how a network marketing works, I got the perfect offer!
Sign up with my top-recommended platform and enjoy the following perks:
The best business tools and support you need
Webinars and training resources
One-on-one coaching
Comprehensive guide
And many more!
I hope I've helped you decide whether Maskcara Beauty is for you or not and if you have any questions or comments, please feel free to share your thoughts below.
Thank you!
We Constantly Review Programs in "Make Money Online" Niche,
So That You Don't Have to Waste Countless Hours
Want To See Our
TOP RECOMMENDATION?