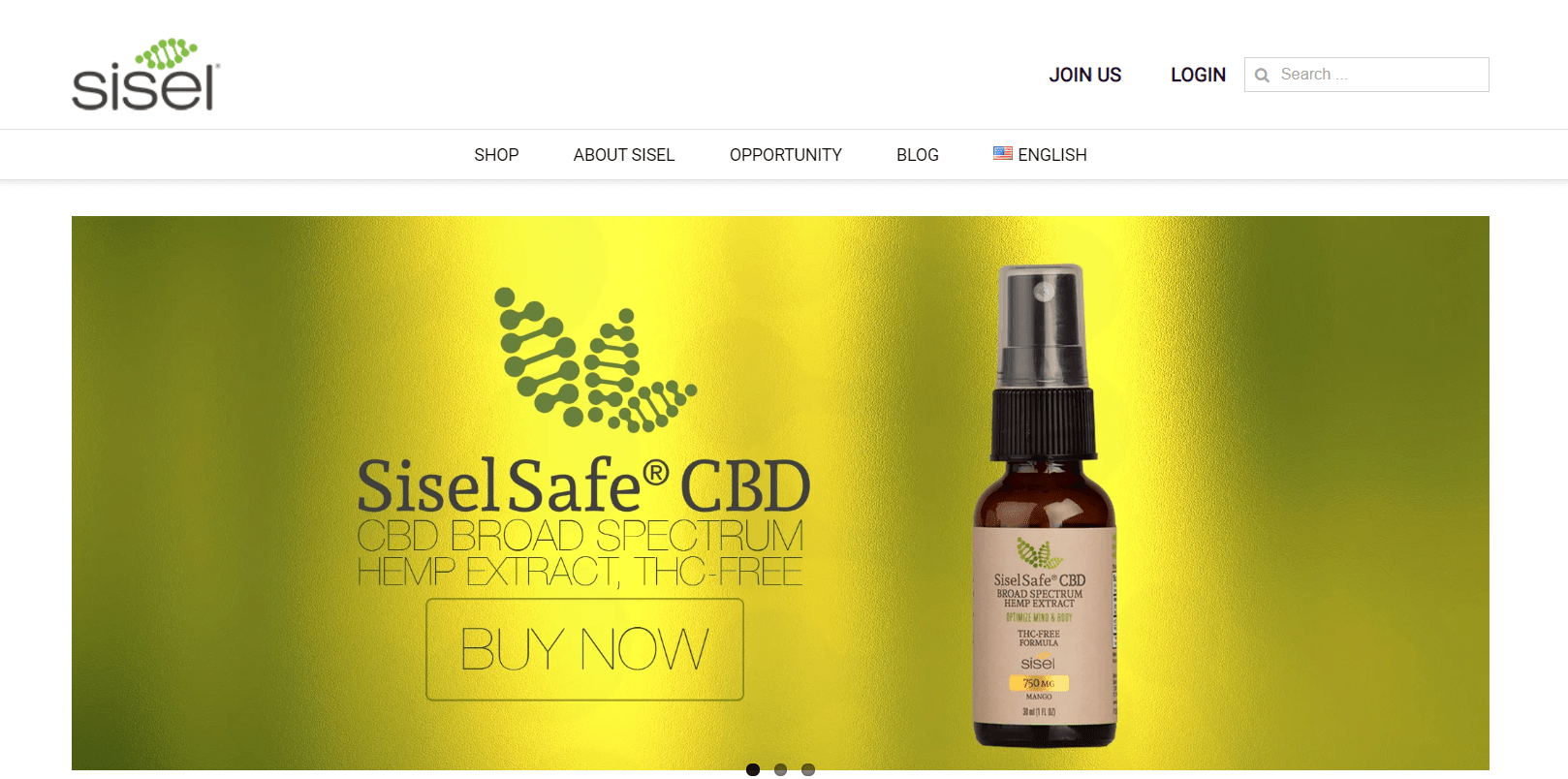 Welcome to My Sisel Review!
You're probably in this site trying to gain insights and information about a business you're trying to pursue. So pat yourselves for trying the extra mile by researching and investigating. It is better to be meticulous rather than being too risky and careless.
That's a great way to avoid scams. And after all, you will be investing your time, money, effort and energy in whatever business you will opt to try and of course, you won't want to lose it afterward.
Sisel Review Summary
---
Name: Sisel
Website: www.sisel.net
Founders: Thomas Mower Sr and Thomas Mower Jr
Product Type: Multi-Level Marketing
Price: $10 Yearly Membership + $50 Monthly Auto-Ship + The Distributor Package Of Choice
Quick Summary: Sisel is another multi-level marketing (MLM) company that is in the health and wellness niche but they also offer other products as well. Other categories in their product line include fitness products, allure (beauty) products and legacy (household cleaning and personal care) products.
Products are manufactured on their company plant. Products are said to be environment-friendly and of high quality with good reviews and ratings but are highly-priced. With low commissions and with more focus on recruitment, it would be of low-income potential. Not to mention the company's mysterious secret!
Overall Rating: 2/10
Recommended: No
Nowadays, products concerning health and wellness are ubiquitous in the market and Sisel is one of them. This MLM company supplies varieties of products. I've seen on their website that they even have CBD infused products.
They have as well beauty, house cleaning, and personal care products. But would this be the best job opportunity to start a business? Is it not a Scam? Is the compensation plan complicated? What is Sisel's mysterious secret? Well, all that and some other questions in your mind, we will answer in this SISEL REVIEW.
P.S.
Having one source of income is good; obtaining another one is even better! So, if you're looking for a side hustle or a full-time source of cash, check out my FREE Step-By-Step Guide on how to make money online.
Sisel or Sisel International is a multi-level marketing (MLM) company that is in the health and wellness niche. They have a variety of products that are manufactured own their company's plant called "Supra Nationals".
With a big company like them having their manufacturing plant, they can supply products to other MLM companies and as well as commercial companies including GNC and Walmart.
SISEL stands for Science, Innovation, Success, Energy, and Longevity. This company was founded in 2006 by the father and son team up of Thomas Mower Sr and Thomas Mower Jr in Utah, USA. The company began with Mower's $150 million that enable them to build their company plant.
Yes, that's indeed a big amount of money, record-breaking capital in the MLM world! But that big amount of money gave birth to their humongous manufacturing plant (which is about 440,000 square feet) that had enabled them to create a variety of products and achieved what they are right now.
Their mission statement is to create toxic-free and environment-friendly personal care products and nutritional supplements.
Sisel Product Line
As mentioned above, Sisel International has a variety of products. Having a company-owned manufacturing plant allowed them to make a wide variety and as well take full control of the cost of these.
These are the categories of their products
Fitness – Health and energy drinks, weight loss supplements
Allure – Beauty products
Health – Health and wellness supplements
Legacy – Household cleaning products & personal care products
They have a great quality of products as said in reviews. They even have an A+ rating in the Better Business Bureau (BBB). But their products are a bit spendy. Let's just hope that it's worth the price.
You can watch the video below to know more about their products:
Here are the top10 best selling products of Sisel International
Sisel R-Kaffe Premium Black Ground
TS-X
Sisel Rapid Repair Night Cream
Sisel Intensified Hair Growth System
SUPRASHINE® Toothpaste
Sisel Hand & Body Lotion
InFLUence
Thermarol
SupraH2 Hydrogen Generator 2000
UltraMaxx Energy Drink
How To Make Money With Sisel?
First, you'll start by signing up on their website as a distributor even with no referrals. You will then have to pay the membership fee of $10 which is paid yearly. And you will as well have to spend $50 monthly in personal volume(PV) of products as part of their "auto-ships". It's quite a big amount of money but you can cancel these "auto-ships" anytime.
They have as well the Sisel System Kit which is designed to help retain new Distributors, putting them on a path to success. Packed with a system guide book, new business building and presentation tools, a Sisel Opportunity flip chart, and more.
Sisel's compensation plan is complicated. But let's try to simplify things for you.
Other than retail commissions, here are other ways you'll make money from Sisel through residual income and bonuses:
Fast Start Bonus – 30% commission from a newly recruited member's first order
Fast Start Retention Bonus – up to 15% on the 2nd-month orders along with Direct Distributor commissions
Direct Distributor Commissions – up to 7 levels pay ups and 15% on a single level
Master Check Match- 4 generations pay ups and 5% on a single generation
Luxury Bonus – up to $700 a month (car bonus)
Sisel may have been coined of a Pyramiding Scheme with the company's strong emphasis on recruiting that would, in turn, allow you to gain bigger commissions and enjoy bonuses but one thing that would wipe them of the notion is because they are a product based MLM company.
But the truth of the matter stands, if you want to earn big in Sisel International, you have to raise your rank and that would only be through recruiting.
For a detailed explanation of their compensation plan, you can click the link or watch the video below:
So, What Is The Company's Mysterious Secret?!
I have found that one of the founders, Thomas Mower Sr. has records of Conspiracy to Defraud and counts of Tax Evasion cases and was even imprisoned for it along with her wife in 2005.
This is not to disdain Mower Sr but it would be quite hard to trust a company having founders with bad records. How sure are you that you would be investing in the right business path?
Sisel International is not a scam. It is a legit MLM company that has been already in the business for 13 years.
Though they are not a Better Bureau Business (BBB) accredited company due to some rules, procedures, and ways that are not convincing and questioning their credibility but they've been already running since 2006. And even if they are not fully BBB accredited, they do hold an A+ rating.
Starting with this MLM opportunity, you have to sign up and pay the membership fee of $10 yearly plus the monthly "auto-ships" that would cost you to purchase $50 of products. But these auto-ships can be canceled anytime. Plus you'll also have to pay for the distributor kits that you will purchase ranging from $250 to $1000.
Here Is My Top Recommendation to Start Highly Profitable Online Business from Comfort Of Your Home
PROS
Own Manufacturing Plant
As mentioned above, they have their company plant and that would be of an advantage for they can ensure quality control and as well as control the costs of these products.
Quality And Variety Of Products
Sisel is a big company with a wide range of products you could choose from. Products are as well regarded by consumers because of the quality.
CONS
Expensive Products
Yes, they do have great quality products and in various categories but they are still a bit expensive. So, it would be quite hard to sell and market these products. And by the way, their "miracle-working" products are not yet evaluated by the US Food and Drug Administration.
High Emphasis On Recruitment
Just like any other MLM company, Sisel is more focused on recruitment. Your promotion and being eligible in gaining big company bonuses are dependent on how well you've recruited people. In short, you level up with your rank with the team that you build. That's why they are as well labeled with a Pyramiding Scheme.
Low Income Potential
Not only that it may cost up to more than $600 of spending yearly (for membership fees and auto-ships), it doesn't also guarantee you a high income. Your profit will come from your sales commissions but is more focused on the recruitment commissions. It will also be a struggle to earn full time and as well as for beginners who have no background with this kind of business. Distributors only receive about 2% on sales commissions and as a distributor, you're not eligible for rebates or commissions on personal orders.
Founder's Bad Record
As divulged above, Thomas Mower Sr has been imprisoned for Conspiracy to Defraud and of Tax Evasion. So are you gonna risk your money, time and effort on a company who was founded by someone who has deceived the government and tried to gain more for self and even disobeyed the law? We are not saying that he's gonna do it again, but then again, better safe and secure than sorry!
Complicated Compensation Plan
Yes, their compensation plan is quite complex especially when it comes to residual commissions earned through recruitments. You need to be a mathematical genius to decipher it. Yes, it's an MLM company but I hope they made it easier to have more clarity and transparency on how profits are made.
FREE TRAINING
Learn How I Started Highly Profitable Online Business From Comfort of My Home Following This Blueprint
Sisel is a business opportunity for those who are experienced in the direct selling, network marketing, and MLM industry.
For a rookie, it will be hard to try your aces in this business since this company emphasizes the need for recruitment and you would also earn from that. That's why it takes the hard work, effort, and skills gained from previous MLM experiences and sales. It is for those who are good at recruiting. It is also for those who are healthy and wellness enthusiasts.
Signing up as a Sisel distributor allows you to access their back office which in turn provides you with the updates in the Sisel business and on your commissions including your organization's growth, as well as the latest technologies, special promotional pricing, access to products and get tips and ideas.
In short business resources that will help you market your sales and aid in your Sisel business venture.
Overall, I would not recommend joining this MLM business venture. Yes, it is a well-established MLM company and it is not a SCAM. It provides tangible products that you can use and these products are even manufactured by their company plant. But because the founder has a bad record, especially in the business sector, it would be too risky.
And also, the company is more focused on recruitment so it will require your hard work, great recruitment skills, and the guts to progress and be promoted in this business in able to gain more profit and bonuses.
Therefore, for newbies and those who are new in this kind of business, it's of low success guarantee since the commissions are also low. Being a member doesn't make you as well an independent entrepreneur for it's like you're an employee of this big company. You earn but with low commission, and it seems like the company is earning more from you.
MLM is a challenging and risky world to venture into starting a business. It would cost you a lot, for you will have to risk not only your time and effort but also your money.
If this doesn't sound appealing to you, I suggest you take my #1 recommended program now. Sign up and enjoy the following benefits:
Best possible support including your own training coach
Lots of training resources
Comprehensive guide
The best business tools and support you need
Webinars and training resources
And many more!
I hope this Sisel review was helpful and informative. If you have any questions or comments, please feel free to share it below.
Thank you!
We Constantly Review Programs in "Make Money Online" Niche,
So That You Don't Have to Waste Countless Hours
Want To See Our
TOP RECOMMENDATION?