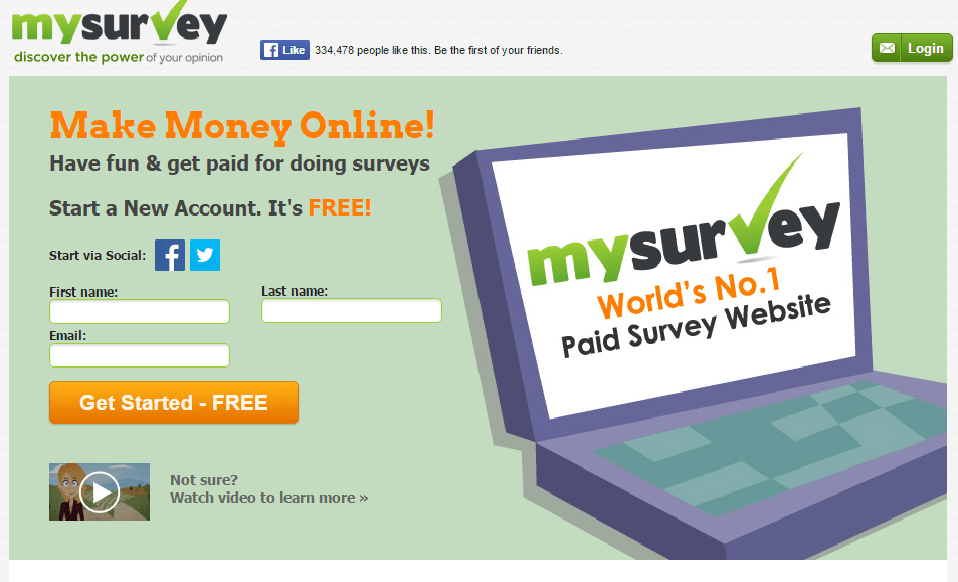 Name: MySurvey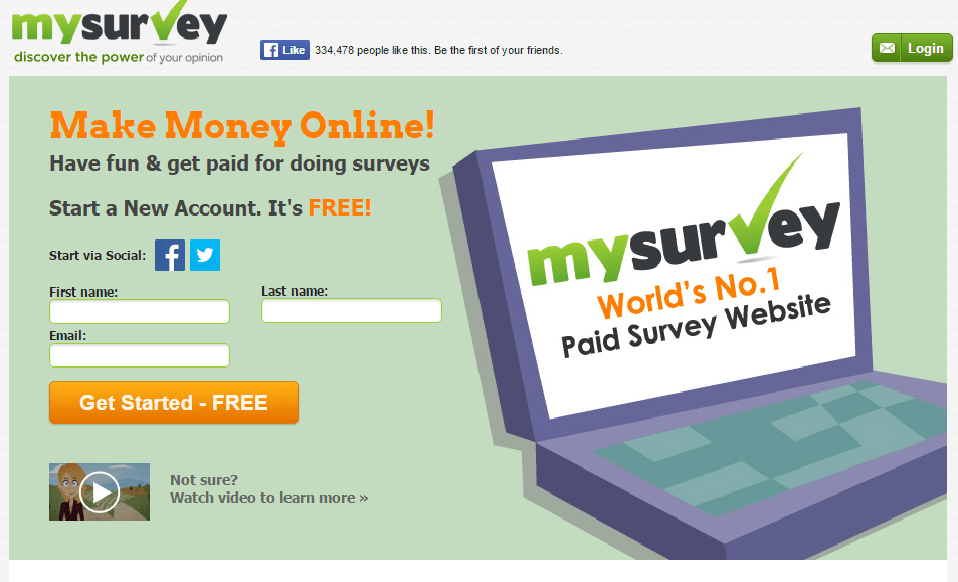 Website: www.mysurvey.com
Price: Free to Join
Owners: Lightspeed GMI
Overall Rank: 6 out of 10
Who it's for: Newbie – Expert
INTRODUCTION TO MYSURVEY.COM
---
MySurvey.com is one of the biggest survey websites you can find online if you really want to try taking online surveys. MySurvey is owned by Lightspeed GMI which is the same company that owns Global Test Market. LightSpeed GMI is the biggest company which conducts online surveys for many huge corporations.
In my review of MySurvey you will find the latest information from May 2016. I have been a member some time back and recently again signed up as a new customer to see if anything has changed.
Based on many reviews online newer customers will be able to take many surveys in the beginning, but as you stay longer and keep on taking surveys you will get fewer survey invitations and more system errors and problems like getting "screened out" and other system glitches.
This is how Email invitations look like:

How Do You Start?
To start with MySurvey.com is very easy, all it requires is to fill out a simple form and confirm your email address. Once you get inside the portal you will need to provide more personal information in order to find matching qualifying surveys. If you ever used Global Test Market then you will find MySurvey to be exactly the same.
MySurvey.com has a point based system which allows you to accumulate points by taking 10-15 minute surveys and after you collect 1100 points you will be able to redeem them for $10 cash via Pay Pal or Amazon gift card. All survey invitations come by email. There are no other promotions or features to get extra reward points like in Swagbucks.
PROS/CONS
---
Pros:
Free to join, easy to start

MySurvey has been around for more than a decade
Survey company which actually pays
One of the main reasons MySurvey comes as one of the top is because they actually have surveys to take and do pay money for them.
Cons:
Withdrawing money for cash takes 4-8 weeks which is very long
Earning potential is very minimal compare to what people expect
Many complaints about customer service
Affiliate program is not available anymore in most regions
As you stay longer you will be receiving fewer surveys
Many system glitches in the middle of the surveys and getting screened out
Earning potential from MySurvey or any of these survey sites is far below from what people expect. Most of these survey companies need a flow of new people to gather data from various people therefore you can never rely on having a stable income from survey websites.
If you are looking to start solid business online you can read my Full Review on #1 Recommended Product with no up front investment.
WHO IS IT FOR
---
MySurvey is for anyone who wants to see if there is a way to make money online from taking surveys. But again keep in mind if you are making $100 – $200 a month from top 5 survey websites – you are spending lots of time answering surveys and burning your eyes which is well not worth it.
Don't get me wrong but I consider survey sites for lazy people who don't want to invest their time in real work and instead answer these surveys which have no long term benefit. You are simply exchanging your time for money at a very low pay rate.
SUPPORT/USER REVIEWS
---
Most support issues arise when people experience system glitches while taking surveys or they are simply getting screened out in the middle of the survey and don't earn any points. Other problems include having difficulties withdrawing money or waiting for money for too long.
Here are most recent reviews from Survey Police website: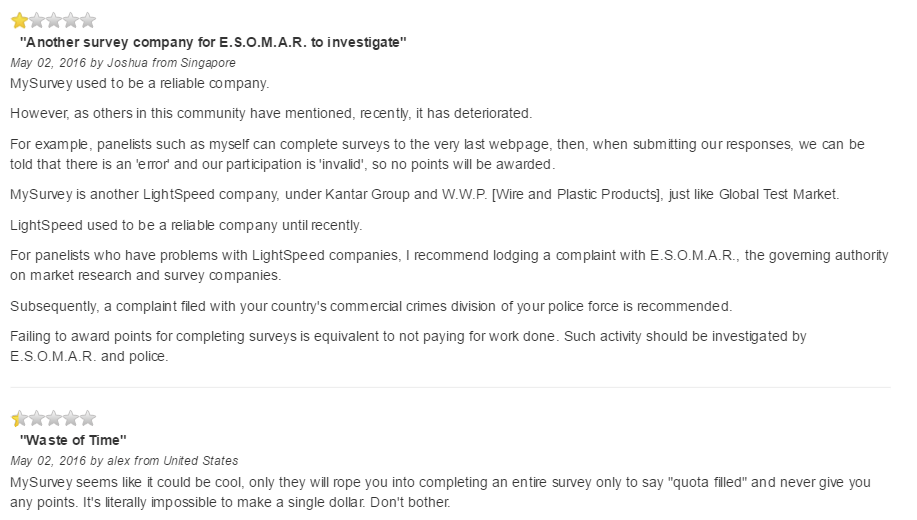 FINAL OPINION/VERDICT
---
Despite many MySurvey complaints it still remains one of the top survey companies at least today although their rating for past couple of years significantly dropped. Just like mentioned earlier new customers always have more surveys to take but as you stay longer you will start experiencing different technical issues and will have fewer surveys to take.
I have done surveys sometime back and was extremely frustrated on how little earning potential was. It is wrong to assume that you can earn substantial income by taking surveys. You basically have to work hard in order to earn your small pennies.
There are quite a few opportunities available online which are far more rewarding and have earning potential ranging anywhere from $1,000 to $30,000 per month. The biggest problem is we all want immediate results as soon as we sign up, but believe me after researching online for over a decade I have come to realize that you need to put quality work in the right place and after that you will achieve success which will be very rewarding.
Below is the chart on how MySurvey stacks up against #1 Recommended Product: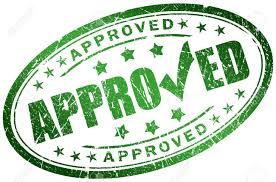 We Constantly Review Programs in "Make Money Online" Niche,
So That You Don't Have to Waste Countless Hours
Want To See Our
TOP RECOMMENDATION?