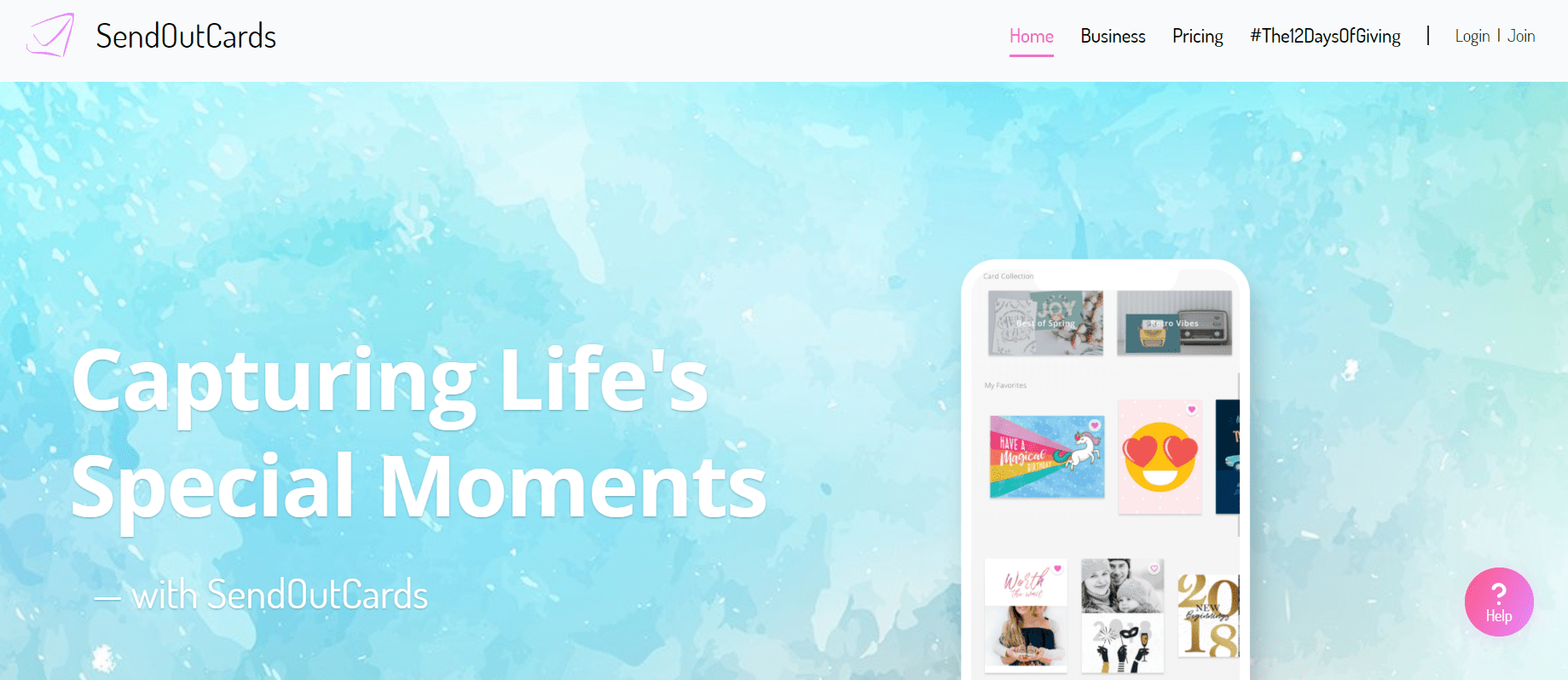 Welcome to My Send Out Cards Review!
We all like receiving gifts and opening greeting cards. In any occasion, these can be therapeutic.
Now, there's a multi-level marketing company that offers that line of products and it's called Send Out Cards. Your thoughtfulness of sending cards can't only benefit you and people but you can also have an earning opportunity with them.
Send Out Cards Review Summary
---
Name: Send Out Cards
Website: www.sendoutcards.com
Founders: Kody Bateman
Product Type: Multi-Level Marketing
Price: $59 Annual Fee + $17 To $97/ Monthly Plan + $395 Add-On System Package
Quick Summary: Send Out Cards as the name depicts, is a company that markets and sells greeting cards as well as gifts. It operates on a multi-level marketing (MLM) business model which allows the affiliates to earn commissions through direct retail sales and as well as recruitment.

But Send Out Cards' income potential is low and that is probably caused by the company's certain marketing restrictions on distributors. We'll see more of that in this review!
Overall Rating: 2/10
Recommended: No
But is Send Out Cards a scam or a legit program? How much money can you make from it? Is this the best make-money program for you?
Let's talk about this MLM opportunity in my Send Out Cards review.
P.S.
Most of us know how challenging it is to make a business out of an MLM opportunity so if you want to make sure that you have another source of income, check my FREE Step-By-Step Guide on how to make money online now.
What Is Send Out Cards About?
Send Out Cards is an MLM company that is dedicated to distributing greeting cards. The company was established by founder Kody Bateman. Founded in 2003, the company is now about 15 years in the business of supplying greeting cards along with gifts. Send Out Cards is based in Salt Lake City, Utah USA.
As to what I've researched, Send Out Cards is one of its kind. Yes, no other MLM company offers such products. Well, on a good point, they have found an interesting niche to build a business.
Paired with helping millions of people act on their promptings, SendOutCards' mission is to provide a vehicle for financial success.
Send Out Cards Product Line
Send Out Card as its name states, offer a variety of greeting cards- from birthday cards to congratulation cards, get well cards, and so on.
And these are the 2 ways on how they send their cards:
This is defined as any card with a unique heartfelt message and an immediate send date.
System card sends to include a) a single card to multiple recipients, b) scheduled card sends to one or more recipients or c) multi-touch campaigns.
They have as well items or gifts you could choose from and place the greeting cards along with it.
So they have as well gifts or items such as:
Brownies
Cookies
Caramel
Jewelry
Teddy Bears
Wine Bottle
Oreos
Gift Set
Do their products work?
The gift card industry is quite a big market but Send out cards has made an online system where people can send a gift card of choice, customized in a way they can place personalized messages or send with gifts and all of these can be achieved conveniently by just clicking a button.
But does it work? Here's one review for you to see:
This one's from Better Bureau Business (BBB), but the complaint was already resolved. (By the way, though already running for 15 years, Send Out Cards is not a BBB accredited business)
How To Make Money WIth Send Out Cards?
Just like other MLM opportunities, you will earn money in Send Out Cards through:
Basically, you send the item to your customers from your account and collect the money directly from them.
Recruitment (Customer Acquisition Bonus)
Below are our earning opportunities and bonuses in Send Out Cards' Affiliate program:
This monthly commission is paid based on sales to customers. More customers buying your products means more income.
Sponsor & Leadership Bonus
This one-time bonus is paid twice a week and is paid to distributors who advance through the ranks and demonstrate the ability to help their distributors grow their businesses. There are many ways to earn this bonus. As you advance in rank in the system, Leadership Bonuses increase and you are rewarded for helping more people sell products, recruit and train customers and/or distributors.
Leadership Volume Commission
This monthly commission is based on the volume sold in your downline. This bonus pays to unlimited levels depending on how your organization is coded to you as a leader.
7-Level Downline Commission
This monthly commission is based on volume sold on the first 7 levels of a distributor's organization.
See more Send Out Cards compensation plan in the video below:
FYI, Send out Cards(SOC) has strict marketing rules! Affiliates are not allowed to promote their business on their own websites. Probably, this is one of the reasons why their income opportunity is not on a breakthrough.
So basically, the way affiliates will market their cards and products is only through word of mouth or through SOC's recommended platform. It would probably be of low success guarantee!
Is Send Out Cards A Scam?
No, it's not a scam. Being already in the business for more than a decade, who would say that it's a scam? Their products are legit. Send out cards is definitely a legitimate MLM company with a somewhat decent compensation plan.
But still, I would not recommend you this MLM business opportunity for a lot of reasons, including that it's not a Better Business Bureau (BBB) accredited company, considering it's been already operating for a long time.
In joining Send Out Cards, sign up is for free but you'll have to upgrade with the following plans which you'll have to pay monthly:
Basic - $0
Enhanced - $17
Card a day - $37
Unlimited - $97
And on top of that, you'll also pay for the Add-on system package which will cost you $395 (which is already inclusive of a couple of things, including an online business office, marketing website, etc).
Other than that, you will also pay for the annual fee of $59, which is refundable!
Here Is My Top Recommendation to Start Highly Profitable Online Business from Comfort Of Your Home
PROS
Good Training And Support
Send out Cards have a great support system for their affiliates. I can see numerous tutorials and videos on their site that could help ones who are opting to join their business opportunity. They really provide the tools that affiliates will need to get started, grow in business, and make it a success.
Conveys Optimism
I like the fact that in a world of chaos, their company is still promoting and selling gifts and greeting cards that can lift up one's burdens and can paint a smile in the face.
Truly their positivity radiates and it's probably one of the reasons why Send Out Cards still stands up to this day!
CONS
Costly
Yes, it's quite expensive to join this MLM opportunity, including the annual fee and packages/plans and add-ons to purchase that will cost you up to $1618 at the maximum. The return of financial investment is not even guaranteed!
Strict Marketing Rules
Yes! SOC has strict marketing rules! Affiliates are not allowed to promote their business on their own websites. And this is probably one of the reasons why their income opportunity is not on success.
So marketing their products would be hard, you'll probably work hard and double-time, marketing their cards and products through word of mouth or their recommended platform.
Low Income Potential, Low Success Guarantee!
Yes, it can give you probably some income but not enough for a living. Their Income Disclosure Statement (IDS) even stipulates that 62% of their affiliates did not earn commissions in 2012.
FREE TRAINING
Learn How I Started Highly Profitable Online Business From Comfort of My Home Following This Blueprint
It is good for individuals who are looking to start a part-time home-based business but are well versed in computer handling since transactions are online and through a system. Yes, it's only for a part-time job and not for a living.
And this business opportunity is really intended for those who have skills in sales and are consummate in the MLM world. Since recruitment is still encouraged to earn bigger commissions and profits. It is also for those who are fond of greeting cards and gifts and as well to those who enjoy sending them to friends and family.
Being an affiliate in their company, SendOutCards will provide the tools you need to get started, grow your business, and make it a success. They have company tutorials, videos, and materials that help you train in your Send Out Card business. Included in the $395 is an online business office, marketing website(duplicate) and 300 system sends.
In closing, I would still not recommend you joining in this MLM opportunity that Send Out Cards offer. Yes, it is a legitimate MLM company that has been already on the run for more than a decade. And yes, it is not a SCAM, for products are as well legit! I even like the thought of positivity their products (gifts and greeting cards) bring to people.
But with a low success rate of the affiliates in the company as to what is reported in their Income Disclosure Statement, this can't be a great income opportunity for you to begin with.
Operating on an MLM Business model, you will opt to sell more and recruit more. And definitely it will require you to have the sales skills to persuade people to buy and as well as recruit people to join for you to earn higher commission and bonuses.
With the low success rate in their IDS for the past years, how sure are you if you will earn money and be successful in this company? It may give you some income but not enough for a living. Definitely, low-income potential!
With these MLM opportunities, success can be hazy so be sure not to jump into wrong decisions immediately.
Lucky you, I found a perfect solution. Take my #1 recommended program now and make money without huge capital and recruitment involved. Also, you get to enjoy these benefits:
One-on-one coaching
The best business tools and support you need
Webinars and training resources
Comprehensive guide you can use on all kinds of business
And many more!
Anyway, thank you for reading my Send Out Cards review. I hope it had revealed things you are looking for and had been skeptical about.
Wishing you well in your business ventures!
We Constantly Review Programs in "Make Money Online" Niche,
So That You Don't Have to Waste Countless Hours
Want To See Our
TOP RECOMMENDATION?