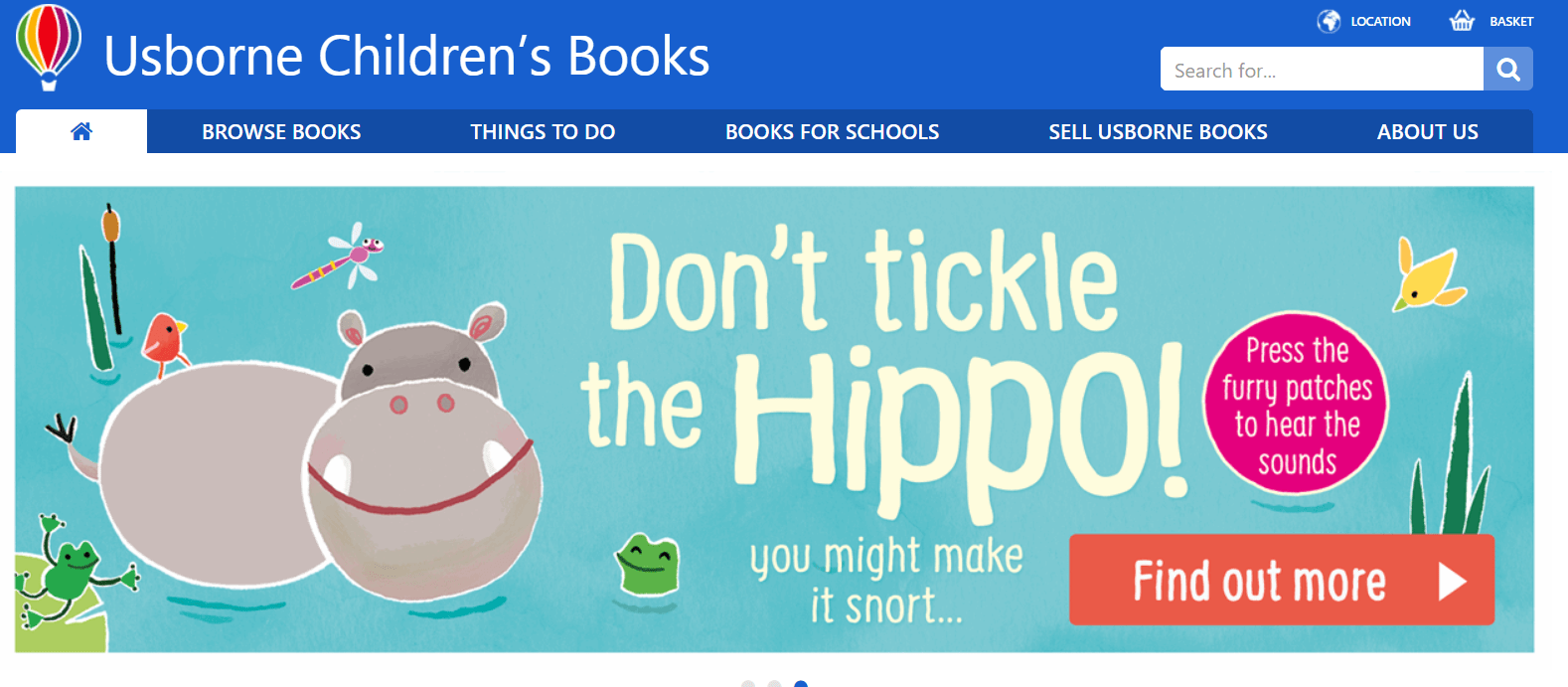 Welcome to My Usborne Books Review!
I'm not here to scoff MLMs but I would just want to bring about awareness and information to the audience of this review. MLM opportunities are anywhere but there are as well job opportunities that are success guaranteed and are safe. See more in my recommended programs.
But for information and an unbiased honest review's sake, thus this review!
Usborne Books Review Summary
---
Name: Usborne Books
Website: www.usborne.com
Founders: Peter Usborne
Product Type: Multi-Level Marketing
Price: £48 Starting Fee + $75-$125-Worth Of Starter Kits
Quick Summary: Usborne Books is an independent publishing company of books in the United Kingdom (UK) but their books are now available worldwide. This company provides as well a multi-level marketing (MLM) opportunity for those who would want to earn by selling their books.
Overall Rating: 4/10
Recommended: No
Books bring learning, adventure, and enjoyment. We all have grown into books that had been part of our childhood. And how good it is if you could as well find an earning opportunity with books that have benefited you, your children (child to young adult) and others as well?
Yes, that's quite interesting, right? Now we will discuss a book-related direct selling company called Usborne Books.
Is this the right opportunity for you?
P.S.
If you want to make extra cash online, whether you have a full-time job or not, you can check my FREE Step-By-Step Guide now.
What Is UsBorne Books About?
Usborne Books is a multi-level marketing company that provides children and young adult's books worldwide. Income opportunities are the same as other MLM opportunities. So it's just like your typical networking company, only different because their products are books.
In 1973, Usborne Books was founded by Peter Usborne, a British publisher. When Peter Usborn got a call from his wife saying he was going to be a father, he then decided to move into children's book publishing so that he could create colorful, exciting, captivating books for kids – including his own. Thus the birth of Usborne books! After 4 decades, Peter (now in his 80s) is still working hands-on in making company's books alongside other in-house editors, writers, and designers. The inspiration behind the books, or the baby he received that phone call about, Nicola Usborne is now the company's Deputy MD, working hand in hand with her dad.
Usborne books are conceived and created by editor/writers and designers in the company offices in London, England, and illustrated by artists worldwide. As of now, their company headquarters are located both in the UK and in the US.
In 1981, the company opened Usborne Books at Home, the company's direct sales department. Usborne Books is owned by another company named Education Development Corporation (EDC), where Usborne & Kane Miller books are being showcased.
Their direct selling division Usborne Books at home was created to sell books directly via home parties to buyers. It is a division of the Educational Development Corporation (EDC). Usborne books have been credited with a lot of recognition, including being voted twice by Forbes as one of the 200 best small companies in the world.
UsBorne Books Product Line
As the name depicts, USBORNE products are books. Yes, they do have a wide variety of books- a large selection of about 2000 books for all ages – from babies to toddlers, preschoolers, school-age and up to middle school. Yes, they provide children and young adult's books worldwide.
How To Make Money With Usborne Books?
They have this consultant program for those who would like to earn in selling Usborne books and they call it Usborne Books at Home or Usborne Books & More. You begin by registering and paying the starting fee of £48 (pounds) which is about $64.25
You will then be acknowledged as an independent organizer where you can then earn up to 24% commission on everything you sell based on the kits you will purchase.
These are the following kits to choose from and their inclusions:
$75 kit:
10 books at $100+ (in retail)
6-month e-business package
5-pack count of Usborne Books catalogs
20-pack of mini catalogs
order forms
host guides
monthly e-business package (free website access for 6months)
branded Usborne Box
$125 kit:
20 books valued at $200 (3 featured titles plus additional 17 titles)
6-month e-business package
5-pack count of Usborne Books catalogs
20-pack of mini catalogs
order forms
host guides
monthly e-business package (free website access for 6months)
branded Usborne Box
FYI, the catalogs you receive from Usborne are mostly out of print. If not, they are only good for 6 months. You will also opt to renew a series of subscriptions from the eCommerce website, OrderPro (which is necessary for placing and processing orders), etc.
eCommerce website – $12 for 3 months
I Make News Newsletter – $15 for 3 months
School and Library I Make News Newsletter (intended for Educational Consultants) – $15/3 months
OrderPro Basic – $1.30 a month
InTouch (automated email system) – $5 a month
OrderPro Point of Sale – $1.60 a month
So how will you gain money in Usborne Books' MLM opportunity? Just like other MLMs, you will have income through sales commissions and recruitment commissions.
Sales commissions - You can earn up to 24% commission on everything you sell from day one and your income increases as your business grows. You can earn through:
Earn by Sponsoring - Earn a 4% bonus on your personal recruits' sales every month that you sell at least $350. In your first 12 weeks of business, for each person, you sponsor you can earn $25 in the product of choice.
You can learn more about Usborne Compensation Plan in the video below:
No, it's not a Scam. Usborne books are a legit MLM company, selling and distributing tangible books. You could hold, touch, use and sell these products they supply. You can also earn with these books depending on your sales and recruitment commissions.
Being in the business for more than 4 decades and in such a long time like that who would say that it's a scam? Definitely not! Though Usborne books is not a Better Business Bureau (BBB) accredited company, they do hold a lot of good ratings and reviews from buyers and has been rated A+ by BBB.
Here Is My Top Recommendation to Start Highly Profitable Online Business from Comfort Of Your Home
Joining their consultant program will cost you to pay the starting fee of £48 (pounds) which is about $64.25, you will then choose to purchase the starter kits that are at $75 and $125 which is already inclusive of catalogs, website, books at a retail price, business tools, and materials needed to go on with your own business.
PROS
Quality Books
Product-wise, their books are really of "quality". They also have great reviews and lots of awards and accomplishments. These awards are proof that they are doing good in making books. They are as well-rated A+ at the Better Business Bureau (BBB).
Reliable Company
Operating since 1973 and being on the run for more than 4 decades they are definitely a well-established company. They are as well a member of the Direct Selling Association (DSA) which further confirms that they are truly a reliable MLM company.
Fair Emphasis On Recruitment
Unlike other MLM opportunities, they don't put so much emphasis on recruitment with compares to sales and that would free them of the notion that they are a "pyramid scheme" MLM. But still, just like any other MLM company, in Usborne books, leveling up your rank will give you higher profits and that would be through sponsorship and recruitments.
CONS
Costly To Join
Yes, it's pricey to join this MLM opportunity, including the start-up fee and starter kits to purchase. It will cost you $125 or more to get the number of books you need to build a steady catalog. Not to mention, that the inclusive is just for 6 months, so you will opt to buy more kits or you will opt to pay the monthly fees for the catalogs, website or other order processing programs. You will as well have to spend for parties to showcase Usborne books.
Low Success Rate, Low Income Potential
Yes, it can give you probably some income but not enough for a living. Yes, you'll get lots of free and discounted books. But how many books can one family buy? And the sad fact is that 95% of Usborne Book affiliates do not make money. With that low success rate, the income potential is low!
Exhausting Home Parties
Yes, home parties are one of Usborne books' sales strategy but it would really require effort and time. It can also be tiring for the organizer, not to mention the heavy loads of books and it can be difficult to book new home shows. You will as well have to spend money to host these home parties to promote the books that you sell.
Bad Customer Service Complaints
Yes, their products are great but there are complaints with regards to customer service especially on product shipment and delivery for it takes a long time for the products to arrive.
These delayed shipments place as well as problems to consultants and organizers and put them in a position where it would be hard for them to provide good service because delayed shipments are out of their control.
Tired of Trading Your Precious Time for Money?
Here is a Blueprint to Owing Highly Profitable Online Business Without Any Experience REVEALED!
It is good for individuals who are looking to start a home-based business, yes it can be a part-time job for them but not for a living. This business opportunity is really intended for those who have skills in sales and are consummate in the MLM world. It is also for those who are bookworms, book enthusiasts and those who promote learning to children.
Overall, I would not recommend you joining in this MLM opportunity that Usborne books offer. Yes, it is a well-established MLM company that has been already on the run for more than forty years and it is definitely not a SCAM.
It provides quality books that are affordable to customers. In terms of products, I highly commend their books. Usborne books are really a catch for its colorful and beautifully illustrated contents and cover but not all people are interested in buying books for they could as well go to book sales and buy second-hand books.
So it will definitely require you to have the sales skills to persuade people to buy the books that you sell. And though they are not that focused on recruitment, you will still opt to recruit to earn big and gain company bonuses.
And one thing that puts them on the No list, is the fact that 95% of Usborne Book affiliates do not make money. With that low success rate of only 5%, how sure are you if you will earn big in this company? It maybe can give you some income but not enough for a living. Definitely, low-income potential!
Want to make money without bothering anyone? Don't worry, I got a perfect solution!
Sign up with my #1 recommended program now and enjoy the following benefits:
One-on-one coaching
Comprehensive guide
The best business tools and support you need
Webinars and training resources
And many more!
Thank you for reading my UsBorne Books review and if you have any questions or comments or if you want to share your personal story, please feel free to do so in the comment box below.
We Constantly Review Programs in "Make Money Online" Niche,
So That You Don't Have to Waste Countless Hours
Want To See Our
TOP RECOMMENDATION?