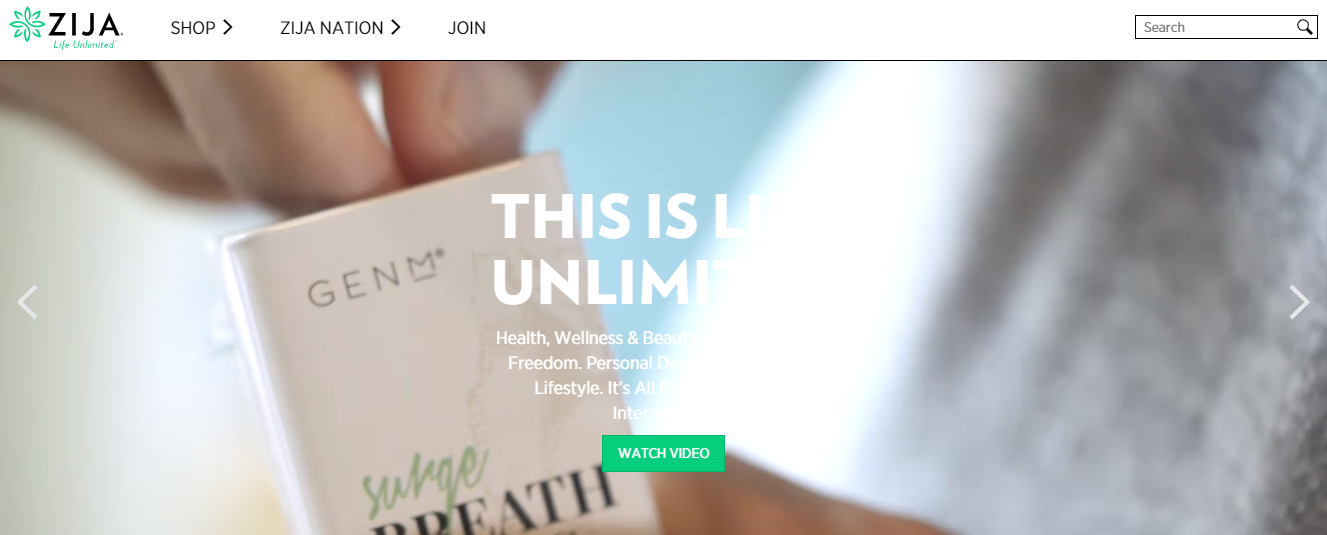 Welcome to My Zija International Review!
Multi-level marketing (MLM) is one of the most popular business opportunities that most people take and it's no wonder why. Promises of huge commissions, luxurious cars, travel incentives, and a lot more are often part of their marketing and who wouldn't like that?
However, getting your investment back is challenging because aside from selling overpriced products, you also need to recruit people to join the program. Also, not all MLMs are created equal so you should find out as much as you can about the platform before you join or sign up.
Zija International Review Summary
---
Name: Zija International
Website: zijainternational.com/
Founders: Ken Brailsford
Product Type: Multi-Level Marketing
Price: $20 For Enrollment Fee + $40 For Starter Kit + $$$ For Monthly Purchases
Quick Summary: Is Zija International A Scam? No, it's not. It's a legit MLM company that promotes supplements, personal care, and other essentials. It's one of the longest operating companies that have received various recognitions.
It offers an opportunity that will allow you to make money online but how much cash can you earn from it? How does it work? What makes it different from other network marketing?
Overall Rating: 4/10
Recommended: No
Perhaps, that's one of the reasons why you're here. You want to know what Zija International is about. Does it really work? Is Zija International a scam or a legit MLM company you should consider?
P.S.
If you're not comfortable with inviting new people, you can skip this opportunity and check my step-by-step guide on how you can make money online.
What Is Zija International About?
Zija Limited is a multi-level marketing company that promotes health and wellness products. When you say MLM, it's not about pure selling; you have to invite other people to become your downline so you can earn more commissions.
Founded in Utah, the brand started when the founder, Ken Brailsford, watched a documentary on Discovery Channel about a "miracle tree". He then decided to launch his own company which flagship products include India's miracle tree -- Moringa Oleifera. It wasn't long until Zija International was recognized as one of the fastest-growing companies.
Zija International Product Line
Basically, Zija International promotes supplements, essential oils, and personal care products, which main goal is to improve the health and overall wellness of its users.
As mentioned, their flagship product, which is called Core Moringa, is made of Moringa Oleifera. Other than the supplement, it also comes in teas, drinks, and capsules form. It's known for being packed with vitamins, minerals, and other essential nutrients.
However, I just noticed this at the bottom of their page:
It says that their "statements have not been evaluated by the Food and Drug Administration" so I think that you should use their products at your own risk and that you should not expect it to cure any disease.
How To Make Money With Zija International
Like other MLM companies, Zija International will encourage you to become one of their distributors so you can be your own boss. However, you cannot simply join online unless you have an ID Number or Username of one of their distributors. Otherwise, you can call them over the phone to register.
Once you have successfully joined the program, you will earn through:
Retail Sales
Basically, you can make money with an MLM program by purchasing their products on a discounted or member's price and sell them based on the suggested retail price. The difference between the wholesale price and retail rate is your profit.
Fast Start Commission
This incentive lets you earn around 15% to 25% for your new downline's first order volume.
You can earn money by growing your left and right downline legs. This simply means inviting more and more people to join the program and encouraging your team members to do this, too.
Team Benz Luxury Car Program
If a member is qualified for this program, Zija will provide you cash every cycle so you can use it to buy your very own Mercedes-Benz.
Special Initiatives
This includes team builder bonuses, travel incentives, and the Zija International Rewards Program. This gives the distributor a chance to get a free product, earn cash, or win other prizes.
To learn more about Zija International compensation plan, you can watch the video below:
Is Zija International A Scam?
Zija International is not a scam and if you rely on the Better Business Bureau, you might be relieved to know that it's been accredited since 2012 and has received an A+ rating. However, it is not exempted from the complaints of their distributors.
According to these people, Zija International charged them without their consent. Another one claims that the refund policy is a lie.
But then, I also found positive feedback about the program and how it changed their lives.
To become a Zija International Distributor, you need to pay $40 for the starter kit and another $20 for the enrollment fee. Aside from the starter kit, you are also required to purchase any of these kits:
SmartPack 1 $200
SmartPack 2 $200
SmartPack 3 $200 PlusPack $200
Zija Personal System $330
Zija Builder System 1 $660
Zija Builder System 2 $1,320
Notice how expensive the prices are? Well, this is normal for most MLM companies. I mean, it's like one of their characteristics -- the expensive fees! And if you're not comfortable with investing this amount, you can always look for a better opportunity that will help you make money online.
In case you don't know, you can start an online business even without a capital, and my step-by-step guide will help you.
Here Is My Top Recommendation to Start Highly Profitable Online Business from Comfort Of Your Home
PROS
Legit MLM Company
If you're someone who's interested in this kind of business model, you can consider Zija International since it's legit. There are many scams online, therefore you should be really careful about joining programs.
CONS
Expensive Investment
$40 may not be much of a big deal for some people but if you're a beginner and you don't know the ins and outs of network marketing, you may never get your investment back. Also, aside from the $40 starter kit and $20 enrollment fee, you'll have to purchase products every month to keep your account active.
Difficult Business Model
I don't know about you but for me, I don't like the idea of persuading (sometimes forcing) people to join the program for the sake of commissions. Sometimes, I think some distributors are too focused on the amount that they will earn rather than helping other people to the point that they use bold claims and misleading information.
Not Easy To Join
Unlike other MLM companies, you can just join easily unless another distributor invited you. I also found out that even if you have received an invitation from another member, it's not guaranteed that your application will be granted. Apparently, you have to prove that you're capable enough to join their program.
Tired of Wasting Time on Low Quality Programs?
I'm so grateful that I was able to find THIS PROGRAM which helped me to finally start making money online!
For MLM companies, I always suggest that you should at least have experience selling things. Zija International has very expensive products and if you're their distributor, it would be challenging for you to market these to other people.
You also need to know how to encourage your family and friends to join the platform otherwise, making money with Zija International is almost impossible.
If you think that this is not the opportunity for you but you want to start a business online, I suggest you sign up with
my top recommended program
. It's free and you don't need to purchase products every month. Also, it has everything you need so you can start making money online.
According to some members, Zija International produce international and regional events so their distributors can learn new skills necessary for their business. They also conduct a "Zija Nation Call" where they update their distributors about their new products, offers, and anything else related to the company.
Zija International is a legitimate multi-level marketing company that promotes health and wellness products and an opportunity to start a business online. However, I cannot recommend this to anyone because I'm not comfortable with selling overpriced products and forcing people to join a program. It may be part of their system but I've been invited a lot of times before, by various MLM programs, and honestly, it annoys me to hear their exaggerated stories.
However, I can't tell you directly that you should not consider this option when you want to make money. We have different interests and skills and if you feel like you will excel in this kind of business model, then you can always try at your own risk.
Looking for another kind of business opportunity? Just keep on reading.
Want to start a business but don't have a capital? Don't worry, I got you!
Sign up with my top recommended program and have all the things you need to get started, such as:
Training resources
Webinars to help you start your business online
One-on-one coaching
Comprehensive guide
And many more!
I hope I have enlightened you with my honest Zija International review and if you have any questions or comments or you want to share your experience with this program, please feel free to share your thoughts below.
Thank you!
We Constantly Review Programs in "Make Money Online" Niche,
So That You Don't Have to Waste Countless Hours
Want To See Our
TOP RECOMMENDATION?