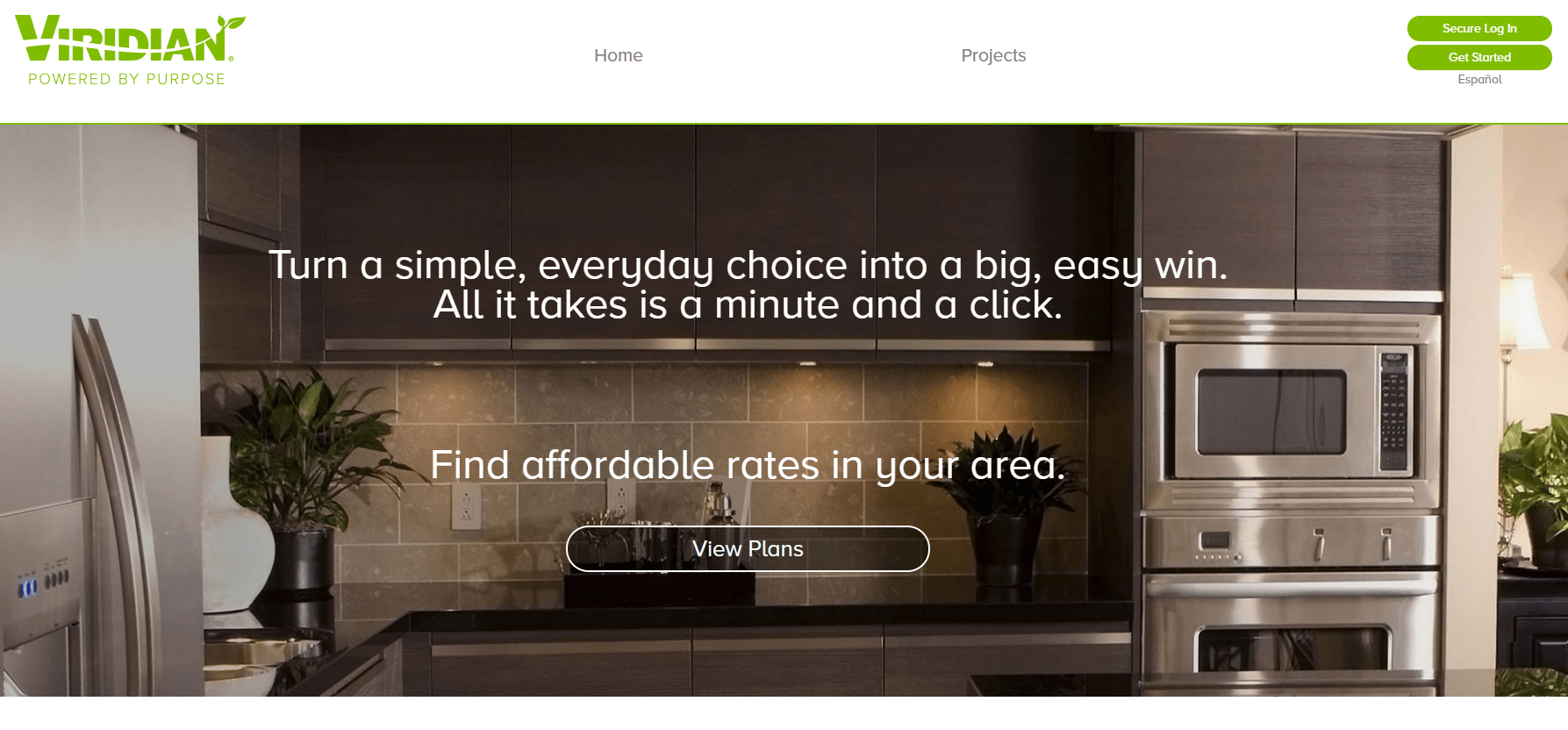 Welcome to My Viridian Energy Review!
Perhaps you're here because you were offered an opportunity to make money with Viridian Energy or buy their products. Whatever your concern is, you must learn about the company first before signing into their offer.
So if you're looking for a legit Viridian Energy review, then you're in the right place!
Viridian Energy Review Summary
---
Name: Viridian Energy
Website: www.viridian.com
Founders: Michael Fallquist
Product Type: Multi-Level Marketing
Price: $20 For The Website Every Month + $59 For The Annual Membership Fee + $99 To $399 For The Products
Quick Summary: Viridian Energy is a network marketing company that promotes green energy or energy coming from the sun, water, or geothermal heat. It also offers an opportunity to make money through recruitment.
Overall Rating: 3/10
Recommended: No
In this post, you'll find out what it's about, its pros and cons, and whether it's a scam or not.
Just to give you a heads up, the opportunity offered is multi-level marketing and though this business model is legit, it's far more challenging than the typical businesses we have nowadays. Other than selling the products, you also have to recruit people to join the platform to earn more commissions and bonuses.
So if you think this will be difficult or you just want another way to earn an income as a backup, I suggest that you check my FREE Step-By-Step Guide on how to make money online.
What Is Viridian Energy About?
Unlike typical multi-level marketing (MLM) companies, Viridian Energy does not offer slimming coffee, skincare essentials, or health supplements. Instead, it provides green energy at a lower price compared to other energy suppliers.
It's not a unique product but as of now, only a few brands offer this as an MLM opportunity. I've reviewed more than a dozen network marketing companies in the past and these are the businesses with almost similar products to offer:
Viridian Energy was founded by Michael Fallquist in 2009 and as of now, it's headed by Paul Booth as its CEO.
According to his LinkedIn accounts, Michael has been involved with several energy companies, such as Crius Energy and Regional Energy Holdings. Paul, on the other hand, founded Data Paradigm, Inc. in 2004 and has over 30 years of MLM experience.
That being said, the leaders of this company have a solid background in handling and growing a company, which is important in every type of business.
Viridian Energy Product Line
Viridian promotes green energy or energy that comes from natural sources, such as the wind, rain, sunlight, tides, and geothermal heat, to name some.
Their consumers range from homes to business and here's an outline of their products:
Commercial Energy Program (for business facilities)
ECO Prepaid
Electricity and Natural Gas
Smart Thermostats
Solar
Compared to the leading energy providers, Viridian Energy offers a cheaper, eco-friendly alternative. The company also claims that they are family-oriented, which all sounds good. However, there are a few controversies that they've been involved with, such as the apparent unethical billing practices.
Here are a few screenshots for your reference and to read more reviews, you can click this link:
How To Make Money With Viridian Energy?
Unlike the usual MLM companies that have two main ways to make money, Viridian Energy offers five options to earn an income, and these are as follow:
Team Bonuses
Customer Bonuses
Residual Income
Carpool Commissions
Explore The World
Basically, you have to recruit people so you can earn more commissions and bonuses. You also need to encourage your recruits to train their downlines so your team can make more money.
To learn more about Viridian Energy's compensation plan, you can click this link or watch the video below:
I just want to clear something about MLM though. Like most of you, I see network marketing companies as a scam but after researching and studying various businesses under this structure, I found out that the business model itself is not a scam.
It's legit and it's necessary or normal for this platform to sell overpriced products for the commissions and incentives of their distributors and to invite people to join the platform. No one can blame the people who think that this is a scam though because it's almost similar to how a pyramid scheme works.
In a pyramid scheme, you have to invite people but the difference is that it has no tangible products to sell and make money from and even if it has products, it's not of quality. That being said, the business is NOT sustainable and there's a huge chance that you will not get your investment back, thus the massive number of complaints.
The problem with legit multi-level marketing, however, is that despite being legit, they focus heavily on recruitment and since it's the main focus of their compensation plan, most distributors are having problems with it and often, it leads to being tagged as a pyramid scheme or being shut down.
Sadly, this is the same thing Viridian Energy. Based on the compensation plan, the only way to make money is by recruiting and encouraging your downline to do the same.
Is Viridian Energy A Scam?
Viridian Energy is not a scam. It's a legit company that sells legit green energy. It has a record with the Better Business Bureau, however, it's not accredited and there's no rating.
Also, there are drawbacks to consider, such as the "deceptive" or unethical billing practices.
According to a source, a class-action lawsuit was filed against the company for "promising" clients that they can save on their electricity bills when they switch to Viridian Energy, however, that did not seem to be the case.
Another drawback is the Income Disclosure Statement (IDS).
Based on the photo below, the average monthly earning of an associate is around $104. This is not bad if you use Viridian Energy only as a side hustle or an additional income. However, if you want it to be the main source of cash, you'll have to work harder since a hundred dollars won't take you anywhere.
Here Is My Top Recommendation to Start Highly Profitable Online Business from Comfort Of Your Home
According to their website, there's no need to pay for any membership or enrollment fee to become a member but when you finally registered your details, you will find out that you will shoulder the following expenses:
$20 every month for the website
$59 for the annual membership fee
For the products, you will pay $299 to serve a single state and $399 to sell in other states.
Take note that you need the name of a referrer to register successfully.
The good news, perhaps, is that there's no quota or minimum amount of sales to keep your account active but of course, since this is a business, you'd like to increase your income so you have to make an effort selling their products.
Also, you have to consider a study conducted by Jon Taylor about MLM companies. According to his research where he used some of the well-known brands as his basis, only 1% among the MLM participants succeed in this kind of business.
So if I were you, I'd ask myself if I'm really ready for this or if it's worth your time. I know there are legit MLM companies that can help you make money through this business model but that requires time, energy, and effort to improve your skills and expertise in making a sale and inviting people.
Tired of Wasting Time on Low Quality Programs?
I'm so grateful that I was able to find THIS PROGRAM which helped me to finally start making money online!
Considering the unique product and the difficulty in selling it, it's ideal for anyone who has experience with network marketing and has a passion for green energy.
Admit it, no matter how beneficial this kind of energy is, it's not for everyone. Most people are still not open to this idea or don't have enough cash to purchase their products so it's not going to be easy.
But don't worry, there are always other options to choose from. For instance, you can check other MLM opportunities if you're into network marketing.
You can also try looking for a job online in case you want to quit your regular job. Their many home-based works you can consider over the Internet. Just make sure that the platform you're considering is legit.
Otherwise, you can consider creating a blog or affiliate marketing, which are both profitable options. It's not as easy as you think though since it will require time and commitment but the good thing about it is that you don't need money to begin.
And if you're looking for the #1 recommended affiliate marketing program, be sure to trust Wealthy Affiliate.
Viridian Energy is a legit company that has been supplying energy products since 2009. It has a few complaints though, especially when it comes to billing. According to a lawsuit filed, the brand claimed that its customers can save if they chose to switch to their company but it turned otherwise.
Also, unlike typical MLM companies, the only way to make money from them is by recruiting people to join the platform. This could pose a problem in the future as some MLM companies have already been shut down because of putting too much attention on recruitment.
Also, it's not easy to invite people. Admit it, do you really want to call or send messages to your friends and family and ask them to join the program you're in?
If not, I don't think this is the right platform for you.
Don't worry, I got a better option for you!
Don't want to recruit but want to make money online?
Want to start a business but have no capital, to begin with?
Don't worry, there's hope!
Sign up with my top-recommended program now and get the business tools and support you need, such as:
Training resources
One-on-one coaching
Comprehensive guide
Webinars to help you start your business online
And many more!
I hope my Viridian Energy review has helped you and if you have any questions, feel free to comment below.
Thank you!
We Constantly Review Programs in "Make Money Online" Niche,
So That You Don't Have to Waste Countless Hours
Want To See Our
TOP RECOMMENDATION?