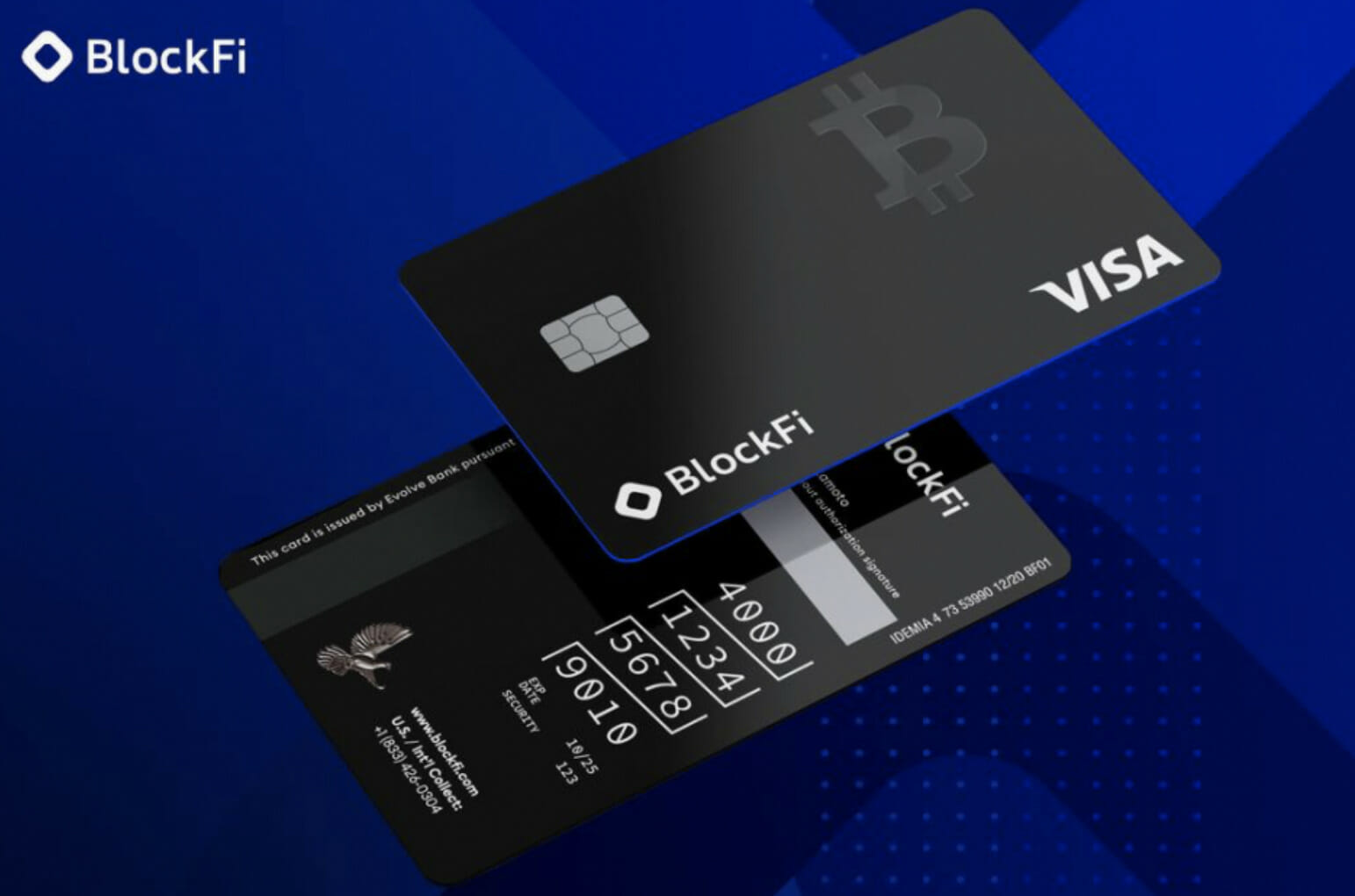 You may have heard the news all over the Internet that BlockFi introduced the first ever credit card to offer cash back rewards in the form of Bitcoins.

We all know about Coinbase Debit card (which I did get on the waiting list for) since I have Coinbase account.

In this article I will explain what happens if you try to get on the waiting list for BlockFi credit card and what are the 3 catches you will be surprised with.
First, This Is What BlockFi Credit Card Offers:
If you do decide to get on the waiting list and be one of the first ones BlockFi suggests they will make it available somewhere in the first quarter of 2021. These are the benefits card offers:
1.5% cash back on every transaction
Sign up Bonus $250 in Bitcoin when you spend $3000 in the first 3 months
Nice looking heavy metal card
Bitcoin logo used first time ever on the credit card
Credit Card adopted for the Crypto Ecosystem
All of that and perhaps more with $200 annual Fee.
Latest News on Crypto Adoption
To me this offer sounded pretty interesting especially with the fact that I am invested in to crypto and it would be nice to be one of the first owners of the very first ever Bitcoin credit card.
Moreover with all the news circling around:
PayPal getting ready to accepting cryptos
Coinbase to offer debit card for crypto
Now the 1st ever credit card in crypto ecosystem
Facebook coming out with Libra/Diem coin soon
Latest news from World Economic forum discussing adaption of blockchain technology
There is a good chance that we are still in the beginning stages of crypto adaption and it can really go up significantly. Also imagine you can earn cash back in Bitcoins which also acts like your saving account because you wouldn't want to spend them at this important time.
So, I decided to Get in To The Waiting List
So, Here is what happened when I really tried to go to BlockFi website and get on the waiting list:
Condition #1
You are asked to create a BlockFI account. Basically become part of their trading platform. I guess since this credit card is not like a typical Chase credit card then you have to follow the extra conditions. After providing all the initial information like name, address, your's and spouse's info if you are married (that was strange). I moved on.
Condition #2
Then I was asked for a Social Security number. Yes that is usually required to signup for any trading platform. I know this since I did that when signed up for Coinbase as well. But I was not sure if I wanted to use BlockFi for regular crypto trading.
I took a while to think on this one. Did my research on BlockFi and found out they were hacked not long ago... but they didn't lose any funds. So I finally decided to give my Social Security number since this was pretty straight forward procedure for opening a trading account but then...
Condition #3
I was told in order to get on the waiting list for BlockFi credit card I needed to fund my account first via ACH or Wire Transfer. This screenshot is from my new BlockFi account:
And this is where I literally stopped. I was not really planning to use BlockFI for any crypto trading, so it started bothering me that they have all these requirements to get this credit card. So it's kind of like a hook to get people in to their ecosystem. But then I went back to their website and...
BlockFi is Clear About the Conditions
The real funny thing is that they do show these conditions up front, however it was all listed on their website below the fold. Another words you need to scroll the page down to see the conditions.
Well, I am in the online marketing space and I should have done a bit more research on this, but
it didn't strike my mind since i thought I had all the information I needed about their rewards benefits and $200 fee. Well now you know this if you are reading this article first.
Is It Worth Getting BlockFi Credit Card?
If you are in to crypto and like me believe that Bitcoin will go significantly up and many analysts say Bitcoin may replace gold then it's a good deal to get BlockFi credit card now and use it instead of your regular credit card since your reward points will not only accumulate they will also grow in value and can act like a saving account and I do think that is really a huge deal.
By no means this is a financial advise, it's just my personal thought. I may even finish registration with FlockFi and get on the waiting list.
However if you are not in rush then I am 100% sure we will see similar offers from all the traditional banks because Visa has confirmed they are expanding in to the block chain territory, so it's all happening now faster that we could have ever imagined.
Let me know in the comments what are your thoughts on BlockFi Visa Credit Card and If you are planning to get one.
And If you are looking for to create Passive Online Income and looking for the Blueprint to follow Here is My #1 Recommendation
We Constantly Review Programs in "Make Money Online" Niche,
So That You Don't Have to Waste Countless Hours
Want To See Our
TOP RECOMMENDATION?