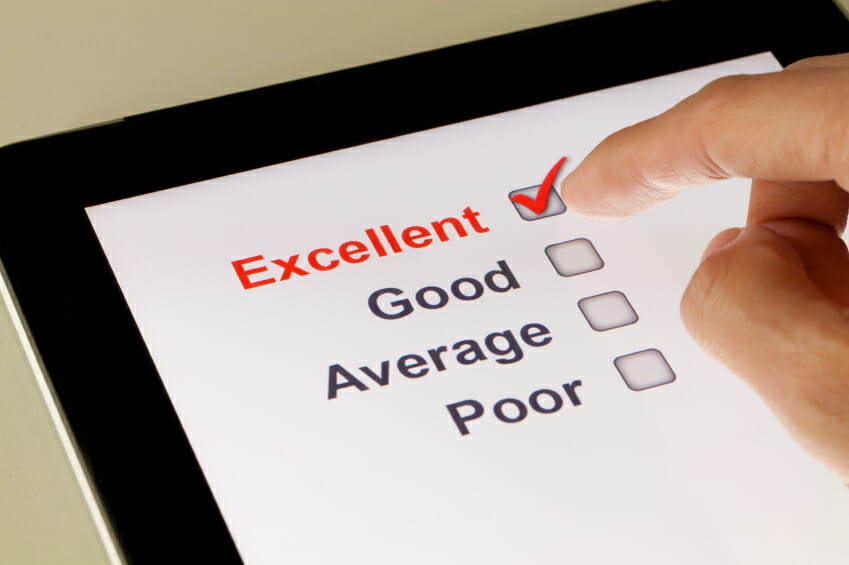 Online surveys have been around for well over a decade and always drew a lot of attention as a way to make extra money online. Here is the main reason why – It is FREE to join and you can start earning money almost immediately.
Isn't that what we all want? – Free service that pays for taking 10-15 minutes online surveys. Huge desire of earning money FAST. Let's look at the real picture:
Most Popular Survey Sites?
Information you are going to read in this post is completely honest and unbiased. I will disclose everything you want to know about online surveys and what real members experience when they become members of survey sites.
I have been an active member of several popular survey websites that conduct direct market research online for huge corporations.
These are the companies I was part of and wrote full reviews on. These survey sites do pay unlike many other ones, however what you read below is true across all survey sites including all legitimate ones:
If you have already been a member of any of these survey sites or other ones you will be able to easily relate to what I am going to unveil here.
You can also watch a video where I break it down for you:
Illusion of Easy Money
Most people think: "What if I could take as many online surveys as possible, can I make good money"? Well, most surveys pay anywhere from 50 cents to $1 and in reality take from 15-40 minutes to complete.
Can you imagine making $2-$3 an hour? You might have energy to do this in the beginning but as you do surveys for longer you will realize answering 50 – 100 random questions for $1 is not worth the efforts. Just so that you know more than 70% of people make only $10 – $50 per month with surveys.
How Many Surveys Will You Get?
The real truth behind the scene is that as a new subscriber you will receive more surveys and this is True across all the survey sites, but as you stay longer as a member you will get less surveys as qualification process will become more complex. With companies like Survey Savvy you will get 1 survey per week.
Here Is My Top Recommendation to Start Highly Profitable Online Business from Comfort Of Your Home
Getting Screened Out and Getting Disqualified
Now here is what happens when you work on your 30 minutes survey to make $1: You can be working through your survey for about 10-15 minutes and all of the sudden you will be booted off for no apparent reason and will not get a credit for that. Good luck on arguing with customer service and trying to get a credit for that.
Other times you can be disqualified in the middle of the survey as they determine you were not the right candidate for that particular survey. You may get a partial credit for this and many times you will not get anything. This creates a lot of frustration as you clearly waste your time on surveys which have no real value for you and at the end you don't get paid.
How Long Does it Take to Get Paid and What is the Minimum?
Most survey sites offer point based system and require you to complete a certain number of surveys before you can exchange your points for cash. For Example:
Global Test Market requires you to accumulate $50 before you can get your funds and the average time to receive your money can take anywhere between 3-5 weeks. Not only that you will make very little money it will also take long time to get paid.
Survey Sites Share Your Personal Information
One thing you will need to accept if you are planning to take surveys online is the fact that you will have to give out lots of personal information about yourself and your family – this is just a part of pre-qualification process. Most of this information is shared with huge corporations in order to send you targeted ads.
You Have to Keep Track of Offers You Sign up for
Many surveys require you to participate in Free Trial memberships that require credit cards, they are all free and you can cancel at the end of the trial, however you will end up signing up for like 20 of them and may lose the track of all the Free Trial promotions you signed up for. This is very common problem many members experience and start complaining about.
Survey Companies Advertise to You Directly
Did you know that by answering surveys you are providing information about your interests: household products, TV, Music, Gaming, Dining, Clothing, Insurance and much more – Huge Corporations are pushing their products directly to you in a targeted way.
Just how you throw in the trash that Junk Mailer that comes in the mail with all the ads – well here you will have to go through them no matter what to get your $1 and in the process you may sign up for something yourself.
Basically survey companies pay small pennies to you so that you took your time to sign up for their offers.
Is Referral Program a Way to Make Money?
Companies like CashCrate and Swagbucks have good referral program which pays pretty well if you promote their program. Now most of the websites you see in Google that claim to earn a ton of money by doing surveys – are affiliate marketers who want to refer you in order to receive a credit. Some companies offer incentive for just referring someone.
In fact in my survey sites reviews for aforementioned programs I also have affiliate links but I stopped caring anymore as all these signups are simply pennies and die out eventually because most people sign up, earn few dollars lose their interest and never do it again and others like mentioned before will earn $10-$15 per month for several months and you will get $1-$2 commission – this is your best case scenario.
Conclusion
What you need to understand is that taking surveys online is not a business opportunity which will bring you a residual income even of few hundred dollars a month. It is very well misleading as to what actually happens when you sign up and start taking surveys. You simply become a victim of all the Promotional Junk.
Now… If you simply want to KILL YOUR TIME and make few extra bucks then online surveys may work for you, but be ready to work through all the Spam you will have to deal with.
If you are looking for a business opportunity online then DON'T WASTE YOUR TIME on Online Surveys as they are not worth a single minute of yours. I have been there and I have done that as well, but I was searching for a way to make money online.
Here is My #1 Recommended business opportunity which is absolutely FREE to start. Once you understand how real online business works you will NEVER look back at Online Surveys ever again I PROMISE YOU and you will THANK ME for that.
If you have any experience with taking surveys online or simply have feedback please leave comments below:
We Constantly Review Programs in "Make Money Online" Niche,
So That You Don't Have to Waste Countless Hours
Want To See Our
TOP RECOMMENDATION?