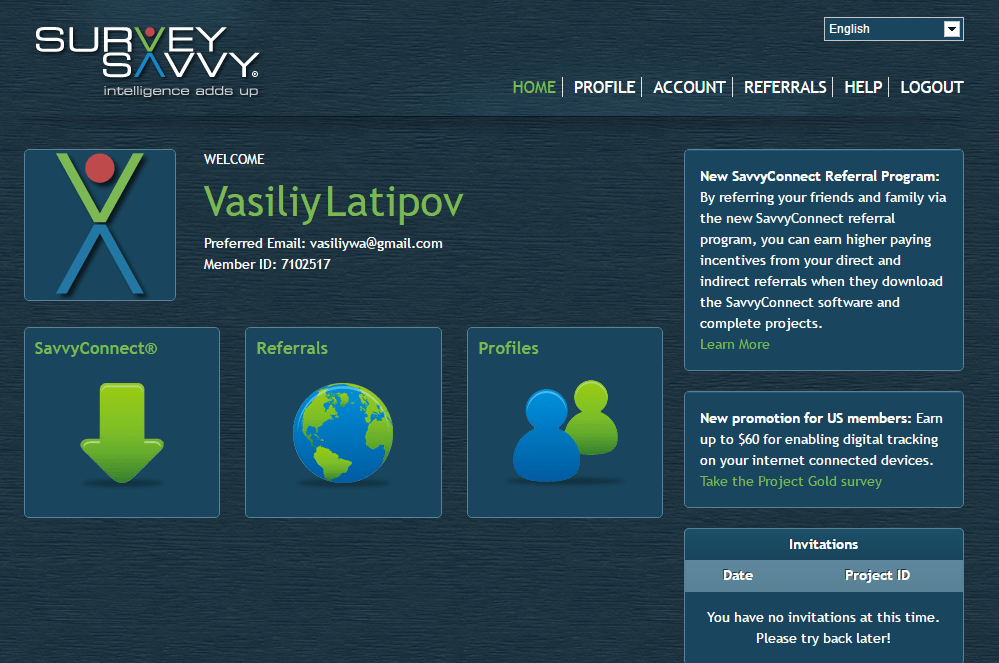 Name: SurveySavvy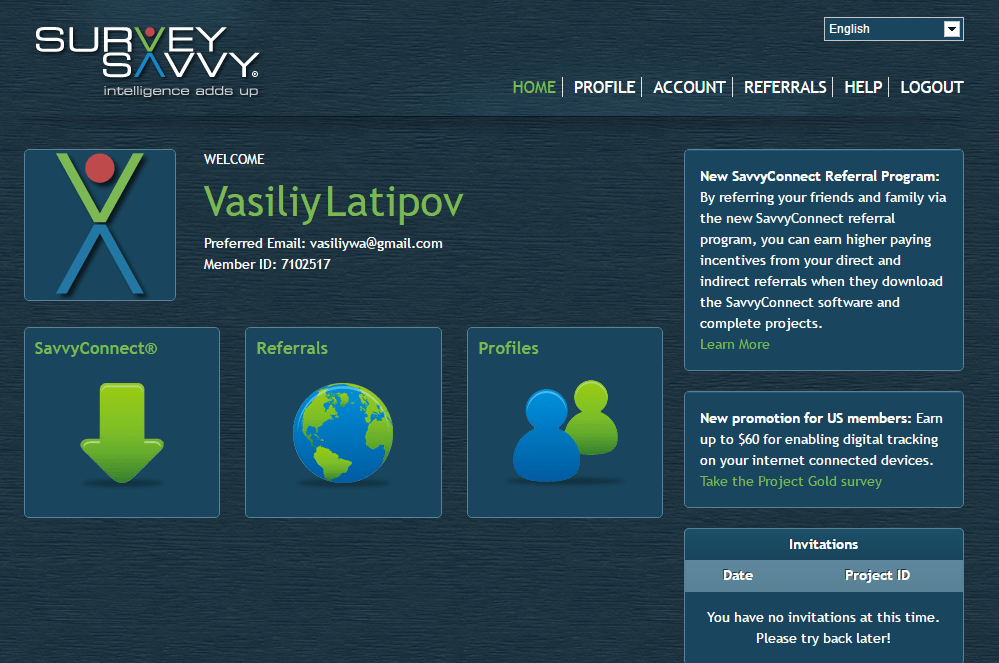 Website: www.surveysavvy.com
Price: Free to Join
Owners: Luth Research LLC
Overall Rank: 5 out of 10
Who it's for: Newbie – Expert
What is SurveySavvy About?
---
SurveySavvy is another survey website that has been around since 1999. Luth Research LLC is the company behind SurveySavvy that is based out of San Diego, CA. This is a direct company that conducts market research and collects digital data for huge corporations.
How Do You Start?
SurveySavvy has pretty straight forward sign-up process with a quick form to fill out. There are 2 ways to take surveys with SurveySavvy: One way is by Email where you will receive survey invitations directly to your Inbox and 2nd way is if you download "SavvyConnect" program on to your PC, Smart Phone and Tablet if you have one. You will receive an extra bonus up to $60 if you participate in "SavvyConnect" for 90 days. Survey invitations will be sent to you via Desktop Notification to your computer.
What is SavvyConnect?
"SavvyConnect" monitors all your online activity and based on that selects which surveys you should participate in. They claim information is not shared with any other 3rd party sites and strictly used by SurveySavvy for so-called Behavioral Research therefore you should feel safe with your online browsing. Many members online report performance issues especially with mobile and tablet devices that battery is being drained very fast even if phone is completely unused.
Pros/Cons
---
Pros:
Direct Survey Company which conducts market research
Has been around since 1999
Minimum payout only $1 unlike many other survey companies
Has rewarding 2-tier referral program
Worldwide presence
Cons:
Survey invitations can get very infrequent
Many complaints of shady practices with not paying for participating in contests and even some surveys
Payments sent only by check, no Pay Pal option for international users
If you don't participate in "SavvyConnect" you will barely get any surveys
Very low earning potential
SurveySavvy is a legit survey program that does pay for taking surveys, however unlike companies like CashCrate you don't have surveys to take on a daily basis unless SurveySavvy has matching qualifications for you. This is where survey invitations will be pretty minimal to none for many users. I personally opted out participating in "SavvyConnect" program as I didn't want anyone to track my online activity and therefore I barely got any surveys.
SurveySavvy Has Many Complaints
SurveySavvy gets lots of criticism for not paying for some of the contests and also disqualifying members from taking many surveys. Overall impression is that if people earn anything it would be really pennies which is well not worth spending time. Here are some of the top most recent reviews from Survey Police site: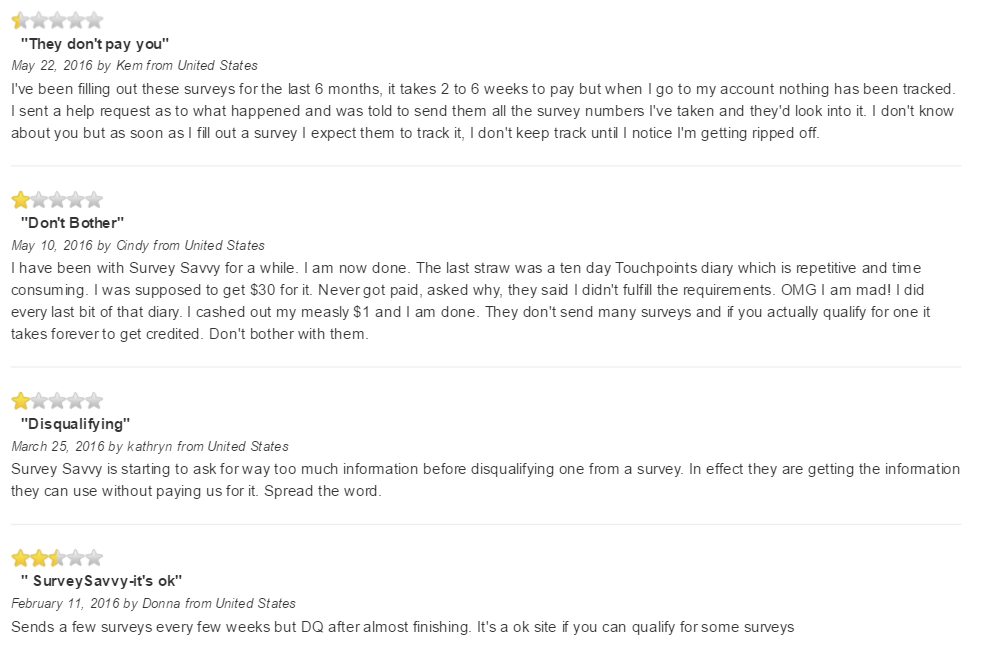 In any case most people do get paid especially by participating in regular surveys sent via Email or SavvyConnect, the problem is not getting enough surveys to make it a reasonable earning potential. If you ever decide to take surveys then I do recommend participating with several survey companies so that you could have variety and always earn money.
From my past experience with online surveys I can say you will earn pennies rather than supplemental income. Many people get tired and quit online surveys after some time.
If you want to build solid online income then you should read my Review on #1 Recommended Product.
SurveySavvy Referral Program
SurveySavvy has 2-tier partnership program that means if you sign up a new member you will earn commissions from your tier 1 referral and if that referral signs up another member you will receive commission from tier 2 referral as well. The tricky part is how much commission you will make. It should be anywhere between 10-15% however this can change depending on what type of surveys your referrals will fill out. There is no information on commission structure at all on SurveySavvy official website and they leave this area completely up to them.
Who is it For?
---
SurveySavvy is for anyone who wants to kill their time by taking online surveys. What you should really understand is that if you are making few hundred dollars a month from top survey websites – you are spending a ton of time answering surveys and exhausting yourself. It may only sound like a fun thing to do, but you will soon realize that you actually hate it more than like it.
I personally think online surveys are for lazy people who don't want to take time and learn a real online opportunity which can generate stable residual income. With surveys you are basically exchanging your time for money at a very low pay rate and this is basically what your time is worth.
Final Opinion/Verdict
---
SurveySavvy is certainly one of the legitimate survey companies you can come across today. The biggest problem is not enough survey invitations, other issues can arise from not being paid from certain surveys or contests that you participate in. Overall if you decide to take online surveys you can add SurveySavvy to your arsenal. Here are some other companies I would recommend:
As I already mentioned earlier Online Surveys are quite misleading as to what earning potential they actually offer. It may sound like you are going to earn few hundred dollars every month by simply answering surveys online, but in reality you will face many real challenges. Here are few of the main ones:
Many companies have minimum funds withdrawal requirements like $30-$40
Getting disqualified from many surveys
Getting screened out in the middle of the survey
Survey invitations reduce drastically with many companies as you stay longer as an active member
Getting your money takes anywhere from 3-8 weeks
Poor Support if you have issues with a website or surveys
Many time not getting a credit for answering surveys, very hard to dispute
These are just few points which arise almost across all survey companies, therefore many people experience lots of frustration and eventually quit this low pay earning opportunity. I hope I gave you an idea on SurveySavvy. There is really not much to cover on this company unlike CashCrate or Swagbucks. You can read my reviews on them at the links provided above.
If you have any comments or have experience with SurveySavvy please leave your comments below:
FINAL VERDICT:
LEGIT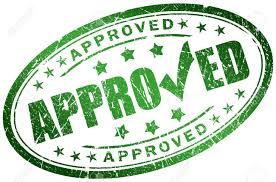 We Constantly Review Programs in "Make Money Online" Niche,
So That You Don't Have to Waste Countless Hours
Want To See Our
TOP RECOMMENDATION?