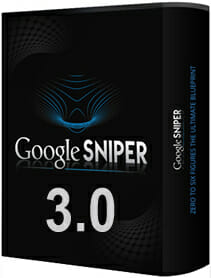 Name: Google Sniper 3.0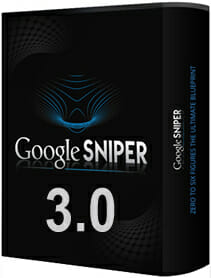 Website: www.gsniper.com
Price: $1 – 5 days trial, $47 per month + up-sells
Owners: George Brown
Overall Rank: 6 out of 10
Who it's for: Intermediate – Expert
What is Google Sniper About?
Google sniper is an online marketing program developed by George Brown that targets anyone who wants to make money online fast with so-called sniper sites. I have personally subscribed to Google Sniper 3.0 therefore I will give you my professional insight as to what I think of the program and whether it is really worth investing your time and money.
Who is George Brown?
George Brown is a successful affiliate marketer who back in 2009 created original Google Sniper and had a huge success with it at the age of 17. I personally don't like the way he talks in the videos – it really seems like you will be scammed with his program, but it changes your impression once you finally get to the system and start learning it.
Is Google Sniper a Scam?
There are many review sites online that call Google Sniper a Scam. I can see where it is coming from. Google Sniper undergone many changes from the original start back in 2009 where George Brown created a unique approach in to targeting specific market niches and building multiple sniper websites which would rank very high in Google driving massive traffic. It all worked fine back then as you could literally put SPAM on your website and rank as top #1 position in all search engines.  These techniques were being used:
Keyword Stuffing
Backlinking
Duplicate Content
Not that long ago Google Algorithm has changed completely removing all the websites that used these strategies and Google gave huge preference towards websites with quality content. Therefore George Brown had to redesign and optimize Google Sniper entirely in order for it to work with current search algorithm. If you ever come across the original version of Google Sniper it may look like a total scam.
I can tell you for sure Google Sniper 3.0 is not a scam program it is a real marketing course with lots of valuable information which can set you up very quickly and get you ready to start making money online. However now it is not as easy as it once was to get ranked on the 1st page of Google and your actual results will vary, this is why in Google Sniper 3.0 George Brown brings it up several times and encourages to keep on creating sniper sites.
All You Need to Know About Google Sniper 3.0
Google sniper 3.0 is very similar to version 2.0. I had a chance to get a trial version of 2.0 and do the comparison. This is the main concept behind the program:
Step 1
George Brown wants you to find a Niche which has an affiliate program. This can be any niche: sporting goods, clothes, electronics, computers, weight loss or making money online programs.
Step 2
Decide on the Main Keyword such as: "Lose weight" and then perform more detailed search and find a keyword phrase for example: "How to lose weight fast".  These are the rules your keyword phrase has to match: The Average Monthly Searches for this phrase should be at least 3,000 searches per month and Number of Competing Websites has to be less than 30,000.
Step 3
Once you found a good phrase you should do a Website Sniffing Test which is basically going through the 1st page of Google results where  you see top 10 positions for this phrase: "How to lose weight fast" and analyze who is the competition. The Red Flag if there are many authority sites like: Wikipedia, About.com, Wikihow and basically huge websites with hundreds of articles. The rule is If there are only few authority websites then your keyword phrase is approved to build a sniping website, but if there are many authority sites on the 1st page then you should look for another keyword phrase as you would stand a low chance to rank high.
Step 4
Once keyword phrase is approved and sniffing test is completed – create a WordPress website around this single keyword phrase. George Brown also teaches which other keywords (LSI keywords) should be included within sniping website in order to help the ranking. There also few plugins and parameter settings which are essential for faster SEO.
Step 5
Write a powerful content which will presell your visitors the product you are promoting and will lead them to buy it.
Step 6
Optimize your site with various techniques to rank faster and appear on the 1st page of Google.
Just like mentioned earlier back in 2009 success was almost guaranteed when all these and many more black hat techniques were applied but these days Google has more strict controls for sniper websites and there is a huge chance that a sniper site will not be ranked on the 1st page or even worse be placed in to the "Sandbox" – which can take anywhere up to 3 months to properly get indexed in the Google search engine.
Additional Courses George Brown Will Try to Sell You, Some are Included

Sniper X – (an additional $47 a month)
Live coaching webinar every 2 weeks
Additional strategies not covered in regular course
Q&A sessions with George Brown and his team
Access to Real case studies of other active members
Access to recorded webinars
Google Sniper Elite Package ($187 additional one-time payment. If refused – offered at $97)

4 VIP Coaching sessions either with George Brown or his team
2 Private webinars with Elite successful members
Traffic Ultimatum course training
Empire Module training – how to outsource some work and focus on profits
The Sniper Cash Machine (part of the program)
A Quick way to make money fast. No website is required. Only affiliate link can be used
Created by students of Google Sniper
Designed to help you make a sale within your first 24 hours
5 simple traffic techniques which can be applied within 30 minutes
"Copy Me" Case Study ($97 additional one-time payment)
You can copy George Brown's campaign directly and achieve similar results
Complete Guidance along the whole process
The Bulletproof Module (part of the program)
An additional manual showing more tricks on how to turn your website in to authority site
Everything you need to know on how to withstand all Google updates
How to maximize your profits
Pros/Cons
Pros:
Real product behind the system not a typical scam
Complete Training Guide which includes both PDF manual and videos
Most up-sells offer useful information
Google Sniper has been around since 2009 and still is a popular product
Can actually make money if used properly
Cons:
Numerous up-sells which could instead be part of the program for Free
George Brown sounds like a scam artist although Google Sniper is legitimate
Google sniper 3.0 without up-sells can be hard to implement for newbies
May require much more tweaking to earn top ranking
Google Sniper 3.0 membership costs $47 a month, however when you learn about other up-sells you understand that they should all be part of the same package offered at one price of $47.00 a month.

I strongly believe Google Sniper 3.0 without up-sells should be offered at a 1 time fee of $47.00. You can simply download .pdf manual, watch all the videos and cancel the membership because there is nothing else you need from there. George Brown is trying his best to maximize the profits by breaking different aspects of affiliate marketing in to several pieces and putting a premium tag on them.
Seriously, everything that Google Sniper 3.0 offers with all it's up-sells  you can get for $49 a month in Wealthy Affiliate plus support from amazing community of highly experienced marketers.
Who is it For?
I found Google Sniper 3.0 is more for experienced marketers who already know most of the marketing techniques and they simply need to implement George Brown's idea of targeting a single keyword phrase and building a sniper website around it.
I have seen websites online made by Google Sniper newbies and they mostly look like a Spam with main keyword placed all over the place making the content look very poor. Without any marketing experience and also rushing through the process many new members are prone to failure. And this is exactly why some people will succeed using Google Sniper method as they implement the idea correctly and many other people will fail and consider this program a scam.
Support/Training
Support is mostly provided via Help Desk system which is essentially an Email support for Google Sniper 3.0. Most of the information can be found in PDF manual, Glossary or FAQ on the website. Real support is offered when you purchase Sniper X for an additional fee of $47 a month.
Final Opinion/Verdict
Google Sniper 3.0 is certainly a better product over it's predecessors and it has undergone many changes which are search engine friendly and can really work if applied correctly. Overall I liked the product and in fact enjoyed the whole concept of building a sniper website targeting 1 single keyword phrase. This can certainly be powerful with all the Free marketing tools offered by Google Sniper 3.0 but in some instances this will not be enough to be on the 1st page of Google and this is where you can apply other techniques like: social media, user interaction on your website and possibly PPC campaigns. All tools combined will help you achieve great results in a very short period of time almost guaranteed.
But this is what I did not like…
I hated the fact that in order for a new person to get full training he would have to sign up for all the up-sells offered by the system where instead it should be all offered at one monthly membership fee of $47 a month. This is why I can clearly say this product is legit but there are better products out there without all the up-sells.
I hope my review was helpful. If you have any experience with Google Sniper or have some feedback I would love to see your comments below.
Summarized Overview
Name: Google Sniper 3.0
Website: www.gsniper.com
Price: $1 – 5 days trial, $47 per month + up-sells
Owners: George Brown
Overall Rank: 6 out of 10
Who it's for: Intermediate – Expert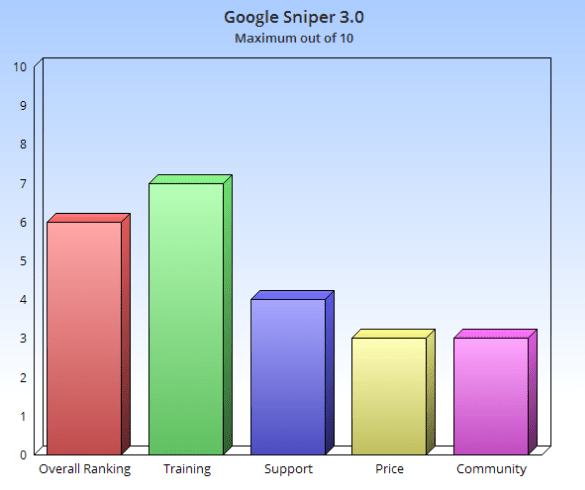 FINAL VERDICT:
LEGIT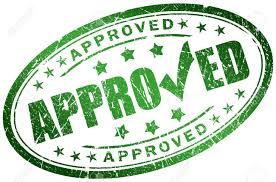 We Constantly Review Programs in "Make Money Online" Niche,
So That You Don't Have to Waste Countless Hours
Want To See Our
TOP RECOMMENDATION?