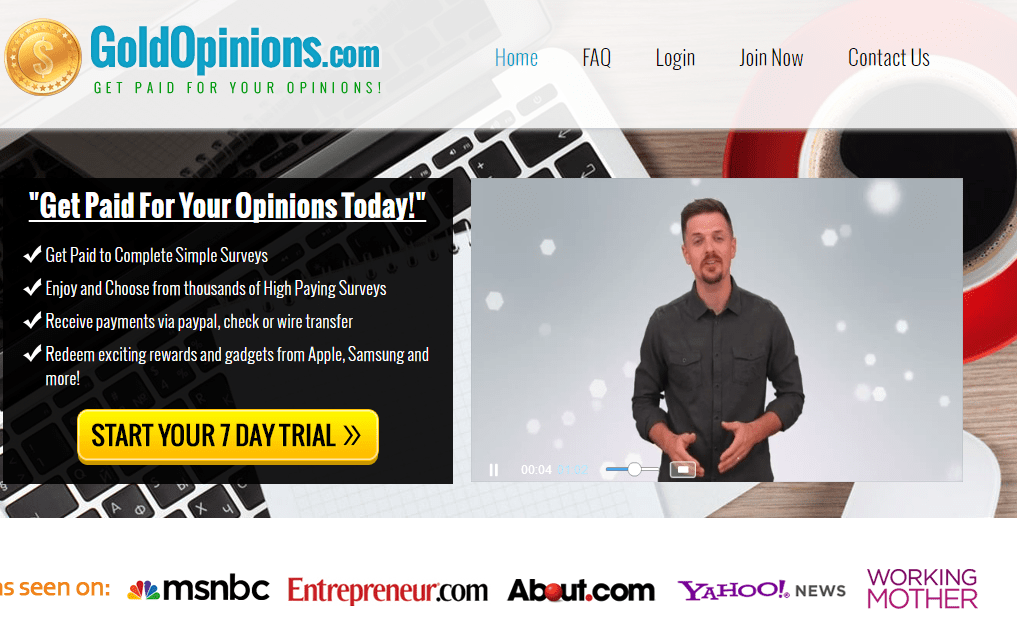 Name: GoldOpinions.com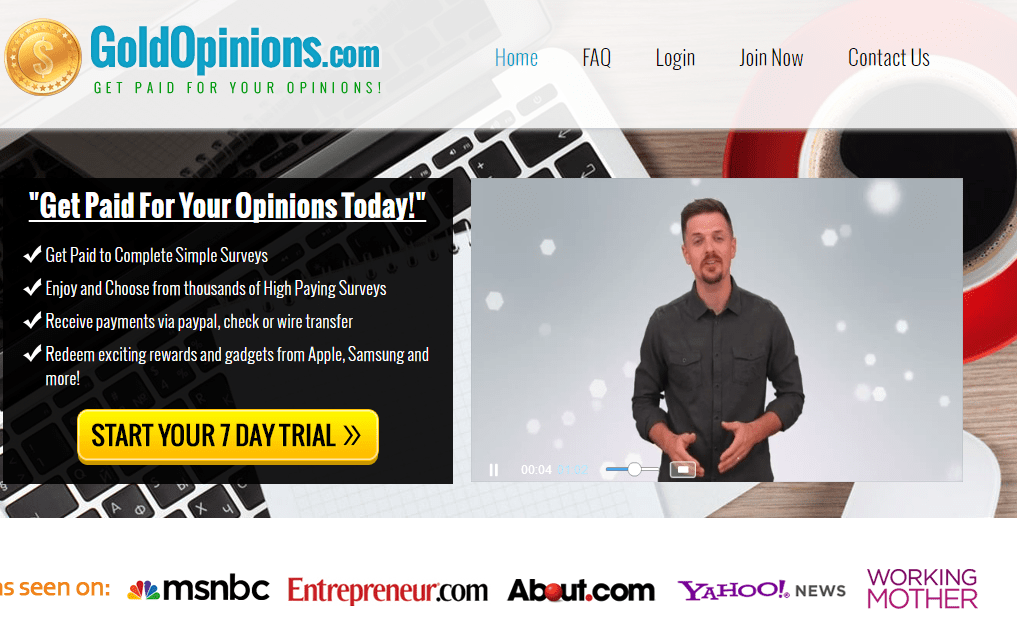 Website: www.goldopinions.com
Price: $1 – 7 days Trial, $27 per month
Owners: Unkown
Overall Rank: 3 out of 10
Who it's for: Newbie – Expert
All the Truth About GoldOpinions.com
---
GoldOpinions.com is a survey website that claims to offer some of the highest paid surveys which potentially could generate substantial monthly income. In my full review I will explain what is the strategy behind this company and whether it is worth investing $27 a month. I have subscribed to this program to get all the inside information in order to write honest review based on my personal experience.
Let's Get Started
When you first sign up as a member you will be hit with an up-sell promising to potentially make more money. In reality it's just a way for GoldOpinions.com to maximize their profit. If you ever decide to sign up after reading my review – do me a favor – IGNORE THIS UP-SELL.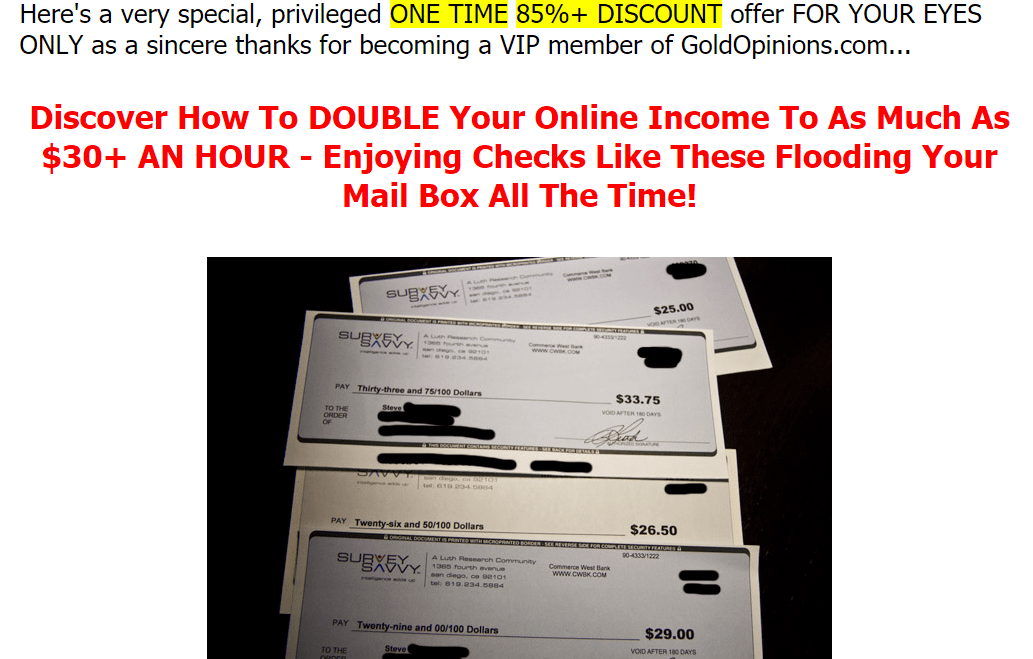 First of all www.GoldOpinions.com is not the only registered website. I will list at least 6 websites that I could find online, but I am sure there are even more. These are literally cloned websites with a little bit different themes. With the same password I was able to login to each one of them without any problems. Here they are:
The funny thing is that all these websites whether these are video games or online tutoring link to the same exact content. The owner decided to make as many websites as possible to target people by their interests. I will use www.GoldOpinions.com for my review.
Essentially Goldopinions.com is nothing but a collection of affiliate links which take you to other survey sites. The owner basically found all survey sites which have affiliate programs and bundled them up together. Some of them don't even work anymore – like this one: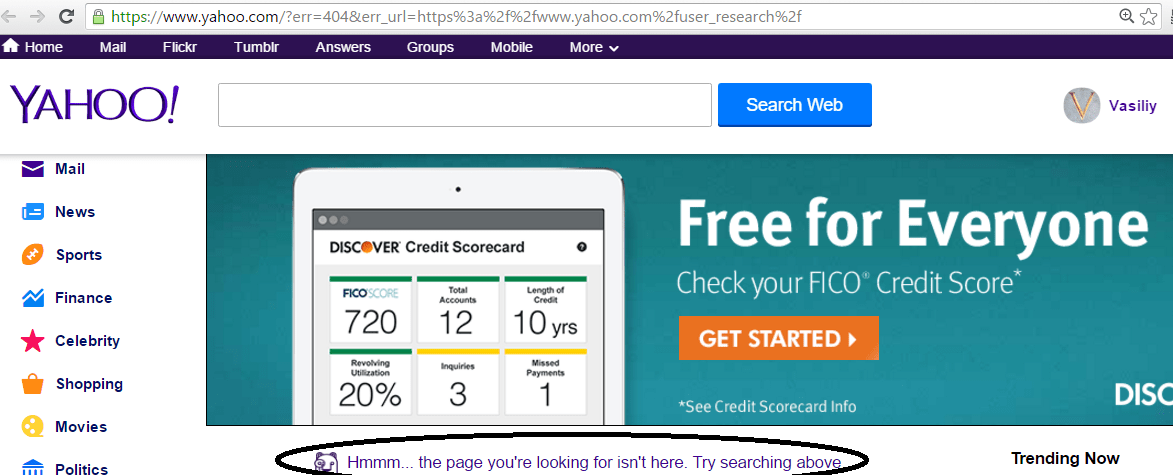 So you are mislead in the first place before signing up. These so-called survey websites don't have their own surveys and instead refer you to other survey sites. You will be re-directed to sign up with companies like Global Test Market or Survey Savvy and so on so that the owner could get commission by referring you to them and moreover he wants you to pay $27 a month for doing all that work.
Another funny thing is that the creator of these "Amazing" websites can get angry at you if you sign up and cancel later. Here is what he says:

So if you ever cancel you will never be able to sign up again. Too sad 🙁
Besides online surveys you will also find so called: "Premium Jobs". These are various seminars, focus groups, clinical trials, market research surveys that you can participate in. Most of these offers you can find online for Free. This is what they look like: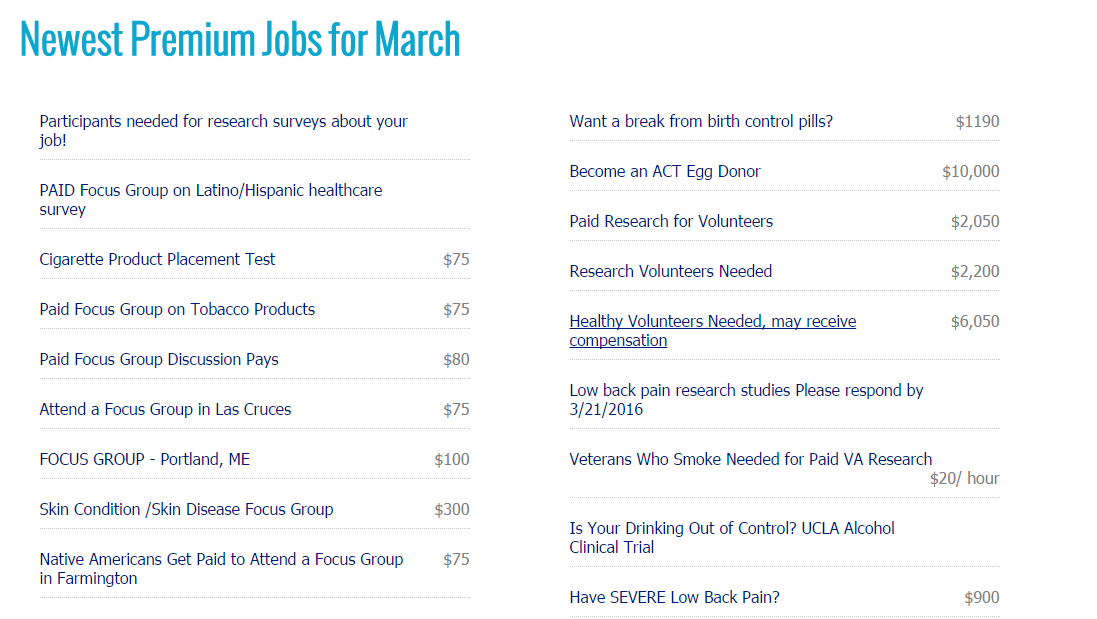 Pros/Cons
---
Pros:
Nicely organized website with many useful affiliate links
The only credit I would like to give to the owner of all the websites is that he collected many useful affiliate links which do offer surveys. You can certainly find them yourself online for Free and sign up directly,but there are also many survey sites you have never heard of.
So do me another favor if you want to take surveys online – sign up for 7 days trial for $1 and write down all the survey websites you could go to in order to take surveys and then cancel the membership before trial ends. This is all this company is worth spending.
Cons:
Complete disinformation of what website is all about
No actual surveys which this company offers
Website is simply full of affiliate links
Many cloned websites with different themes having the same content
$27 per month for Affiliate Links?
Some links don't even work
I would be OK if the owner of these websites clearly stated that he bundled up all the survey websites in one place so that it was easier to find all of them and for that he was going to charge you $27 per month, but he clearly misrepresents what is actually happening after you sign up because he knows nobody would pay $27 a month for Free stuff.
This is what member's area looks like: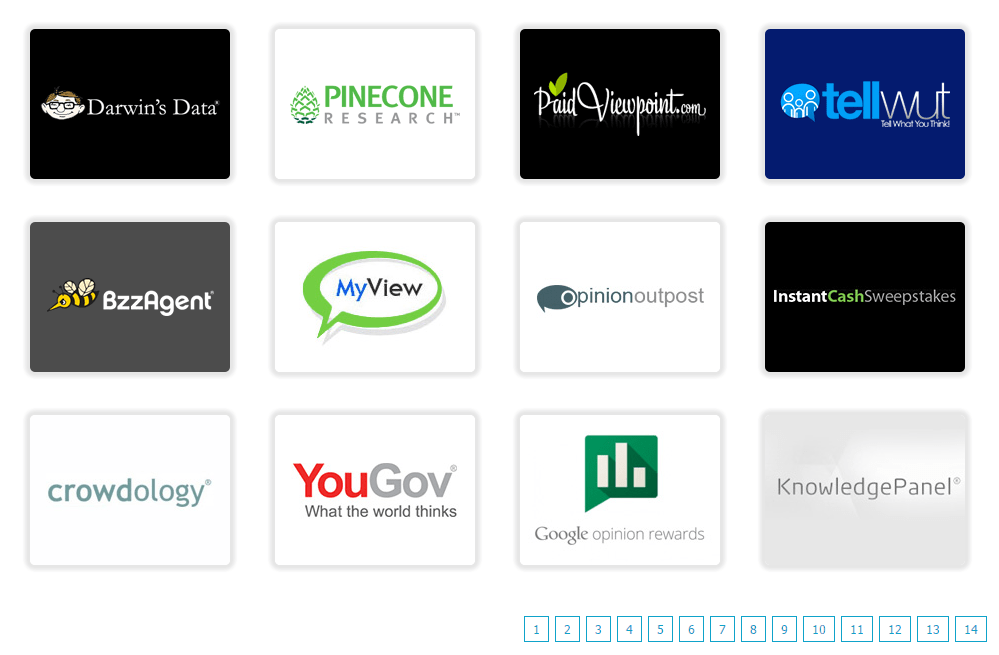 There are total 14 pages of affiliate links. Yes many of them have actual surveys you can participate in and make money, but they all require separate sign-ups, so you will end up with hundreds of logins and websites and 1000 of Spam emails.
If you really care about legit survey sites then you should read my reviews on these survey sites:
These are top survey websites which actually give you real surveys and pay money for them.
Price
---
GoldOpinions.com has 7 days trial for $1 and it will cost you $27 a month to keep the subscription. It is backed up by ClickBank which has strong refund policy in case you are not happy with the product. I would pay $1 just to get the information and cancel immediately. It is not worth $27 a month.
If you want to learn about real opportunity online then I recommend to read my Full Review on #1 Recommended Product.
Support
---
There is Contact Us page online for general account Inquires. It is also the same area where you can cancel your membership. There is also a Live Chat which can get handy for all your general questions. Besides you can read through FAQ section which will answer some of your basic questions.
Another Red Flag I found is that there is no information on the owners behind these websites. They simply don't want bad publicity therefore all information is hidden. There is no Privacy Policy or About Us pages which is quite shady.
Final Opinion/Verdict
---
As you can see www.GoldOpinions.com and all other cloned websites don't really offer a real value which would worth $27 a month. You can pay $1 to learn about all the survey companies you can sign up with, but I would not go beyond trial membership.
The biggest problem is complete misrepresentation of what all these websites are all about. The owner is trying to target different categories of people by various interests but essentially links all these websites to one central location where all affiliate links bundled up. I do not support such business practices and would not recommend this website to anyone.
The Truth About Surveys
Many people mistakenly think they can earn good part time income by filling out surveys online. The truth is if you can pull few hundred dollars a month then you have to take enormous amount of surveys which will lead to complete exhaustion. I have done surveys for some time and found them to be a complete waste of time. You simply exchange your time for money at a very low pay rate.
If you care about your time and how to properly invest it you should better learn how to build online business the right way. Here is the #1 Recommended Product that actually focuses on real work involved in making money online.
I hope my review helped and gave you an idea about www.GoldOpinions.com and survey sites in general. If you have any feedback I would like to hear it. You can leave comments below:
FINAL VERDICT:

NOT WORTH IT
We Constantly Review Programs in "Make Money Online" Niche,
So That You Don't Have to Waste Countless Hours
Want To See Our
TOP RECOMMENDATION?