Name: Chris Farrell Membership
Website: www.chrisfarrellmembership.com
Price: $4.95 first 7 days. $37 per month. $997 Mentor Me
Owners: Chris Farrell
Overall Rank:  7 out of 10
Who it's for: Newbie – Expert
WHAT IS CHRIS FARRELL MEMBERSHIP
---
Chris Farrell Membership (CFM) is one of more reputable programs available today online for anyone who wants to start real online business or to get more ideas on how to boost their existing business in absolutely SCAM FREE environment. Chris Farrell Membership is a guide to Making Money Online with step by step instructions from giving you niche ideas, setting up a website and engaging in many aspects of online marketing.
Who is Chris Farrell
Chris Farrell started online back in 2008 and became very successful in a very short period of time. After his first 9 months he was making $1000 a day and in about 2 years he made $1 million in sales. He gained his reputation as online marketing coach. Chris Farrell Membership was named #1 "Online Income Coaching Program" from 2011 – 2015.
When you visit the website for the first time you will see brief introduction by Chris Farrell describing his program. Chris keeps everything transparent from what to expect and how easy it is to cancel his membership in case you think it was not for you and more over he gives 30 days money back guarantee. So basically is very confident you will like his program and going to stick with it.
What is The Main Concept Behind (CFM)
Chris Farrell states that most people over complicate making money online therefore he describes his approach in these 3 simple steps which create a so-called: ENGINE:
Step 1. Find a Profitable Niche where people already spending money. This could be anything: weight loss, muscle building, event planning, cake decorating, planning summer vacation etc..
Step 2. Build a 1 page website to capture contact info in order to build an email list.
Step 3. Market related products to the email list
These 3 simple steps is what the membership is all about. In fact Chris Farrell shows real proof on how he is making money online which also includes his Pay Pal statements.
More over Chris claims that when you build an email list of 100 interested leads you will get roughly 27 members which will make you $1000 a month. The bigger list you will build the more money you will be able to make.
Quick Look Inside (CFM)
Once you become a member there is a ton of information inside (CFM). First you will be taken to "Money Making Labs"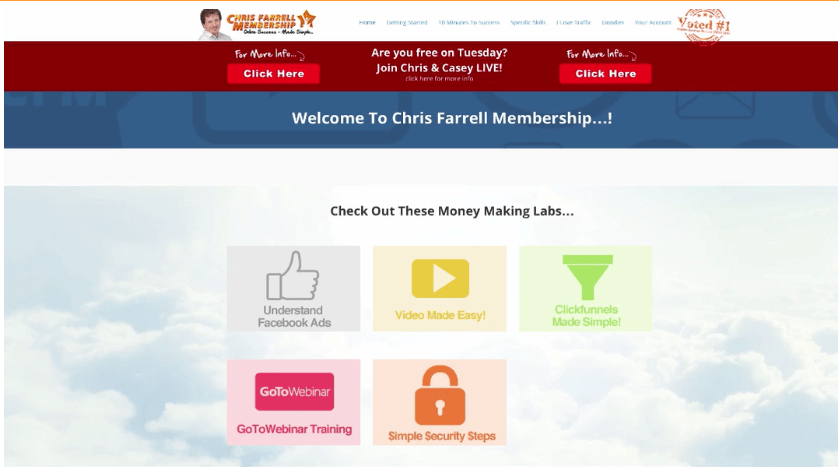 which unveils different categories. You will be greeted with a Welcome video where Chris gives you a guided tour and shows you around the membership area. To be quite honest everything is laid out very nicely to give a good impression that you are in good hands. Everyone should start with "Getting Started Guide" and make their way further through the training.
PROS/CONS
---
Pros:
Chris Farrell Membership is one of not many real programs you will be able to find online. Even though I like (CFM) membership in many ways I still suggest to read my Full Review on #1 Recommended Product.
These are the benefits you will certainly find and enjoy:
Real Product behind the program
Scam Free transparent environment for the most part
Low cost to start
Simple approach to making money online
Support is available
Product has been around for some time to prove it's legitimacy
Cons:
Instant Support for newbies could be better
Guru move to get you in to Mentor Me program to spend $997
WHO IS IT FOR
---
Chris Farrell Membership is good for anyone who wants to start making money online or for people who already have active business and want to get more ideas on how to increase their sales.
As you go through the membership you will get many answers to this mysterious field: "Making Money Online" and Chris Farrell explains it very well.
TRAINING INSIDE (CFM)
---
Chris Farrell spent a great amount of time to design training which includes both videos and .pdf manuals to guide you all the way. Here is what included in the training;
Getting Started Guide – 9 short videos total about 35 minutes which are mostly introduction videos to get you excited in how to make money online.
10 Minutes to Success – 31 short videos which help you to build WordPress website and get you setup in general. These videos also talk about enormous opportunities online and what is required in order to start making money online. Chris makes it very clear that his program is not: "Get Rich Quick" concept – it does require your time and dedication in order to succeed.
Free Weekly Mini Webinars – mostly hosted by Chris Farrell unless he is traveling. In his webinars he uncovers specific areas of marketing like "Facebook Ads" or "Email List Building" and much more.
Money Making Labs – this is what whole portal is called. You can also get training in many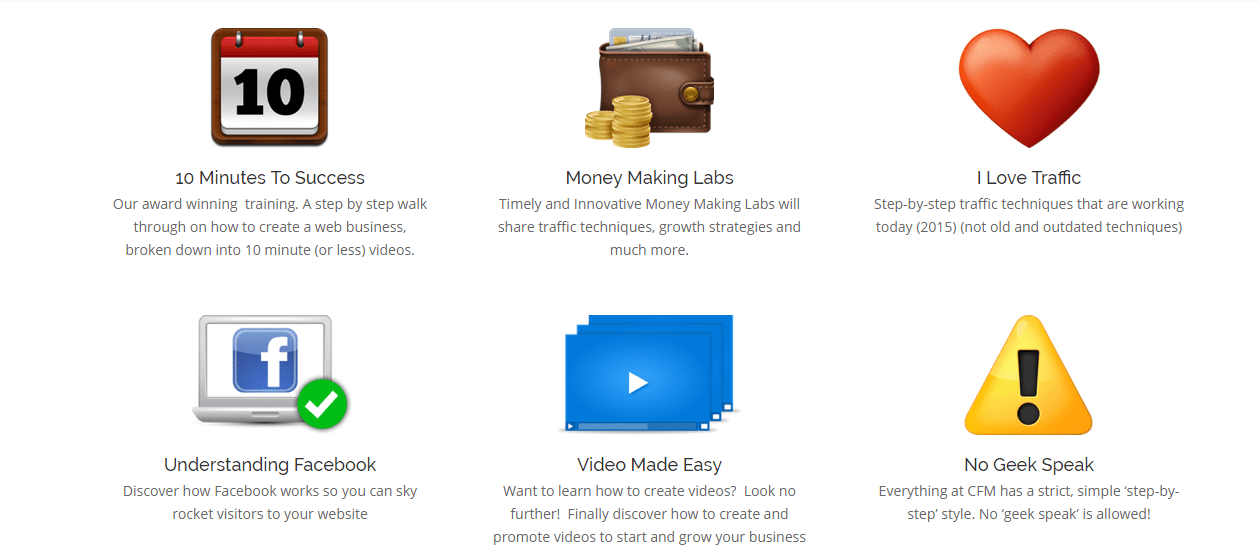 specific areas in website building, generating traffic, niche ideas and so on.
Mentor Me Program – You will not see this one for a while. It's an up-sell within the program available only to private members. This is 5 weeks course where Chris Farrell gives more details on his 3 steps on how to make money online. So if you have $997 you can throw out then you will get some personal coaching to get you moving faster.
SUPPORT
---
Support is available in several forms. you can email to Chris Farrell and his staff. You can also find many answers in discussion forums and there is also phone number available. Overall support has good quality however some newbies may find it difficult to find specific answers instantly as they have to dig through the forums. Also you may get low quality responses within forums from not very experienced marketers.
PRICE
---
You can start with $4.95 for first 7 days and then $37 per month or $297 for the whole year.
Mentor Me coaching program will cost you $997
FINAL OPINION/VERDICT
---
Chris Farrell Membership is certainly a legit program but here is what you really need to understand:
Chris specifically promotes Email Marketing as his personal approach which does work really well and will bring you sales, but it also will require constant money spending on Facebook ads and other forms of advertising as you need to promote your landing page and keep on building your Email list.
A more complete solution is to build your own website and write good content with powerful keywords in mind in order to attract massive FREE traffic from Search Engines. You don't want to always only pay for traffic – this is why SEO is FREE and so amazing. All tools and resources are available to build an authority website which will drive long term income.
Email Marketing is a good segment to add to your website in order to build your Email List which essentially is an asset and will attract targeted traffic.
This is why Wealthy Affiliate is a full solution to make money online in the long term. You can read full review here:
SUMMARIZED OVERVIEW
---
Website: www.chrisfarrellmembership.com
Price: $4.95 first 7 days. $37 per month. $997 Mentor Me
Owners: Chris Farrell
Overall Rank:  7 out of 10
Who it's for: Newbie – Expert

FINAL VERDICT:
LEGIT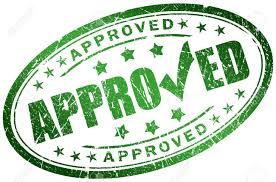 If you have any experience with Chris Farrell Membership program or simply have any comments I would love to hear your comments. You can leave them below:
We Constantly Review Programs in "Make Money Online" Niche,
So That You Don't Have to Waste Countless Hours
Want To See Our
TOP RECOMMENDATION?