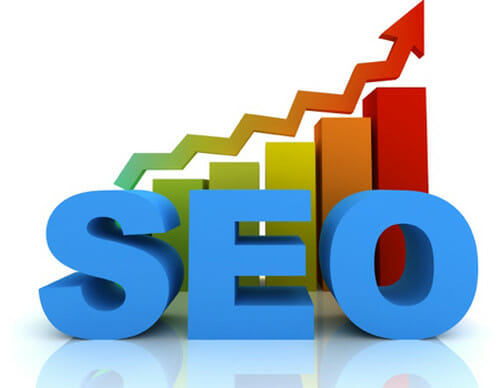 Success of the Search Engine Optimization (SEO) greatly depends on the content you write and how you write it. Good content with useful powerful information converts much better and builds more trust among your audience as well as Google rankings.
It is very important to understand how to write a post that is really rich in content and earns top spot in Google search rankings.
These are the Most Important Elements to Consider:
Quality over Quantity
Not that long ago Google has changed it's search algorithm to clean up lots of Spam content online and many websites were completely removed from the search engine. Old strategies like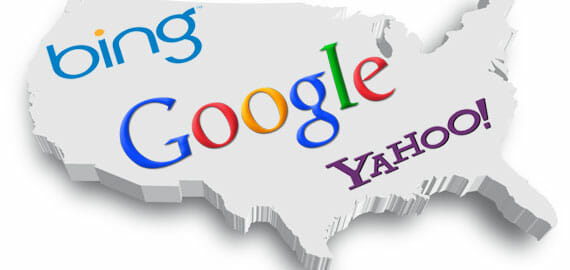 backlinking, duplicating content or simply keyword stuffing do not work any more.
Google is after quality content which is useful for the visitors.
Your ranking will be based on the relevance of searched information, how much time visitors spend on your page and if they leave comments/feedback on your website. Therefore writing quality content elaborating on your topic and engaging with your audience is the right approach to gain top rankings. Do your full research and spend a good time to write content which will attract audience and make them come back and become regular visitors.
Power of Keywords
When you write a post it is good to know what are some of the most popular keywords people use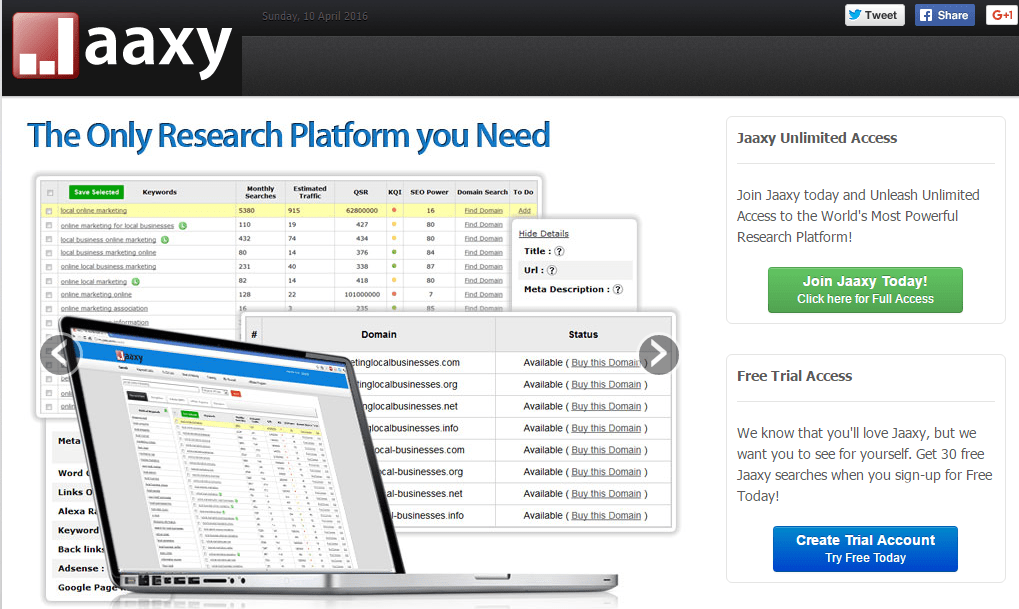 when searching in Google. Even more important to identify how many competing sites use popular keywords for the post you are writing. A good approach is to focus on keywords which are less popular and have lower competition but still will provide reasonable traffic once you hit the first page in Google search engine. I wrote a post before on how to find low competition keywords you can read it here:
For example I wrote an article on popular product: "Affilorama". When I researched keywords using Jaaxy Keyword Researching Tool to see what people were searching for I found keywords like:
affilorama
affilorama review(s)
affilorama affiliate
These keywords already had many competing sites which would have been much harder and would have taken much longer to show up on the first page of Google therefore I had found this keyword which had lower competition but still had reasonable monthly traffic:
After several months I was able to earn 2nd spot on the 1st page of Google for this keyword: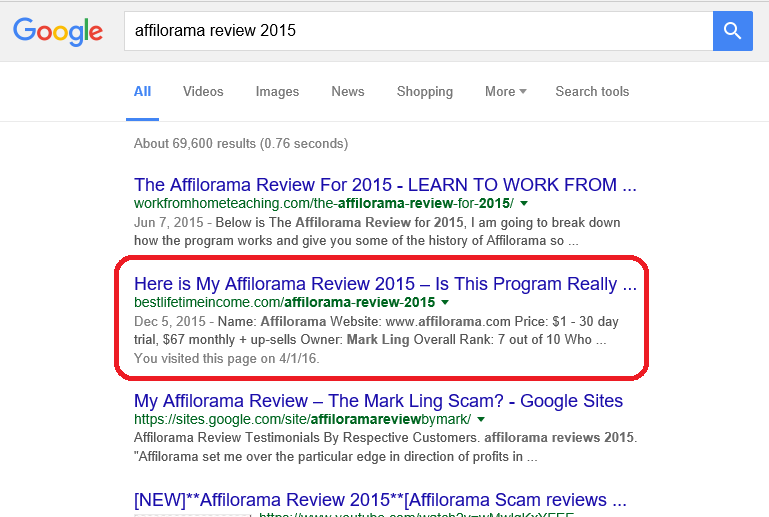 This already brings regular traffic daily which intern helps to slowly gain higher ranking on more popular keywords like: "Affilorama Review".
Readable Content 
When writing a post keep in mind to use conversational language as if you were describing something to someone. Also keep short paragraphs to make it easier to read. The easier it is to read the post the more time visitors will spend and actually finish reading your post.
Also include images, screenshots, videos or any other media which will help to explain better your point. Many people memorize content much better when they can see images or even watch a video.
And also very important point which many bloggers miss – Use Spell Check. Grammatical errors create poor reputation for your website and you as an author. If you use WordPress for your website then most likely you will correct all your spelling mistakes before publishing an article.
Frequent Content Creation
Yes – Indeed the more often you publish good quality posts the faster your website will gain authority and higher rankings in Google which will lead to a Free Traffic. This is one of the most crucial points in building a website which converts.
Content, Content, Content. If you follow any news for example I like MMA. I follow top news in MMA industry. There are several websites which post content several times a day. Imagine how much content they create. The thing is most of the time they don't really have anything new to write about. They re-write same stuff from a different view point or simply provide their personal comments. These are the websites:
www.bloodyelbow.com
www.mmajunkie.com
Authority of these websites is very high which allows them to always be in the "News" section of Google or any other search engine. Imagine if you could post an article and start gaining traffic instantly. That is insane. Therefore you have to create content regularly in order to build your website authority.
Just to stress out more on content creation I want to give a link to a powerful article within Wealthy Affiliate Community on hitting a point of making $10,000 per month.
User Engagement
User feedback is one of the most crucial aspects in earning higher spots in Google. It means people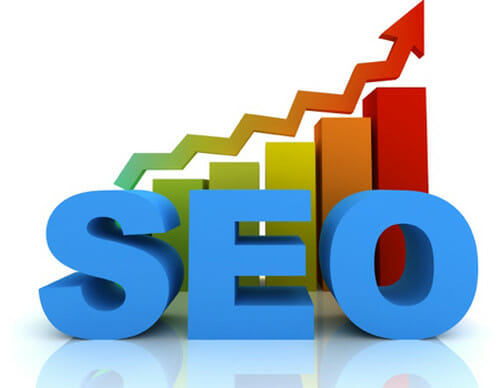 read your content, they like it or maybe not but they leave feedback which tells Google that your content is important and valuable. You can use marketing tools such as social networks to invite people leave feedback on your posts. And moreover your engagement with an audience is also important which certainly shows that you care about your visitors and Google can trust you.
There are many more SEO techniques which can be used in order to earn top rankings, however these are Free and Simple techniques which can be easily followed when writing new posts. I hope I gave some valuable tips and will be happy to hear your feedback.
We Constantly Review Programs in "Make Money Online" Niche,
So That You Don't Have to Waste Countless Hours
Want To See Our
TOP RECOMMENDATION?