Name: Empower Network 
Website: no longer active
Price: $25/mth basic, $100/mth inner circle, $19 payment, $500 Costa Rica Intensive, $1,000 15K Formula, $3,500 Master's Retreat
Owner: David Wood & David Sharpe
Overall Rank: 2 out of 10
Who it's for: Intermediate – Expert
Latest Update on Empower Network
When i did a review in 2015 I was breaking down the whole program and it turns out as of August 2017 Empower Network filed for bankruptcy. Yes that is right Empower Network no longer exists. They already took their website down:

To add to this story, apparently David Wood ran in to all kinds of issues with law and his personal health and made some bad decisions which all led to shutting all business operations of Empower Network.
That is the latest update. If you are still curious what Empower Network was all about – you can read my review below.
After reviewing more than 300 programs on this website and constantly updating them many have completely vanished due to their scam nature.
If you are looking for legitimate opportunity that offers the most up to date training and delivers consistent results here is my TOP RECOMMENDATION:
As for Dave Sharpe on the other hand – he went on and started a new adventure called: "Legendary Marketer". And coming back to Legendary Marketer in 2020 that program topped the list of the ones I started recommending. 
Dave Sharpe learned all the lessons from Empower Network and built a completely new product which is fully compliant, doesn't have MLM scheme and focuses on education. 

Check out my Complete Legendary Marketer Review. 
---
WHAT IS EMPOWER NETWORK
Empower Network – is an online blogging community that allows it's members to start home based business without any knowledge in marketing and website building.
Empower Network promotes so-called Kalata blogging system which eases the whole process of blogging and helps with SEO to gain website ranking faster since all the blogging is done on Empower Network's domain.
First Impression:
The first impression when you visit a website is pretty positive. David Wood describes all the features of Empower Network and makes you believe you are in good hands when you join the program. It's portrayed very simple: Create Blog with easy to follow steps and make money by starting to actively blog online.
The real picture opens up when you sign up for the service and get a taste of the product. Keep on Reading!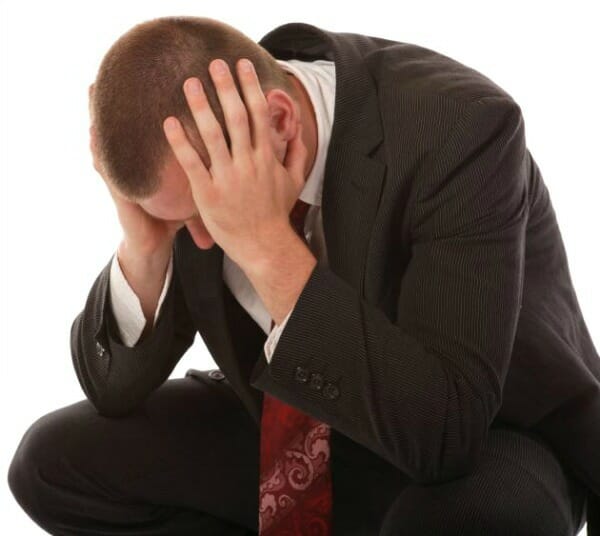 In reality Empower Network doesn't have any real product it offers. You receive training on how to master techniques to promote Empower Network itself. You are also required to sign up for more expensive training courses in order to achieve higher commissions.
This is an aggressive marketing approach many such marketing programs use to make the most money out of their subscribers – and you do quickly realize that.
PROS/CONS
Pros:
There are only few good points I could cover here but they are very specific:
You will have your own blog and needed tools to promote Empower Network
Can become highly profitable in case of very aggressive bully approach
You need to realize from the beginning that blog that you will create and start promoting will be setup on Empower Network's domain.
In one way it's a good thing that you can get ranked with your new content much faster in search engines and David Wood stresses out a lot about this versus starting your own website, but on the other hand you are giving away your website control and fully dependent on their domain.
For folks who have marketing experience and sort of know how to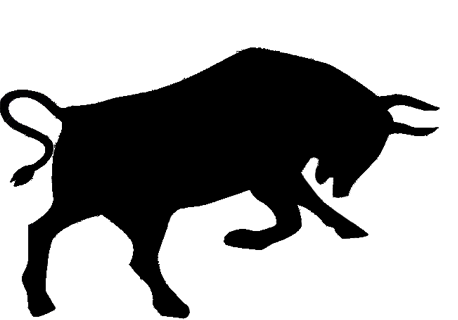 quickly/aggressively start promoting any service or product Empower Network might work for them as there are several highly priced up-sells which they can market and sell and get good commissions out of.
In essence you can have less referrals but much more commissions. I have found many reviews from members of Empower Network who claim they achieved good results by re-selling more expensive courses of the program. Just like I said this is for someone who is already in the marketing industry and can use aggressive bully tactics to sell expensive courses.
Cons:
This is what you will face when you dig this program further:
Lot's of Up-sells nicely packaged with lots of hype
Aggressive tactics to force newbies buy more expensive courses
No clear description what the business is all about. No real product behind the whole system
Empower Network has few positives but more negatives especially when new people visit their website hoping to learn about online marketing.
The journey begins with only $25.00 to start blogging but you will quickly realize that your actions within the system are very limited and your coaches will be pushing you to buy more expensive courses. I will cover all the courses in my Price section.
A good strategy behind this system just like many similar products is to get you in to buying add-ons as they are crucial parts to succeed or some even cannot be skipped like payment processing system e-wallet for $19.99 if you want your hard earned money.
If you decided to pay only $25.00 and reject all the up-sells you will not get commissions if your referrals buy higher end courses like Costa Rica Intensive for $500 or Master's Retreat for $3,500.
The owners of the system figured out a way to make most money out of this hyped product and even work through all the complaints.
If you go through BBB you will quickly realize who you are dealing with and how they use legal language to protect themselves. It is sort of psychological tactic on how to convince people to buy all their hyped up air and turn around and sell to others.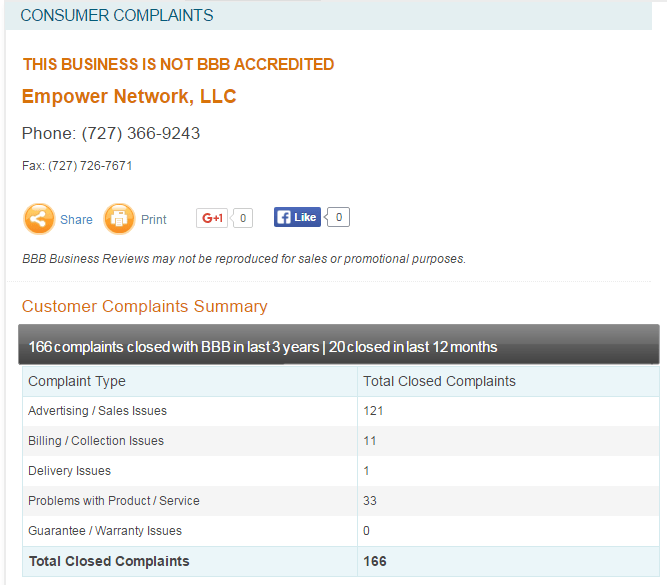 And here is what typical complaint looks like. This is the latest so far: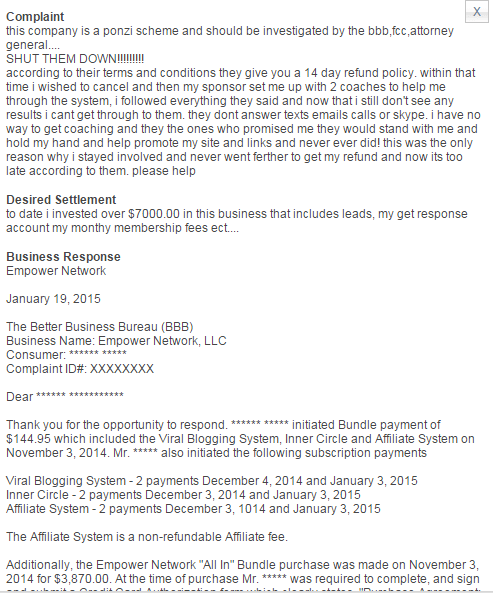 It was very long to post full complaint report here. But do you really want to deal with something like this?
Many people find themselves simply trapped inside Empower Network and later realize how much money they had wasted. Empower Network will throw all legal documents you signed and show you why they had full rights to charge you arms and legs.
Compensation Plan:
Empower network uses pyramid scheme that allows members to build downline. They exercise pretty complex method of 5 referrals where you refer 5 people and they should be referring another 5 people and so on. Commission structure is quite confusing just like in most MLM companies and it all depends on what level you are at and which product you are selling. Here is a visual example: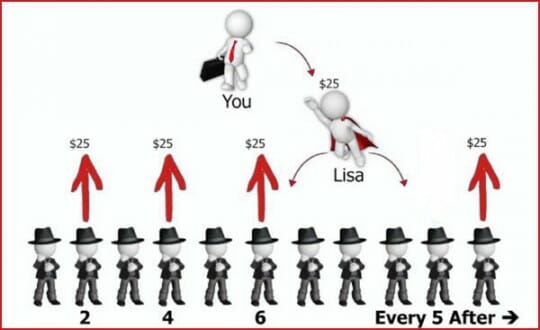 Obviously people at the top make the most money.
WHO IS IT FOR?
Empower network is definitely not for newbies who have no experience in online marketing. If you want to learn online marketing I recommend to read my review on Wealthy Affiliate. It's a real marketing university which teaches you everything you need to know to start your online business with your own website on your own domain.
Empower network is for people with lots of experience in online marketing who are ready to sell this product very aggressively. In essence it is nothing more than selling a series of different videos for huge money and asking others to do the same. There are many companies just like Empower Network who are successful in doing this.
TRAINING/TOOLS OVERVIEW/SUPPORT
Your best trainers within Empower Network will be your coaches who are higher in rank. You don't really have access to the owners of the system. If you are lucky enough then your mentors will help and teach you how to promote your blog. Otherwise I rate their support as very poor.
Mostly you will be reading and watching videos online as support guide.
PRICE
Kalata Blogging Platform – $25.00 per month 
This is where you gain your first access and can start blogging on Empower Network's domain. There will be training videos and general overview of online marketing and how all this works. It is required to buy this package.
Inner Circle – $100.00 per month
You will gain access to audio files which talk about founders of the system, it's members and some hyped information on all these great opportunities. By purchasing this product you can re-sell it to other people and get higher commission.
The Costa Rica Intensive – $500 one time payment
This package gives you access to series of videos made by David Wood in Costa Rica at his home. He goes over lots of marketing principles and covers how to build business in the long term. It all revolves around techniques on re-selling Empower Network.
15K Formula – $995 one time payment
9 more videos which talk more in details on promoting Empower Network online which includes social networks like Facebook and YouTube.
Masters Retreat – $3500 one time payment
Gives access to 41 videos and a workbook which has many training guides. Many are simply motivational and quite honestly lots of this information can be found online. It's just another way to unlock a higher price tag which can be promoted to others.
FINAL OPINION/VERDICT
Is empower network a scam or legit product? I personally don't see any real value in courses offered by Empower Network unless you already have good marketing experience and can push their products very aggressively. They simply sell lots of audios/videos and training guides which can be easily found online for FREE. You don't need to pay tons of money to get motivated.
This type of business model is used by many such companies who simply sell air nicely wrapped. And they use good tactics to make sure to stay on top of their game. Surprisingly but many people fall in to this trap.
If you want real SCAM-FREE product – check out my #1 recommended product – Wealthy Affiliate. This is one product with hype-free environment and instead of selling air they focus on actual marketing strategies.
And I don't believe in get rich quick scam, therefore don't be doomed by gurus who promise you big $$$. They all want your money and they will test how much they can earn from you starting from small and pushing more on to you just like Empower Network does.
Please leave me any comments you have below.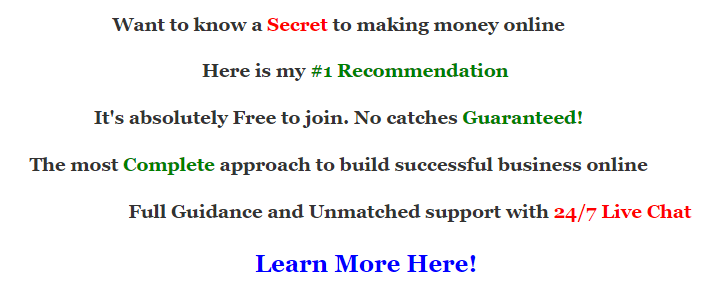 We Constantly Review Programs in "Make Money Online" Niche,
So That You Don't Have to Waste Countless Hours
Want To See Our
TOP RECOMMENDATION?