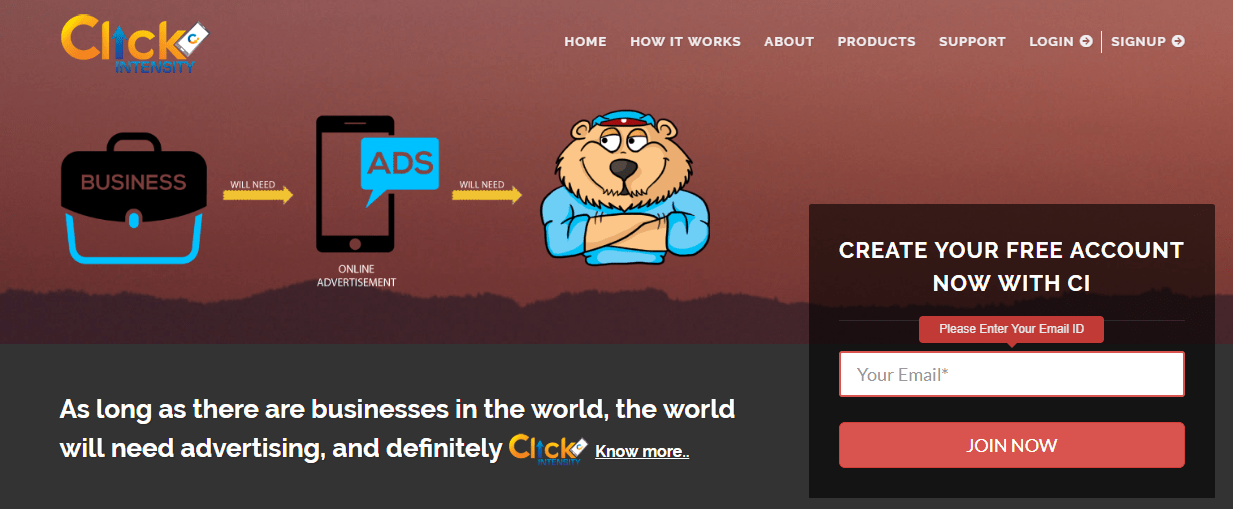 Name:  Click Intensity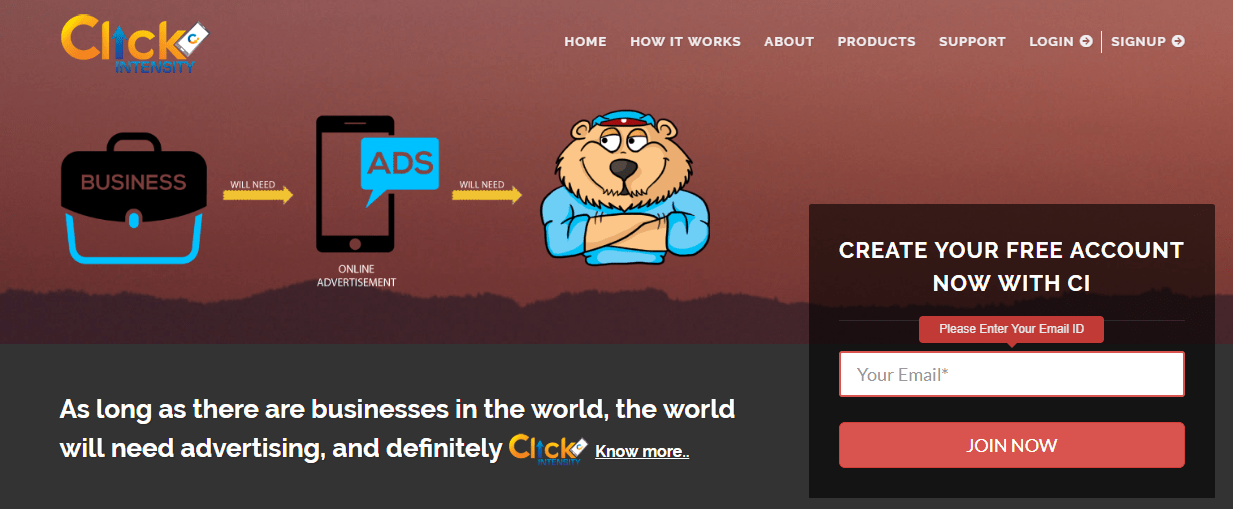 Website: http://clickintensity.com/
Price: $25 to $10,000
Founders: Nick Johnson & Tara Mish
Overall Ranking: 1 / 10
Who's it For: No One
Summary:
Click Intensity is another MLM program that has very bold claims of high earning potential. Their strategy is to have you buy something called: "Ad Packs" for $25 each and get paid for going through these ads. The more Ad Packs you can buy daily the more money you can make. Does this sound like a real Scam? Keep on reading this review.
If You are Looking for Legitimate Online Business Opportunity: 

What is Click Intensity About?
So you want to make some money online and heard about Click Intensity. This multilevel marketing company launched in 2016 and has garnered a lot of attention over the past two years.
As with any online product or site, you need to do your research first. It is great that you are taking the time to learn more about Click Intensity.
So, what is Click Intensity all about? Well, this site is a platform for sharing advertising links. It shares links through social media and intends to drive traffic to certain offers online. Here is an official video that explains it all:

What are all the ways you can make money with Click Intensity? You can make money five different ways using Click Intensity. First, you can complete the 10 daily tasks. These generally consist of clicking and viewing ads and videos, as well as sharing stuff social media.
The next way to make money is through profit sharing. By purchasing "ad packs" you can typically make $5 of profit. Basically you buy an ad pack for $25 and make $30 back.
Another way to make money is through referring members, but this takes on a bit of a Ponzi scheme feeling. Finally, you can make money through your "team" income and back end sales.
It's great that you can make money a lot of different ways using Click Intensity, but don't some of them sound a bit fishy? It's true that there is a lot of discussion surrounding Click Intensity and its legitimacy. But is it a total scam? For an unbiased Click Intensity review, keep reading.
Is Click Intensity a Scam?
So, is Click Intensity a scam or does it just have a bad reputation? This is a highly debated question and one that we're going to break down for you. Click Intensity is absolutely not a legitimate site or earning opportunity. Any reviews that you see to the contrary, are likely written by members trying to recruit you to join the site so they can make a commission off of you. Simply put, Click Intensity is a site to steer clear of.
One of the biggest issues with Click Intensity is the lack of transparency. The ad packs are one of the only ways to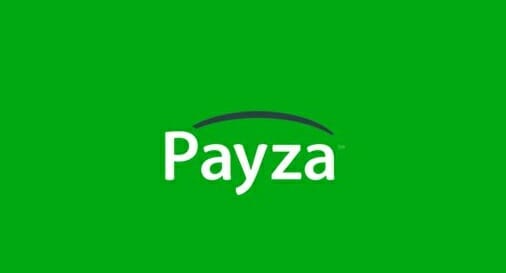 make money with Click Intensity, but you don't know what they are, why they're necessary or really how they even work.
There is also a Ponzi scheme/MLM feel to the ad packs that detracts from the legitimacy of the site. These are Red Flags and are not something that should be ignored.
Another issue with Click Intensity is that many people complain about not being credited for work or having payments tied up for weeks. A legitimate company does not keep your money tied up or give you the runaround when you contact them asking where your funds are. Add this to the fact that they don't use PayPal, rather Payza and Payeer, and your scam sensors should really be going off.
The bottom line is that Click Intensity is not an earning opportunity that is going to allow you to make a full-time income. There are too many red flags and the earning opportunities are very limited.

Price
Click Intensity is relatively inexpensive to join. It will cost you just $25 to sign up and there are no costly monthly subscriptions or fees to stay active on the site. However, there is a lot of money that will need to be spent to actually earn any income through Click Intensity.
According to founder Tara Mish, it will cost you $9,100 a year to make the type of income that Click Intensity promotes. This includes buying a silver pack every day to recruit new reps. Even if you don't buy a silver pack every day, you will still need to spend money because ad packs seem to be the only way to make money on Click Intensity. These costs add up over time.
Pros / Cons
Pros:
There are a lot of ways to make money
Relatively inexpensive to join
Cons:
Combines MLM & Ponzi scheme tactics
Could possibly be in violation of Federal Trade Commission
There are costly up-sells and you can only make money by paying
User complaints that they are missing their payouts
There is no transparency in this company regarding earning and "ad packs"
The compensation plan is not very lucrative
Who is it For?
Simply put, I cannot recommend Click Intensity for anyone. This program is not legitimate and screams scam from the get go. There is an absolute lack of transparency and users complain about missing payments. A legitimate company would never withhold payments with such frequency. There's also the issue of limited earning opportunities. Do yourself a favor and stay away from Click Intensity.
Training Tools / Support
In terms of training, there isn't much given. This isn't a training program so training isn't really a necessity, but it would be nice to learn a bit more about how the site actually works. The lack of transparency, especially regarding ad packs, is pretty frustrating.
What you get is these videos which are more of an overview of the program and some encouragement to spend money on Silver Ad Packs: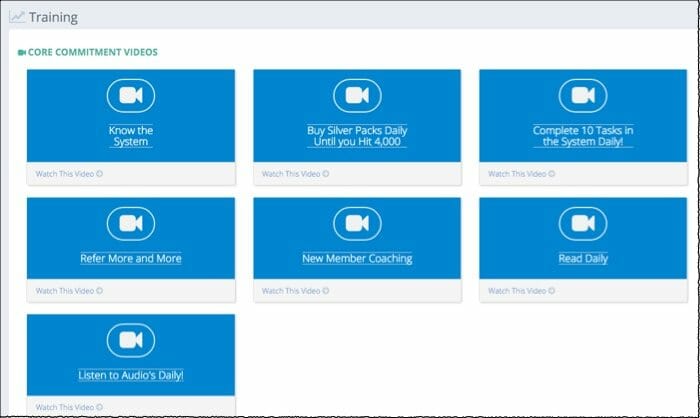 Can you imagine that they ask you to buy 4000 Silver Ad Packs? I think it's super crazy. Who would spend $100K on something very fishy like this with very vague business model.
The support at Click Intensity isn't half bad. They are available to answer your questions, but they do seem to be pretty clueless if you are calling to ask about your missing or delayed payments. Most user complaints state that "wait a few more days" is the generic answer they receive when their payments haven't come through. This is pretty annoying, but at least someone is answering you instead of ignoring the request.
Final Opinion / Verdict
So, what's the final verdict on Click Intensity? It's a total scam and should be avoided! This company has no transparency and there are frequent Click Intensity complaints from users about missing payments.
The whole site reeks of a Ponzi scheme and the business opportunity does not seem legitimate or viable. Yes, it's inexpensive to join, but you won't have very many earning opportunities and the only way you can really earn money is by buying their shady ad packs or recruiting other people to join the corrupt company. This is an earning opportunity that you should stay far away from!
We Constantly Review Programs in "Make Money Online" Niche,
So That You Don't Have to Waste Countless Hours
Want To See Our
TOP RECOMMENDATION?