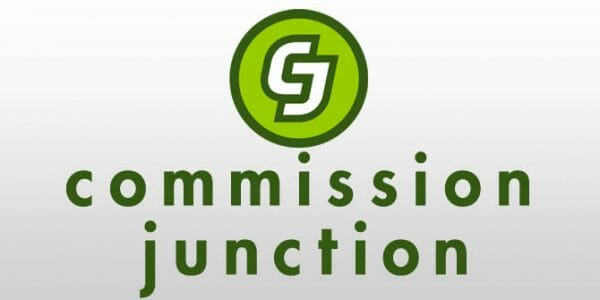 Name: Commission Junction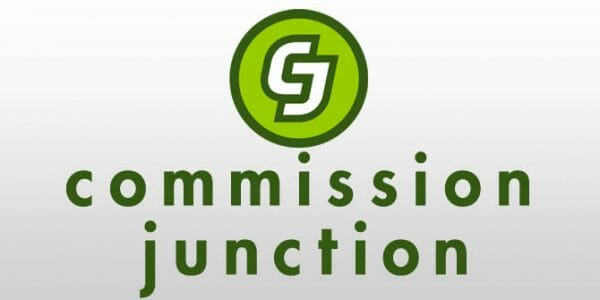 Website: http://www.cj.com/
Price: Free to join
Overall Ranking: 8 / 10
Who's it For: Affiliate Marketers
---
What is Commission Junction About?
If you are involved in affiliate marketing or have started to do some research before jumping in head first, you've likely stumbled across Commission Junction. There are plenty of positive reviews out there, but then again those are affiliate marketers trying to get you to join so they can make more money. So, what is Commission Junction really about? Here is my unbiased review:
First of all, Commission Junction now goes by the name CJ Affiliate by Conversant. It's a global network that connects publishers and advertisers. Essentially, it is a marketplace for independent affiliates to look through thousands of products to promote and make money. Utilizing pay-for-performance programs, they drive traffic to advertisers and increase the sales of publishers. It allows users to capitalize on new traffic and generous leads that expand your reach—and your income.
Here is an example: 
Let's say you have a personal blog on how to repair computers. Your website has great content that attracts visitors who are interested in the information you are providing. They leave comments and engage with you. Then you realize that your website gets really good traffic and you want to monetize it somehow. This is where Commission Junction comes in to the play. You become their member and look up affiliate programs based on your interest: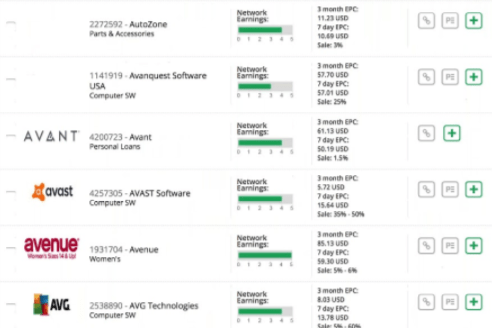 In above screenshot there are mixed categories but let's say we decide to add AVG affiliate program since it is relevant to computer repairs.
Commission junction has any niche you can think of. This is by far he largest affiliate network that has every affiliate program in one central place. Below is a great video where you can see what offers look like:
Is Commission Junction a Scam?
So, is there a Commission Junction scam? Is there anything negative about these guys? No, there's not. What's nice about Commission Junction is that they don't make promises they cannot keep. Unlike some other hokey websites, the Commission Junction website is extremely well put together. The site is extremely user-friendly and for once you actually know what you are signing up for.
You won't read through thousands of words with big paychecks thrown in your face. Instead, you're given a breakdown of what Commission Junction offers and why they're the best. The honesty is actually very refreshing!
In the past, there were some Commission Junction complaints, but the company has sorted those out. Users get paid regularly, and they get paid what they're supposed to. With the real-time monitoring and support, you'll always know what's coming your way and what the sources of the income are.
Does Commission Junction Teach Affiliate Marketing?
Just to make it clear Commission Junction is not a place that will teach you how to build a website, write good content and drive traffic to your website. 

Price
What's nice about Commission Junction is that it's free to start an account. You simply fill out an application and submit it. That's it! There's no hidden fees or up-sells from Commission Junction. The only issue is that there's the possibility the application for your blog or website will be denied.
Commission Junction charges publishers to list their content, so they need to make sure that quality affiliate marketers will be pushing the products. If you have a solid site and are an experienced affiliate marketer, you shouldn't have any issues with your application being accepted.
Pros / Cons
Pros:
You can sign up for a free affiliate account
There are requirements, which means Commission Junction has higher standards than most other services
You can sort by niche to find the perfect products to market
There are thousands of products to choose from
There are various training tools and community support groups
Has a strong reputation and years of experience in the industry
You get access to the advertiser's toolbox
Cons:
Because there are requirements, your application to the affiliate program might not be accepted
Once accepted to Commission Junction, you have to fill out applications for each advertiser's program directly
Every affiliate program has different rules and payouts so you'll spend time reading all of the requirements for each to find a good fit
 Who is it For?
Commission Junction is a tool for affiliate marketers. If you have garnished a niche following, but aren't sure what products your audience might be looking for, Commission Junction is where you can turn. You can easily sort through niches and determine which products are a good fit.
Although it can be more cumbersome to read through every products offering, there are so many options. That's what makes Commission Junction great, the fact that there is something for everyone. However, it is important to note that this isn't necessarily for beginners in affiliate marketing. You'll need to have some established traffic and a good following before you'll see any income using Commission Junction.
 Training Tools / Support
What's great about Commission Junction, is the fact that once you join there are so many support tools available to you. You will not only have access to thousands of products for your blog, you will also get your hands on their valuable training and tools.
The Advertiser Toolbox is one good feature that Commission Junction offers. It helps you streamline your program management. This gives you access to customer insights, where you'll be able to view proprietary performance data. You'll also be able to search your publishers and track your information in the CJ Account Manager.
Through the deep linking, bulk uploader and link scheduling tools, you will also be able to easily manage your process. You will also get real-time to monitor access and reports to track progress.
In addition, Commission Junction provides decent support. Their Agency Solutions team provides a dedicated point of contact, thorough strategy sessions and continuing education and support for Commission Junction solutions, tools, and reporting. They really do go above and beyond similar programs.
Final Opinion / Verdict
So, what are the final thoughts on Commission Junction? Overall, it seems like a pretty good service. Not to mention, it's free. You just have to put some time into your application, but if you're experienced in affiliate marketing and have a good website, there shouldn't be any issues.
What I liked most about Commission Junction is the access to the tools and support. There are so many neat tools to help make you more successful. The Agency Solutions team is also a good feature that can help you work through any issues. Commission Junction seems to have worked out the initial kinks and has created a solid offering for affiliate marketers. If you are looking for products to add to your niche website, check out what Commission Junction has to offer.
If you have any feedback please leave your comments below:
We Constantly Review Programs in "Make Money Online" Niche,
So That You Don't Have to Waste Countless Hours
Want To See Our
TOP RECOMMENDATION?