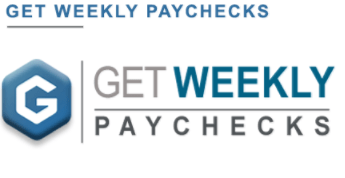 Name: Get Weekly Paychecks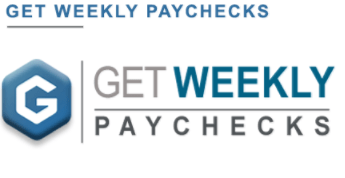 Website: https://getweeklypaychecks.com
Price: $40 to join, plus $20 monthly
Founders: Motor Club of America (MCA)
Overall Ranking: 5 / 10
Who's it For:  Anyone 
What is Get Weekly Paychecks About?
Get Weekly Paychecks is a program bolstered by the Motor Club of America (MCA). Motor Club of America is a roadside assistance program, similar to AAA, where members pay a monthly fee to have access to roadside assistance. If your car breaks down, gets a flat tire or dead battery, a Motor Club of America contractor will come and get your car back up and running again, or tow you to a mechanic.
Although MCA has its own sales page, Get Weekly Paychecks is simply an affiliate program that is meant to funnel members to Motor Club of America. Through the Get Weekly Paychecks affiliate program, you can generate commissions by getting people to sign up. The question is, can you make real money through Get Weekly Paychecks?
Reading Get Weekly Paychecks reviews might not give you the answer you're looking for because most are written by affiliates trying to get you to sign up. If you are looking for an unbiased Get Weekly Paychecks review, then keep reading!
Is Get Weekly Paychecks a Scam?
The first question on your mind is probably whether or not Get Weekly Paychecks is a scam. The answer to that question is no, it is not a scam. However, there are some Red Flags that might make you want to think twice.
First of all, Get Weekly Paychecks and Motor Club of America have both been around for years. Getting involved now at the ground level is almost next to impossible when there are much more experienced affiliates involved. The competition is fierce and you might not gain any traction as a result.
The other issue is that Get Weekly Paychecks is simply promoting Motor Club of America and MCA is not a great product. They are much higher priced partly because of their MLM approach than the alternative of AAA or insurance providers and provide the same or lesser service. It's hard to push a product that you don't believe and many people struggle to get behind the services of MCA. I wrote my feel review of MCA here:
Price
To join Get Weekly Paychecks, you'll also have to become a member of Motor Club of America. To sign up, it will cost you a one time fee of $40. After that, it will cost you $20 a month to stay in the affiliate program. The monthly fee is annoying, but considering other affiliate programs, it is small in comparison. You will also have to spend some money for digital advertising, but at least signing up gives you access to premade ads and training.
 Pros / Cons
Pros:
It is not expensive to join their affiliate program
You can earn money through Get Weekly Paychecks
Motor Club of America is a popular and well-known brand name
The website is done for you, which makes it nice for non-technical people
Cons:
You will struggle to make money using their program
There is too much competition due to the highly saturated market
This is an MLM opportunity
It's difficult to scale things up
Established affiliate marketers will find no value in the training
Your training is largely dependent on the sponsor who recommends you
 Who is it For?
Get Weekly Paychecks doesn't specifically market themselves as a program for any specific class of people, but what they offer seems like its best suited for newbie affiliate marketers. More experienced marketers wouldn't think too much of the program, but if you're just starting out it might be a good way to get your feet wet.
What's nice for beginners is that Get Weekly Paychecks is relatively cheap compared to other affiliate programs. You can test it out and learn the tricks of the trade without breaking the bank. If you're a seasoned affiliate marketer, don't waste your time!

Training Tools / Support
What's nice about Get Weekly Paychecks is that everything is done for you. You don't need too much training because the tools are given to you. You will have a website, your own affiliate links, and even banner ads already prepared for you. This severely limits the amount of technical knowledge you will need. I would say this is very typical with MLM type of businesses where they want you to use their tools for marketing.
While you are spared from the technical aspects of running an affiliate site, you will need help with the marketing and sales aspect. Thankfully, Get Weekly Paychecks does provide some training for you on how to promote their program.
Additionally, from internet entrepreneur Alfredo Delgado, you will learn how to create a Facebook Fan Page, how to respond to 100 prospects in just under 100 minutes, how to go viral, how to boost a Facebook Live video, and re-targeting tricks.
 There is an issue with support when joining Get Weekly Paychecks. You will be brought on by a "sponsor" and this person will be your point of contract, so to speak. Many sponsors just want you to join so they can make their commission. They might not care about you or your success, which can make your experience poor. All sponsors are different, so your training, support, and tactics you learn will vary greatly depending on who recommends you.
Final Opinion / Verdict
The final verdict on Get Weekly Paychecks is that while the affiliate program is not a scam, it is not a great program to join. Not only are you faced with marketing a service that is outperformed and priced by competitors, you also face stiff competition internally as well.
Get Weekly Paychecks and MCA have both been around for a while and as with any MLM program, it's better to get into it in the beginning before the market becomes over saturated with sellers. It doesn't help that much of your experience and success will hinge on who you have as a sponsor. Overall, this just isn't a program that I can get behind and recommend, especially when there are better options out there.
We Constantly Review Programs in "Make Money Online" Niche,
So That You Don't Have to Waste Countless Hours
Want To See Our
TOP RECOMMENDATION?