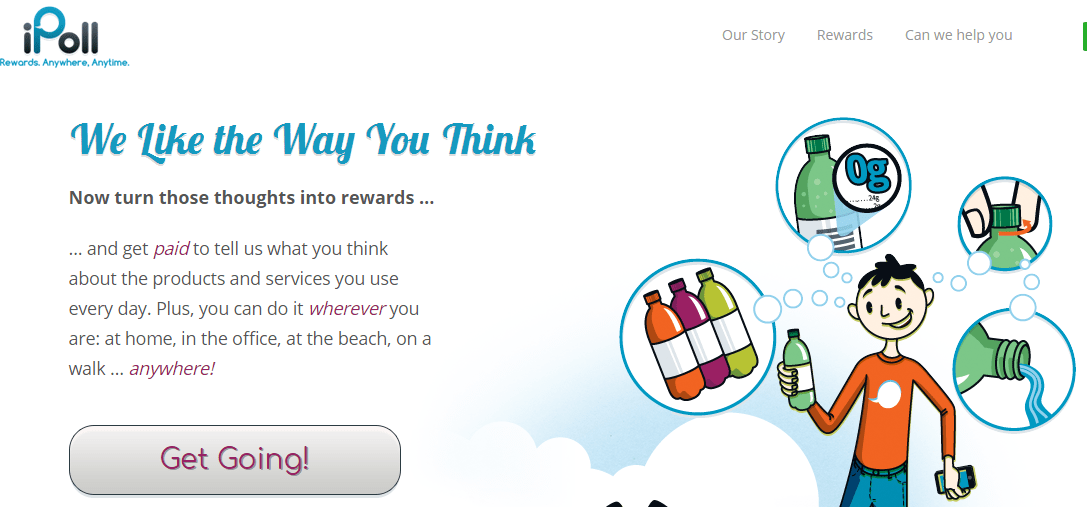 Name: iPoll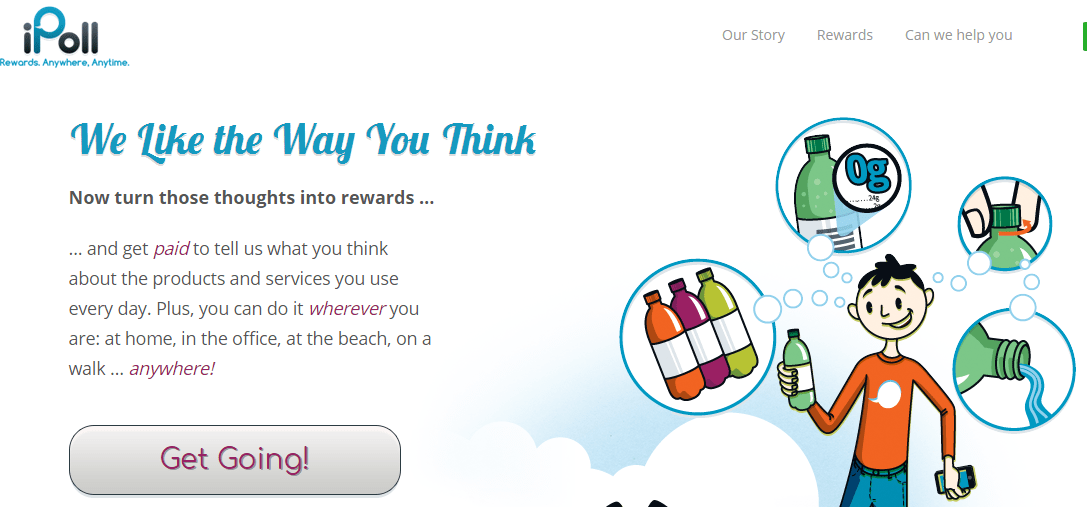 Website: www.ipoll.com
Price: Free
Founders: Matt Dusig & Gregg Lavin
Overall Ranking: 7/10
Who's it For: Newbie
What is iPoll.com?
---
When you are looking for sites to make money online, iPoll also was known as (Survey Head) is a company that may come up in your search. The iPoll survey site is a website – and app! – that allows you take surveys and be rewarded. By taking iPoll surveys you will generate rewards that will then be paid out to you. These surveys generally range from five to thirty-five minutes and have various reward amounts attached to them. Once you complete the survey in its entirety your account will be credited.
Is iPoll a Scam?
As is true with most internet survey sites, you may be wondering if the iPoll survey site is actually legitimate, or whether iPoll is actually a scam. When looking into the website, it is clear that iPoll is a legitimate survey site. You take surveys, your account is credited, and then you can redeem those credits for rewards.
However, while iPoll is clearly not a scam, there are a few things that you need to consider before signing up. To redeem your rewards, you will need to have at least $25 in your account. This is a downside to iPoll, but honestly most survey sites have some minimum requirement like this, so that isn't unusual.
The one thing that helps iPoll stand out as a legitimate survey site is that you are not limited to gift cards, because they actually pay out in cash. This of course, is in the form of a verified PayPal account, but getting cash is definitely nice if you are trying to earn extra money on the side and not just gift cards. For those wanting gift cards, the range is actually pretty limited. You can redeem your rewards for gift cards at Amazon and iTunes.
The one major drawback that you need to be aware of with the iPoll survey site is how they handle your personal information. Some of the information you are asked for is sensitive, such as medical conditions, political views and religious beliefs, and iPoll states in the Privacy Policy that they can disclose some of this information to third parties.
Price
---
Not only is it free to join iPoll, but they also run promotions where they credit $5 into your account simply for signing up and completing the registration process. This is a nice little bonus, and much needed when you are required to rack up at least $25 to cash out your rewards. Some users report that earning is quite slow, so while it might not cost anything to sign up for iPoll, it might take you a while to see any real payday. Even then, you might only be looking at $25.
If you are serious about Making Money Online – You can learn about my #1 Recommendation
Pros / Cons
---
Pros:
You can see how long a survey will take and what you will be credited 

before

 you start taking it

All rewards are measured in cash, not points

Easy to sign up and use the site
Cons:
Limited gift card types

Long processing period when redeeming rewards

$25 minimum account balance to redeem rewards
 Right from the start, you will love how easy iPoll is to use, whether you're on their website or the mobile app for iOS and Android. The dashboard is clean and easy to navigate. The best part is that all rewards are measured in cash and you are able to see what a particular survey will earn you before you start it. This is a great feature and something that not all other sites offer.
Now for the drawbacks, and yes, there are a few. If you are looking to make a lot of money or make money quickly, iPoll might not be the best option. That is because it can take a while to earn a decent amount, and you will need to earn at least $25 in rewards before you can even redeem them. Add in the fact that it takes about 4 weeks to process your redemption through either PayPal or a gift card, and it can be months before you even see a penny from iPoll.
IPoll just like many survey sites make you believe that you can earn money online quickly but in reality you will earn very little and will be disappointed. I have done many surveys in the past and reviewed many of them here. You can read my post on: "Can You Make Money with Survey Sites".
Who Is It For
---
When it comes down to it, iPoll is essentially for anyone looking to make some extra money online. You just need to be over the age of 17 to sign up, and have internet access through your computer or Smartphone. It is important to note that you won't get rich fast or be able to quit your day job, but if you're looking to earn some extra spending cash this can certainly be an option for you.
Training Tools / Support
---
There are no training tools for iPoll, but quite honestly you won't need them. If you do have questions, you can check out the FAQ that is located right on the website. There, you can find answers for general questions about iPoll, questions about the Survey process, Rewards process and even about PayPal redemption.  
If you can't find answers to your questions in the FAQ, you can also email them a question or call their toll-free number. Having a phone number to call automatically makes iPoll seem more legitimate, because other online survey sites do not offer the ability to talk to a real person.
Final Opinion / Verdict
---
If you're wondering whether iPoll is a scam, the answer is no. While it's true that you won't get rich overnight or even be able to supplement income with that you earn on the site, iPoll is legitimate. You are told what you will be paid upfront for completing a survey, and they do payout rewards.
Some complain about the $25 minimum and length processing time for redeeming rewards, but these are not uncommon for online survey sites.  
Overall, iPoll is a legitimate option if you want to make a bit of extra cash, especially because they offer payment through PayPal. If you're looking for extra assurance, just keep in mind that iPoll has been assessed by the Better Business Bureau (BBB) and received a rating of B+. Under the strict BBB standards, this score is certainly acceptable.
As far as survey sites go, iPoll is certainly an option to consider if you really want to experience what is it like taking surveys online. It's free and easy to sign up and you can start making money right away. Just note that it can take quite a bit of time to work up to the required $25 account minimum to redeem your rewards.
If you were looking for a Legitimate opportunity online and ended up with IPoll then my suggestion is – Don't Waste Your Time on any survey sites and Learn how to Make Money with Your Own Website. It's far more rewarding and you have full control of your own business.
We Constantly Review Programs in "Make Money Online" Niche,
So That You Don't Have to Waste Countless Hours
Want To See Our
TOP RECOMMENDATION?