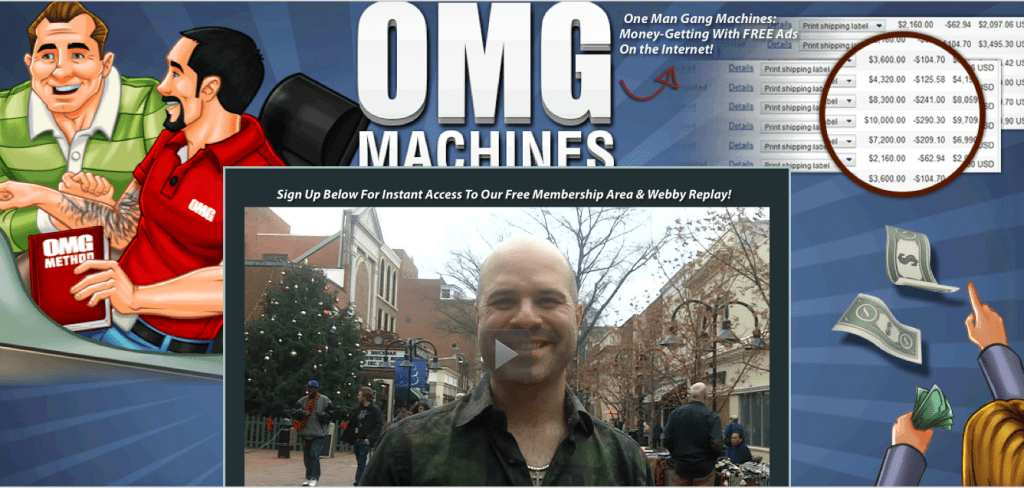 Name: OMG Machines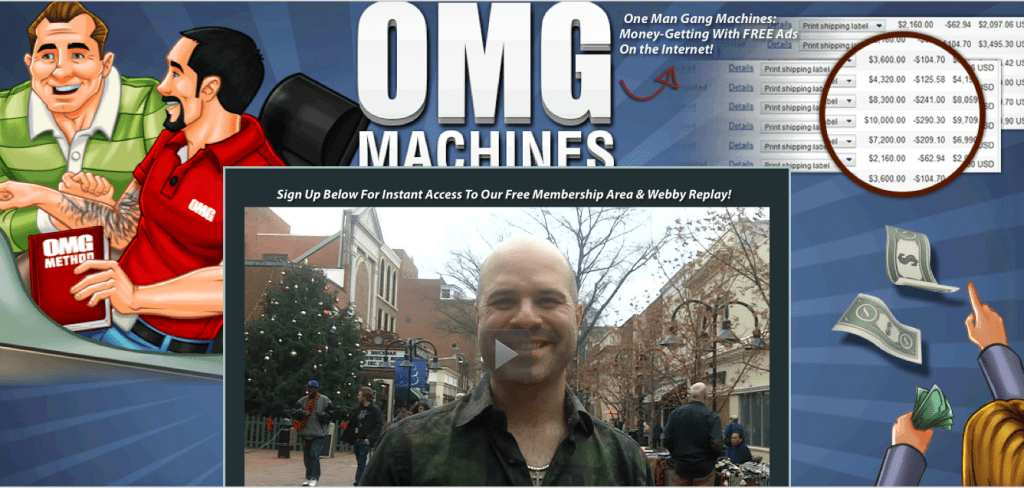 Website: www.omgmachines.com
Price: $7999 or 12 payments of $699
Owners: Mike Long & Greg Morrison & Davis Mills
Overall Rank: 5 out of 10
Who it's for: Newbie – Expert
What is OMG Machines About?
---
OMG Machines (One Man Gang) is a an online marketing program created by Mike Long, Greg Morrison and David Mills to help people start online business and achieve real success in a short period of time. Philosophy that is being mentioned  a lot by members of this program is  "Law of Attraction" which comes from the movie called: "The Secret". In essence everything you take action on causes reaction and in case of OMG if you work hard through the program you will achieve enormous success quickly.
First Impression
The first impression is the one of: "Get Rich Quick" scheme where Mike Long shows numerous testimonials and screenshots of Pay Pal statements of how him and Greg Morrison made money fast online. You will mostly see figures like $100K per month or $300K per month in a matter of 6 months to a year. There is very little information on the system itself and rather typical hype which you mostly see online with many programs.
What OMG Machine Really Is?
In reality OMG Machines is not "Get Rich Quick" scheme and instead it's a private community with lots of Step by Step training on how to make money online the most efficient way. Mike Long positions the program (One Man Gang) as 1 man's business which you can fully run from home alone.
The way it works is you create any website or blog and have it rank at #1 top position in Google. This is where Mike Long teaches SEO strategies. You will also learn Email Marketing and PPC along the way. OMG Machines uses Affiliate Marketing approach where you can pick any niche and promote products on your website directing your customers to Amazon. You can also promote any affiliate program or even create your own blog to promote local businesses.
Pros/Cons
---
Pros:
There is a real product behind the program
Good Training Resources
Member's forum and Support via Facebook
Cons:
Huge price tag of $7999
No Free Trial and No Refunds
Lots of hype of high earnings
In order to sell OMG Machines for $7999 they had to position themselves in such a way that they offer super quality training, some secret formula, something that no one offers by showing numerous earnings statements and huge claims of 5-6 figures per month. How else can you convince people to pay $7999 for online marketing course. To add more to it there are no free trials and no refunds which means if you bought in to all this hype and purchased the program and few days later realized you didn't like their approach – SORRY Your Money is Gone!!!
If you are new to online marketing then I can understand how you can buy all the hype OMG offers and jump in to this program hoping for the bright future. However it doesn't take very long to realize even by screening through Facebook groups of Tai Lopez, Mike Long, Joshua Fletcher that there is absolutely nothing unique you will learn about affiliate marketing that other Legit programs do not offer.
So if you are considering OMG machines please think 10 times and give it few days before you commit because in case if you don't like it you will not get your money back and will feel devastated by wasting $8,000.
Training Tools/Support
---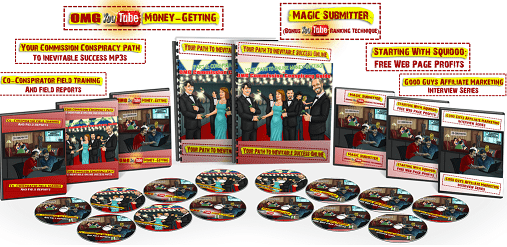 Here is what you will get as part of OMG Machines training:
OMG No Holds Barred 2016: Project Breakthrough
Office hours coaching via live webinars
6 figure a month coaching
Amazon advantage and Ecommerce training
Support via OMG Facebook group
Training videos on SEO to get top ranking in Google
Q & A session with Greg Morrison
Money getting websites and templates
Software for search engine domination
Monetization training and guidance
Access to community support and networking
Support is mainly provided via Facebook Groups. You can discuss all your questions and concerns, but if you ever start questioning on Facebook whether OMG machines is any good you will be quickly booted of their Facebook Group.
And by the way here is what will happen if you decide to ask for a Refund: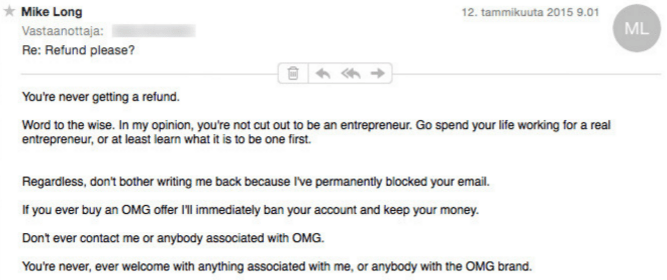 Full Chat conversation can be read here:
I would say if you ever bought OMG Machines you better succeed online otherwise you simply gifted $8,000 to Mike Long and his team 🙂
Price
---
Current Price Tag for 2016 is $7999 or 12 installments of $699 which make it total $8388. Interesting enough that every year price keeps on increasing, In 2015 it was $6999.
I hope you understand that OMG created a perfect recipe to take your money and provide no refunds which means they only need to get you in to the program and whether you like it or not they don't really have to worry about, there is no retention as such. And on top of that they filter member's feedback by banning unhappy people to ensure their Facebook pages are only filled with positive information. This is also due to the fact that they have many Free Webinars that specifically focus on: "Many Happy Members and literally 0 unhappy ones"
Final Opinion/Verdict
---
OMG Machines might have quality training it offers but there are too many RED Flags that are a big turn off for me and I would not recommend this program especially to people who are just starting out online and looking to find the right approach.
A High Price Tag of $7999 combined with No Free Trial and No Refund policy are the perfect recipe to take your money and not care too much about providing quality training since you cannot get a refund. Simple claims and promises are not enough to ensure you have the best chances to succeed online. You basically suppose to buy in to the hype of all high Pay Pal earning statements, expensive cars in the webinars and presentations in someone's luxury house. There are far better alternatives available online and if you really looking for a legitimate way to start online I strongly recommend to read my Full Review on #1 Recommended Product. 
If you have any experience with OMG Machines or comments please leave them below: