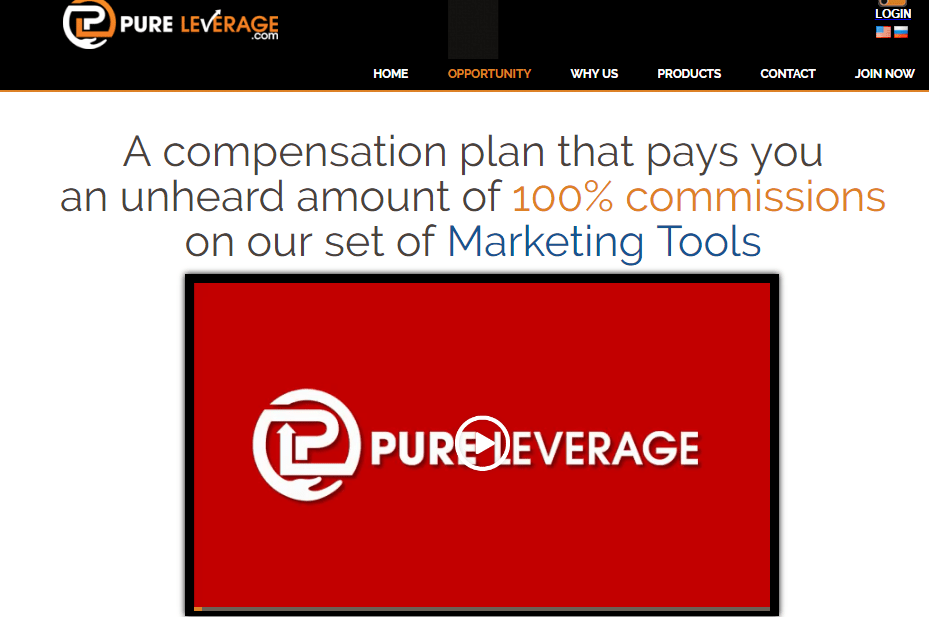 Name: Pure Leverage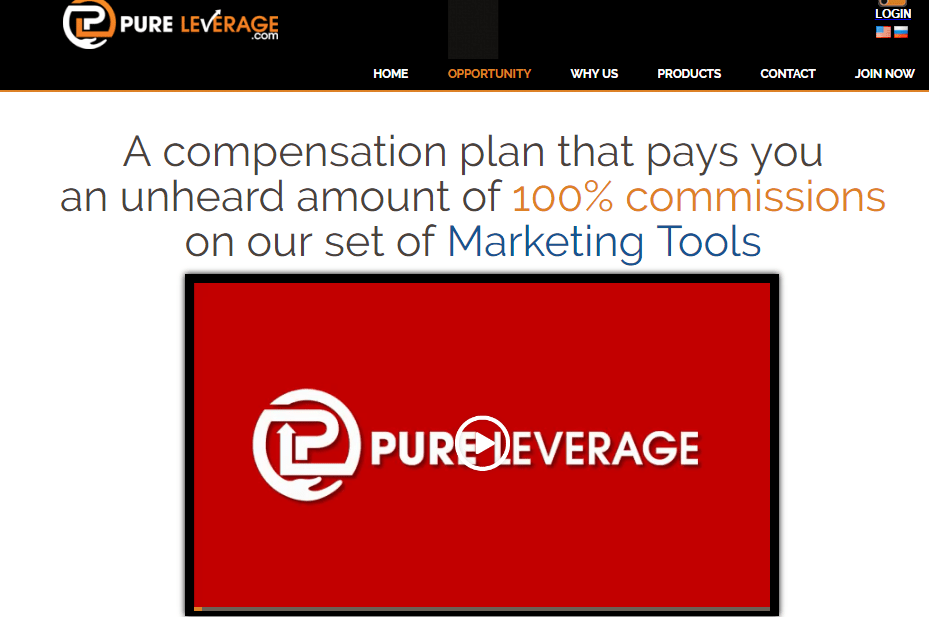 Website: www.pureleverage.com
Price: $24.95 standard, $19.95 referral fee, $97 VIP Package
Owner: Joel Therien
Overall Rank: 5 out of 10
Who is it for: Intermediate – Expert
---
Pure Leverage (PL) is one of the most discussed products online with mostly negative and few positive reviews. In my Pure Leverage 2016 review I will provide an unbiased review, discuss the strategy behind PL and let you decide whether you can make money if you join Pure Leverage. I will also point out where this program undergone some recent changes since most reviews you find online were mostly made in 2013/2014.
What is Pure Leverage System About?
---
Pure Leverage was created by Joel Therien and also this program is part of GVO (Global Venture Opportunities) which is located in Texas, US. There was lots of criticism when PL first rolled out in 2013 for not having all the tools ready, many technical problems with hosting service but already offering this product for sale.
Essentially Pure Leverage is a collection of business tools that aim to help online marketers becoming successful. PL positions it as – all you ever need under 1 umbrella to succeed in online marketing.
These are the Tools:
Web Presence and Site. You can build your web site mostly Promoting Pure Leverage versus any other niche. This part has been updated quite a bit to give you more flexibility within WordPress.
Auto Responder. Lead capturing system which grabs email addresses from the landing pages and later allows to send promotions manually or in bulk actions.
Video Email Service. Helps to create and upload videos and send them via emails to your leads
Webinar/Video Conferencing. Web Conferencing tool to host up to 100 people with all required features to chat with prospects, desktop sharing and showing videos.
Lead Capture System. Landing pages which can be customized to capture leads information.
Elite Coaching. Live coaching 2-3 times a week from PL instructors who give a full run down on marketing tools and blogging system.
Overall from recent changes Pure Leverage added more coaching and training to teach it's members on how to promote PL in most effective way. Most tools are crafted to specifically advertise PL. If you are planning to promote any other products using these tools you will find many obstacles in being able to customize templates and using other WordPress plugins.
Price
---
Pure Leverage costs $24.95 per month if you only want to utilize business tools which quite honestly are not very useful without promoting PL. If you want to resell PL you will pay an additional $19.95 which brings the total monthly cost to $44.95 per month
If you want to be able to earn commission from top VIP package – this is another $97 per month bringing the total cost to: $141.90 per month.
Pure Leverage Compensation Plan
---
Pure Leverage uses Multi-level Marketing approach to pay for it's referrals therefore your primary focus is to build a powerful downline in order to earn powerful residual income.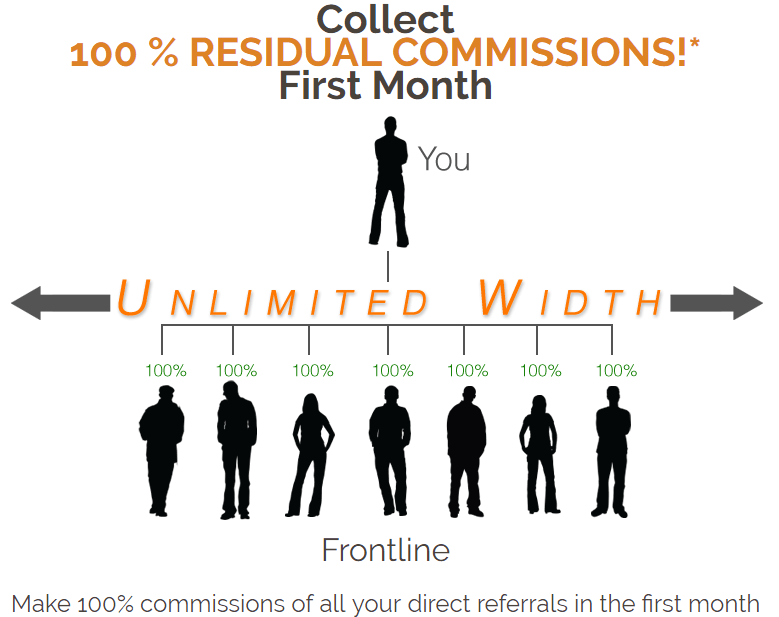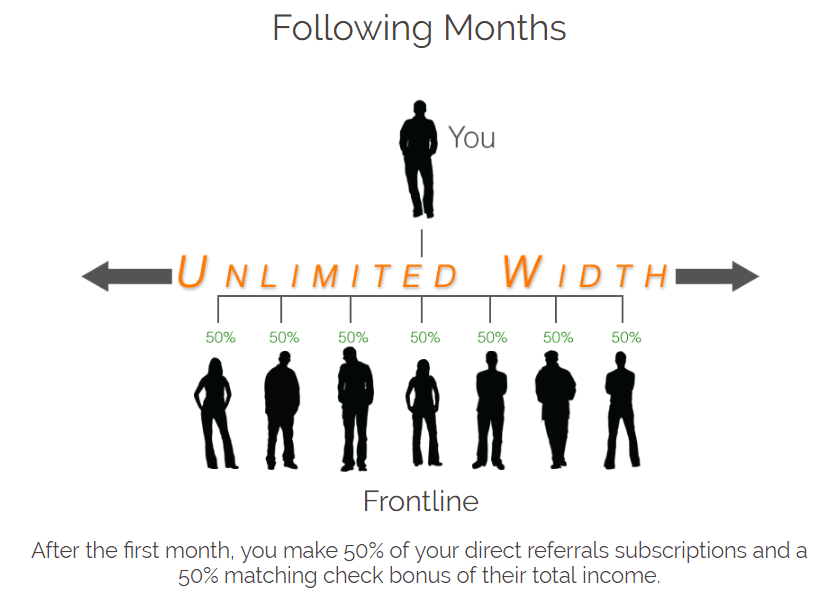 One of the main changes PL added is that they clearly show now that you only get 100% commission first month from your direct referrals and 50% thereafter. You will also be getting 50% commission every month from your entire downline.
Pros/Cons
---
PROS:
You could say has an actual product it offers, although mostly geared to promote PL
Full-fledged system for anyone who likes MLM and knows how to build downline
Many issues were resolved within the system which were huge complaints earlier
CONS:
In reality most tools are specifically geared to promote Pure Leverage and not other niches
Up-sells – typical MLM approach to promote higher level products within the system
Not the right company if you want to study Online Marketing in general.
Customer Support has very mixed reviews
Most negative Pure Leverage Reviews talk about MLM being a pyramid scheme where only top sponsors make money and everyone else struggles. In case of PL compensation structure is somewhat clear, straight forward and rewarding as you understand where all your earnings come from.
I have met people who love MLM compensation structure and believe this is the fastest way to start making decent money. I am personally not a fan of MLM however if this is what you like and know how to promote – then PL might be the right opportunity for you as you will have all the tools needed to promote it online.
But Here is What I Really Don't Like About Pure Leverage:
Business tools which PL offers are specifically geared to promote Pure Leverage itself, therefore comparing it to other well known products like GoToWebinar which is Citrix product is not really correct. Is PL a software development company? Does Pure Leverage offer APIs to customize it's business tools? They compare themselves to companies which give lots of flexibility including white labeling capabilities and much more.
Tools which PL offers are simply needed to promote any MLM type of business online. The funny thing many MLM competitors who are just like PL already assume that most of these tools have to be part of the system and they don't even advertise them, but in case of PL – they use is as a main product.
Upsells. When you sign up just for the basic level you will be bombarded with emails from PL to upgrade to the next level. In reality this entire program should be all given for 1 price which ranges around $40-50 per month for similar products. However up-sells is a key marketing strategy which is used by most MLM companies within member's area.
Pure Leverage is not an opportunity to study online marketing. It's an opportunity on how to use all the right tools in order to promote Pure Leverage itself. You will find many PL active members who have their own websites and learn online marketing from other sources in order to leverage all marketing techniques to promote PL. PL is focused specifically on Email Marketing, but how about SEO and power of keywords which is the driving force for Free Online Traffic.
For anyone starting out online I recommend to read my Full Review on #1 Recommended Product.
Final Verdict
---
Pure Leverage certainly has some great tools which would help to promote Pure Leverage, however there are few up-sells within the system that make this program quite expensive bringing the total price to $141.90. Also as pointed out earlier this is not a product to learn online marketing and not even Email Marketing – Pure Leverage teaches you enough to promote their opportunity.
And the biggest problem I see with Pure Leverage and such type of business schemes is that: What if they shut down tomorrow and close their business? – What will happen to all your hard work? – You will wake up in the morning with absolute $0.00 in your pocket and no real education since your entire business is built around Pure Leverage. This is why you need to have an opportunity which doesn't tie you up to any specific marketing approach and teaches online marketing which will have long term high income potential.
Summarized Overview
---
Name: Pure Leverage
Website: www.pureleverage.com
Price: $24.95 standard, $19.95 referral fee, $97 VIP Package
Owner: Joel Therien
Overall Rank: 5 out of 10
Who is it for: Intermediate – Expert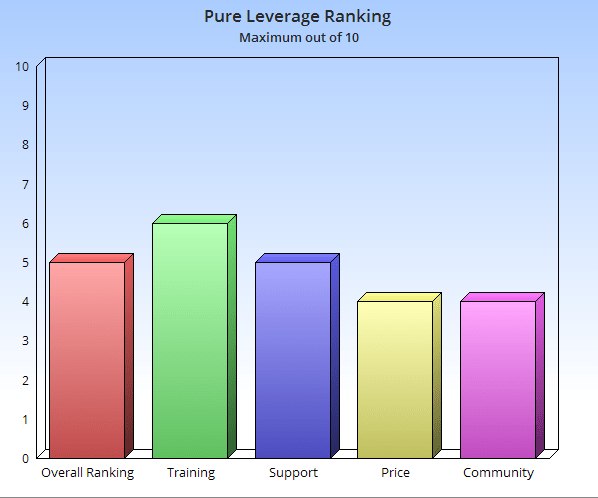 We Constantly Review Programs in "Make Money Online" Niche,
So That You Don't Have to Waste Countless Hours
Want To See Our
TOP RECOMMENDATION?