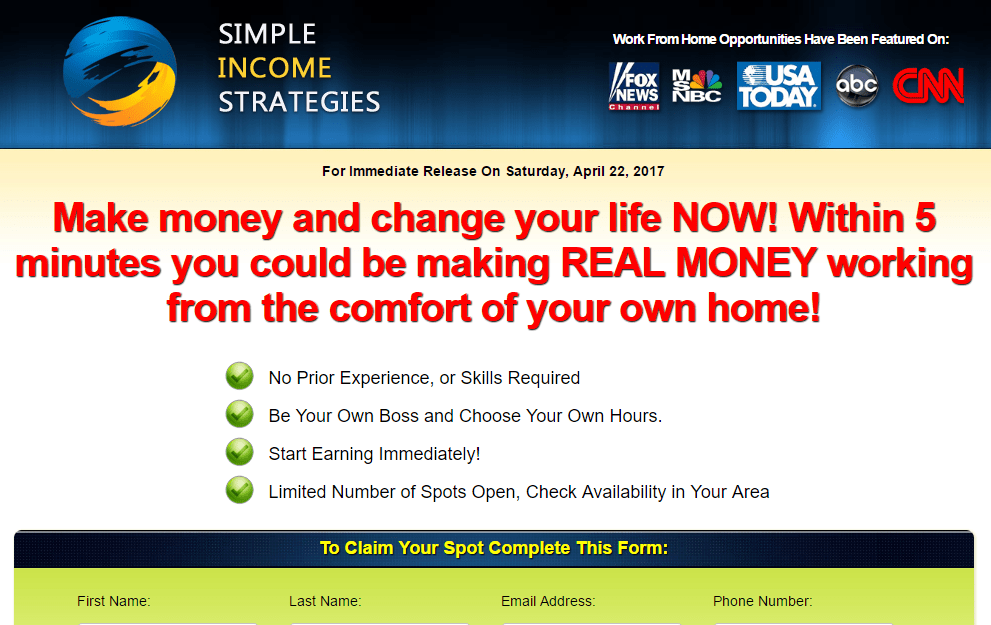 Name: Simple Income Strategies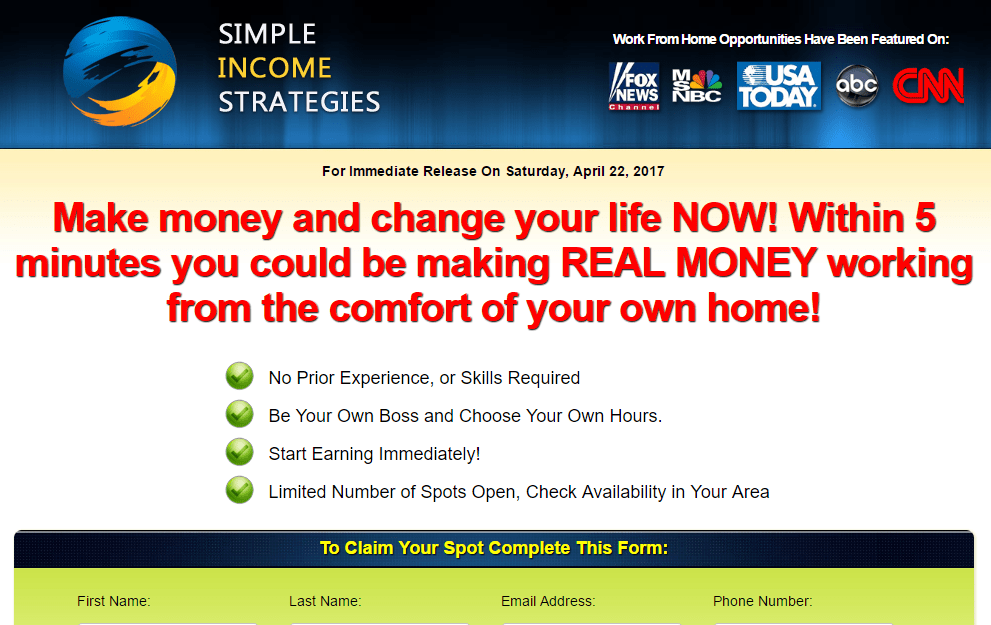 Website: https://www.simple-income-strategies.com/bo/
Price: $97
Founder: John Shavers / Kelly Simmons
Overall Ranking: 2/10
Who's it For: No One
What is Simple Income Strategies About?
---
Created in the spring of 2016 by John Shaver, Simple Income Strategies claims that they will help you to make money on the internet by teaching you how to place links.
The Simple Income Strategies system has 3 steps, the first of which is to watch their step-by-step training videos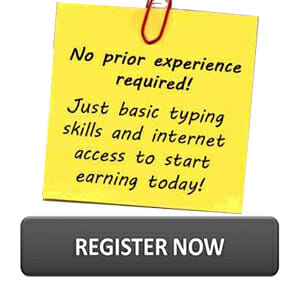 that will show you how to place ads on the internet and make money. Next, you will begin placing ads for various products throughout the internet like shown in the training videos. Finally, they offer a back end system that you can log into and see how successful your link placing has been.
Their system allows you to view your daily and lifetime earnings. It seems simple in theory and Simply Income Strategies leads you to believe that their system is easy to follow and will make you rich, but will you actually make any money? Is Simple Income Strategies legit or will you really be throwing your money away?
Is Simple Income Strategies a Scam?
When you are assessing any internet business opportunity, one of the first things you'll ask is whether or not it is a scam. If you are wondering if Simple Income Strategies is a scam, the answer is – a resounding YES.
Here is Why:
Before even reading Simple Income Strategies reviews, you can tell that something is off with the company. First of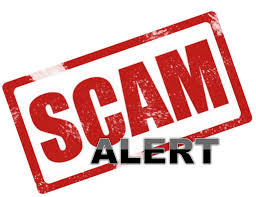 all, they are charging $97 to teach you how to place links on the internet. Do you really think that's worth $97, when a free 5-minute YouTube video could teach you the same thing? Perhaps the $97 would be worth it if you received stellar support after signing up, but Simple Income Strategies leaves much to be desired there as well, which we will get into later.
Next, a quick search of the founder will reveal that it is John Shavers, while other sites claim that Kelly Simmons is the owner. Well, it turns out that the pictures of "owner" Kelly Simmons are actually stock photos and the "online articles" posted about her are fake. That right there is a Massive Red Flag, especially when you delve into John Shavers past and see that he has numerous other business ventures – 72 websites to be exact – similar to Simple Income Strategies. This guy is notorious for internet scams and you need to be weary of any business that he is a part of.
To add to the issues above, there are also multiple domain names with different spellings that take you to different websites selling the same product. This is Another Red Flag, and should certainly be enough to cause you to steer clear of Simple Income Strategies.  
If You Are Serious About Making Money Online – I Recommend to Read about

#1 Recommendation Here: 
Price
---
Simple Income Strategies will cost you a one-time payment of $97. This payment of $97 will give you access to their training videos and back-end system that tracks your earnings, or lack thereof. You will also get a personalized "coaching call," which in reality is a sales call where you will be pressured to purchase other products. There is no monthly payment, which is nice, but you're essentially throwing a hundred bucks away so keep that in mind
Pros / Cons
---
Pros:
There is a 60 day money back guarantee

There is no monthly upkeep charge, just a one-time payment
Cons:
The website is a scam on many fronts

Poor support once you have signed up and paid the fee

Your information can and will be sold
The only good things about Simple Income Strategies are that you only pay once, instead of being shaken down monthly, and that you can get your money back. That right there should say something about the legitimacy of Simple Income Strategies.
On the negative side of things, it's clear as day that this system is a scam. They take your money upfront to gain access to antiquated videos – seriously they're from 2011 – and then don't offer any support going forward. They also explicitly state that your personal information can and will be sold, so you can expect to be bombarded by scam. Do yourself a favor and look elsewhere for a legitimate online marketing opportunity.
Who Is It For
---
Simply put, we cannot consciously recommend Simple Income Strategies to anyone. The site tailors to beginners who are new to the online business and internet marketing niche, but offers them no value. While affiliate marketing is a viable and legitimate business model, there are so many red flags with Simple Income Strategies and everyone should steer clear.
Training Tools / Support
---
Yet another drawback to Simple Income Strategies is that there is absolutely no support. Once you pay the $97 fee and activate your account, you are called once by a "coach," but it only takes a minute on the phone with them to realize that they are trying to sell you more expensive products.
If you truly have questions about the business opportunity that you bought into, good luck getting anyone on the phone to walk you through it after that initial call. Another issue with the lack of support, is that it is extremely hard to get a refund from Simple Income Strategies, even though they advertise a 60 day money back guarantee. Many members reported the need to formally file a complaint with the Better Business Bureau (BBB) to see a refund, and even then it still takes a while.
As far as training goes, your $97 gets you access to 4 online training videos. The titles for the videos are:
The Introductory Video
Where to Place Ads
Intermediate Ad Placement and Traffic Techniques 
Big Dogs Webinar

 
These videos are simplistic and outdated, giving you no more information that a simple Google or YouTube search would.
Final Opinion / Verdict
---
When the only good thing about an online business system is that you can get your money back from them, that's saying something. Simply put, Simple Income Strategies is most definitely a scam and you should stay away from them. The training videos that you pay $97 for are from 2011, and you won't learn anything that isn't readily available for free on the internet.
It's very sad to see such programs still coming in to the market just to scam people and not offer any good value. If you have any experience with Simple Income Strategies or simply have any feedback, please leave your comments below:
We Constantly Review Programs in "Make Money Online" Niche,
So That You Don't Have to Waste Countless Hours
Want To See Our
TOP RECOMMENDATION?