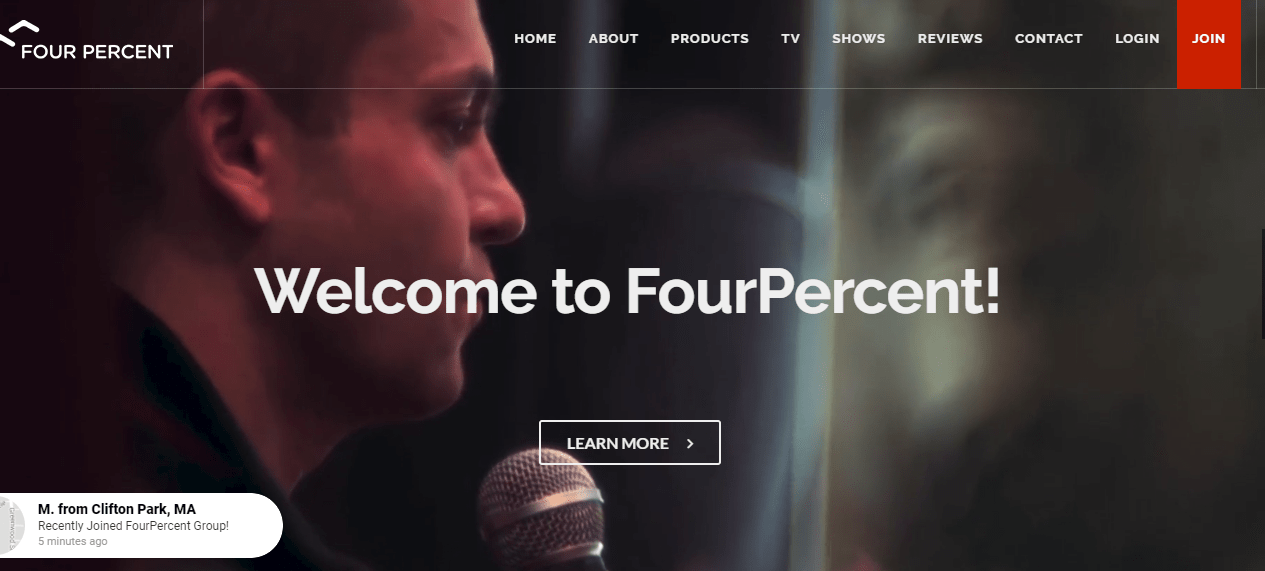 Name: 4 Percent Group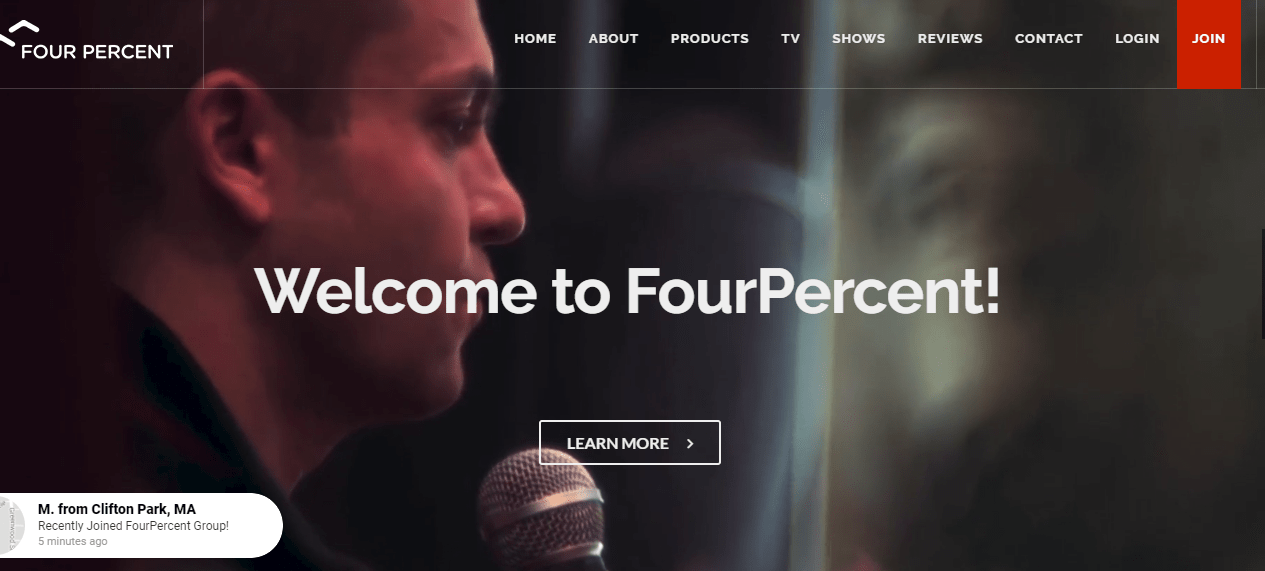 Website: https://fourpercent.com
Price: $12,175.90 for entire system
Founders: Vick Strizheus
Overall Ranking: 1/10
Who's it For: No One
What is 4 Percent Group About?
---
The 4 Percent Group is an organization designed to help modern entrepreneurs expand their businesses and become influential members of their respective industries. The program was founded by Vick Strizheus. If that name sounds familiar, it is because he was behind the Big Idea Mastermind, which is a marketing funnel that promoted the Empower Network.
The name came from the basic idea that of 80% complaining about the state of their lives, only 16% will actually take action, and of those people only 4% will do something without question because they know they will find success.
Named for the 4 percent of people that will follow what founder Vick Strizheus says without question, the marketing funnel currently has over 200,000 members. This seems to lend some credibility to the program, but why when reading a 4 Percent Group review, does the company seem to have such a negative reputation? It might have something to do with the hidden costs and shady marketing tactics. Let's break it down. 
4 Percent Group Sales Funnel on YouTube
1 reason Vick Strizheus was able to get such a big following is by giving real life examples which people can easily relate to. He is a master of explaining how people fail in what they do and what is the formula to start making real money. Here is his 2 hours long YouTube video. If you have spare time – it's worth watching as you will get to learn Vick Strizheus more closely. His ideas are not actually bad, but he wants to charge a hefty premium for his product.

Is the 4 Percent Group a Scam?
When reading the 4 Percent Group reviews it is easy to see that people are distrusting of the program and have taken issue with it. Why is that? Well perhaps it has something to do with the fact that Vick Strizheus failed to mention that you have to buy his promoted products and services to make his marketing funnel program work.

The costs add up and aside from one time purchases, there are also hefty monthly fees that you are expected to purchase. One of these expensive internet marketing training courses that Vick pushes can cost up to $12,000, which is way more than people bargained for.
Another reason that people find issue with the 4 Percent Group is that Vick Strizheus doesn't necessarily have the greatest reputation. The founder, who spent 9 months in prison for fraud, has also scammed his members in the past when he was promoting Big Idea Mastermind. The founder was caught swapping out Affiliate IDs with his own ID number so that he was given commission on sales instead of the members that worked hard to earn them. The fact that Vick Strizheus is promoting a program based on the idea of 4% of people following his teachings blindly seems a bit too ironic to ignore.
Here is My #1 Recommendation for a Program that is Legitimate, 100% Honest, Has no UP-Sells and Offers a Real Way to Build Solid Business Online with $0 Investment Out of Pocket to Start
Price
---
To join the 4 Percent Group you will simply need to pay the membership fee of $47 per month! Oh wait, then you'll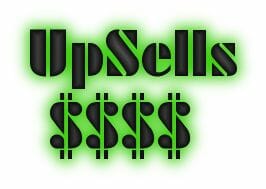 need to fork out another $97 per month for his click funnels, and around $19 more per month for Aweber. Oh…then there's Click Magic for $12 per month and Name Cheap for another $11 a year. Still, that's only about $176 a month. That's not too bad, right? Well, when you add in expensive internet marketing training courses that you are required to buy before getting commission, the costs quickly add up. You're already looking at spending over $2,000 a month in maintenance fees essentially, and adding over $12,000 in training courses and additional expenses makes this program much too costly to be a part of.  
Pros / Cons
---
Pros:
Cons:
The entire system costs too much

You are required to buy products that Vick earns commission from

Not a trustworthy name

There is no training on how to promote landing pages
One thing Vick Strizheus is good at is motivating people. That is why he has founded various online business opportunities and drawn a decent crowd of members. Unfortunately, his motivation to help you make money is often misconstrued because he only cares about you making him money.
First, there are so many hidden costs for the 4 Percent Group that it is almost impossible to keep up with. You have a monthly membership fee, but the various products and services that you also need to purchase quickly add up.
Additionally, there is little training, but the system is designed that way. By offering you little to no training, you are forced to purchase additional training that Vick earns commission from. Simply put, Vick Strizheus is not someone that you can trust, especially since he has ripped off other members in the past.
Don't Waste Your Time on Programs that Lure You in First and then Up-Sell Within the Program. Here is My #1 Recommendation that has no UP-Sells Guaranteed! Read Full Review Here: 
Who Is It For
---
The 4 Percent Group isn't meant for people that don't mind spending a lot of money on a product that doesn't offer you value in return. For what the 4 Percent Group offers, I honestly cannot recommend this platform to anyone. You will have high monthly maintenance costs as well as one-time training expenses and honestly there are other programs that offer so much more value for less money.
Training Tools / Support
---
The 4 Percent Group is designed to offer you no training. That is because Vick Strizheus makes his money by convincing you that you need to purchase internet marketing training courses that he gets commission from.
By offering you no training, you will be forced to turn to alternative sources and since you've already bought into the program you will be more likely to purchase the training that he recommends. There is also limited support with the 4 Percent Group. You won't even have a phone number to call and the only means of contacting the program are through email or their "Contact Us" page listed on the website.
Final Opinion / Verdict
---
So, Is the 4 Percent Group a Scam? I will say Yes. Right from the start it's hard to imagine that people fall victim for Vick Strizheus's scam. I can only assume that these people are not aware that Strizheus has scammed members in the past. Even if you can look past his shady past, it is apparent that 4 Percent Group is centered on making the founder more money. He receives commission for the products, services and training courses that you are forced to purchase.
When there are other viable options out there to consider if you are looking to make money online, do yourself a favor and steer clear of the 4 Percent Group and Vick Strizheus.
We Constantly Review Programs in "Make Money Online" Niche,
So That You Don't Have to Waste Countless Hours
Want To See Our
TOP RECOMMENDATION?