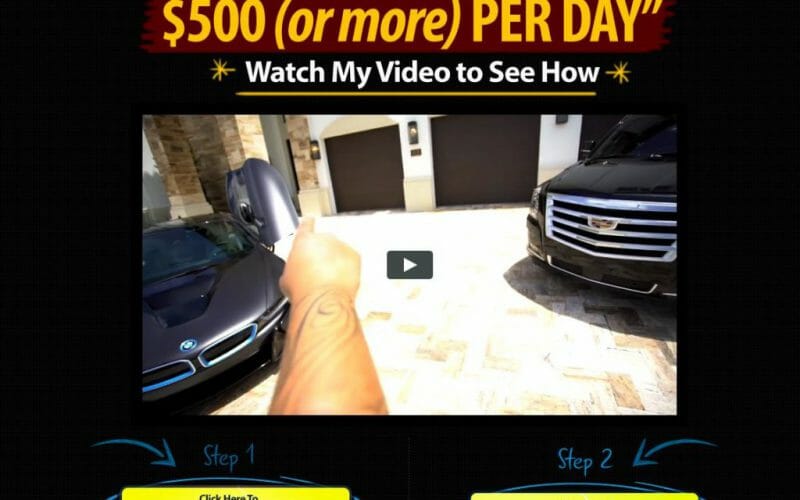 Name: Daily Income Method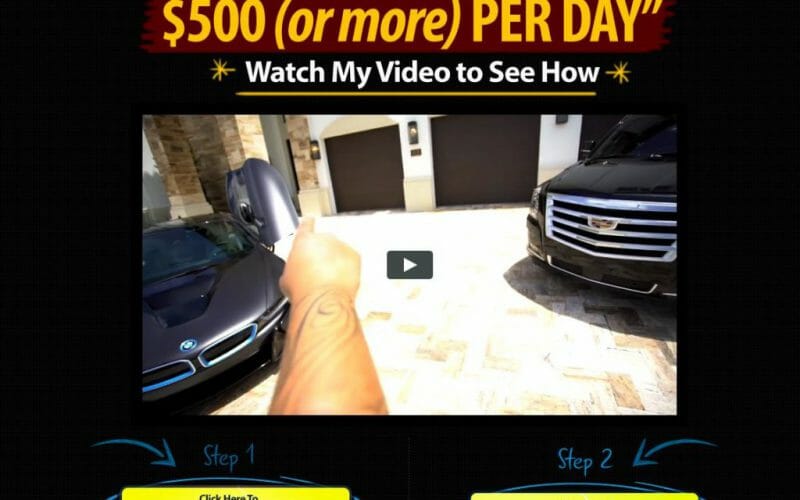 Website: https://www.dailyincomemethod.com
Price: $39.99 to start, plus $19.95 per month
Founders: Mack Zidan aka Mack Millions
Overall Ranking: 3 / 10
Who's it For: Affiliate Marketers
Summary: Daily Income Method is a program that promotes Motor Club of America (MCA). Essentially you have to sign up for MCA and Daily Income Method will teach you how to promote MCA and earn commission. Find out in this review if Daily Income Method really worth it.
If You are Looking for Legitimate Way to Start Making Money Online

What is Daily Income Method About?
Making money online is great. Really, having the financial independence and freedom to be your own boss is truly a great feeling. Finding the right opportunity is clutch though. You might have stumbled upon Daily Income Method and you're wondering what they are all about.
The site claims they can show you how to easily earn $500 a day. That seems great, but is it too good to be true? What is Daily Income Method about anyways?
Daily Income Method comes to us courtesy of Mack Zidan and is his take on how to promote Motor Club of America (MCA). I wrote a separate review on Motor Club of America sometime ago.
He utilizes a strategy of creating a landing page where you capture the email address of visitors and can then send those people offers and entice them to join MCA. When someone joins MCA, you will earn an $80 commission. That seems like a pretty good commission, right?
So, is Daily Income Method a scam or is it legit? Reading Daily Income Method reviews can be misleading because there are many members trying to promote it to earn commission off new members looking to join. For an unbiased, unaffiliated review of Daily Income Method and what it has to offer, keep reading!
Is the Daily Income Method a Scam?
Is Daily Income Method legitimate? Or, is it a scam? I've gone back and forth on this one, but there's just too many Red Flags to ignore.
First, Daily Income Method is brought to us by Mack Zidan, who also humbly likes to call himself Mack Millions. If you're into the digital products, you've probably heard about Mack and some of his programs. He's actually pretty infamous because many of his sites have been deemed SCAMS. That in itself is a reason to stay away.
The next issue is that Daily Income Method is just a way to promote Motor Club of America. What's the big deal about that? Well, you make $80 commission every time someone signs up. You have to sign up for MCA yourself to be able to promote it, which means Mack makes $80 for every person that joins Daily Income Method, in addition to the monthly price you pay him to be a member of Daily Income Method.

Do you still think he has your best interest at heart? No! It's just another way for him to get more MCA commissions piling up in his bank account.
The other problem is that Daily Income Method is all about promoting MCA. So, you should only join if that's something that interests you. But why would you pay more to join Daily Income Method when you could just join Motor Club of America yourself?
MCA also offers landing pages and training. Mack is really just double dipping. If you want to promote MCA—although, that might not be the best earning opportunity either—just join MCA and cut Mack Millions out as the middleman. You'll save about $250 a year!

Price
To join Daily Income Method it will cost you $40 the first month. After that, you will have to pay $20 a month just to stay up to date. That means the first year of Daily Income Method will cost you $260 and every year after that will cost you $240.
That's not including the cost of any advertising you need to do to keep traffic flowing to your site. This isn't an exorbitant amount of money, but if you don't see a return on it—and you will be hard pressed to—it's a complete waste.
Pros / Cons
Pros:
You learn how to promote MCA and principles can be utilized for other products too
Training on how to create sales funnel & landing pages
Cons:
It is a façade for Motor Club of America
Makes misleading claims and false earning projections
Daily Income Method has many poor reviews
MCA is only good in North America so it limits options
They utilize deceiving claims to get you to join
Who is it For?
So, who is Daily Income Method meant for? It's marketed towards those wanting to become affiliate marketers, but really you need to have an interest in promoting Motor Club of America.
Daily Income Method is solely a way to market Motor Club of America so if you have no interest in doing that you may want to avoid using this program. However, if you have an interest in promoting Motor Club of America, you could just join MCA and skip the cost of Daily Income Method.
Joining MCA also gets you a done-for-you website and training, so what Daily Income Method offers is pretty irrelevant. That's the issue with Daily Income Method, it's really not a great fit for anyone.
Training Tools / Support
The only nice thing about Daily Income Method is that it does offer some training. Many other training programs don't offer much when it comes to training and support, but Daily Income Method will teach you how to create landing pages to gather emails for your list.
Through Daily Income Method, you will also learn how to create a sales funnel to get more conversions. Yes, the training is decent, but the information you learn is nothing earth shattering. This is all stuff that current affiliate marketers know and beginners could easily learn for a lower price.

Final Opinion / Verdict
Overall, Daily Income Method is a program you should steer clear of. It looks decent from the outside, but when you get into the program and see the inner workings, it becomes clear that this is just a way for Mack Millions to drum up more MCA commissions for himself. If MCA is what you want to promote, simply join MCA directly. It's cheaper and you'll get just as informational training.
If you have any comments or would like to share some thoughts on Daily Income Method please leave them below.
We Constantly Review Programs in "Make Money Online" Niche,
So That You Don't Have to Waste Countless Hours
Want To See Our
TOP RECOMMENDATION?