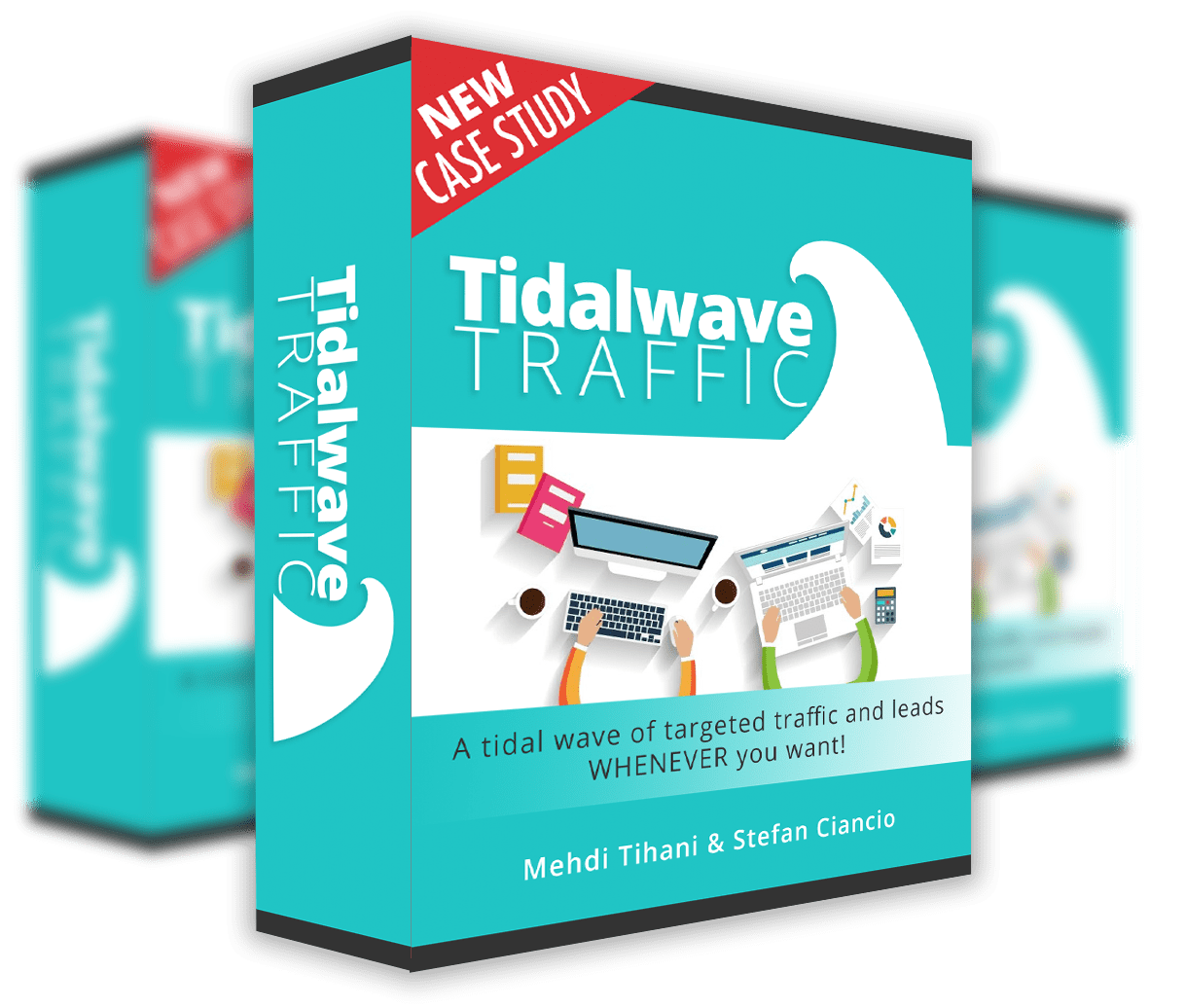 Name: Tidalwave Traffic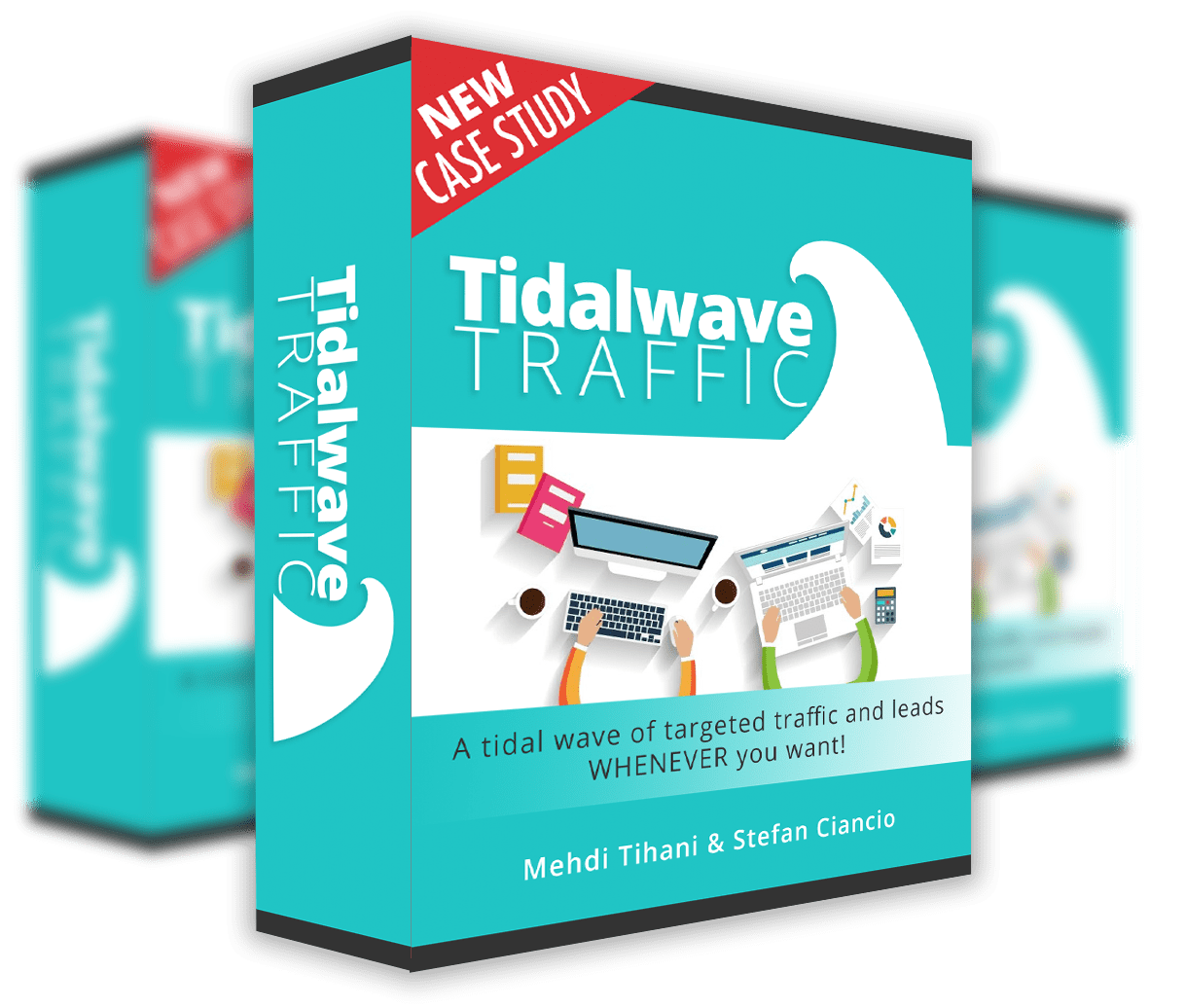 Website: https://www.tidalwavetraffic.com/
Price: $10 to start
Founders: Stefan Ciancio
Overall Ranking:  8 / 10
Who's it For: All niche marketers, especially beginners
---
If you are finding on first page of Google search engine for different Tidalwave traffic reviews you may be wondering why so many of them only touch a little on what the actual program is all about. They tell you all the features of the product and all the bonuses that are offered, but you will still be left with a question – What is Tidalwave traffic all about? What type of traffic source is used?
What is Tidalwave Traffic About?
Tidalwave Traffic is a course designed for marketers of all experience levels as it claims. It helps marketers determine how to get more traffic to their websites, and to convert those leads into actual sales. The Tidalwave Traffic model is anti-paid ads, which have struggled to generate targeted traffic and high conversion rates lately.
The program teaches you how to build traffic machines to improve leads and conversions, how to scale your niche business up, and how to save time and money. This all seems great, but is Tidalwave Traffic too good to be true? In this Tidalwave Traffic review, we'll look at what the program offers, and whether or not it's a scam.
The owner of this program: Stefan Ciancio claims that you don't need to waste time on these traffic sources:
Instead if you sign up for this program he will show you a way to create Facebook Ads and get so-called penny traffic by focusing on most relative Facebook ads that target directly your niche. Here are the 5 core principles behind Tidalwave Traffic:
Create a website domain or Facebook Fan Page. Another words what are you planning to advertise
Find a targeted audience on Facebook (Facebook Groups). Let's say you are selling basketball shoes, then you want to find Facebook Groups that are interested in Basketball.
Create a Facebook ad targeting these type of Facebook groups, Fan pages
Create a Facebook ad with a small $5 budget to test if your ad is relevant enough and if it converts
Scale up your campaigns with more relevant ads and higher budget
Here is a great video by Stefan that was made before the launch of the product. It explains really well that it targets different niches and all the bonuses you will get by purchasing this product:
                                                   
 Is Tidalwave Traffic a Scam?
You might be wondering, is Tidalwave Traffic a scam? That's typically the first thought in someone's mind when learning about a new product or program offered online. Unfortunately, a few bad eggs have ruined it for the masses, because Tidalwave Traffic is actually a great program.
The 5 aforementioned principles are legitimate way to create Facebook Ads and this program teaches you how to be relevant with your ads and how to find groups of interested people on Facebook. The biggest question you want to ask yourself – Is it going to work for me? 
One thing I learned from personal experience and experience of other companies I deal with is that for different type of businesses there are different marketing approaches. For some businesses Email marketing is the best way to promote their products. For my niche which is: "Make Money Online" – SEO is the most reliable and cost efficient source of traffic. It is certainly slower but far more reliable. And Yes I do use Email Marketing and PPC campaigns and even Facebook ads, but content marketing is what works better in this niche as it's a way to communicate with an audience.
In order to properly choose the right source of traffic you need to study your niche and learn what works the best. Eventually all sources of traffic will work, it's just different niches work slightly different.

Price
Like most offerings on the web, Tidalwave Traffic has a variety of price points. To get started, it will cost you just $10. This will get you basic access to the program. For access to Tidalwave Traffic case studies, you'll need another $27. A DFY Pack will be an additional $27, and reseller rights will cost between $47 and $67.
The Done-For-You pack is an extremely good value, as it provides 10 DFY campaigns. These prices are great for marketers that don't necessarily have deep pockets for advertising spends. When compared to the expensive cost of paid advertising online, you'll be happy to have the knowledge and expertise that Tidalwave Traffic provides.
Pros / Cons
Pros:
This program is great for all niches

Provides targeted traffic and high conversion rates

Beginner friendly platform that does not require technical abilities

Results are reliable and proven just check out the case studies for more information

Very inexpensive to get started with the program

Able to be scalable to fit your needs

Offers 30 day Money Back Guarantee
Cons:
It takes a few days to really realize results

There are upsells, albeit cheap ones

May not 100% work for all type of businesses
Although Tidalwave Traffic may certainly work for everyone it is not an initial point to start your business. This is great if you already have a website or Facebook Fan page that you want to promote. It's a great add-on to your website to get cheap quality traffic that can certainly convert. If you are looking to start online business – here is the Best Program in the industry that I recommend.
Who is it For?
Tidalwave Traffic is great for any marketer in any niche, but it's an especially great value for those who are just getting started and looking for best traffic options.
For just an additional $27, you can purchase a Done-For-You (DFY) Pack that provides not only 10 DFY campaigns, but also, niche research for 10 niches, ad copy for 10 niches, ad targeting for 10 niches, affiliate products for 10 niches, a massive niche list and list of over 500,000 copyright free images. For beginners, this is a dream. When you are first starting out, chances are that you don't have loads of disposal income to push into paid advertising. By utilizing Tidalwave Traffic, you can get started for as little as $5!
The great thing about Tidalwave Traffic, is that everyone can benefit from it. The program isn't just limited to or helpful for beginners. While the program is most geared towards those looking for an easy way to start generating traffic and making passive income, the training course is great for anyone.  
Training Tools / Support
One of the best features of Tidalwave Traffic is that they provide step by step tutorial videos. This means that even beginners can take advantage of the program without being in over their heads. These videos are detailed and allow users to understand the method and concept of the program in just minutes. Simply follow the guide thoroughly, and you will be able to apply it and scale it to your business. These videos can be played as many times as necessary, although most people can pick up the concepts the first time around because the training is so well thought out.
 There are also case studies that follow real life scenarios. These cost extra, but they can be copied and applied to your business to improve effectiveness. By upgrading and purchasing the case studies, you are able to get an over the shoulder look at how certain niches apply the method. You can view everything from the states, ad copy and image, the niche, the targeting and even the optimization.
Final Opinion / Verdict
Taking a look at everything that Tidalwave Traffic has to offer, I got full impression that this program is not a scam. The cost to utilize the program is extremely low and provides lifetime access to the videos. That means you can watch them as often as you'd like in order to get the material down. The up-sells are also very limited and inexpensive.
Overall, this program is a great fit for niche marketers who already have an established business or Facebook Fan page. In that case simply sign up and opt for the DFY pack that does all the work for you. This is one of the easiest ways to get cheap traffic. In addition, if you hate it or simply don't see the results, they offer a 14 day Money Back Guarantee. No questions asked.
If you have any comments to share please feel free to leave them below:
We Constantly Review Programs in "Make Money Online" Niche,
So That You Don't Have to Waste Countless Hours
Want To See Our
TOP RECOMMENDATION?