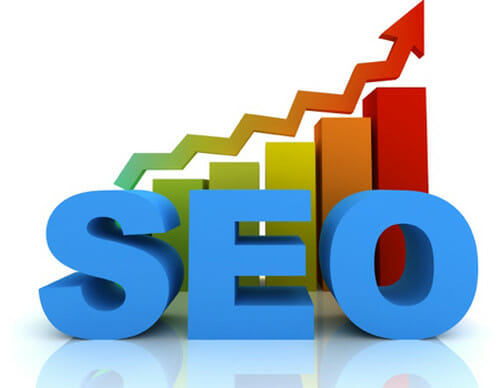 There are many debates online as to what are the most important metrics used by Google to determine which websites get to rank higher than others and appear on the 1st page of Google? This secret formula which Google uses still remains a top secret, however Google does have an official .pdf document that outlines all the criteria it uses to rank all the web content.
There are so many SEO optimizations you can do for every post you write but these 10 steps are most powerful and they really make a difference when followed closely on every new or old post.
These 10 Steps are actively discussed and continuously being tested in Wealthy Affiliate community. I personally use these 10 steps and will be showing the proof that they do work. If you follow this guide – you will have the best chance to get ranked high in Google. But here other important factors you need to consider first:
Why Some Websites Rank Faster than Others
Before I lay out all the steps it is very important to understand why some websites rank faster than others:
Domain Age. Older domain age helps in ranking over newly registered domains
Website Age. Older websites rank higher than new ones
Trust Flow. Does Google trust you? And how are you building this trust? This is a topic on it's own
Frequency of Content. How often do you post? More frequent posts improve site ranking
Overall Volume of Content. How many total posts do you have? This defines an authority of your site
Content Engagement. Do you have comments on your site and do you reply to those comments?
Brand New Website Will Not Rank High Quickly
If you just created a new website then it is absolutely normal for all new content not to rank immediately on the first page. It even takes couple of days for new posts to get indexed.
Your website will take anywhere up to 3 months to gain initial trust from Google. What you really should do is focus on writing quality content, post frequently if possible 4-6 articles a week, promote your content on social media and other blogs and patiently wait for Google to start trusting your website.
I have gone through this phase and I do remember when I didn't really see any SEO traffic. But after about 3 months things have started to change and I saw a lot more traffic on my website which continued to increase month after month. Patience is a key here and you should be willing to put your head down and work on creating an engaging quality content.
Don't Do The Following to Speed Up Ranking
This is mostly a thing from the past, but people still find tutorials online which claim to help ranking much faster for new websites:
Don't use fancy ranking software (fake backlinks are deadly for your website)
Automation tools
Impatience
Don't try to speed up website ranking in any inappropriate way. All these techniques used to be super popular back in the days and really helped the ranking, but I believe around 2013 Google cleaned up all the websites that used backlinking software and banned them completely.
New rules dictate that quality content will rank higher over websites that stuff keywords and don't put content quality as a priority.
Make Sure to Research Targeted Keyword
Before writing a content you want to target at least 1 main (root) keyword. I use Jaaxy to research my keywords. Jaaxy shows these 3 important metrics:
AVG – Average monthly traffic for this keyword
Traffic – How much traffic on average to expect if you rank on the 1st page in Google
QSR – Most important metric. It shows how many competing websites are also ranking for this particular keyword
As an example I took a post I wrote reviewing Experts Academy program. Originally I was targeting more specific keyword: "Experts Academy Review 2017″ . This is low hanging fruit keyword which has less competing sites and it is easier to rank for but realized later that I could rank for a broader keyword: "Experts Academy Review" and be on the 1st page in Google. Here is what it looks like in Google now:
Originally when I wrote this post I ranked #4, but as I checked again in 2019 I am ranked #1 as you can see above.
Make sure to research targeted root keyword which can be a low hanging fruit keyword with QSR (Competing Sites) preferably less than 10 – this is very aggressive or at least less than 50. There are many products like Jaaxy, even Free ones. "Google Keyword Planner". Jaaxy gives many ideas on low competition and popular keywords and it's very easy to use. This product is Free if you are part of Wealthy Affiliate.
Once you decide on the keyword – check for all competing sites in Google's 1st page. You want to make sure that 1st page in Google doesn't have mostly authority websites like: Forbes, CNN, Wikipedia etc… If there are 3-4 of them it's fine but if 1st page mostly occupied by authority websites then look for another keyword. It is very hard to compete against authority websites especially if your website is brand new.
When you write a content make sure to break it down in small paragraphs so that it's easy to read and have targeted keyword in mind but don't stuff this keyword in every other paragraph. In fact mentioning targeted keyword only once within content itself is enough. Since Google rewards quality content they don't want to see too many keywords, relevance is a key here.
And Here are 10 Powerful Steps for Ranking High in Google
1. Meta Title
Have your keyword in "Meta Title". This is a headline of your post that appears in Google search engine.
Meta Title is also your article's main title. Have your targeted keyword in the title of your post and it will be included in the meta title. Circled in red is a keyword in the Meta Title. If you use WordPress it will use H1 size for the title by default, however if you use any other platform make sure that title is formatted in H1 size.
2. Meta Description
This is a description of your post which is right below the meta title. If you don't describe it specifically Google will take a snippet from your content and show it as Meta Description. You want to have targeted keyword in Meta Description. This is another strong indication that your post is targeting that particular keyword. In this case it's highlighted in bold within the red rectangular.
3. Keyword in the Content
You want to mention main keyword in the body of the article once, but don't try to stuff keywords throughout the content as it doesn't give any advantages as it used to in the past.
4. Internal Links
Have a link within your content that points to another older post on your website. This helps Google easily find related content within your site. It also helps to build website's credibility showing that you can reference your own web pages.
5. Images with Alt Tag
Have at least one image with proper file name and alt attribute. Having images in general helps to make better visual appearance of the post and adding alt tags to the image and having the right file name helps SEO ranking as it tells Google what image is described as.
There are a lot of debates where exactly you should put a keyword but since Google always follows relevancy and quality of the content here is a great tutorial that clarifies SEO for images:
And if you ever need new Free images that are not used elsewhere here are 3 great websites to use:
unsplash.com
pixabay.com
nos.twnsnd.co
6. External Links
Have at least 1 external link to an authority site like Wikipedia or Forbes.com or any other established website. Google likes that you are comfortable with referencing other external sites. In this case you are linking to more credible websites. Also, don't always link to the same source make sure to diversify if possible.
7. Keyword in URL
Have a keyword within your post URL. This gives Google another opportunity to see what your targeted keyword is. This is what it looks like:
As you can see in my case it is masked with my category "The Good" where red arrow is this new Google's anti'spam mechanism where they started hiding full urls to avoid spammers crawling Google pages and capturing urls for different pages. However if you point a mouse to the post it will show at the bottom full url just like it's pointed with green arrow.
8. Embedded Videos
Videos are another important element in Google ranking. It is recommended to make your own videos which are relevant to the post you are writing, however you can also find any relevant video on You Tube and use "Embeded Code" to link to that video on your website. Just how I linked a video above for step #5 Images with Alt Tag, similarly you can find relevant videos for almost any content you are creating.
9. Comment Engagement
Comments on the website really help to tell Google that your post is captivating and it motivates people to talk about it. It is also crucial to respond to all the comments showing that you are active on your website and ready to engage with an audience. This step usually gets implement later once your content is posted and shared on Social Media.
10. Ease of Social Sharing
Make it easy for people to share content on other Social Media platforms. Make sure to have a plugin on the site which helps to share content on Facebook, Google+, Pinterest, Twitter etc… This will bring traffic from other sources. This is a natural way to bring backlinks to your site. Google likes to see social sharing.
Bonus Strategy
Make Sure to Have a Sitemap. Not sure what sitemap is? Here is the best explanation from Google on the sitemap. It is recommended to resubmit a sitemap every other week or at least once a month, some people even recommend to do this after each new post. Essentially this helps Google bots to index all new pages faster. There is no guarantee it will help ranking directly but many debate it does help.
Have Google Search Console Account. Every website owner should have Google Search Console to manage their site. This is where you can submit a sitemap and perform the next step
Fetch as Google. Or in updated version of Google Console it's called: "URL Inspection".
Every time you publish a new post it is recommended to use: "Fetch as Google" feature within Google Search Console. This helps to get new post indexed within minutes or hours depending on the age of your website. If you don't do this it can take several days for Google to index a new post.
This doesn't reserve and guarantee the highest ranking for you but it gets the process started faster.
Have Bing Webmaster Tools. This will help ranking for Yahoo and Bing. Don't ever discount Bing and Yahoo search engines. As you build your website you will notice that some of the traffic will come from Bing and Yahoo. Many people still use these search engines as they come by default with Windows OS. I even run PPC campaigns on Bing Ads and they are highly effective.
Does All this Work?
I personally started to get better ranking for all my posts when i implemented this strategy. You don't have to follow all 10 steps every single time.
For example if there is no video for the new article you wrote – you can skip that, or if you can't reference an external website which will be relevant to your post – you can skip that. The idea is to stay as close as possible to these 10 steps but avoid stuffing your posts with every SEO technique out there. After all quality content is the king for higher ranking.
There you have it now. 10 steps and a bonus strategy. If you implement this on new or existing website and follow closely for 3-6 months you should definitely see an improvement in ranking. Finding targeted keyword with low competition is one of the most crucial steps as it will lay the foundation on how easy it will be to rank for that keyword.
I hope this post will help you as it does help me all the time and I know that it does work. We teach SEO in Wealthy Affiliate in greater details. If you want to learn more you can create Free Account Here.
If you have any feedback please drop me your comments below:
I am Vasiliy,
Discover My Secrets to Making Money Online