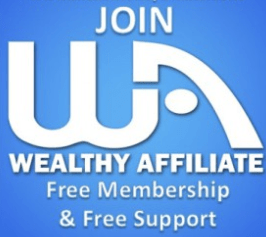 Wealthy Affiliate gained a lot of attention lately as it's reaching close to 1 million members worldwide. It's no surprise as it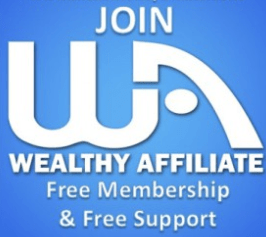 offers variety of different services such as:
Complete Affiliate Marketing Training Program
Keyword Research Tools
Domain Hosting
Domain Name Email Service
There are many members who review Wealthy Affiliate all the time and you will find lots of conflicting information by reading various Wealthy Affiliate Reviews. I would say many new members who write their initial reviews can have discrepancies as to what is included in Free Membership and what is part of Premium plan.
I have written a Full Review of Wealthy Affiliate in a separate post that talks about all the features and benefits and you can read it here:
With this particular post I want to focus on Free membership and what it really offers to clear all the misunderstanding that is floating online as well as any confusion whether it's a Free membership or only a Free trial.
Wealthy Affiliate Free vs Paid
When you join Wealthy Affiliate's Starter account you get many benefits of Premium membership within first 7 days. Below is the chart that provides full comparison of Starter account vs Paid:

As you can see it states: "Starter" account which simply means you have:
7 Days Live Support
7 Days 1-1 Coaching
Keyword Research Tool for 30 Searches only
Phase 1 training module
First 7 days allow you to experience Wealthy Affiliate Premium membership and really decide whether you want to upgrade to Premium account. All the training videos are geared towards explaining all the great benefits of affiliate marketing and all the tools provided within Wealthy Affiliate in order to become successful in this business. It is also noted that this is not "Get Rich Quick" scheme – therefore you can't expect any fast gains, however if you follow WA's training very closely you will have the best chance to start making money online.
And now we are back to the same question again:
Is Wealthy Affiliate Really Free?
Free account is absolutely FREE for lifetime. There is no expiry date and you can really keep this account. Here are the actual benefits you will get by having only Free account:
2 Websites
Getting Started Training
I would say 2 Free websites which are hosted on "siterubix.com" domain is the real benefit here. You can get through "Getting Started" training and see if Wealthy Affiliate is something you want to pursue, however you don't get access to the actual affiliate marketing training – only a glimpse of it.
Here is a great video from: "Getting Started" module where Kyle (the owner) talks about making money online and what is Wealthy Affiliate all about:
Why Do I Need 2 Free Websites on "SiteRubix" Domain?
If you have a small business, especially some local business where you just need a small presence online – then you can create a reference website that will satisfy all your needs. The real benefit is that you are still getting World Class hosting platform that is super fast, secure and reliable.
And to make it a little more professional – you can register your own domain for only $9.95 with Namecheap.com and have your  registered domain name redirect to the Free website. I have done this before. When someone types in your .com website – it will redirect them to your Free website hosted on "www.sitename.siterubix.com" . It does the job.
Build a Website in Only 30 Seconds
Yes this is absolutely true. Wealthy Affiliate created one of the simplest platforms to build and host your website. It's all integrated with WordPress and takes literally 30 seconds. Here is a quick video from Kyle:
Can I Learn Affiliate Marketing with Free Account?
Not really. Your best bet is to get the most information you can within first 7 days by chatting with lots of successful people within the community via Live Chat. Here is what is important to understand:
If you want to make money online then you should go for Premium account and don't even waste your time by finding Free information online. It's only $49.00 a month or $349 for the whole year which makes it $29 a month and there are no up-sells guaranteed! Wealthy Affiliate will save you time by giving only information that you need and all the techniques that really work.
However if you just need a Free website and you don't really care how professional it is – then Free account will be the right fit.
Is Wealthy Affiliate Going to Work for Me?
Here is the most valuable and unbiased answer you will find online. Wealthy affiliate mostly focuses on "Content Marketing" which means you will need to write a lot of content for your website. Main strategy used by Wealthy Affiliate is to gain top ranking in search engines (Google, Bing, Yahoo) through SEO. Of course you will learn PPC, Social Media, Email Marketing and much more but be prepared to write some good content for your website.
Writing quality content is not that difficult and in fact it's very fun but in order for your website to start getting traffic you will need to have at least 50-100 posts that need to be shared through Social Media, You Tube, PPC etc.. Everything is taught inside Wealthy Affiliate and there is a ton of support within the community – so you will never get stuck and will get help right when you need it the most. I personally help many people especially when it comes to technical questions since I have computer background.
So if you are ready for this journey and really want to start making money the right way – then Wealthy Affiliate is definitely the right fit. I hope this post helped to understand that Wealthy Affiliate really offers Free account and what is the best way to use it.
I will appreciate any feedback below: