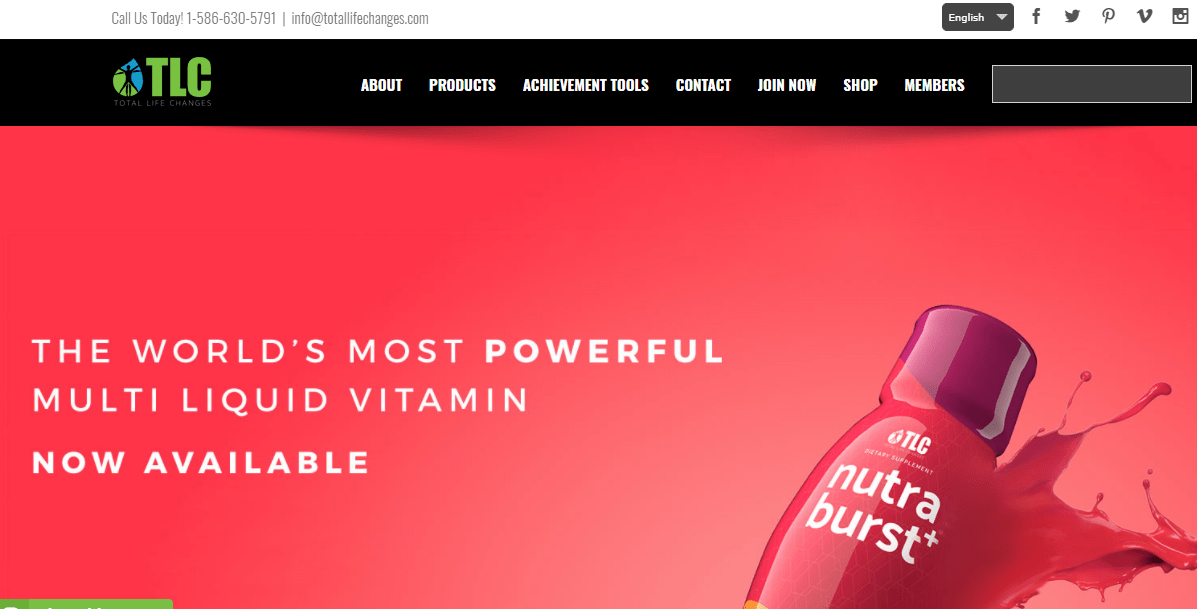 Name: Total Life Changes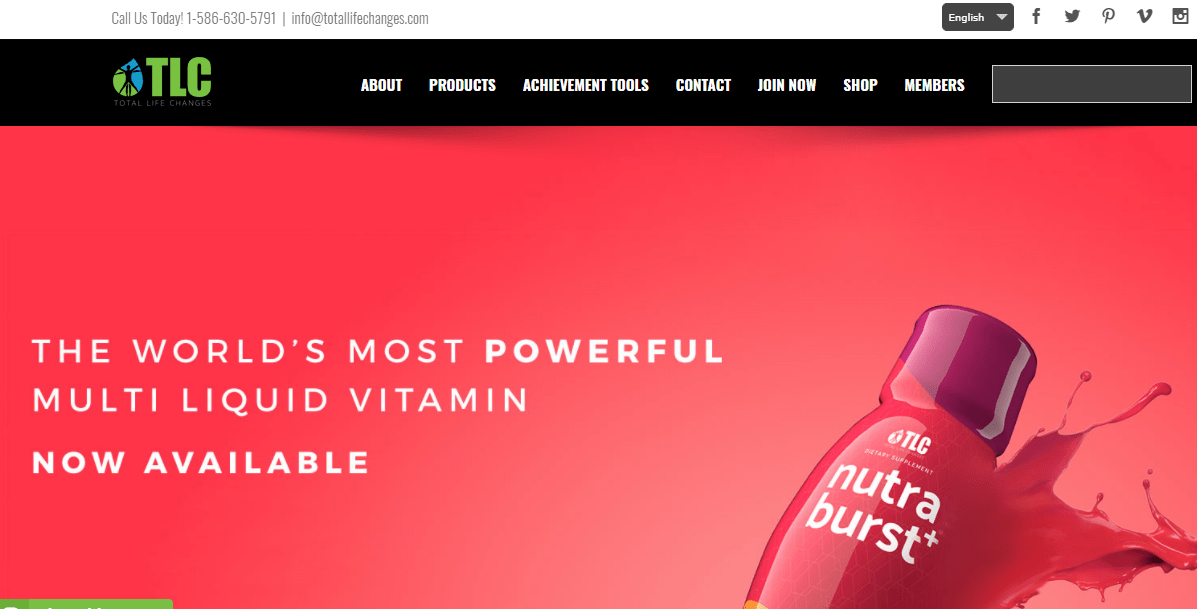 Website: www.totallifechanges.com
Price: $39.95 – $1,500, with product purchases
Founders: Jack Fallon
Overall Ranking: 4 / 10
Who's it For: Those looking to live a healthy lifestyle
What is Total Life Changes About?
Total Life Changes started as a company called SeAcai, but was later rebranded by founder Jack Fallon in 2012. Over the past few years the company has expanded and offers a variety of products ranging from nutritional and skin care, to coffees and teas. The overall theme of TLC is to make some changes and live a healthier lifestyle. The company also offers a MLM business opportunity for those who would like to sell their products.
Their products are quality and have received good reviews, but when you bring MLM into any opportunity, there are going to be people wondering is Total Life Changes a pyramid scheme? When reading totallifechanges.com reviews, it's not exactly easy to decipher. While there are many Total Life Changes complaints, you also see the reviews written by affiliates raving about it. If you are looking for an unbiased review of Total Life Changes affiliate program, then keep reading.
Is Total Life Changes a Scam?
Right off the bat, we'll start by saying that Total Life Changes is not a complete scam. Their products seem quality and there are many people that are happy to use them and keep using them. That's a good sign, but once we delve into the business opportunity that Total Life Changes presents, that is where things become a bit trickier.
The thing is, it is easier to sell products than it is a business opportunity. With the MLM opportunity that Total Life Changes offers, to make any money you really need to find people that are willing to invest in the business opportunity as well. This is not something for everyone and beginners can definitely struggle trying to find people to join their team.
The other issue is that you need to keep auto shipments coming every month to stay eligible. That means spending $40 every month just to keep yourself eligible for earning commission.
Price
One of the problems with Total Life Changes is the significant capital that needs to be invested to stay active and remain eligible to earn commission. While there are no membership fees to get started or remain in the program, there are costs associated with it. With the cheapest product coming in at $39.95, you can see how keeping inventory can quickly add up.
Other Total Life Changes products can range from about $45 to $1,500. You are required to maintain a monthly auto ship amount totaling $40 regardless of what you sell. That means if you are struggling to find customers, you could very quickly see a stockpile of Total Life Changes products build up in your home office. This might not seem expensive, but costs can quickly add up, especially if you are paying to advertise on top of purchasing products.
Pros / Cons
Pros:
They offer quality products

They offer high paying commissions

There is a money back guarantee
Cons:
You are required to buy products and auto ship them every month

You must know a product sponsor and enter their invite code to join

There is a lack of transparency with the program
The one thing about Total Life Changes is that they do offer some quality products that users enjoy and are backed by a money back guarantee. This shows that Total Life Changes at least stands by their products. They also offer decent commissions, which is good to know.
The issues with Total Life Changes are that you have to keep buying product every month, even if you don't need it. This can lead to large stockpiles of product, which is often less than ideal. Additionally, you cannot just join as an affiliate, unless you know a sponsor and have their sponsor code.
Who Is It For
When it comes to online business opportunities, this one is not for beginners. MLM business opportunities can often be hard to get a grasp of, especially for beginners. It can be difficult to learn how to approach and recruit people – even friends and family members – if you have limited to no experience. If you are interested in living a healthier lifestyle and have some MLM experience, then this can be a good fit for you.
The drawbacks are that you need to have enough capital to purchase products to get started and you can quickly find yourself with too much of one product and not enough of another. 95% of people in MLM businesses are not successful, so keep that in mind when determining whether Total Life Changes is a good fit for you or not.
Training Tools / Support
With regards to training and support, Total Life Changes offers you very little of this. Where your training and support comes from is your sponsor, so everyone will have a different experience. If you have a very welcoming and supportive sponsor, then you should be able to contact them with any questions and have them guide you while you get started. However, some sponsors are just looking to make money off your work and they might not be as helpful. If you don't know the person recruiting you, chances are that you might be left without much training and support.
Final Opinion / Verdict
Total Life Changes has a few things going for it, including the fact that their products are generally well received and haven't had bad publicity. The issues with Total Life Changes are that there is no set support or training system, and that you have to purchase product every month even if you do not need to restock. $40 a month isn't much, but it can add up. Simply put, MLM business opportunities are not for everyone. You might find that it is a good fit for you, but keep in mind that 95% of people don't' find success in MLM businesses.
We Constantly Review Programs in "Make Money Online" Niche,
So That You Don't Have to Waste Countless Hours
Want To See Our
TOP RECOMMENDATION?