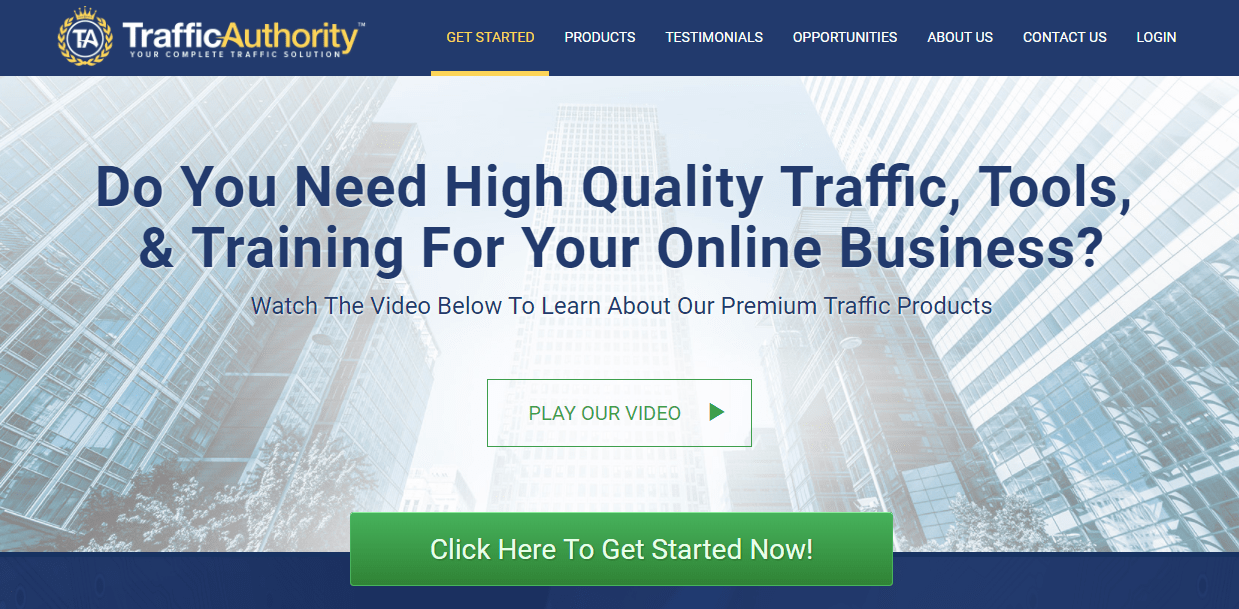 Name: Traffic Authority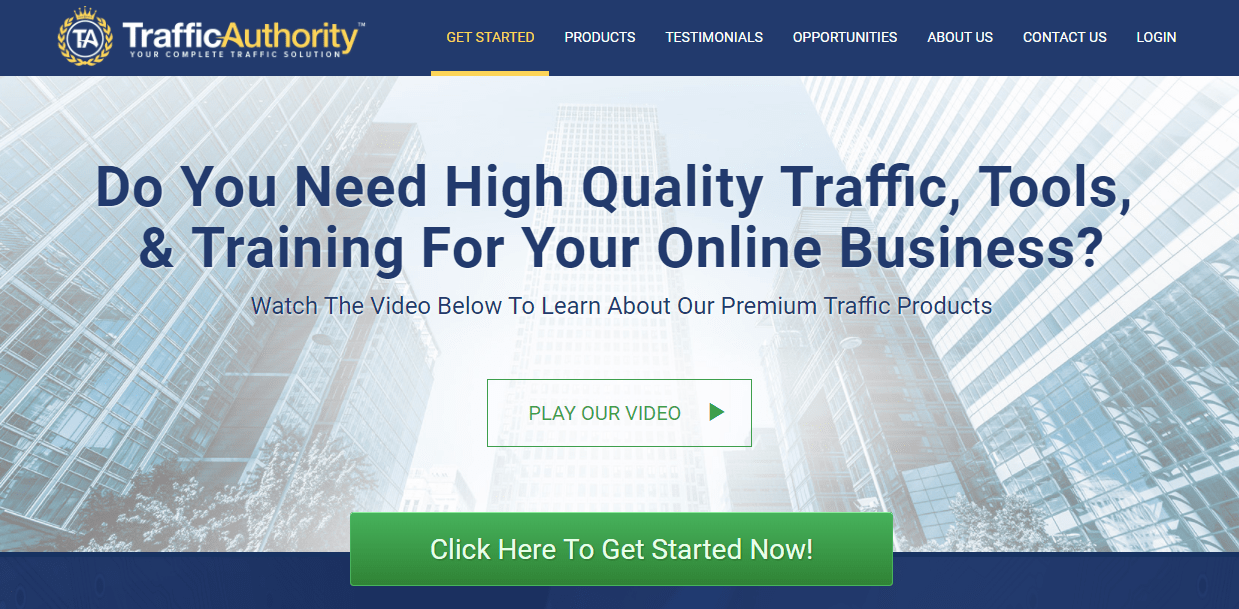 Website: www.trafficauthority.net
Price: $27 – $2,000
Founders: Greg Chambers, Doug Wellens & Chad Stalvey
Overall Ranking: 1 / 10
Who's it For: No One
What is Traffic Authority About?
Traffic Authority is a company that supplies traffic to websites in order to help online businesses. They have been in business for over 18 years and claim to be the driving force for many successful online marketers and businesses.
Promoting unlimited access to highly converting traffic, Traffic Authority claims that you will no longer need to spend money on advertising. Traffic Authority states that their traffic comes from Canada and the United States and they will direct high quality eyes to your website. For anyone that is well versed in online marketing and business, this might seem too good to be true.
In addition, there is an MLM aspect where you can join Traffic Authority as an affiliate and sell traffic to others. The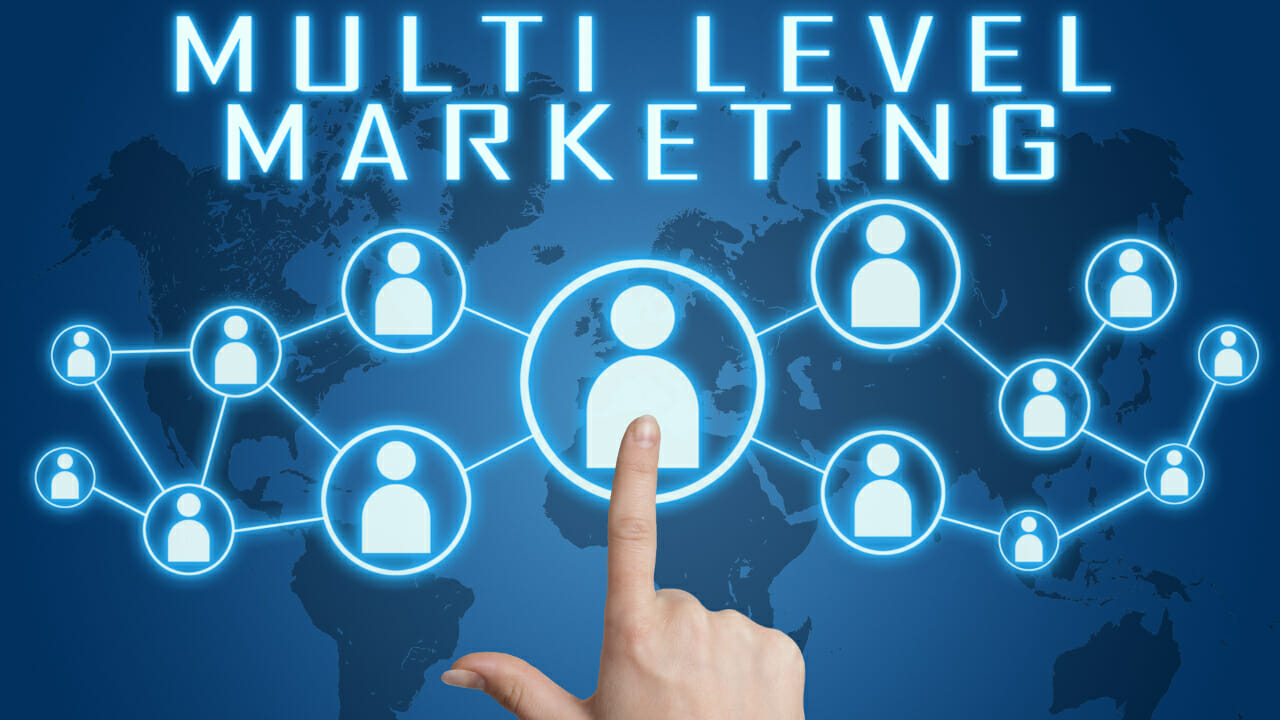 claims of delivering high quality traffic without advertising can certainly lead many people to start questioning, "Traffic Authority, is it legit?"
Is Traffic Authority a Scam?
At this point, you might be wondering if Traffic Authority is a scam. Reading Traffic Authority online business reviews will likely give you varying answers, because some of them are written by those who make money selling Traffic Authority plans. If you're looking for an unbiased review, keep reading.
Where Traffic Authority falters is in their MLM affiliate program. The packages are costly enough – more on that below – but there are also monthly "tools" that you must purchase as well. When you add up those additional monthly costs, you'll need to sell at least two Basic Packages a month as an affiliate to recoup this, which is where Traffic Authority loses legitimacy.
Aside from the predatory pricing, there are also so many rules that comes with Traffic Authority. First, you must own the Traffic Optimizer Tool and Traffic Academy Training to earn commission. You also have to purchase every traffic package to get paid. Additionally, the first six sales that you make, are split 50/50 between you and Traffic Authority. It's not until your seventh sale that you start earning an 80/20 split on the commission.
Traffic Authority is free to join as an affiliate, but that doesn't mean it won't cost you. You must own all of the traffic packages – all $11,108 worth of packages – to earn commission. Sounds 100% free to join, right? Wrong.

Price
Traffic Authority has a variety of packages that they claim will help grow your business. The Basic package will cost you $200, the Bronze is $440, Silver is $660, Gold is $1,097, Platinum is $2,197 and the Titanium package costs $$4,297. In addition to that, there are two monthly memberships that can cost even more. The Traffic Optimizer Tool is $27 per month, with the Traffic Academy Training costing $97 per month. For just the additional tools – which you of course must have to make money as an affiliate – you will be paying $124 per month.
Pros / Cons
Pros:
It is free to join

You can earn 80/20 commission

There is a contact phone number for support
Cons:
You must own 

every

 traffic package to earn commission

There are monthly subscriptions that you must purchase

You have to make three sales every month to get your commission
Finding a program that is free to join is not always easy. Traffic Authority is free, as in free to input your information and make an account. That's when you quickly realize that this pro has quickly become a con because you have to purchase all of their traffic packages to earn money on them. That's over $10,000 right off the bat! Additionally, there are monthly tools and training that you must pay for to be eligible for commissions.
If you're willing to pay for the traffic packages, the 80/20 commission is definitely eye catching, but there is a catch with that too. Unless you make three sales a month, you won't receive any commission. That means you could sell two of their most expensive packages and receiving NOTHING if you're not able to convert one more person. These are sleazy tactics and it becomes quite clear that Traffic Authority is just interested in scamming you for your money.

Who Is It For
Simply put, Traffic Authority as an MLM opportunity is not something we can recommend to anyone. Unless you got in with the system in the very beginning when they were just starting out with MLM, it's impossible to recoup the exorbitant costs that Traffic Authority expects you to pay. While anyone can join, this is definitely a program that you want to steer clear of.
Training Tools / Support
You'd think when you're paying $97 a month for Traffic Authority Training that you'd learn something useful, right? Well, you'd be wrong. It turns out that everything Traffic Authority does is just an attempt to get your money. The training is severely limited and isn't something that would be worth purchasing if you weren't required to do so.
When it comes to support, the one nice thing about Traffic Authority is that there is actually an 800 number where they can be reached, as well as an email. Many MLM businesses don't have phone numbers and require you to just submit inquiries online, so it's nice that they give you the option to talk to someone over the phone.
Final Opinion / Verdict
When the best thing about an MLM opportunity is that they have a phone number where you can call to complain personally, that's not a good thing. Traffic Authority might be able to direct traffic to your website, but it's the MLM business opportunity that makes them lose all legitimacy. When a company puts so many rules and costly requirements on an MLM opportunity, it becomes clear that the only thing they clear about is cleaning out their affiliates' wallets. Traffic Authority uses sleazy tactics – like requiring you to make three sales a month to earn any commission – and is not a company that can be trusted. There are much better online business opportunities out there, so avoid this one at all costs!
We Constantly Review Programs in "Make Money Online" Niche,
So That You Don't Have to Waste Countless Hours
Want To See Our
TOP RECOMMENDATION?