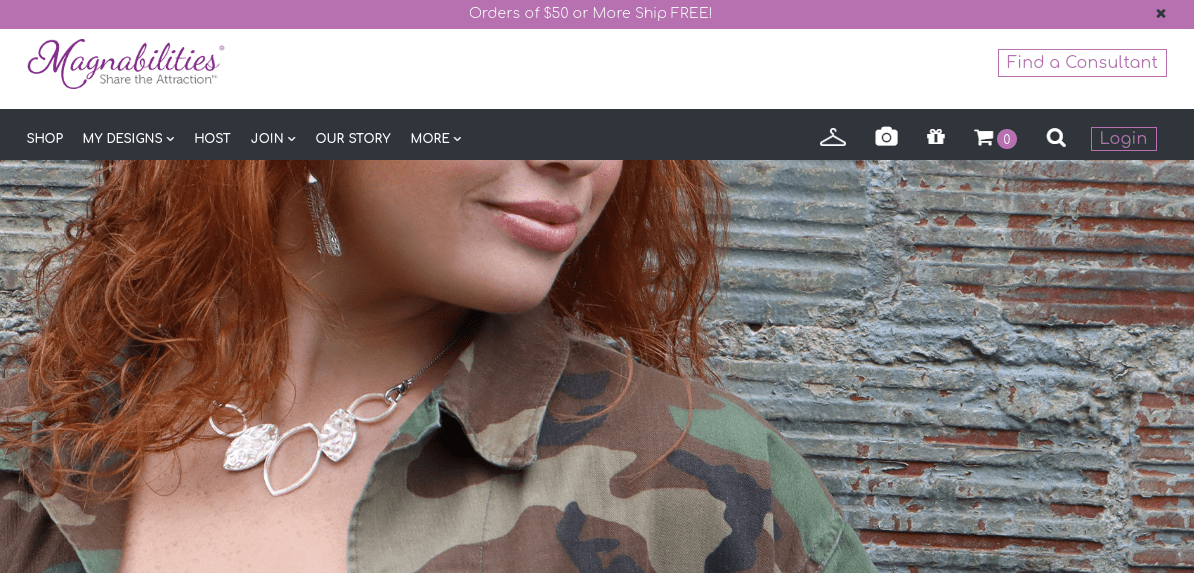 Welcome to My Magnabilities Review!
The first time I've seen Magnabilities, I thought the concept of promoting pieces of jewelry is new. But then I remembered Avon and Mary Kay, so basically, it's not unique. However, it's still refreshing to find a multi-level marketing company under a different niche.
Magnabilities Review Summary
---
Name: Magnabilities
Website: www.magnabilities.com
Founders: Susan, Brent, and Kari
Product Type: Multi-Level Marketing
Price: $50 For Starter Kit
Quick Summary: Magnabilities is an MLM company founded in 2008. With more than 10 years in the industry selling customized jewelry, is it safe to say that it's not a scam? Moreover, is it worth your time or not?
Overall Rating: 5/10
Recommended: No
From what I understand, they allow you to customize your own necklace and bracelet online and they also offer a business opportunity for aspiring consultants. But before you sign up, be sure to read the entire Magnabilities review first to know what it's about, what compensation plan it offers, its pros and cons, and whether it's a scam or not.
P.S.
Want to learn how to grow your business online? Read my FREE STEP-BY-STEP GUIDE now.
What Is Magnabilities About?
Magnabilities is an MLM company that promotes jewelry. However, what makes the brand unique is that they let their consumers customize their own necklace and bracelets. On their website, you can design your own trinkets by adding base jewelry and inserts.
These ornaments have always been in demand so I guess it's safe to say that there is a market for this. After all, different kinds of designs can be used for various occasions and nowadays, it's not only women who wear accessories.
Who Founded Magnabilities?
Magnabilities was founded by Susan, Brent, and Kari in 2008. They started with a basic concept of a magnet, fishing line, and washer. Now, their jewelry line has involved into a more advanced design concept.
How Magnabilities Work?
Having personalized jewelry gives a better impression than buying something that's already made. It lets you express yourself or create something that's according to your preference. When you go to their website, you can have a simple or complex design. You can insert photos, text, or even patterns. What you can't do, however, is to use a design that's under copyright. Well, you can but you need written consent from the company.
Creating jewelry virtually is fun as their website lets you see how it'll look like but be careful with adding inserts as you need to buy these individually. The good news is that their products are more affordable compared to similar brands -- and all MLM products. Usually, network marketing promotes overpriced essentials that's why most distributors are having a hard time to sell it.
Magnabilities, on the other hand, offers more affordable pieces that you can add to your collection.
How To Make Money With Magnabilities?
Magnabilities claimed that they are the "original interchangeable magnetic jewelry company" and it's true that they have a unique concept compared to other similar programs. However, they still follow the typical MLM setup.
To make money with Magnabilities, your first option is to sell the products. As a consultant, you can earn 30% of your sales. Another option is to grow your team. This means inviting new people to join the platform and not just adding individuals, but encouraging them to meet quota and milestones.
Magnabilities Compensation Plan
As you can see in the photo above, you can get more bonus as your level up. It also shows the required Personal Volume (PV), number of active downlines, and Group Volume (GV) to increase the rank.
No, Magnabilities is not a scam. They have over 10 years of experience in the industry and they've provided opportunities to individuals who want to make money at home. The real question, however, is if Magnabilities worth your time.
Is Magnabilities Worth It?
As mentioned (and marketed on their website), you'll earn 30% from your sales. This is good enough, especially because this is just the beginning. As your rank gets higher, the percent of your commissions' increases, too. Aside from that, you'll get an additional 10% if you meet their sales quota. I think this is more than enough to motivate someone to do good but if there's one thing I like about the program, it's because they don't require their Consultants to purchase a specific amount every month.
But like other MLM companies, you need to recruit to earn more cash and increase your rank. The overrides of your team can help you earn an additional 10% commission, which is big enough. If you can invite more people and these people start making a sale, imagine how much money you can make every month -- and this is why MLM companies are tempting.
Some Distributors will make you realize about the outcome of your membership; however, they don't emphasize the consequences in case things turned the other way around. After all, it's a business and you have to take a risk.
However, I do understand if there are people who only want to focus on making a sale and not on inviting new people -- unless you're willing to risk a relationship if you know what I mean. But don't worry, there are other options to choose from and if you want to start your business now, I suggest you that sign up for my top recommended program -- Wealth Affiliate.
Why Affiliate Marketing?
Wealthy Affiliate is one of the most recognized affiliate marketing programs as of today -- and for good reasons. For one, it offers FREE training and webinars to anyone who wants to make money online. If you encounter problems, you don't have to worry because you can contact customer support or the co-founders easily. You also have access to a live community where you can raise concerns, share tips, or even build a connection.
For me, affiliate marketing is not only lucrative; it's also an almost risk-free business model since you can promote products and services you believe in without actually purchasing them. So, there's no need to worry about inventory; all you have to do is share links and earn a commission.
To become a Magnabilities Consultant, you have to purchase their Starter Kit worth $50. This includes marketing tools and a few products you need to get the business started. As mentioned, there's no need to purchase a specific amount of product every month; however, you need to obtain 400 PV to qualify for bonuses every month, which is around $250.
To learn more about Magnabilities, you can watch the video below:
Here Is My Top Recommendation to Start Highly Profitable Online Business from Comfort Of Your Home
PROS
Unique, Customizable Accessories
Being able to personalize your designs and express yourself through jewelry is an advantage. If you're a distributor, this is one thing you can take advantage of to increase your sales.
CONS
No Training
No matter how easy it is to sell a product, it's still important to have the right training. Unfortunately, Magnabilities lack in this department. If you really want to pursue your membership here, what you can do is look for other training videos and materials online.
Starting a business is not easy so it's crucial to get as much assistance as you need.
Tired of Trading Your Precious Time for Money?
Here is a Blueprint to Owing Highly Profitable Online Business Without Any Experience REVEALED!
Magnabilities is ideal for individuals who want to make money by selling jewelry. Their pieces are unique and what makes it even better is that they will allow your buyers to customize it, making it easier to sell the product.
It's also for anyone who has experience with MLM companies before. It's a tough opportunity and for you to make money from it, you need to be patient and sometimes, aggressive in inviting new people.
Magnabilities do not offer much training, unlike other MLM companies. However, you may get guidance from the Consultant who recruited you. The good thing about this is that if they are capable and powerful enough in motivating and training you, there's a chance to bring out a good outcome. But, if not, then it's pretty useless. What you can do instead is to find training resources on your own to make sure that you can get your investment back.
Overall, Magnabilities is one of the few MLM companies that I like. It's not involved in any kind of alarming issues so I guess it's safe to assume that it's a good brand. While problems with intimidating Consultants may not be avoided, it's not as bad as the other MLM companies I've reviewed.
But, if you are still looking for another opportunity (and I bet you will), I got the perfect solution below.
Whether you don't have the capital to start a business yet or you just don't want to spend cash on membership and annual fees and products, I have the right alternative for you!
Sign up now on my #1 RECOMMENDED PROGRAM and enjoy the following perks, such as:
Training Resources And Webinars
Reliable Chat Support (Available 24/7)
Free Websites (Not 1, But 2 Websites)
Live, Supportive Community
And Many More!
I hope you enjoyed my Magnabilities review and if you have any questions or comments, please feel free to share it below.
Thank you!
We Constantly Review Programs in "Make Money Online" Niche,
So That You Don't Have to Waste Countless Hours
Want To See Our
TOP RECOMMENDATION?